When you think of a family business that became a renowned fast-food brand due to their respect for "real people who want to eat real food," you must think of Wendy's and their square hamburgers made of fresh meat, accompanied by the iconic Frosty. Besides these delicious things you can find on their menu, Wendy's restaurants are famous for being a place where every employee is equally respected and encouraged to excel in every possible way. If you want to become a part of this supportive family and gain considerable work experience while still in high school or college, keep reading this article.
We will help you learn everything about this successful fast-food chain and tell you how to smoothly go through the hiring process and land a job at Wendy's. Time spent at Wendy's will be an invaluable experience because you may make friends for life and important lessons about customer service while building an impeccable work ethic along the way. Wendy's certainly is a great choice for first job seekers, so let's find out what you can expect from the company once you become part of it.
Wendy's Jobs
Wendy's will be the right place for you if you love great food, working with friendly and good-willed people, and performing easy tasks. Of course, things will get busy and the atmosphere will get hectic during rush hours, but once you learn the ropes you won't stress about the job that much. Here's what you need to do to thrive and prosper at Wendy's.
Do your best to excel at training, work hard without cutting corners, show respect to customers and co-workers, and earn the respect of your colleagues and managers. If you take our advice, you can hope for a fast advancement from a crew member paid around $9/h to a shift manager who earns $12/h. Let's see what requirements you need to meet in order to get hired before we start exploring different jobs at Wendy's.
Hiring Requirements
If you want to apply for an open position at Wendy's you need to be at least sixteen and a legal resident of the USA. Make sure you include essential documents like birth certificate and social security number in your application to prove this. Furthermore, people at Wendy's perform background checks that may involve criminal history, driving records, or credit reports. Even though they do not require drug tests during the hiring process, they may get employees tested for drugs, especially when there's a case of an injury at work.
In addition, people applying for higher positions in the company can expect various skill tests to prove they are competent for managerial roles.
Finally, Wendy's is widely appreciated for nurturing diversity, inclusiveness, and fair treatment of all employees and these are the company's core values. They will provide equal chances for applicants notwithstanding their race, nationality, religion, gender, sexual orientation, or disability.
Does Wendy's Offer Benefits?
Everyone who gets a job at Wendy's gets discounts on food and free beverages after their shift ends. However, full-workers can expect an extended benefits package. Here is a list of all benefits provided for Wendy's employees;
Insurance: Health, Vision, Dental, and Life insurance
Leaves: Paid vacations, paid time off, paid sick leave, and paid holidays
Retirement: 401k retirement plan
Financial benefits: Bonus program for managers, food discount
Careers At Wendy's
Wendy's invests in the personal and professional development of their employees from day one. For this reason, all employees who work hard, make an effort to learn and grow, respect their colleagues and customers, and foster company culture will be rewarded accordingly with promotions and pay raises. Wendy's employees who apply for open positions in management are favored over other candidates. The company acknowledges its employees' desire to grow professionally and provides great opportunities for them to do so.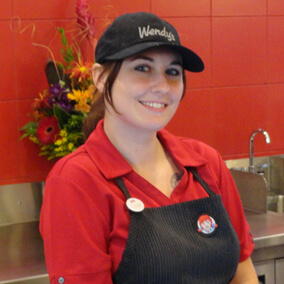 Wendy's Manager
The main goal for a Wendy's Manager is to keep customers happy while ensuring that everything in the restaurant runs smoothly. The General Manager at Wendy's is also responsible for maximizing profits and constantly improving staff performance. If you have experience in managerial roles and are an amazing communicator who knows how to motivate a team, you may be a perfect fit for this role.
Manager Salary: $49,976 / year
Wendy's Assistant Manager
Being Wendy's Assistant Manager is a responsible role, requiring you to maintain schedules, train, and support your team at any time. The Assistant Manager at Wendy's must understand how to run a million-dollar business by motivating their team and developing successful Supervisors and Shift managers.
Assistant Manager Salary: $38,955 / year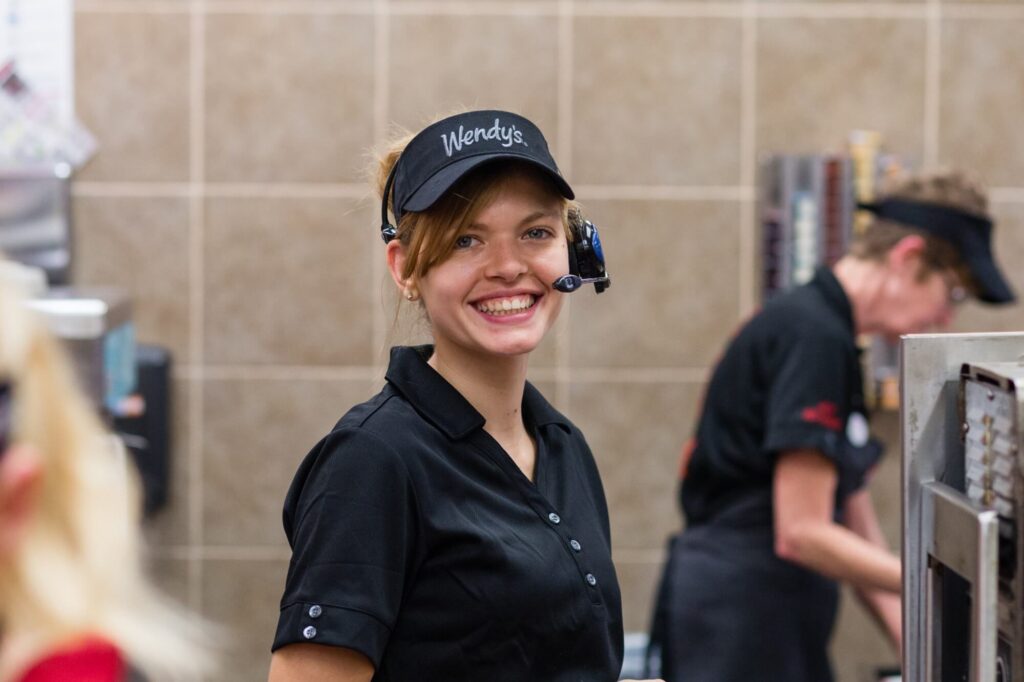 Wendy's Crew Member
If you are full of energy, a people-oriented person ready to learn how to provide stellar customer service that will wow clients and coworkers, Wendy's Crew Member position may be an ideal choice. Also, you need to cope well with a fast-paced environment and stressful rush hours with a smile on your face if you want to thrive in this role.
Crew Member Example Pay: $10 / hour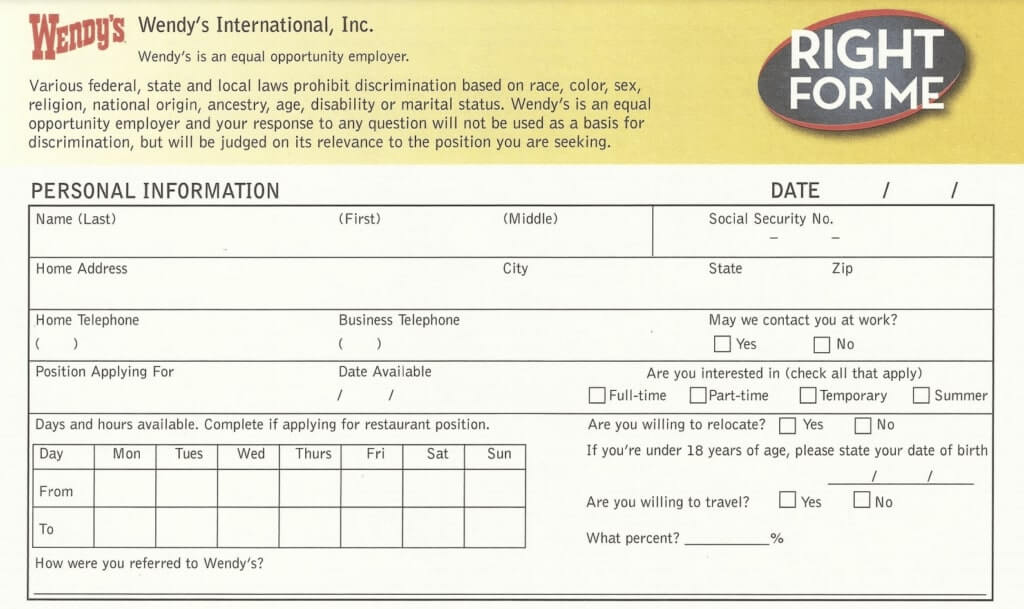 Wendy's Application 2021
Now that you have found out all significant information related to Wendy's jobs and careers, and you are ready to fill in Wendy's application form, here are some useful tips that will make your application stand out and help you beat the competition.
First of all, you need to personalize the application in a way that will convince the hiring manager that you are the right person for this job. You may make a short digital presentation, for example, using PowerPoint, in which you can focus on the reasons why you think you will fit perfectly at Wendy's, naming some of your most favorable qualities. You can also add a segment about Wendy's values and company culture, showing that you have learned a lot about this fast-food giant.
This extra effort will certainly make an amazing first impression and may get you a call for a job interview.
If you prefer to apply for jobs online, go to Wendy's website and open the "Find Jobs" page. Follow the steps that will lead to the "Job Search" page. Once you choose the position you want to apply for, you will get full job descriptions and a chance to fill in an online application after you sign up or log in to your account.
However, if you want to submit a Wendy's application form personally you will find a downloadable Wendy's PDF application here. Print it out, fill it in, and take it to the nearest Wendy's restaurant.
Do You Need A Resume For Wendy's?
Attaching a well-polished resume to your Wendy's job application is not bad idea for a couple of reasons. First, the hiring manager will learn more about your previous working experience, skills, and achievements. Secondly, your resume may show that you care about the job and that you really want to work at Wendy's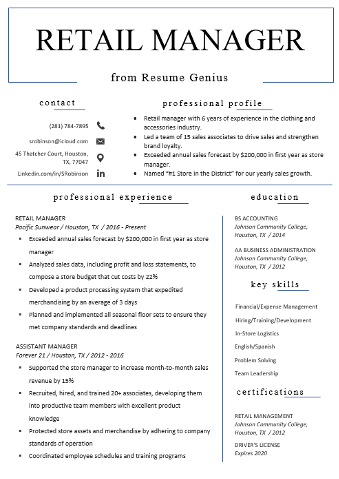 This resume template contains all the significant information the employer is looking for. Furthermore, this resume template looks sleek and easy to follow without excessive details or information.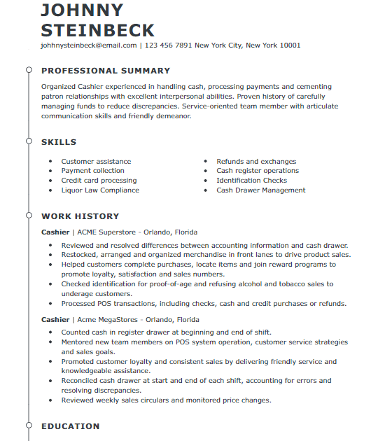 This resume template also focuses on your professional skills and work experience. It is easy to follow and doesn't look crammed with information due to the bullet lists. This is the type of resume every hiring manager will definitely go through.
This resume template is perfect if you have significant work experience and you want to show it off to the employer. This resume allows you to list all your responsibilities and achievements at previous jobs, which may seem impressive to hiring managers.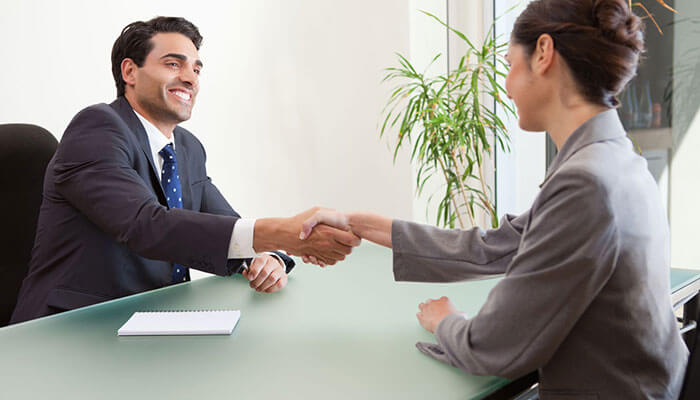 Wendy's Interview
The crucial point of every hiring process is, of course, the interview. If you followed our advice and applied for a job at Wendy's, you will certainly get called for a job interview. While you are battling mixed feelings of joy and paralyzing fear of the unknown, we will help you to go through Wendy's interview process as smoothly as possible. Keep reading to find examples of the most common questions and most favorable answers that will help you nail a job at Wendy's.
Try to look confident and sleek when you come to the interview. You do not have to wear a suit or a fancy dress, but try to be well-put-together and presentable. Some of their current employees believe you should be relaxed and just be yourself during the job interview at Wendy's. Finally, make sure you come on time and bring your resume with you.
Wendy's Interview Questions
Q: Why do you want to work at Wendy's?
A: Try not to give generic answers the interviewer had probably heard a million times before. Use your experience at Wendy's instead, talk about how inspiring their atmosphere is for learning customer service skills.
Q: What are your top 3 strengths?
A: Remember that at Wendy's it is all about meeting customers' needs. Therefore you may say that you are helpful, friendly, and approachable.
Q: What are your top 3 weaknesses?
A: The best way to answer this question is to be honest about it. If you do not have working experience, talk about weaknesses that prevented you to excel at school. For example, you have had problems with accepting authoritative figures, but you are trying to overcome this and follow the rules.
Q: Why should we hire you?
A: Again, try to connect your answer with your experience. Say that you will enjoy working in a fast-paced environment serving customers and that working at Wendy's will help you build strong work ethics
Q: When a problem arises, what are your first reactions?
A: "I try to assess the situation quickly, and if I can't find a solution I will call someone for help" might be a great answer.
Q: Have you taken any Food Safety courses?
A: This is a serious issue so be honest about it. You will get the necessary training after you get hired.
Q: At Wendys we encourage education and training for our employees. If you could further your education, what path would you choose, and why?
A: You may say that working at Wendy's may motivate you to choose college majors related to the hospitality and customer service industry.
Q: Tell me about your experience in training and coaching others.
A: If you do not have working experience, use some examples from school that will show that you are a supportive and motivating trainer. For example, something you did as a team captain or a tutor.
Q: What do you know about the workplace culture at Wendys?
A: Focus on their core values, respect, and fair treatment of all their employees.
Q: What do you think makes us stand out?
A: This question complements the previous one, allowing you to say why you prefer Wendy's to other fast-food chains. You may say what serving "real food for real people" means to you and focus on the way they give back to the community.
Q: Do you have reliable transportation?
A: Simply say how do you plan to get there on time. Remember, be honest.
Q: When have you been asked to perform a function or complete a task in which you had little or no experience in doing?
A: If you cannot speak from your experience, try to describe a hypothetical situation instead. Here it is important that you are ready to jump in and help the team at any time, and learn new things on the go.
What Happens After The Interview?
Now that you have compiled all the documents needed, applied for the job at Wendy's, and have gone through the interview, you have to sit and wait. Do not worry if they do not hire you on the spot. Be patient and wait for a week before you follow up for feedback.
If you have additional questions or comments on this topic, feel free to let us know!
Good luck with your job search!