I'll give you a reason to want a job at FedEx. From what we saw, even a global pandemic didn't stop people from sitting at home and frantically pressing "order," refreshing their page expectantly, and learning tracking numbers by heart, right? So let's be honest: What's a safer bet than getting a job working for a multinational delivery service company?
Funnily enough, FedEx didn't start out that way in 1971 when Fred Smith made his business plan. He was actually intending to build a company that would pick up cheques from the 12 Federal Reserve banks in the United States, fly them to a central meeting point, then deliver the cheques the next day to the federal reserve member banks. At first, the federal reserve directors loved the idea, so Smith bought two jets with the money from his family trust fund, only to find out that.. oops, sorry! The Federal Reserve changed their minds.
Long story short, now a few steps closer to bankruptcy, Smith was left with $5000 in the company accounts. You'd think he did something wise with the money and there was a happy ending, right? Well, sort of. He gambled his way to success, turning his last $5000 into $27,000!
FedEx Jobs
FedEx employs over 600,000 people in various fields of employment. In 2020, they delivered over 3 billion packages worldwide! It's safe to say efficiency is key for this company. FedEx regularly appears on the Fortune 100 list for being one of the best companies to work for in the United States. There are several fields of employment you can apply for with careers ranging from delivery driver to safety clerk, manager to customer representative, and more. Expect a busy working day with high demand, which, to be honest, stands for any successful company, so this won't surprise you. Think of it this way – you'll definitely get your exercise in working for FedEx, and you'll even be saving on a gym membership!
FedEx careers value people, service, loyalty, dedication, and hard work and rewards their employees with great pay, amazing benefits packages, opportunities for personal growth, and advancement in the company.
Hiring Requirements
Known for being very selective of their applicants, FedEx still hires felons, but they won't be eligible for jobs in management, driving, or safety. Overall, if you decide to apply for a job at FedEx, make sure you're at least 18 years old. Likewise, if you're looking to start an entry-level job such as customer rep or package handler, you can do that with little to no experience. Bear in mind you'll need to have a high school diploma when applying for any of their long list of vacancies.
Does FedEx Offer Benefits?
Of course they do! Believe me, I have researched plenty of other delivery companies over the years, and they can't match these benefits! Know that some of these may be subject to changes depending on your manager's discretion and the hours you have worked:
Paid Time Off: For all staff
Dental Insurance: For management
Flexible Schedule: For all staff
Health Insurance: For all staff
Vision Insurance: For management
Tuition Reimbursement: For management
Annual Bonuses: For management
Reduced Shipping Rates: For all staff
Careers At FedEx
Who says you have to be a courier at FedEx? You can find fulfillment in many other jobs. Look, I know you're probably not planning on devoting your whole life to working for FedEx, especially if you're a student or undergraduate, but why not make the most of your time there? If you already know that you'll be in the company for a few years, there are some excellent positions that will help you launch your career. It's worth doing a bit of research – why not progress and get paid more while you're at it, right? I have selected three different positions that might pique your interest.
FedEx Implementation Manager
The implementation manager has one of the most responsibility-heavy roles in the company. They are in charge of business performance and progression, actively seeking and developing new ideas. The implementation managers are leaders and business owners and engage in sales and solutions. The implementation manager will be in contact with customers as well as other operations leaders daily, in order to provide support and gain necessary research for their business development projects.
FedEx Implementation Manager Salary: $30,000–80,000/year
FedEx Package Recovery Agent
The Package Recovery Agent is the middle man between customer and courier who is in charge of the processing of shipment material in a safe and effective way. Your overall day would include packing, handling, sorting, scanning, storing, and shipping documents and other packages. Of course, all of this should be reflected in the shipping records, so some skills with a computer and some organizational and communication skills are required for this job.
FedEx Package Recovery Agent Salary: $16/year
FedEx Warehouse Package Handler
As a Warehouse Package Handler, you're in charge of the loading and unloading of packages of varying sizes by hand. You'll be scanning and placing the items, so an eye for detail and organization skills are required for this job. This is one of the most flexible jobs in terms of schedule. Part-time staff's shifts range between 2 and 4 hours, while full time can be split twice in a day with varying lengths.
FedEx Warehouse Package Handler Salary: $12–14/hour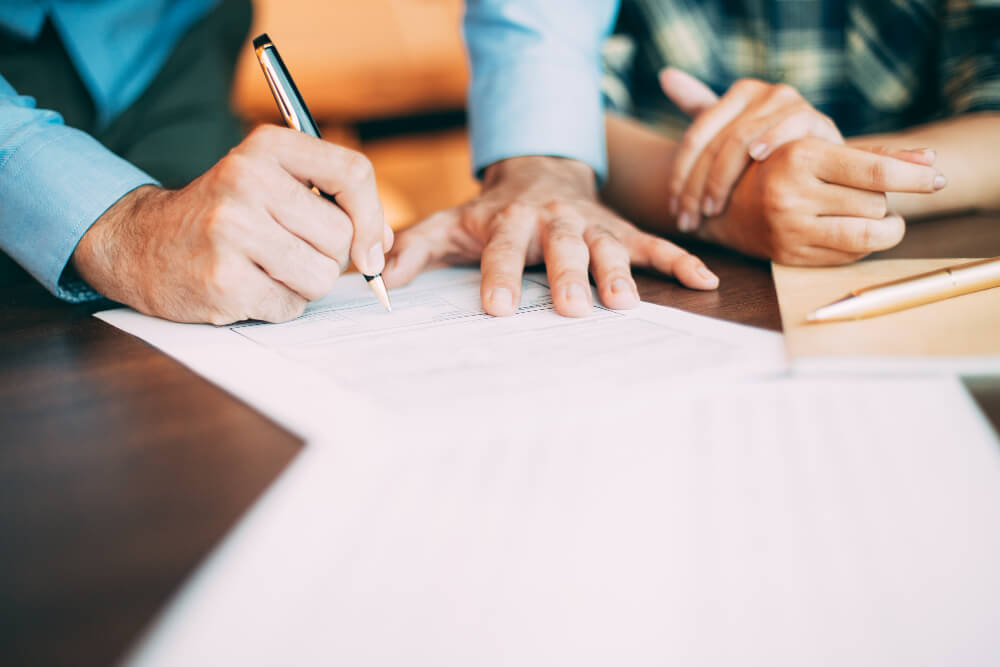 FedEx Application 2021
Let's get to the point – how do you get a job at FedEx? Well, you won't get anywhere if you don't apply first! FedEx is such a large worldwide company that walking into an office and handing out your resume won't really be possible. There is no printable application form for this role either, so if you were thinking of mailing it to them as a joke, I hate to disappoint you. What you can do is visit their official careers website, and start looking for jobs that you feel match your abilities and experience.
You'll have to fill out a questionnaire on their website after creating a personal profile. This application method is also a great way of keeping an eye on the status of your application.
Do You Need A Resume For FedEx?
You probably think, "Nah, FedEx is extremely forward-thinking and doesn't believe in the power of dusty old resumes, templates, and well-structured CVs." After all, it's just a courier company, right? So long as you come to the interview looking sharp and ready for work, they'll hire you! Well, if you arrived at this article thinking you'll be able to get away with applying without uploading a resume, I'd recommend you snap out of it!
There are plenty of benefits to resumes, and if you lack any graphic designer friends who can rock up an excellent template, I can instantly get a hold of a few free ones that will make your resume stand out. Below, I have listed three templates as well as some useful advice when writing a sophisticated personal resume.
If you're applying for a management position, there's probably not much I can say that will be news to you. I'm sure you know how to write down your skills and previous experience. However, I would say be extra thorough when it comes to keywords. Look for the right words to match both your previous experience and the requirements listed in the job description. Also, if you can, give examples of ways you aided your previous workplace. Were there any business plans that you developed while working there? What effect did they have on overall sales and profit? Showcase the importance of your role in your previous workplace.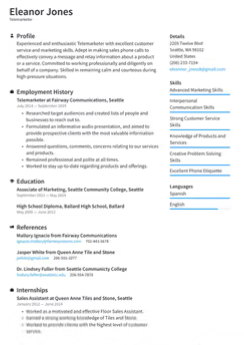 This is a job perfect for an introvert! You don't need to show you have had much experience with customers to get this role. Instead, try and focus on your previous experience. For example, if you have worked in retail, you would already have a lot of the necessary skills needed for a Package Recovery agent. If your previous job included a lot of heavy lifting, dealing with stock and deliveries, as well as some experience with computers, so long as you have that reflected on your resume, you should start preparing for an interview!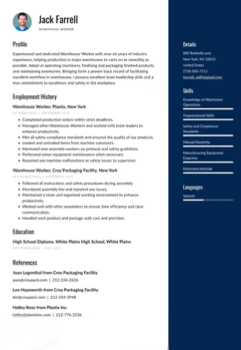 If you want a hiring manager to see all your amazing positive attributes, start off by making sure you come across as reliable, hardworking, and physically competent. Have you had any previous experience with manual labor? Using action verbs to describe your qualities is the best approach here. If the job description had a maximum weight-lifting amount, be sure to mention you are capable of handling it with your excellent physical stamina.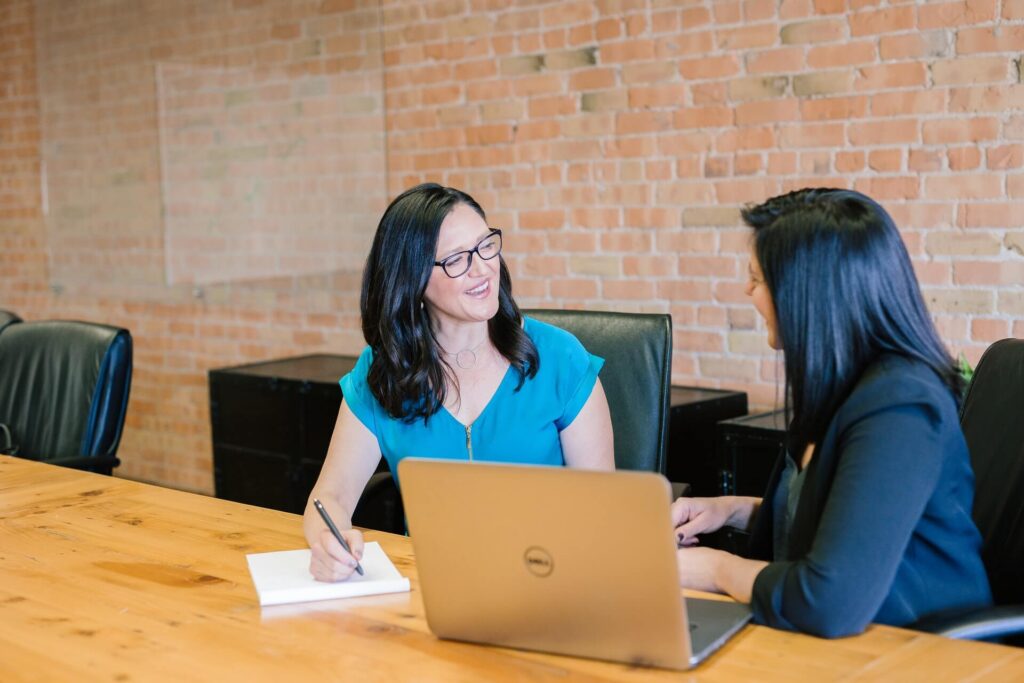 FedEx Interview
Interviews at FedEx can vary – you might get a phone interview for the entry-level jobs or a video chat. Sometimes, they interview in person too, but that's usually reserved for the more advanced positions!
Up until now, we have mostly managed to answer the difficult "How to get a job at FedEx" question. We still have a bit of work to do, but before I bore you into desperation, I thought we should bring up the mood by looking at some fun FedEx facts. How is this going to help you get a job at FedEx? It might come as a surprise, but researching the company you want to be employed in is very important to do before going to an interview.
You can make a wonderful first impression if you showcase (but not show off) your existing knowledge of FedEx. You can try sneaking some of the fun FedEx facts below into your conversation with a hiring manager, and you'll also have an instant answer to the dreaded question, "What do you know about the company?"
Use These FedEx Fun Facts to Help You Land the Job:
There's a hidden design in the FedEx logo. If you look closely at the letters "E" and "x," you'll notice an arrow shape in the negative space. This is the company's subliminal way of saying that they deliver from A to B. The creation of the arrow was discovered purely by chance after logo designers went over 400 different typography versions!
FedEx were also the inventors of the tracking number in the late 1970s, which they originally used for internal quality control. Later on, they decided to share their idea with the public, and now, tracking numbers are being used all over the world by many courier companies, following the journey of a package.
FedEx planes have anti-missile countermeasures and are currently the only commercial planes that use them.
"Wilson," the famous volleyball from Cast Away, was sold to a FedEx executive for $18,500.
FedEx keeps empty planes in the sky in case of any changing freight demands.
You won't believe me when I tell you this, but did you know all the pandas in the world belong to China? How does that relate to FedEx? Well, when a baby panda is born, by agreement, it is sent back to China to help expand the gene pool. The panda is China's national symbol, and the nation has a semi-official agreement that all pandas abroad are on loan from the country. The baby pandas are shipped back for free by FedEx.
FedEx has had a huge variety of slogans over the years. Here are some of the best ones:
"We Live To Deliver." (2009–present)
"Relax, It's FedEx." (2004–2008)
"Our Most Important Package is Yours." (1991–1994)
"When it Absolutely, Positively Has to be there overnight." (1978–1983)
"So fast and easy even an MBA can do it." (2006)
Now that you have expanded on your FedEx knowledge, we can jump into some commonly asked questions at interviews with FedEx. Grab a buddy if you want so you can practice answering the questions and properly prepare for your interview!
FedEx Interview Questions
Step number one when attending the interview – Relax, It's FedEx. All jokes aside, I know interviews can be very stressful, but if you're well-prepared, you will go through the process fast and easy. Remember, interviews are conversations, not interrogations. I usually like to think of my hiring manager as a human being instead of a creature with the infinite power to change my life, and it all goes well. Bring a pen and paper or open a Word doc, and start writing these questions down!
Q: Why do you want to work at FedEx?
A: I know the most logically thinking people out there will want to answer with a simple "I need the money," but unfortunately, at interviews, everyone needs money. So how about you try and go deeper? I doubt you want to work for someone and absolutely hate your job, so perhaps there's a reason you approached this specific company and position. Is there a more personal reason behind your decision? Don't forget to add something related to FedEx as well, such as their amazing equality policies, great benefits package, or perhaps their reputation.
Q: What are your top 3 strengths?
A: Believe me, I can't stand this question just as much as you. If I had a dollar for every time I got asked about my strengths at interviews, I probably wouldn't have to look for a job ever again! So here's what you do, ask yourself: "What do I really like about myself? What am I confident in?" Surely, you don't have to be a great listener to ace a job at FedEx, but if that's what you're good at, it will make your personality stand out. Don't hesitate to be yourself!
Q: What is your greatest weakness?
A: Think about this question from the perspective of an interviewer. There's a reason they're asking you this. Usually, this question exists in order for your hiring manager to determine and evaluate your self-awareness and honesty. Saying things like "I have no weaknesses, I'm basically a superhero in disguise" will just come out as obnoxious, and "I can't deal with pressure, stress makes me want to die" wouldn't make them hire you. Both are red flags.
Try to find a balance, so come up with something you recently struggled with but are working toward polishing. Maybe you feel awkward around strangers but decided to put some effort into it and started a tabletop role-playing game with total strangers to try and improve?
Q: Why should we hire you?
A: This is a very blunt question but if you think about it, it's a softer way of saying: "Go on, impress me!", because that's exactly what you should be doing. Talk about your education and previous experience, sure, but also convince your interviewer that you can do the job and you're not just going to be there waiting for your shift to end. It's important to let the interviewer know you can deliver some great results and if you have met the team, that you will fit in with the staff and the culture!
Q: Where do you see yourself in 5 years?
A: The worst thing is thinking about your future perspectives for the first time at an interview. Not only will it get noticed instantly by a hiring manager – the existential crisis as you stare into the Dark Abyss of the unknown, but it also shows a lack of ambition on your side. Of course, I'm exaggerating to make a point here, and I'm not saying you need to have a step-by-step plan of how your future will turn out.
Instead, I recommend you do a small exercise, and try to visualize yourself in the future. What would you like to be doing? What are your interests? How does your job at FedEx tie into all of that? Maybe it doesn't. Either way, try to be honest, but also emphasize you're not someone who changes jobs every 3 months!
Q: How do you prioritize your work?
A: When working for FedEx there's a good chance you'll be given flexible shifts, but that doesn't mean they'll always come around at the most convenient time. You might get to work weekends or night shifts, so it's important to show your hiring manager that you can plan your week well. Do you use a calendar or planner? Maybe there's a to-do list app that has really helped you stay on top of all your chores and appointments? Talk about how you manage your week, and then think of a situation where you were urgently called into work. Perhaps you were asked to cover for someone. How did your prioritizing methods aid you in your decision-making? What did you say to your manager or teammate in such a situation?
What Happens After The Interview?
I recommend to everyone who has gone through the exhausting interview process to have a good rest and do a job application detox! Yes, I know you'll be so tempted to refresh your application page waiting for some results, but know that it can take a few days up to a week to get a response from FedEx. Try and do something nice for yourself – go to the movies with a friend, take a relaxing walk in the park, or catch up on some sleep. You can continue your job hunting the next day when you're relaxed and well-rested. Or who knows, you might not even have to if you get hired! Whatever you do, I wish you good luck!
I really hope you found this guide useful and feel like you have gained some knowledge on how to get a job at FedEx. Have you already done an interview with them? How did it go? Were there any questions we missed? Let us know in the comments!