Picture this – you have an unhealthy obsession with shoes. I mean, you don't have to picture it, you probably do. Admit it – at this point, you can probably find your way to the closest DSW in your sleep! You probably blew your last money on shoes, didn't you? Although your feet are happy and feel like they are walking on clouds, your tummy is growling. Suddenly, the imaginary light bulb above your head lights up! Why not apply for work at DSW and be surrounded by fresh, new, and unworn shoes and the latest trends? Why didn't you think of that earlier?! Well, if you're wondering how to get a job at DSW, that's exactly what I'm here to talk to you about!
First, as a disclaimer, let's not expect everyone here is a massive shoe lover! It's okay if you're not, you don't need an unhealthy shoe obsession to qualify for a job there. DSW sells shoes and accessories by designer brands and has over 500 stores in the USA. Jobs are constantly popping up, but before you go straight to applying, let's take an overall look at the hiring requirements.
DSW Jobs
It won't come as a shock to you if I tell you that most DSW careers will have you working in a fast-paced environment. Joining the DSW team, you'll be part of a close-knit team that treats each other like family. Whether you're a clerk or assistant manager, DSW always strive to put their staff first. Of course, you don't have to work in retail exclusively. DSW offer jobs in sales, finance, and marketing, so you can apply for positions such as Copywriter, associate Buyer, Merchandise Manager, and more!
Hiring Requirements
As a high school or university student, you'll find it to be extremely worthwhile to work at DSW. Not only do they hire people from age 16 and up, but they also strive to provide flexible schedules and full- and part-time positions for staff that can't work a full 40+-hour week.
Does DSW Offer Benefits?
You mean other than being surrounded by 25,000 shiny new shoes every day? Oh yes, they do. You even get a discount on all of them! I'm sure the Carrie Bradshaw inside you loves this perk, but there are actually more benefits than meets the… foot? Check them out:
30% Employee Discount: For all staff
Easy Scheduling: For all staff
Job training: For all staff
Vacation and PTO: For Managers
401k: For Managers and other staff
Yearly wage increase: For all staff
Careers At DSW
There are so many career paths you can undergo when working at DSW. They have corporate positions management and store positions. You can apply for anything from a copywriter to a sales associate. It all depends on who you are and what you're good at. I have selected three in-store front-of-house professions which perfectly sum up what your career progression at DSW would look like.
DSW Store Manager
In order to be a good DSW Store Manager, you have to get up every day with the attitude that you will set up the store for success! You'll be leading your assistant management team and sales associates and focusing not only on achieving the company goals but also on beating expectations.
As a store manager, each day will be different. Just because you're a leader, doesn't mean you'll have room for slacking off! Sometimes you'll have to step in and do some sales behind the register, for example. Other times, a new member of staff will come along, and you'll have to train them. As a store manager, you not only need leadership and communication skills; you also need to be extremely adaptable. Also, don't forget to have fun!
DSW Store Manager Salary: $51,000/year
DSW Assistant Store Manager
DSW Assistant Store Managers are almost like a store manager's right-hand man. They look after sales daily, and they are constantly aware of their working environment. The most successful assistant store managers are actually good strategists, too. Is your store having a few slow hours? How can you keep your staff busy?
Anticipating what's coming and reacting to it accordingly are part of your job as an assistant manager. There is also a huge potential for career growth, and staff are constantly encouraged to share their ambitions and goals and move up the ladder.
DSW Assistant Store Manager Salary: $38,000/year
DSW Lead Store Sales Associate
Working as a Lead Store Sales Associate, you're expected to come to work excited to help customers find exactly what they need, but isn't that true for any job? Your day as a DSW Lead Store Sales associate will involve ringing the cash register, helping customers choose the right items according to their preferences, and making sure all the shoe parties are cleaned up.
What's a shoe party? When a customer comes in and decides to try out a lot of shoes and leaves boxes on the floor, DSW refers to it as a shoe party! Returning these is also a great way of learning where things are in a store. Expect a fast-paced environment with a lot of customer engagement!
DSW Lead Store Sales Associate Salary: $9–10/hour
DSW Application 2021
Most people applying for a job at DSW tend to apply online, but there are a few cases of people walking in with a printed copy of their resume and asking for a job. Sometimes, the second method proves more effective – meeting someone in person and being able to gage their energy can sometimes increase the chances of getting a job.
It all depends on the company's policy, and in this case, DSW doesn't seem to mind walk-in candidates. If you feel confident, by all means, go ahead.
Some people, on the other hand, might not have the time to pop into a store during the week to hand in a CV, so I'd recommend using the DSW online application form. It's nice to be able to track your application status as well – something you can't really do if you just drop a physical copy of your resume. It's a really easy process – just head over to their careers website, and start your application. Working in-store, there are several positions you can apply for – management, store associates, and back of house.
Once you take a look at the available positions and spot the one you like the most, you need to register through their internal portal and fill in all the personal information required. All you have to do next is fill in the DSW job application, and upload a resume.
Do You Need A Resume For DSW?
Of course not! Who reads job resumes in the twenty-first century? I don't need to tell you I'm being sarcastic now, right? You absolutely need to upload a resume if you want to increase your chances of getting a job with DSW!
Here's another piece of advice – always have a few copies of your resume printed with you, even when you go to your interview. You never know how the stars will align on that day. Your hiring manager might run into some technical difficulties and suddenly tell you the disappointing news – that they can't go on with the interview process. Sure, they might call you in another day, but do you really want to prolong the torturous interview process? I'm exaggerating to make a point, of course, but you can see how resumes can be handy even when living in the fabulous age of technology.
So, if I have managed to convince you, all you have to do is write up a resume. Easy, right? Well, it is, if you're smart and decide to use a resume template. They are time savers – trust me! If you have a lot of different experience and often have to write several resumes for different types of job vacancies, CV templates are absolute time-savers. Even if you don't have tons of experience, they'll still make your application stand out. Below, I have selected three example templates and some additional advice on what you should include in your resume.
As a DSW Store Manager, you'll be expected to have outstanding communication skills – both verbal and written, so include your proficiency in basic computer skills, e-mail, and MS Office. You should also be a keen motivator in this role, especially when being in charge of other staff, so include that too. The experience requirements also include 4 years of retail experience and knowledge of the DSW brand and image.
If you have a minimum of 2 years in retail, have finished college, and own a high school diploma, you have basically covered the major experience requirements for this job. Additionally, add proficiency with MS Office and basic computer skills. Have you had to train staff before? This is an essential skill requirement a future assistant manager should have. I don't need to mention you'll be managing people, right? Showcasing your collaborative work ethic and ability to resolve conflict is extremely important as a future assistant store manager.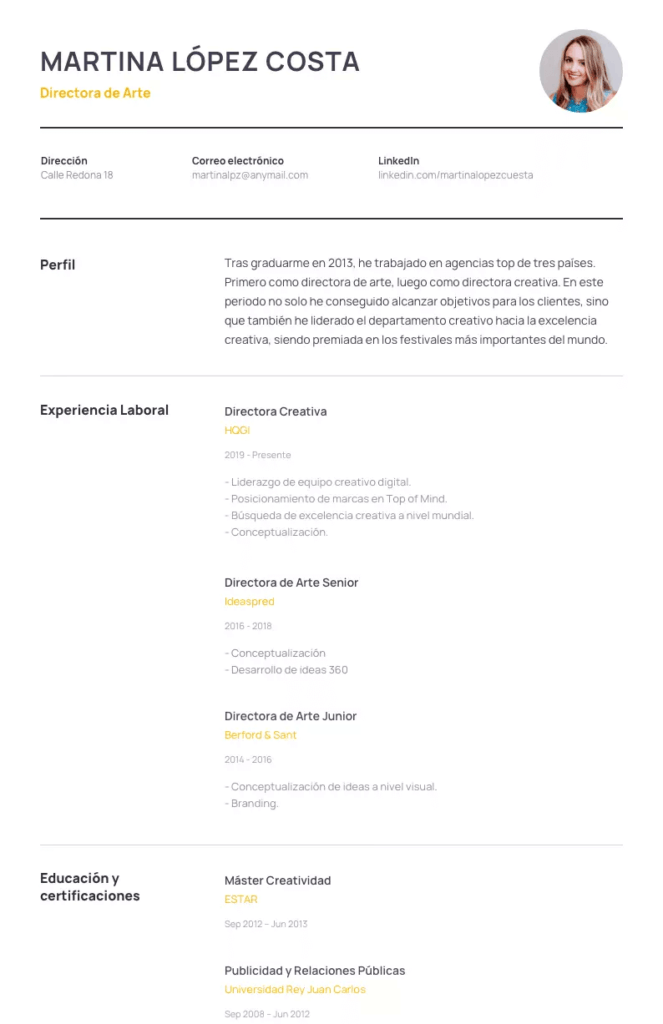 When applying as a lead store sales associate, make sure to note down your existing retail experience and add your high school diploma or equivalent. If you believe you have outstanding verbal and written communication skills and can maintain a great level of professionalism, add that to the "Skills" section of your resume. Finally, I advise you to write down your availability too, as DSW's required skills list includes being able to work nights, weekends, and holidays.
DSW Interview
Everyone's a little frightened of interviews. Admit it! I have been to so many interviews in my life, and I still get a cold sweat before speaking to a total stranger. I know I need the support of my friends from beginning to end, and you'll probably find me parked in my car 30 minutes before an interview, snacking on some crisps and stressfully chatting to a friend about what's to come.
However, don't do what I do – do what I say, and you'll stop wondering how to get a job at DSW!
You don't have to worry so much – the interview process at DSW is as you would expect from an interview – nothing too crazy, no group interviews, or anything like that. It's mostly standard questions, but you can always impress your interviewer with some unique answers. Try including company fun facts and knowledge to show that you really care about the role and have done your research.
Here's an example of fun facts to help you land the job.
When DSW staff encounter a mess of shoes and boxes in one of their stores, they refer to it as a shoe party!
DSW has a rewards point system for shoppers – the more you shop, the more discounts you'll get!
DSW is one of North America's leading branded footwear retailers and has over 500 stores across the country.
DSW strives to create an inclusive environment for all their staff. They even won an award for it in 2021 from the Human Rights Campaign, making DSW one of the best places to work for LGBTQ equality!
Apart from expanding your knowledge of the company, you can also prepare by reviewing some interview questions before you head over to speak to your hiring manager. This is one of the most important parts of any interview preparation process, so don't miss out by skipping the section below!
DSW Interview Questions
Even if you feel like you're prepared for your chat, I'd still recommend checking the questions below and refreshing your memory. You never know what you might get asked!
Q: Why do you want to work at DSW?
A: Perhaps there is a personal reason why you chose to apply for a job at DSW. I know I have been making a lot of shoe-lover jokes, but being a big fan of the top-selling item of DSW is no bad reason to start working there – neither is being a customer of the store! Maybe someone who already works for DSW recommended it to you. Try to be honest, and find a convincing way of answering this. I know your logical response would be, "I need the money, obviously," but trust me, so does everyone else applying for the job! Coming up with a unique answer will make you stand out from the crowd.
Q: What are your top 3 strengths?
A: Try and avoid listing skills here without backing them up. If you're extremely good at time management, what examples can you provide of applying that skill in your work life? Maybe you have excellent communication skills? Perhaps a story about how that has aided you in your previous job will be interesting to hear. Try to add as much of your personality to those stories as you can, and aim to impress your interviewer.
Q: What are your top 3 weaknesses?
A: Come on, everyone has them. I'll tell you mine if you tell me yours! Basically, what I'm trying to say is no one is perfect, and that's okay. You probably have a few weaknesses or skills that you'd like to improve on. What are they? Most importantly, what are you doing to get better at them? This will be your key to answering this question in an impressive way.
For example, I usually get too carried away with some details when I'm working. Sometimes I get so caught up in it, that I struggle to finish my work on time. So recently, I have been working more systematically, breaking down my daily tasks into sections and giving myself a time limit for each task. It has helped me greatly! See what I did there? Try it yourself!
Q: Why should we hire you?
A: Okay, now is the time to pull your ultra-special skills, education, volunteer work, and other incredible ingredients that make you an awesome candidate! Is there something in your CV that you left out because you thought it would make a much stronger impression when spoken at the interview? Perfect, bring it into your conversation. Above everything, make sure you communicate your excitement and interest in the role.
Q: Where do you see yourself in 5 years?
A: DSW always likes to know your plans for the future. They honestly look after their staff and want to help them progress, so when you get asked this question, don't feel overwhelmed. No one is forcing you to give up your hopes and dreams in order to work for DSW until the end of your days. But if that's what you want, good for you, but I'm not sure they won't buy it!
Communicating your personal goals is important – what is it that you want to do after 5 years? Are you going to complete a university degree and search for a job in a related field? Or maybe you hardly have a clue what you'll eat tomorrow, let alone your plans for the future, so instead, you'd like to secure yourself a stable job? If that is the case, be honest and say it!
Q: Name a time you handled a difficult encounter with a customer.
A: We've all encountered the self-victimized villain of our time – The Karen! What do you do when you come across a wild specimen in your workplace and have to maintain a level of professionalism? Well, it's no easy job, and trying to run away from conflict won't look good in the eyes of your boss – neither is saying "the customer is always right" and giving them everything they ask for. Instead, try to implement the STAR technique when answering this question. Here's how it works:
Talk about a story coming from your own experience. Put some context into it – where were you at the time? What was the problem at hand? Describe the Situation.
Next, talk about the Task you were performing at the time – were you a bartender? A nanny? A volunteer somewhere? What were you doing when the difficult encounter took place? Did you have any part in it?
Now it's time to talk about the Action you took to resolve the situation. How did you talk to the customer? Were there any steps you followed to reach a conclusion?
Finally, what was the Result? Was the customer happy in the end? What about your manager? Did you learn anything?
Another thing I would add is to remember never to take things personally. Yes, sometimes you might feel like the person you spoke to was against you, or maybe they were even rude. Having a good work–life balance is important, so try not to take this memory home with you. Understand that when a customer is upset about something, they are rarely upset at you, and if so, we all make mistakes, right?
Q: What are your favorite shoes?
A: Yes, this is an actual question that popped up during an interview for DSW. To be honest, I can see where they're coming from. Psychologists say you can judge 90% of people's personalities based on their shoes! Maybe think about the shoes you're wearing when you attend the interview too. When answering this question, there's hardly a wrong thing to say, but people will come to a certain conclusion about who you are as a person based on your answer.
Apparently, if you wear comfortable shoes, it means you have a more calm personality. If you like spicy, high heels and open-toe shoes, you're quite the party person! So think about it – what do your shoes say about your personality?
What Happens After The Interview?
Everyone responds to post-interview exhaustion differently. Personally, I instantly call my friends and ask to see them as soon as possible over a few drinks. Then, we discuss in detail what happened during the interview process. If you're not like me, you probably like to sit back, relax, maybe watch a Netflix show, and get your mind off of the whole story. I mean, after all this preparation, I'm sure you deserve it! All you have to do now is wait for a call or notification from the DSW website to see if you have been hired!
I really hope these interview questions have helped you. If you have applied to DSW before, let us know about your experience in the comment section below. For those about to apply – happy job hunting!