If you're extremely passionate about sports and have grown up kicking a ball up and down your lawn, why apply for a job flipping burgers? Your interest and excitement can be appreciated elsewhere. I get it – on the surface retail jobs seem like the most boring thing in the world. Let me try and convince you otherwise!
Jobs at Dick's Sporting Goods, especially entry-level jobs such as cashier and sales associate, are perfect for students and anyone who's looking for a job with a flexible schedule. Whether you're working parallel to a degree or you simply can't put in 50 hours a week of full-time work for whatever reason, so long as you have a genuine interest in sports, you'll be a great fit with the company.
Of course, for anyone looking for a stable job and a lot of opportunities to progress, there's plenty of room for development at Dick's Sporting Goods. The company was established by Richard "Dick" Stack (hence the name) and has been selling various kinds of sporting equipment including golf equipment, footwear, and more.
Dick's Sporting Goods Jobs
Dick's Sporting Goods looks at their staff the way a coach looks at a team – if you get your head in the game, show that true excitement and dedication for sports, and apply yourself, you can get really far in the company. There's lots of opportunities for growth and like Dick's Sporting Goods say themselves "Advancing in our careers is much like climbing a wall; it isn't always a vertical path; Climbers plan their path, make moves in every direction and further". You may start out as a Bicycle Technician and end up being a Retail Operations Leader! The world is your oyster at Dick's Sporting Goods!
Hiring Requirements
If you have a real passion for sports and want to sink into an environment that relates to your main interest, applying for a job at Dick's Sporting Goods may be your best bet. Of course, I recommend you make sure you're eligible for applying first by checking off the requirements below:
You are eligible to work in the US
You are at least 18 years old
You can successfully pass through a background check
You have a valid ID
Does Dick's Sporting Goods Offer Benefits?
Absolutely! Dick Sporting Goods have some of the most advanced benefits available for all staff. Check them out:
Competitive pay : For all staff
Professional Training Programmes: For all staff
Performance-Based Pay Increase: For all staff
Teammate only discounts and sales: For all staff
Medical, Dental and Vision Plans: Salaried & Full Time Staff
Life Insurance Coverage: Salaried & Full Time Staff
Short/Long-term Disability: Salaried & Full Time Staff + Part Time Hourly Teammates
401k plan: Salaried & Full Time Staff + Part Time Hourly Teammates
Parental Leave: Salaried & Full Time Staff
Vacation & Personal Days: Salaried & Full Time Staff
Adoption Assistance: Salaried & Full Time Staff
Tuition reimbursement: Salaried & Full Time Staff
Leave of Absence: Salaried & Full Time Staff
+ Part Time Hourly Teammates
529 College Saving Plan: Salaried & Full Time Staff + Part Time Hourly Teammates
Term Life Insurance: Part Time Hourly Teammates
Dental coverage: Part Time Hourly Teammates
Careers At Dick's Sporting Goods
As part of the Dick's Sporting Goods Team, you can really go a long way. They have some flexible and decently-paid entry-level positions, such as retail cashier and sales associate. If you're actually into sports and want to progress further at DSG, you can take a look at the more advanced roles and learn all about what it takes to become part of their team!
Dick's Sporting Goods Manager
Leading the team members in the store isn't the only responsibility Dick's sporting Goods managers have. They are expected to constantly keep their head in the game and stay on top of finance, payroll, staff efficiency, recruitment and performance standards. It's not an easy job – that's why DSG managers are required to have at least 3 years of retail experience, proficiency with MS office and world-class customer service skills.
Dick's Sporting Goods Manager Salary: $83 933 /year
Dick's Sporting Goods Assistant Manager
As an Assistant Manager at Dick's Sporting Goods you'll be serving as a "Shrink Coach" to your Store Manager. What that means is you'll be involved with the safety, cash-handling procedures, monitoring payroll on a daily basis, promoting discipline and fulfilling customer service expectations. You'll also be a part of the onboarding process, as well as demonstrating a flexible leadership style to the rest of the team members.
Dick's Sporting Goods Assistant Manager Salary: $71 380 /year
Dick's Sporting Goods Retail Cashier
This entry-level position is perfect for anyone who isn't willing to commit to a 9-5 lifestyle and may have other engagements during the week. Retails Cashiers are typically part-timers, who are expected to handle the daily cash register transactions, promote company programs to customers, and create a world-class customer experience at the Dicks' Sporting goods stores.
Dick's Sporting Goods Retail Cashier Salary: $
Dick's Sporting Goods Application 2021
Whether you're looking to apply for a store, corporate, or distribution vacancy, you'll have to start your research on the Dick's Sporting Goods careers website. Start by looking up your location first – the available positions will come upon the map, or you can type the name of the city you're located at.
Next, select the job you want based on your interest. Are you trying to start off a career in marketing, technology or customer service? Select the job you want to apply for and take a look at its description. Click on "Apply now" to start your online application process.
After that, you can register with your unique username and password. Start filling in the personal information. Answer the job-related and general questions in the online application form. This is also where you're given the chance to upload your very own resume.
What's that? You don't have a resume? What a shame… It's no news that resumes really increase your chances of getting hired but I get that you might be tempted not to include one unless you're obligated to. It's a pain to write job-specific resumes but I cannot stress this enough – they are extremely important. Over the years I have applied to numerous jobs and what I have found most convenient is keeping resume templates. I have included a few templates below so you don't have to worry about finding them all on your own. There is also some key information to add when updating them!
Do You Need A Resume For Dick's Sporting Goods?
Yes and yes! Don't miss the opportunity to get the job that you want, just because you couldn't be bothered to make a resume. A lot of people will apply for this position, and showing up empty handed isn't going to get you the job! Resume templates are the quickest way to create a convincing resume. Below are some templates and tips on what to include in your resume depending on the job role you're applying for!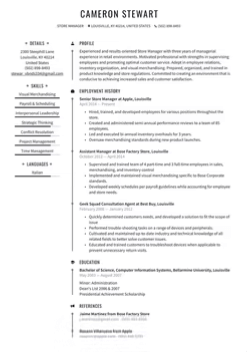 It's obvious that you'll include leadership skills and all your previous experience. But make sure to take a detailed look at the job description on the Dick's Sporting Goods Website. I can instantly tell you that in order to raise your employment chances, you should have proficiency with MS Office, as well as 3 years of store management experience (Big Box preferred), as well as 5 years of related management experience. You'll be the "Head Coach" of the store, so you have to show how incredibly competent you are on your resume!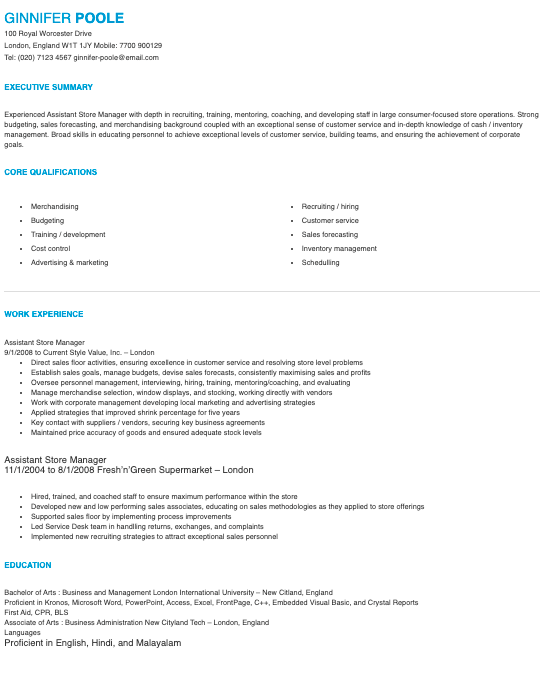 As a Dick's Sporting Goods Assistant Store Manager candidate, make sure you have between 1 and 3 years of management experience with Big Box, preferably. Previous store-management experience is required. Experience with administrative work and payroll is also a huge bonus for this position. If you have done End-of-week reports and analysis before, add that to your CV!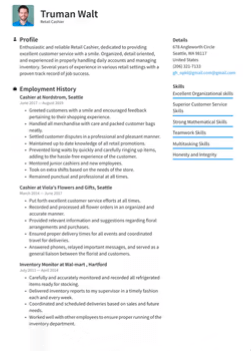 You don't need extensive experience to apply for a Retail Cashier vacancy at Dick's Sporting Goods. However, your chances of getting hired will dramatically increase if you have had previous cashier or sales experience, so best add that to your CV if you have it. Have you worked with money before? Add cash handling or money operations to your list of skills, as well as examples of times when you have professionally used your people skills!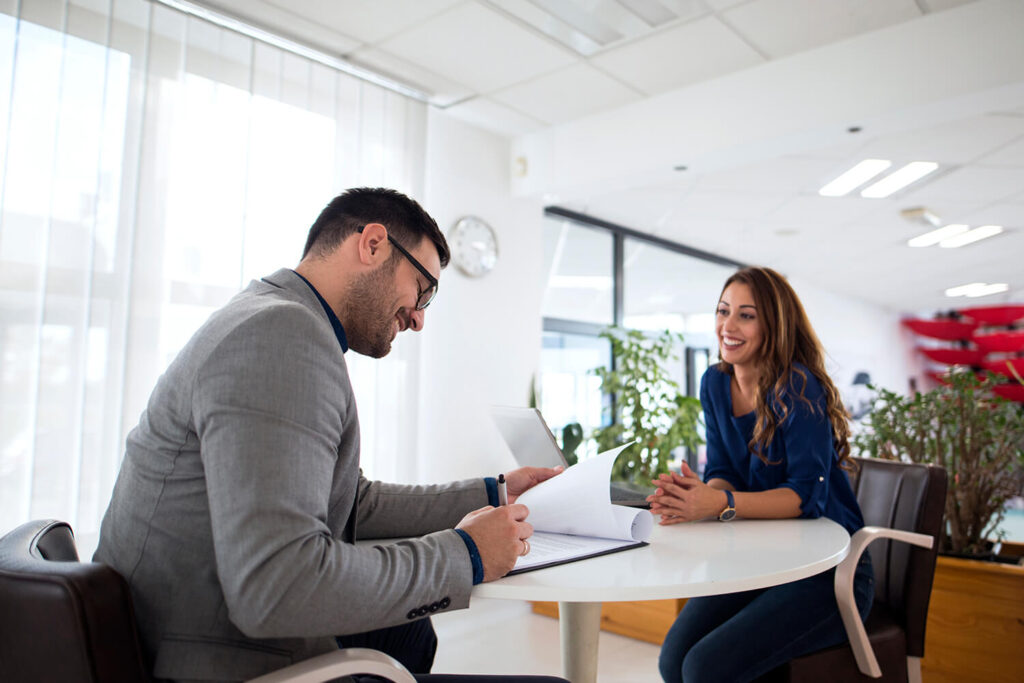 Dick's Sporting Goods Interview
I don't know about you, but interviews are my favorite part of any application process!
I'm only kidding – is there anything more overwhelming than trying to get a job and having to convince a total stranger about how great you are? I don't think so.
Listen, I won't bore you with any advice on how to dress when applying for a cashier job. I think you're better than that. I'm sure you'll arrive pretty early for your interview and you'll be well-rested. Instead, I want to give you some more valuable advice. Below are some interesting facts about Dick's Sporting Goods. Have you thought about researching the company before you apply? There's tons of fun information about most companies. Keeping yourself informed on the company's history is a great way to show you're serious about the interview. Sneaking in a few company facts during your chat also shows your genuine interest in the position. Use these Dick's Sporting Goods fun facts to help you land the job.
Here are a few examples:
Dick's Sporting Goods was founded in 1948 by Richard Stack. His company started by selling fishing tackle and wouldn't have been here today if it wasn't for his incredible Grandma who kept a cooking jar full of savings she loaned to him to help kick off his business!
The company has launched sportswear and uniforms for sports teams as well as sponsorships!
The chain has managed to grow a lot over the recent years, expanding all over the US, with over 850 stores nation-wide and has an estimated employee count of 30 300 workers.
Dick's Sporting Good's stopped selling assault weapons in 2018 after a tragedy in Stoneman Douglas Highschool in 2018.
Dick's Sporting Goods has partnered with John Gruden (American football coach of the Las Vegas Raiders) and Michael Jordan (MVP basketball player) for awareness campaigns for athletes.
But apart from being informed about the company you should also try and prepare for some interview questions. I have listed a lot of commonly asked questions at interviews, as well as some specific to Dick's Sporting Goods.
Dick's Sporting Goods Interview Questions
As promised, here are some questions that come up in interviews 9 out of 10 times.
Q: Why do you want to work at Dick's Sporting Goods?
A: Is it your passion for sports? The flexible schedule? It's obvious you want the money, but maybe try to come up with a more eloquent response to this question. It's quite unlikely that you have a special childhood memory related to Dick's sporting goods, but perhaps you're tired of working with people that have absolutely nothing in common with you. Being in the right crowd that shares similar interests with you is pretty important. And also a good enough answer to a pretty obvious question.
Q: What are your top 3 strengths?
A: Well, you're hardworking, have great people skills and you're punctual. Great answer, right? Not really. Listing skills here isn't going to make you stand out from the other 100 people who have said the same thing over and over again. The answer, of course, will depend on the position you're applying for, so try to find some extremely specific strengths. If you're struggling, ask a friend or an ex-colleague. Sometimes the opinion of others can tell us a lot more about ourselves than we expect.
Q: What are your top 3 weaknesses?
A: Sadly, I have applied to many jobs over the years and there has never been a time where I wasn't asked this question. Follow my advice from the previous question. Be as realistic about yourself as possible. What are your weaknesses? Admit them, but most importantly, talk about the ways in which you're trying to improve yourself. Anyone who is aware of their weaknesses but does nothing about them will only look arrogant, even in a work-related context. Your interviewer is most likely trying to see if you have a realistic self-image and whether you will have a problem with criticism and working over your skills.
Q: Why should we hire you?
A: Imagine you're doing a pitch. Come up with a few mind-blowing sentences – the sugar, spice, and everything nice about your skills and experience. Convince them that you're a great fit for the company and while you're busy with that, why not mention a few of those facts that we talked about above? Now is your chance to show them what a huge mistake they'll make if they don't hire you!
Q: Where do you see yourself in 5 years?
A: I mean, you don't have to lie to them and tell them you're willing to change your entire life and aspirations for a cashier job at Dick's Sporting Goods. A lot of people, much like you will come and go from this company. It took me a few years to be able to answer this question with dignity and without selling my soul to a company that I haven't even started working for (yet). Your main goal here is to show them you're excited about the opportunity and aren't planning on leaving after two weeks. After all, no boss will be willing to go through so much paperwork for someone who will make a run for it after a month. But hey, if you're one to strive for a career in customer service – good for you. DSG will be thrilled to have you!
Q: What kind of sports do you play or have you played?
A: This question is intended to spot any fake sports enthusiasts! It's not like you have to be obsessed with sports to work for this retail company, but why apply to a sports apparel store if you have little to no interest in sports? There are other stores that would love to have you! Basically, what I am saying is that your interviewer is trying to see if you have a genuine interest in their main selling point and if so, how did your interest begin? Tell a compelling story. Did you play team sports as a kid or are you more into swimming and tennis, where you're the only one in the limelight? It's time to get personal and add some excitement to your answers if you haven't already.
Q: Describe a time when you went above and beyond to help a customer.
A: Another behavioral interview question. There's an easy formula to follow when answering such questions. It's called the S.T.A.R. method. It stands short for situation, task, action result.
Start by describing the situation you were in.
Continue the story by expanding on your task or challenge you had to overcome.
Then, explain the actions you took in order to overcome the challenge, as well as the reasons behind it, i.e. why you chose this action.
Finally, talk about the result and outcome of your story. Hopefully, you have told a story that exceeds expectations (remember the above and beyond keywords in the question).
The S.T.A.R. method is the best way to approach behavioral questions and can be modified over and over again.
Q: Do you work well in a team?
A: This is also considered a "behavioral interview question" where your interviewer is clearly looking for you to give an example from your past related to working in a team. In other words – it's storytime, so remember to use the S.T.A.R. method I mentioned above. Choose to talk about a time where you had to be part of a team environment – and you did a good job. Go into detail – what was the project you worked on? What were the actions you had to take as a team to complete the task at hand? Finally, explain the result (hopefully a good one), your importance and accomplishment, as well as what you learned in the process.
Q: What can you bring to the company over other candidates?
A: This is a chance for you to upsell yourself. Sometimes Dick's Sporting Goods hosts hiring events – meaning you might occasionally end up at a group interview. This is a very straightforward question which you have to take advantage of. Keeping in mind that Dick's Sporting Goods is a fast-paced environment, perhaps you're quick on your feet and have great multitasking skills. Or maybe, due to your flexible schedule you're willing to work weekends (whereas some of the other candidates definitely won't say that).
Q. When can you start?
A: Congratulations! If you have been asked this as a final question, you most likely did an outstanding job at your interview. You switched on your most charming self and it worked (it totally wasn't the tons of preparation you did beforehand, right? 😀 ). Now it's time to talk about your schedule. Do you need to give your notice to another job?? When will you be available? Do you have any other engagements throughout the week, like school or some sports class you have to attend? Communicate that clearly with your interviewer so they can come up with the best schedule when you start working with the company!
What Happens After The Interview?
You exit the building and text your friend to tell them how it went. Then you go and have a relaxing drink with them or if you're really knackered you can take a nice bath and pat yourself on the back for a job well done.
If you successfully passed the interview process which, after so much preparation, I'm sure you have, you should receive an answer in the next few days. Don't sit by the phone waiting for a call and stop refreshing your application page. Instead, let us know how your interview went in the comments! Do you know anyone who has applied for this position? What was their experience like? We'd love to hear your story!