Dairy Queen has become one of the US landmarks for numerous great reasons. This is because of their conic soft serve with a delicate Q-shaped swirl on top, delicious Blizzards, and a warm neighborhood-like feeling you get every time you walk in one of their restaurants.
These are also great reasons why you should start searching for Dairy Queen careers. Not only will you learn how to make a perfect top swirl and a killer Blizzard, but you will also become a part of an energetic, fun-loving team whose only aim is to make people happy.
If you liked Dairy Queen as a customer, you will certainly love it as an employee. This fast-food company wants its workers to prosper and will go above and beyond to reward hard work.
Therefore, if you want to gain significant work experience and build excellent work ethics, Dairy Queen is a perfect place for you. Here, you will become a part of a supportive close-knit community that will always have your back.
Dairy Queen Jobs
Dairy Queen's main goal is to make people happy. Once you start working here, you realize that this doesn't refer only to customers but to their employees too. If you enjoy working in an upbeat and energetic environment, you will thrive at Dairy Queen. People who work there are fun-loving, friendly, hard workers always ready to help you.
For this reason, former employees usually refer to working at Dairy Queen as a joyful experience they remember gladly because of things they have learned and people they've met. If you want to share the same memories, keep reading to find out how to get a job at Dairy Queen.
Hiring Requirements
You need to be at least 16 years old and a legal US resident to get hired at Dairy Queen. You will also need to submit your social security number and other documents requested in the job application form, like education certificates, if any. Furthermore, Dairy Queen conducts background checks during the hiring process. Therefore, you should be honest about criminal records or traffic violations in case you have any. However, this may not disqualify you from the hiring process. According to former and current Dairy Queen employees, drug testing is not a part of the hiring process.
Does Dairy Queen Offer Benefits?
All Dairy Queen workers can get free lunches and employee and family discounts. However, if you apply for a full-time position here, you can expect the full package of amazing benefits that we will list below.
Insurance: Health, visual, and dental insurance
Leave: Paid time off, Parental leave
Retirement: 401k retirement plan
Financial benefits: Quarterly bonuses, performance bonuses, and employee discounts
Others: Free meals, flexible schedule, and college reimbursement program
Careers At Dairy Queen
If you choose to start your career at Dairy Queen, you will become a member of a close-knit family where your hard work and effort will be recognized and rewarded. Dairy Queen is a performance-oriented company striving to motivate employees to develop their professional skills, helping them learn and advance swiftly in a fast-paced but supportive environment. This said, you can expect to get excellent training, accompanied by a college reimbursement program that will alleviate your way to success. This fast-food giant prefers to invest in talented employees and hire from within, so current employees will have a significant advantage over other candidates when applying for managerial positions.
Dairy Queen Manager
The Dairy Queen Store Manager is responsible for running the restaurant smoothly, providing amazing customer service, and meeting set profit goals daily. They are also respectable leaders who motivate their teams to give their best and reach high Dairy Queen standards by providing unforgettable experiences to customers.
Dairy Queen Manager Salary: $43,000/year
Dairy Queen Assistant Manager
The Dairy Queen Assistant manager needs to have prominent leadership skills and be the master of multitasking to thrive in this energetic work environment. The Assistant Manager will be in charge of leading specific areas in a restaurant and helping Store Managers meet all set goals, simultaneously maintaining the high-quality service and cleanliness standards that Dairy Queen is renowned for.

Dairy Queen Assistant Manager Salary: $31,000/year
Dairy Queen Cashier
A person fit for the role of the Dairy Queen Cashier needs to be able to successfully blend hospitality and operations. As a cashier, you will be responsible for taking orders and process payments but also ensure that the front of the store meets high Dairy Queen standards. You should also be friendly and approachable to customers, making sure that they feel appreciated and welcome all the time.

Dairy Queen Cashier: $9.65/hour
Dairy Queen Application 2021
Applying for the open position at Dairy Queen is a simple and quick process, and we will walk you through it right now. You need to know that dairy Queen does not offer a way to apply for jobs online.
However, if you visit their career page, you will have the opportunity to find the nearest Dairy Queen where you can show up and find out more about the job openings or submit your application form.
Before offering tips on how to fill in a printable Dairy Queen application form, let's see what extra step you can make to ensure your job application stands out among the competition.
First, make sure you attach an updated version of your resume and a cover letter to it. You can also record a short video to introduce yourself and bring forward the skills that will make you a perfect fit for Dairy Queen.
Once you have opened the Dairy Queen application form, you will see that it contains five different sections requiring various relevant information. You need to provide basic information for the Personal Information section, like your name, address, social security number, and so on.
Next, you will go to the "Position Applying For" section where you will provide the availability information by writing down the number of hours you will be able to work for every day of the week. Furthermore, you will need to say whether you have already worked for a fast-food franchise and if anyone has referred you to Dairy Queen.
There is also a question regarding hypothetical criminal background. Be honest about it because this company will conduct a thorough background check during the hiring process.
In the "Education" and "Activities" sections, you will need to circle the highest high school grade or post-secondary level completed and list all the school activities you have done that may be relevant for the job.
Finally, there is the "Employment Record" section where you will be required to list your present or most recent employment by providing some relevant information like employer's name and address, your position and salary accompanied by the starting and leaving dates, and the reasons why you have left.
Before putting a date on and signing your Dairy Queen application form, make sure you have carefully read and understood everything written in the last section.
When you have done this, print out the job application, and take it to the nearest Dairy Queen restaurant. If you have followed our advice, expect to be called for a job interview shortly.
Do You Need A Resume For Dairy Queen?
By attaching a resume to your Dairy Queen application, you will show that you are ready to go the extra mile to get this job, meaning you will continue to make an extra effort once you get hired. Also, this will show that you respect and care about the company.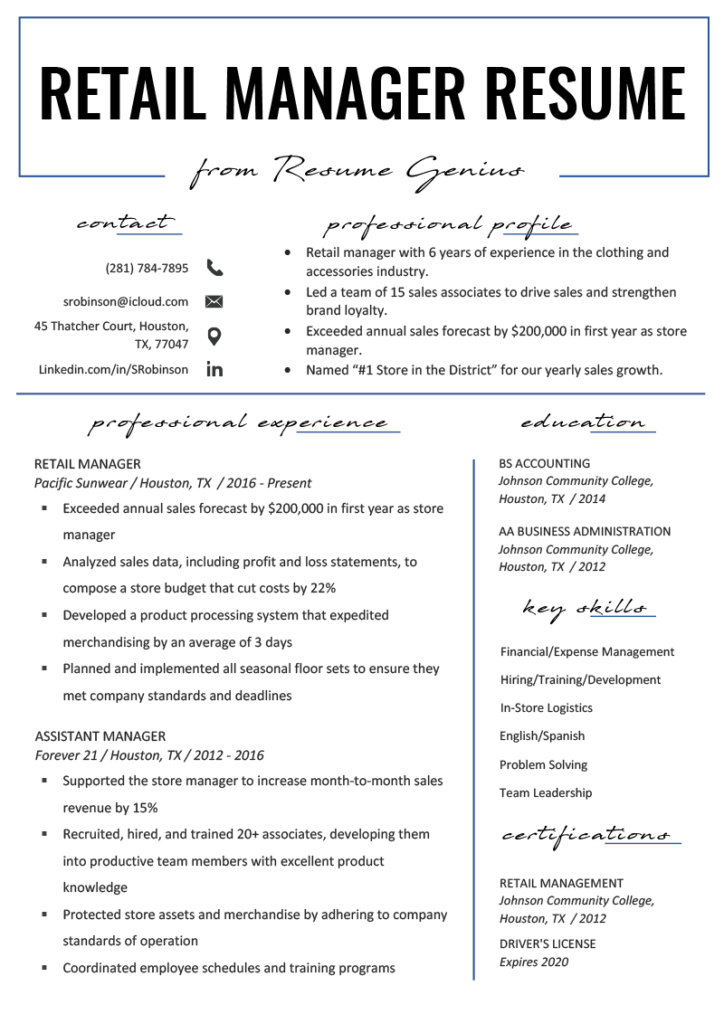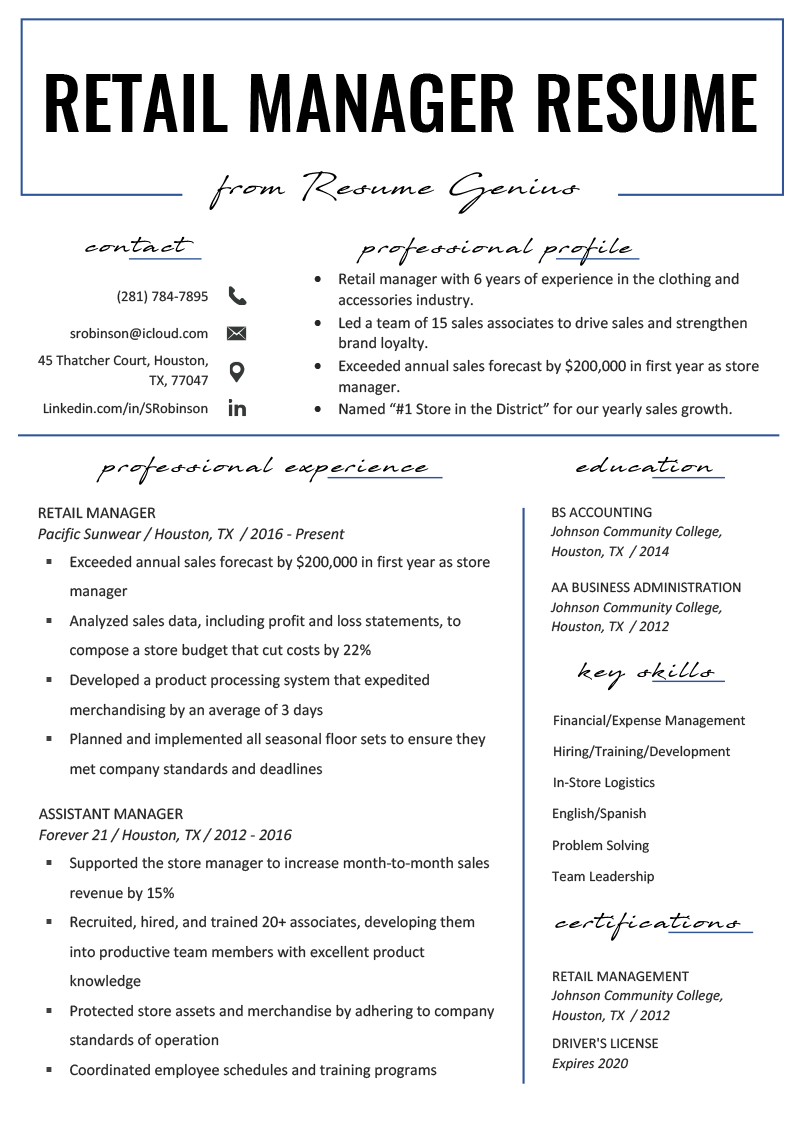 This is an example of a well-sectioned and readable resume that puts forward your key skills and professional experience. Employers will get easy and effortless insight into all the significant information that may set you apart from the competition.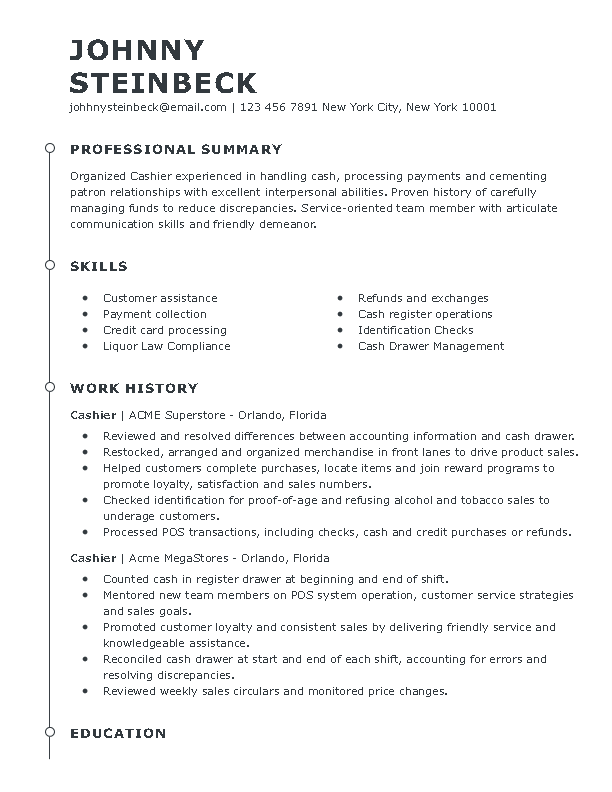 This is a great resume template that you can use to list all your major skills and work experience in a clear- and professional-looking way. Hiring managers will find this resume informative and easy to read, which is always a significant advantage.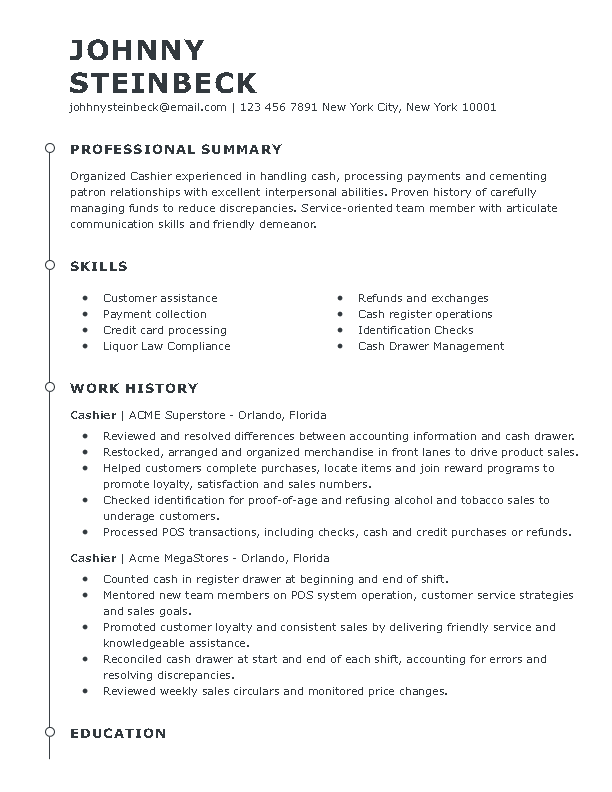 By choosing this resume template, you can give a detailed description of your responsibilities and achievements at your previous jobs, ensuring the employer that you will be the perfect fit for the job.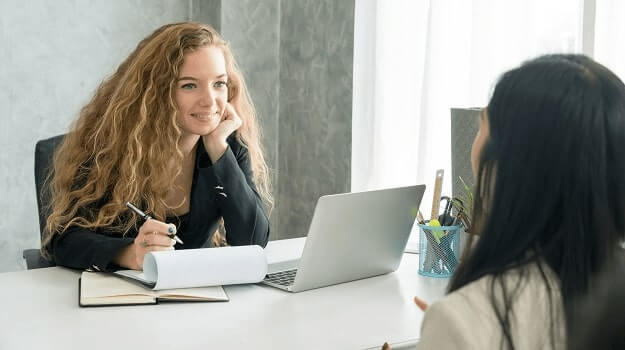 Dairy Queen Interview
Most employees who have gone through the Dairy Queen describe this process as easygoing, fast, and informative. This means the interviewer will explain the future employee's responsibilities in a chosen position. This said, you have no reason to overthink how the interview will unfold once you get that long-awaited call.
Dress with style and respect for the job and the company, remember to bring your resume, and try to learn as much about Dairy Queen as you can. Remember, making a memorable first impression can get you far in various situations including the job interview. So, make an extra effort by mentioning some fun facts about the company.
For example, it was the place where the globally popular band "No Doubt" was formed. The world would be deprived of an array of smashing hits if it was not for this fast-food giant and two boys who worked there and shared the passion for music.
As much as you may impress the hiring manager by telling an anecdote like this one, there is still an array of questions you will need to answer to become a member of a Dairy Queen family. Here is where we can jump in and help you by listing some of the most common questions asked in the Dairy Queen interview. Also, we will show you how to answer these effectively and nail the Dairy Queen job.
Dairy Queen Interview Questions
Q: Why do you want to work at Dairy Queen?
A: The great answer to the opening question may be that you want to gain considerable work experience through fantastic training and interaction with customers that will be an invaluable asset in the future.
You can also mention that you will enjoy working in a fast and upbeat environment where everyone is looking out for each other with a smile on their faces. It would be great to mention why you like coming to the Dairy Queen and briefly describe your best customer service experience. This is because employers would rather hire someone who is devoted to the brand.
Q: What are your top 3 strengths?
A: Always bear in mind that you are applying for the customer-centered guard. The Dairy Queen is all about making customers happy even in the rush hour peak. Thus, try to emphasize the qualities that will be related to meeting the customers' needs and providing excellent service. For example, you can say that you are focused, not easily distracted, friendly, and a good listener.
Q: What are your top 3 weaknesses?
A: Being confident about your skills is preferable during the job interview. However, saying that you cannot think of any significant shortcomings may sound fake and insincere. Therefore, try to name some weaknesses that may prevent you from giving your best at work.
For example, you may say that you are a perfectionist, tending to overthink the simplest actions. However, this quality may not work well in a fast-paced Dairy Queen environment because it may slow down the customer service process.
For this reason, try to talk about how to fight your perfectionism and overthinking by saying that you will give your best to think only about the things that need to be done in a specific situation and complete your tasks swiftly and effectively.
Q: Why should we hire you?
A: This is another great opportunity to put forward your strengths that align with Dairy Queen's company culture. For example, say that you are eager to work in a team-oriented environment where everybody is supportive and friendly.
You may also add that you are a quick learner who wants to improve customer service skills and build a strong work ethic, believing that Dairy Queen is the right place for you to accomplish these goals.
Q: How do you respond to problems that require a quick solution?
A: If you have already mentioned that you are focused on one of your previous answers, you can add that you have no problem thinking on your feet and seeking the quick fix, whether it is a customer- or job-related problem. It is always a good idea to give an example for this from your personal experience. If you don't have previous working experience, feel free to describe situations from school or home.
Q: At Dairy Queen, we encourage education and training for our employees. If you could further your education, what path would you choose and why?
A: This is where your knowledge about Dairy Queen and the benefits they offer to employees may shine. Namely, Dairy Queen is renowned for their college reimbursement program, allowing their workers to build their careers within the company and further education by significantly alleviating the financial strain.
So the most favorable answer may be that you plan to make an effort and grow within the company, simultaneously making steps toward getting the wanted degree.
Q: Tell me about your experience in training and coaching others.
A: If you do not have previous managerial experience in the fast-food industry, do not feel disheartened by this question. Interviewers know what it is like to apply for your first job, and they will be full of understanding.
This question aims to find out if you are a proactive person able to motivate others to follow your lead. They also want to know whether you are patient and tolerant with people who struggle to follow your instructions. For this reason, you may talk about the time when you volunteered at the summer camp teaching younger kids various skills, for example.
Q: What do you enjoy doing in your free time?
A: No matter how much you like to spend the entire weekend bingeing your favorite TV shows on Netflix, try to think that you are going to work in a dynamic environment that requires energetic and outgoing people.
So you may say something like, "I like stopping by the Dairy Queen for some goodies and then spend time outdoors picnicking and having fun."
Q: Do you think honesty is always the best policy?
A: Yes, honesty is the best policy, and that is the shortest answer to this question. When you work at a billion-dollar-worth fast-food company, like Dairy Queen, people who hire you need to know that you are reliable and honest.
Therefore, you need to convince them that you are able to take on various responsibilities and make sure that your coworkers can trust you and your word in every situation.
Q: What are your preferred shifts? Do you have any limitations to your availability?
A: In the fast-paced fast-food industry, the more workers are available, the better. However, this does not mean that you need to be at the company's disposal 24/7. Making a clear plan showing the days and shifts you will be able to do and the time you need to spend at school or with your loved ones is always a good idea. By bringing this well-devised availability plan, you will come across as a well-organized and responsible person.
Q: Are you a leader or a follower?
A: This may be a tricky one, so make sure you give a well-balanced answer. First, it may sound arrogant if you present yourself as a natural-born leader in your first job interview.
On the other hand, if you say you prefer to follow others, you may seem like someone who never takes initiative.
For this reason, you may say that you have a lot to learn and that you prefer to follow others during the training process. However, once you learn the ropes and gain significant working experience, you will gladly take initiative and encourage others to follow your lead.
Q: How important is cleanliness to you?
A: Besides quality and service, cleanliness is the golden standard in the fast-food industry. For this reason, you need to show that you care immensely about it by looking sleek and neat in your job interview. Also, make sure to say that you will go above and beyond to meet the top-notch Dairy Queen cleanliness standards daily.
What Happens After The Interview?
Now that you have learned all about the Dairy Queen careers and their hiring process, gathered all the required documents, applied for a job, and have gone through the job interview, you just need to wait.
We know how nerve-racking waiting for the callback can be, but try to be patient and stay positive. However, if you don't hear from the Dairy Queen hiring manager a week after your interview, try to follow through and get some feedback.
If you still have some comments or questions regarding Dairy Queen careers, feel free to leave these here.
Good luck with your job search!