Circle K is a global convenience store chain, constantly looking to hire fresh new members of their team. Whether you have little or no experience, so long as you have the right attitude, Circle K is known to take care of the rest. Offering a huge range of benefits for all their employees, there's more than meets the eye when working for this company.
Circle K Jobs
Circle K may look like the sort of job you would dismiss, but trust me – starting an entry-level job with them can be extremely beneficial. When I first started work, I didn't care much where I was applying, so long as I got my paycheck at the end of the week. You shouldn't be like me. First job or not, it's important to care and do your best to find a good first job.

If you're applying for jobs at Circle K, know they strive for a healthy work-life balance, offer flexible hours, training, development opportunities, and even tuition reimbursement.
When looking for Circle K careers, know they value efficiency – you'll be working in a fast-paced environment on your feet for long hours of the day, and you might even be asked to lift up to 50 lbs, so be prepared for that when applying. It may not seem worth it, but the benefits they offer, as well as the competitive pay, might make you consider applying. Many other companies will ask you to do that (and more) without offering benefits and good pay.
Hiring Requirements
Most jobs at Circle K will require you to have a driving license, while all jobs will require you to have a High School diploma or an equivalent. In order to become a full or part-time employee, you have to be at least 18 years old. Circle K generally conducts background security checks as well as drug tests, however, most employee reviews online state the opposite.
Does Circle K Offer Benefits?
Yes, Circle K offers plenty of benefits depending on the position you're hired for. Even the most basic, entry-level jobs will provide benefits including dental, vision, and health insurance, tuition reimbursement, and more.
PTO: Assistant managers, Managers, and drivers
401k: Assistant managers, Managers, and drivers
Health Insurance: All staff
Tuition Reimbursement: All staff
Careers At Circle K
If you decide to start working at Circle K and are planning on growing as an employee, there are plenty of career paths you can take. You can become a customer service specialist or apply for an HR position. You can even apply as a driver which also seems to be one of the most lucrative positions available. Below you can find information on different jobs suitable for people with little experience, as well as those looking to progress forward.
Circle K Assistant Manager
Restaurant Manager Trainees at Circle K have a lot on their plate – from keeping customer satisfaction and sales controls in check, to keeping on top of staffing, finance, security, and admin. It's a good thing they provide training – it's a lot to learn and you'll be working 50 hours a week. In return, you get paid vacation, meal discounts, 401k, and other benefits. If you're looking for a serious, stable job and are able to put the time in, applying as a Circle K manager trainee can open many doors for you.
Circle K Assistant Manager Salary: $10.68 /hour
Circle K Assistant Manager
If you want to step up your game and are up for a challenge, consider applying for a Circle K Assistant Manager. You don't necessarily need previous experience, but it definitely will be good if you have leadership experience and knowledge on organizing staff, cash-handling, safety and security, and problem-solving as you'll be using those skills if hired as an assistant manager. Bear in mind such positions set the bar high, so if you have a competitive streak you'll really fit in.
Circle K Assistant Manager Salary: between $8 and $19
Circle K Fuel Tanker Driver
As an alternative route you can take is the Circle K Company Driver position. Of course, there are some further requirements such as valid class A CDL, clean driving record, hazmat/tanker endorsement, and TWIC certification (or willingness to obtain one).
Remember that Circle K is not just a convenience store company and they also have gas stations. If you don't mind spending time on the road and are willing to have a consistent all-year-round schedule, get ready for some incredible benefits that come with this position – long term disability, term life and AD&D insurance, local home delivery, paid vacation, sick days and personal days off and many more on top of what a regular entry-level position offers. Not to mention the pay is through the roof!
Circle K Fuel Tanker Driver Salary: $70k – $170k /year
Circle K Customer Service Associate
Working as a Circle K Customer Service Associate is perfect for anyone looking for flexible work. It's ideal for university students or if you have other appointments during the week as you can switch your working hours at any point. You don't need much experience for this role, but you are required to manage basic cash operations and to stand/walk for an entire shift. If this all sounds good to you, you can check the section below to learn more about applying for Circle K jobs.
Circle K Customer Service Associate Salary: $10.42 /hour
Circle K Application 2021
Sending out a Circle K job application is quick and easy. All you have to do is go to their website and start searching for jobs based on job title and location. Circle K is a large company with many stores country-wide, so popping in to drop a CV may not be the best idea – we don't live in the 60s anymore!
Most modern-day employers and interviewers will ask you to submit an online application and Circle K is no different. To do that, first, find the job you want to apply for, and press "Apply now". Follow the instructions on the page to continue your application process.
You'll be asked to make an account so you can keep track of your ongoing applications, as well as apply for multiple positions if that is what you want. You don't have to worry about typing your information over and over again – their online platform will memorize most of it.
Do You Need A Resume For Circle K?
No, resumes are not needed, but they are always welcomed. I highly recommend you to put in some effort and write one out – it will make a better first impression than going blank.
In case you're not sure how to approach resume writing, there are some really useful online resume templates which you can download and use.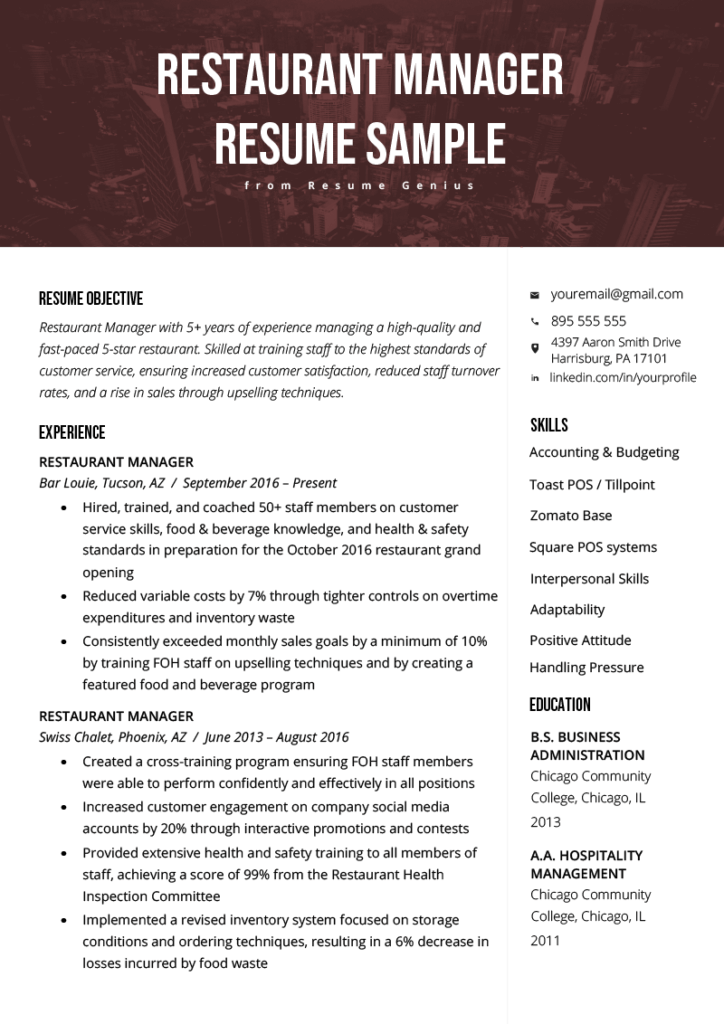 There's a great website called ResumeGenius which has some free resume templates as well as plenty of useful advice for writing out a resume. I really wish I knew such resume templates are available online, back when I first started applying for jobs. And to be honest, I'd still use them to this day if I need to. They save a lot of time and really stand out from other applications.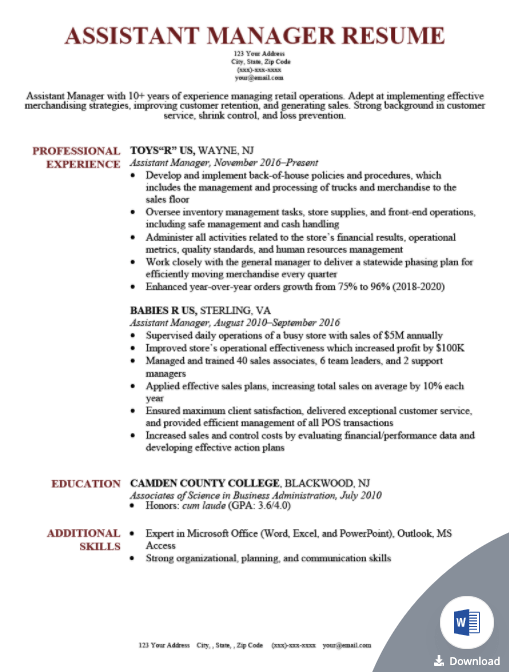 Another great downloadable template – this time for an assistant manager position can be found again on ResumeGenius. What I love most about this site is that it gives you a literal guide on how to write a really good CV for this position. There are sections for everything from your skills and education to advice on how to write a strong resume.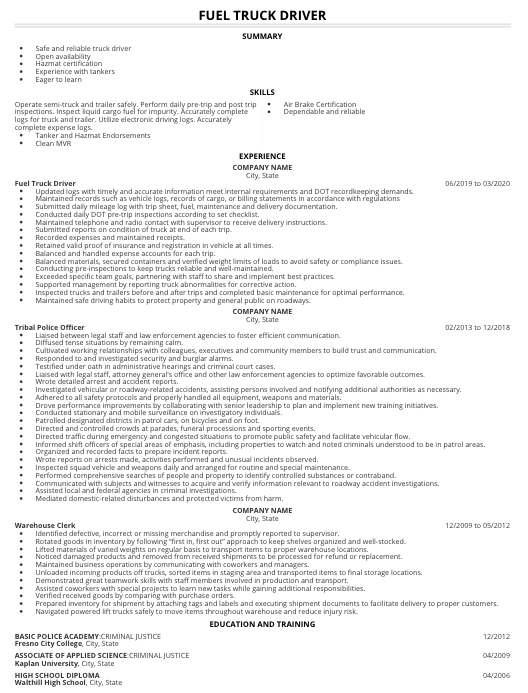 Even a position as niche as a fuel truck driver has free templates available online. This one is from LiveCareer and has plenty of different examples of resumes, including information that will be useful when applying. If you don't know what to fill your page with, what skills and valid qualifications, these example templates work wonders.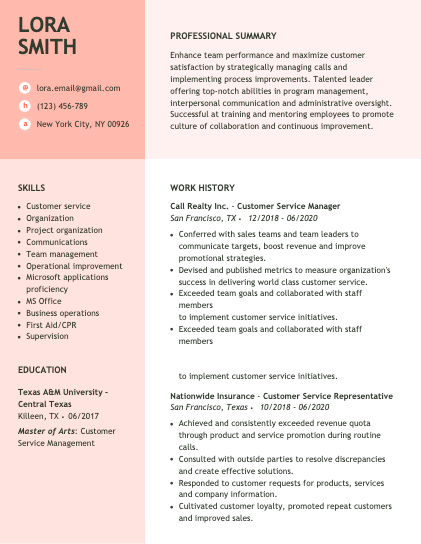 Even entry-level job resume templates can be found online if you find it difficult to create one of your own. And to be honest – they are the most valuable. Starting out, there's rarely much experience you can talk about on resumes, so it's important to be able to find some advice and guidance. This one is from JobHero.
Circle K Interview
Impressing your manager or whoever is interviewing you is extremely important. If you're wondering how to get a job at Circle K, there are a few essential steps that you should be focusing on in order to secure your position.
Interviews can be stressful, so try your best to minimize stress. If you're worried about being late, for example, it's a good idea to look up the address of your interview the day before heading there. Check the busiest hours of the day and try to plan your trip ahead.
Another trick I discovered when I was applying for jobs is visiting the site incognito – just quickly checking what the environment looks like, how the staff are behaving, how busy it gets, etc. This can really help you understand the workplace and its vibe before officially starting there. And it really shows you know what you're talking about when you get to the interview.
Arrive for the interview a little early. It's always a good idea to get there 5-10 minutes early so you're not rushing for your appointment. It also shows you care for the job and can plan ahead well.
Going to your interview, make sure you look presentable. You don't have to be wearing a suit. After all, you're not applying for a corporate job. So long as you're wearing clean clothes, (no unfaded clothes, though) you should be fine.
Some employers have a problem with piercings, unnatural colored hair and tattoos. It's not the end of the world if you go to your interview with those (being yourself is important), but if you receive a comment about your piercings, for instance, be prepared to offer solutions.
Switch on your most charming self! Your employer is most likely looking for outgoing, bubbly people with good interpersonal skills. Being optimistic and polite is important and will make a good impression.
Slipping in some fun facts about the company you're applying for can sometimes be helpful. Below, you can find a little extra information on Circle K that you might want to memorize for your interview:
For example:
The letter "K" in the company name Circle K comes from Kay Misenheimer, who founded Kays in Texas in 1951.
Another important thing to prepare and practice for your interview is answering some commonly asked questions. Interviews can be intense, especially when you get asked something confusing or difficult. Truth be told, most questions have a formula that you can use in order to give satisfying and unique answers.
Circle K Interview Questions
Q: Tell us a bit about yourself.
A: Make sure to keep this section brief – imagine you're giving a short pitch on who you are as a person. Pick some of your greatest achievements, as well as a few hobbies that you enjoy. Try to focus mostly on work experience related to the job role you're applying for.
Q: Why do you want to work at Circle K?
A: Perhaps Circle K is a great company to work for during your university or college years – the flexible hours they provide, as well as their benefits, are great for students. If you're eager to learn more and you're a quick learner, it's really a win-win situation.
Additionally, it's always nice to talk about the products they offer and how you enjoy them. If you followed my advice and visited the store incognito, it's nice to mention that you've been a long-term customer of the store and it was logical for you to apply for a job there.
Q: What is your greatest strength?
A: Try not to give dry and generic answers here. Instead, focus on a particular story you can tell. Maybe you're immensely good at dealing with pressure. Is there a story you can tell about one of your strengths? Can you make it funny/serious?

Talking about your personal experience at interviews is extremely important and most questions should be answered from the place of your individual standpoint. It's important to have a closer look at the job description for your desired profession. Is there a specific skill that your employer wants to see in team members? If so, make sure to include it as an answer here.
Q: What is your greatest weakness?
A: Don't try to completely deny having a weakness or to mask your strengths as weaknesses (for example I work too hard or I'm a perfectionist). Your future boss or whoever is interviewing you wants to see that you can honestly evaluate your personal self-worth. If you do have a weakness, what is it and what are you doing about it? Can your potential career at Circle K aid you in getting over it somehow? It's a good idea to prepare for this question beforehand, so you aren't caught by surprise.
Q: Why should we hire you?
A: Have another read at the job description – what are the essential skills and requirements for the position? Try to match those skills with your existing experience. Be excited! Remember it's not just the skills that can "sell you", it's your personality too! What you lack in experience can be replaced with your great energy and people skills.
Q: Where do you see yourself in 5 years?
A: Perhaps you're still attending university or a college – in that case, talk about that and what you're planning on doing afterward. There is no wrong answer here, but don't try to please your boss by saying "I'm planning on working here for the next 5 years" if that's not true.
On the other hand, if you're determined to continue stepping up and getting more and more responsibility in the company, good for you! Your interviewer will be impressed to know they have a potential long-term member of staff about to join them.
Q: How would you deal with an upset customer?
A: You should try and memorize an ideal answer to this question in case you haven't already dealt with upset customers and can draw from a personal experience.
Firstly, make sure you're listening to what they have to say. Don't interrupt them and show your understanding of their situation. If it's something you or a coworker is responsible for, apologize as sincerely as possible.
Next, think about how to solve this issue. Is it something you have the authority to fix? Some solutions are only available to managers and if you feel you don't have what's necessary to make it up to the customer, bring the problem to someone who does.
The next two are extremely important – don't make a promise you can't keep! Especially if you're new to the position. And finally, never take it personally, even if you're the one responsible for the mistake. We're learning all our lives, so dust it off and keep going!
Q: When can you start?
A: You'll hear this question if you've managed to answer all questions convincingly and left a great impression on the hiring managers. "We'll call you" rarely ever means a yes. If someone truly thinks you'll be a good fit for their company, you'll most likely be wanted right away.
Make sure you communicate clearly if you have any upcoming appointments. When you can start depends on your schedule as well as theirs, but make sure to be as flexible as possible. Do you need to give notice to a different job before you start with Circle K? It's important that they're aware of that so they can prepare a work schedule accordingly.
Q: Do you have any questions for us?
A: Another great way to showcase your organizational skills is to be prepared with questions for the hiring managers. Try to mainly focus on your upcoming shifts. What will make your life a thousand times easier to know now, rather than learn on the spot? If you don't know how to be specific, ask your interviewer what your (potential) upcoming month at the company will look like. Are you expected to wear a uniform? Should you come to work a little early? Do you get food breaks? When? Is there anywhere you can park? Who should you look for when first coming for your shift? How often do you get paid? Is there any paperwork you're expected to bring on your first day? Answering these questions will make your life a lot easier, trust me!
What Happens After The Interview?
If they ask you when you can start, you will most likely have to go through a trial shift. After all, you have to showcase all those incredible abilities you told everyone about. Make sure you're mentally and physically prepared. Trial shifts tend to be just a few hours long, but they can really put you to the test sometimes. Be prepared to work during the busiest hours of the day. Get some sleep, make sure you've had a solid meal, and enter with confidence and a positive attitude. I'm sure you'll make it. Don't forget – it's a new job, so making mistakes is only part of the process.
What is your experience with interviews? Any awkward situations you can think of? Have you attended an interview at Circle K yourself?