To put it plainly, Buffalo Wild Wings is your favorite sports bar where you go with your friends for casual dining. You can find a Buffalo Wild Wings restaurant in all 50 US states, as well as in many other countries across the world. Yes, it's that big and for a reason!
Buffalo Wild Wings might not be a fancy gourmet restaurant but trust me when I'm telling you that there's nothing plain or boring about their wings. They have a wide range of different flavor chicken wings from sweet to spicy and they're all worth a taste! In fact, their chicken wings are so spicy that their "Famous Blazin" challenge gained huge popularity on YouTube!
Buffalo Wild Wings Jobs
I can imagine working for a New York-style chicken wings restaurant isn't your ideal job… But we all gotta start somewhere, don't we? Buffalo Wild Wings offer careers in customer service and are constantly looking for new staff – from cashiers/hosts and bartenders to sports bar management and more! Chances are, if you're motivated, eager and punctual, you can apply for some awesome jobs at Buffalo Wild Wings. Be ready for a fun and inviting restaurant atmosphere!
Hiring Requirements
Like any other job, there is some paperwork you need to prepare when applying at Buffalo Wild Wings. Firstly, you need to be at least 16 years old to apply, however, most jobs require a minimum of 18 years old. A drug test is not required upon hiring. Of course, like many other companies, they do have the right to serve a drug test upon discretion. As always, you have to be a legal resident of the U.S. in order to be hired and, naturally, a proof of identity is a must when applying!
Does Buffalo Wild Wings Offer Benefits?
Yes! They do offer benefits – waiters and bartenders have the opportunity of earning tips, while employees working at the sports bars get access to incentives such as employee discounts, flexible hours, and insurance options.
PTO: Available for full-time staff only
401 K: Available for full-time staff only
Quarterly bonuses: Available for general managers only
Health Insurance: Available for all staff, but it might vary
Careers At Buffalo Wild Wings
If you'd like to work for Buffalo Wild Wings and eventually progress to higher roles, you can take a look at the following short summary of what your career trajectory could look like.
Buffalo Wild Wings Manager
Why apply for a Buffalo Wild Wings Manager position? Well, benefits and a decent secure salary are really good reasons, if you ask me. If you are motivated, enthusiastic, and don't mind working in a fast-paced environment, you might just be perfect for the job. What about the experience – well, luckily you're not required previous management experience to apply, which is great news. Buffalo Wild Wings managers are provided classroom or in-store training, so you can just bring along your pleasant and fun persona without worrying about fitting in. 5-day work weeks (50-55 hour days), dental insurance, and vacation pay are only part of the great benefits you'll be able to access as a Buffalo Wild Wings Manager.
Buffalo Wild Wings Manager Salary: 47 500 – 57 500 $ /year
Buffalo Wild Wings Assistant Manager
Before you progress to general manager, you might want to dip your toe into the Assistant Management world. Who knows, maybe full responsibility might not be your thing. Personally, I know I don't do particularly well in extremely stressful situations. But if you manage to impress your coworkers and Manager with some pretty solid leadership skills, while also being in charge of food operations, hiring personnel, checking food quality, and making sure your team's customer service remains in check, then assistant management might just be your thing!
Buffalo Wild Wings Assistant Manager Salary: 55 000 – 65 000 $ /year
Buffalo Wild Wings Bartender/Wait Staff
As a bartender/ waiter you're the face of the company – if you're charming, bubbly, enjoy having fun, and have a lot of energy, Buffalo Wild Wings will want to hire YOU. If you're a competitor at heart with a pinch of spontaneity, hustle, and fun, you already meet most of the necessary requirements for the job. Your hours will be flexible so you don't have to be committed to working a boring 9 to 5 job (especially if you're taking on this job parallel to your university). In my experience, I met some of my closest friends while working as a bartender – an enormous benefit you won't see pointed out anywhere.
Buffalo Wild Wings Bartender/Wait Staff Salary: $5.24-$15.84 /hour
Buffalo Wild Wings Application 2021
One of the greatest things about modern technology is that you no longer have to physically deliver your CV and job application to a specific location. All you have to do is log in to a career website and apply directly. The same goes for Buffalo Wild Wings – they have a great online application form you can easily access, and you don't have to add in a resume to apply. Well, to be quite frank, a resume can go a long way, but if this is going to be your first job ever, it's nice to know it's not essential.
If you want to go all the way, here are some example resume templates depending on the job position you're after – after that all you have to do is fill in the Buffalo Wild Wings application form.
Make sure you've created an account first if you don't have one. Start the application on the official Buffalo Wild Wings website and click on "Jobs".
Do You Need A Resume For Buffalo Wild Wings?
Getting the right sort of look for your CV is important – different jobs have their one-of-a-kind unique flavor – a job application for Disney World and one for Buffalo Wild Wings will look completely different – and not only when it comes to design. Have a look at some really impressive resume templates and template websites. I really wish I knew about them when I first started applying for work: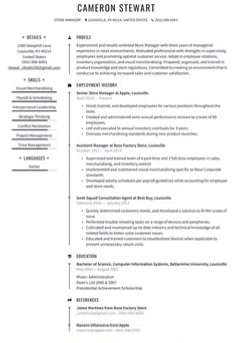 There are several things a future manager at Buffalo Wild Wings must include in their resume. This CV template website contains a guide on the most important information you should provide when applying for Buffalo Wild Wings Manager, including tips on writing style, manager responsibilities, advice on work history, education, skills and plenty more to make your CV super impressive!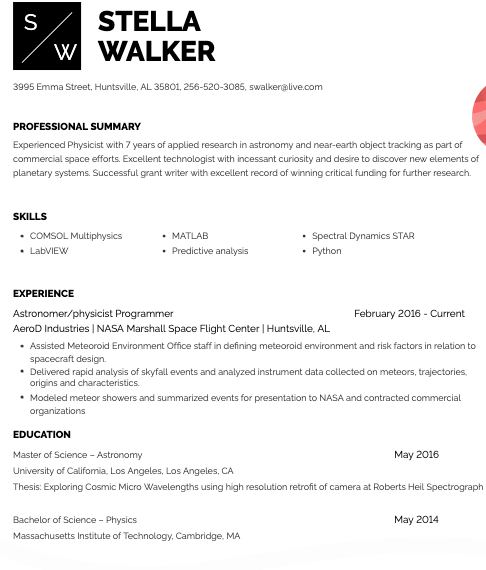 This is another great website that will help you with the resume writing process. If you just can't hack it, and your people skills are stronger than your writing skills, make your life easier with some premade templates. As an assistant manager, try to highlight your leadership skills and don't just list your good qualities. Make it even more personal by adding some specific examples of projects you participated in.
If you want a quick and easy resume template for a bartender or wait staff application, this website will give you everything you need to impress your interviewer or boss at Buffalo Wild Wings. You can edit everything in just a few minutes, and if you're really not sure how to approach your writing, you can always follow their unique guide!
Buffalo Wild Wings Interview
Over the years, I've had my fair share of unpleasant interview rejections. And because I am a perfectionist, each time I just needed to trace my steps back and figure out what went wrong in the process. Sometimes the job simply wasn't right… and other times I just realized that I lacked the right people skills and preparation. I don't want you to end up with a rejection, so I'll give you my super special recipe for success. Let's get started with the basics:
Here's a little trick I taught myself when applying to restaurant/bar jobs over the years that has really helped me – make sure to visit the restaurant as a customer before the interview! Even if you're broke, you can always go and have a drink with a friend and investigate. Get familiar with the site, put yourself in the place of the customer so you can see exactly the kind of service you're expected to provide! It really helps – you'll also see some of the staff and get familiar with their faces. The best part is they won't even have a clue who you are!

This advice is also pre-interview: make sure to Google the location of your interview and plan your commute. If your meeting is scheduled during some of the busiest hours of the day it might take you longer to get there. This brings me to my third point…

Don't be late! In fact, try your best to get there at least 15 minutes before the interview. Not too early though, that sort of makes you look like you can't plan your day and will only pressure your interviewer unnecessarily. You don't want to be that person, right?

Get a good night's sleep – make sure to be fresh for your conversation. Not to mention getting buzzed on coffee beforehand can have some nerve-wracking effects.

In my experience, most employers don't really enjoy hiring smokers. They tend to take long breaks (paid for in fact) and that ashtray smell certainly won't give you any bonus points. Smokers also don't do very well under pressure and pressure is certainly something you can't avoid in a busy customer service job. Think about leaving your cigarette pack at home and avoid chain smoking before your job chat.

Another useful piece of advice which kind of goes without saying… Be positive! Smile and have an enjoyable chat with your interviewer. Be friendly, bubbly, and outgoing. After all, you are there to show them your most charming self – the one they're looking to hire!

And finally, make sure you prepare before you go to your interview. There are some interview FAQs and advice below that will really help you get the job!
Another awesome trick is sneaking in a cheeky fun fact about the company during the conversation. Luckily, Buffalo Wild Wings has a few cool things that you can mention during your chat, which will make you look like you've really done your research.
For example:
An alternative nickname for the company in recent years is "B-Dubs".

There's a Buffalo Wild Wings "Famous Blazin" challenge, which requires you to eat 12 hot wings in 6 minutes. Sounds super simple, but the wings are 60 times spicier than jalapeno pepp
ers and they're made from a ghost pepper sauce called "Blazin". The sauce is Buffalo Wild Wings' hottest sauce and it measures 350.000 units on the Scoville scale. You are also asked to sign a waiver before the challenge! Additional rules don't allow drinking during the challenge, using any napkins, or dipping the wings in any side sauces… Pretty tough!
Buffalo Wild Wings Interview Questions
As I promised, here are some interview FAQs and advice on how to answer them. I know exactly how intimidating interviews can be, but with a bit of preparation beforehand you can really ace your interview!
Q: Tell us a bit about yourself.
А: Start by introducing yourself – who are you in a few sentences? Think of something from your past, like an achievement you're proud of, as well as something you're doing at the present. Perhaps you have started your uni degree? What are you studying? Who do you aspire to be in the future? What are your long-term goals? Answering these questions before your interview will make you super prepared. Don't just go for boring answers – remember you're selling yourself here, so think of your most impressive achievements!
Q: Why do you want to work at Buffalo Wild Wings?
A: I know you're most probably applying for this job because of money – we all gotta eat, right? That's exactly the point – we're all applying for jobs because we need money, so how does that make you different from everyone else? It doesn't.
Try not to fall into the trap of giving a generic answer. Maybe explain why are you so excited about working in this specific restaurant? Is it the connections you form with people? Are you an extrovert that gets energized by talking to people? Maybe you and your family had a long tradition of going to Buffalo Wild Wings after watching a sports game? Make it personal and your answer will stand out.
Q: What are your top 3 strengths?
A: Avoid listing skills when you get to this question. I say when you get to this question because I have not once had an interview where I didn't get asked about my strengths. Instead of listing adjectives, think of a convincing story from your past that makes you shine in a good light.
Personally, I know I am a very detail-oriented person and I have a thing for keeping things in absolute order. In my first entry-level job, I was really focused on keeping everything tidy and clean, so I often knew where things were when my managers didn't. In emergencies, this helped me greatly! Perhaps you're extremely extroverted and you enjoy talking to people. Your charm and skill have saved the day in some way. Talk about it! Let your personality lead the way.
Q: What are your top 3 weaknesses?
A: Don't just turn a strength into a weakness. Instead, think about some qualities you'd like to improve on. Maybe you're not the greatest talker but you really want to bump up your communication skills? Working at Buffalo Wild Wings can really help you do that – by being in the right environment and watching your colleagues talk to customers, you'll be quick to learn some interpersonal skills. Never be absolute in your answers – don't say things like "I'm horrible under pressure, I would just die if the place got super busy". This is a red flag – always try to twist your answer in such a way that makes you look like you can definitely improve your skills while at your new job.
Q: Why should we hire you?
A: Over the years I have found honesty to be the best policy for this question. What is a key feature that makes you stand out? Personally, I have worked in bars, gastro restaurants, and pubs but my main hobby has always been drawing. I once got asked this question by what eventually became my long-term boss. I was honest – I said, "I'm really good at illustration. I know you host plenty of events here and I'd love to contribute to making some of your posters. I think this will really give your place a unique personality". He loved that idea – and I eventually got to work on some exciting projects with him. Think of a way you can individually contribute to working at Buffalo Wild Wings – and be brave!
Q: Where do you see yourself in 5 years?
A: Another question I advise you to carefully think about before going to your interview. Even if it's not easy, mind map your future goals. Do you see yourself as someone who wants to progress in customer service? Maybe you don't know yet, but if you enjoy the job, you might consider it? Or perhaps you're only looking for a job at Buffalo Wild Wings to support yourself during your uni degree? This question is usually asked so your boss, or whoever is interviewing you, can check your ambition – if you have it, whether it's related to their business, and whether you can set realistic goals for yourself. There is rarely a wrong answer here, but try not to mutter an "I don't know" – it just makes you look unprepared.
Q: How do you handle stress and work under pressure?
A: I won't lie – working busy shifts, especially in the customer service industry can sometimes be mentally and physically draining. Over the years I have found that what truly helps is having a good team of coworkers. Working in a team really helps relieve the pressure – knowing you're not the only one going through a tough time is important and stress can often make you feel like you're the only one experiencing it. Keeping composed and positive, doing breathing exercises or five-minute meditations (there are lots on YouTube!) is another way of dealing with stress in a healthy way.
Q: When can you start?
A: Everyone's favorite question! It really makes you feel like you got the interview section right (and if you followed my advice, I'm sure you did). Now is the time to discuss your availability – do you have any upcoming engagements or appointments? Do you have uni or dance practice during specific times of the week? Make sure to mention those – your boss will need this information in order to fit you into their rota. It is quite likely whoever is hiring you will want you to join the team as soon as possible, so don't be surprised if you have to pop in for a trial shift on the next day.
What Happens After The Interview?
Congratulations! You have successfully gone through the worst part – now all you have to do is show up for a trial shift. Keep in mind those are purposely scheduled during the venue's busiest hours of the week in order to really test your abilities. Now you have to put your skills into practice and prove that what you have said in the interview is true. Get a good night's sleep (and don't go partying just yet) go to work fresh and switch on your most charming self!