It's a crazy hot August morning, you have been driving through Texas for hours now and you're desperate for a cold refreshment and some snacks. Your child in the back seat is complaining they need to go for a pee for the fifth time, while your wife is conveniently pretending to be asleep under her blackout sunglasses. Then all of a sudden, you hear the godly sounds of an angel choir and a wild Buc-ee's gas station appears!
Buc-ee's is a chain of convenience stores and gas stations in Alabama, Georgia, Texas, and Florida. Buc-ee's has the world's largest gas station. Customers enjoy the gas station meals, such as the Brisket BBQ sandwich, The Beaver chips made fresh every day, and of course, the dark chocolate caramel fudge. There are plenty of other snacks and memorabilia you can buy from Buc-ee's, such as clothes, cooling bags, and even onesies.
Buc-ee's Jobs
At the moment, you can apply for Buc-ee's careers in retail and home office, which is great! Buc-ee's jobs are usually fast-paced, customer service-oriented. Jobs at Buc-ee's require long shifts on your feet, so be prepared for those if you're planning on working with customers and not from your home.
Hiring Requirements
Like many other workplaces, the minimum hiring age at Buc-ee's is 18 years old. Make sure you have a proof of identity, a high School diploma or equivalent, as well as authorization to work in the US when you apply – you'll have to upload those on the online application form. If you happen to have any visible tattoos, body piercing, tongue posts, unnatural coloured hair, know that Buc-ee's aren't keen on those and they might ask you to remove them or hide the tattoos with makeup or clothing. I have some bad news for smokers too – tobacco products also can't be used on site.
Does Buc-ee's Offer Benefits?
Yes, Buc-ee's offers some great benefits to their employees:
3 weeks paid time off: for all staff
401 K: for all staff
Medical, Dental and Vision insurance: for management
Careers At Buc-ee's
For those who think they'll get sick of the cashier position at some point and are thinking of making progress in the company, know there is room for career growth at Buc-ee's. Here are only a few of the many examples of jobs you can apply for if you think you have the right experience:
Buc-ee's General Manager
Working as a Buc-ee's General Manager, you should be able to develop a high-performance team, reach operational goals, and deliver optimum customer satisfaction. Some responsibilities as a Buc-ee's General Manager will include working in a fast-paced, high-pressure environment, enforce company policies and procedures, hire and train new employees, manage labor and overtime, support front of house employees during busy times, ensure all staff is meeting their daily requirements and duties and other necessary job-related responsibilities.
Buc-ee's General Manager Salary: 102 371$ /year
Buc-ee's Assistant Manager
Buc-ee's Assistant General Manager has an array of responsibilities, most of which aim to assist the GM. Such responsibilities include reconciling multiple shift reports, assigning and inspecting daily duty lists, communicating with managers and team members professionally, being able to resolve customer, employee, and store needs without constant supervision, perform duties in place of GM when they are absent and more context dependent job-related functions.
Buc-ee's Assistant Manager Salary: 77 980 $ /year
Buc-ee's Cashier
The top priority for Buc-ee's Cashier is to provide fast, friendly, and accurate services for customers.
You should be a good team player if you're working as a cashier, be able to balance the cash drawer at the beginning and end of each shift, process exchanges, and shifts, train new cashiers, work with a POS terminal as well as other responsibilities required by team leaders or managers of different levels. You should also be able to lift 50 pounds on a regular basis for this position.
Buc-ee's Cashier Salary: 15$ /hour
Buc-ee's Warehouse Grocery Stocker
The Buc-ee's Warehouse Stocker Associate provides materials, supplies, and stock to ensure store functionality. Ideal candidates demonstrate they can successfully promote a clean, friendly, and organized work environment.
If you're thinking of applying for this position, make sure you are capable of lifting heavy items. Your job as a Buc-ee's warehouse grocery stocker will require you to be prompt to work every day, work weekends and during busy shifts, update labels, replenish shelves, execute inventory product rotation, as well as other essential job functions required.
Buc-ee's Warehouse Grocery Stocker Salary: 15$ /hour
Buc-ee's Application 2021
In order to apply for any available position, you need to go to the official Buc-ee's website and start a job search. Search by keyword, category, location, and other specifics you wish to include. There are no limits to how many jobs you're applying for, but you can only apply to a single position at a time.
Then you'll be asked to fill in a Buc-ee's online application and attach a resume. Log in or create a profile on their website, then fill in the Person Screening Questions and Standard Employment Application by clicking on the appropriate sections.
Do You Need A Resume For Buc-ee's?
You will need a resume for Buc-ee's. If you want to learn how to make your application stand out, check the categories below depending on the position you're applying for.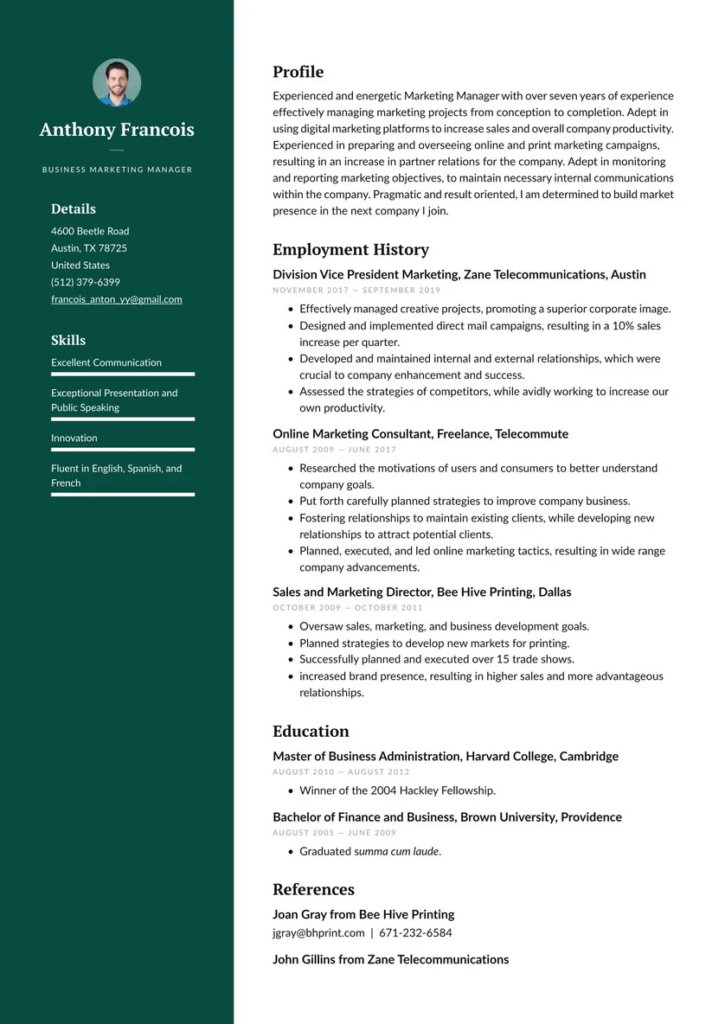 This position requires extensive previous management experience which you must incur in your resume in order to be considered for this position (a minimum of 5 years preferred). In case you have any Kronos and iCIMS knowledge, make sure to include it to make your all-around resume more impressive. If you have a bachelor's degree (relevant or not) make sure to include it.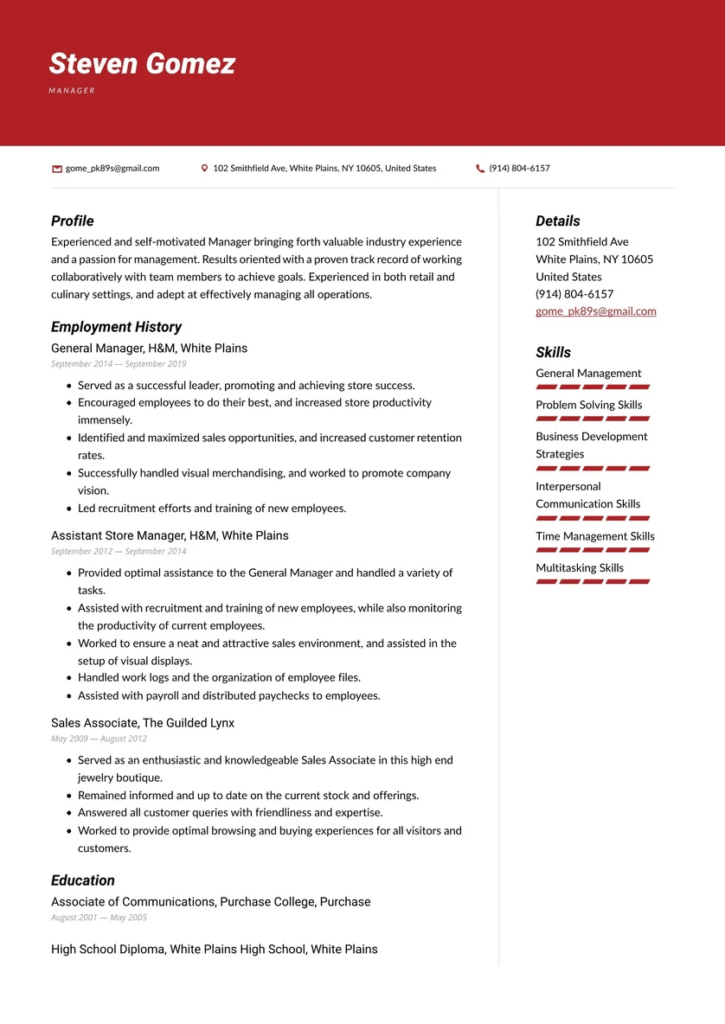 Retail or management experience is preferred for this role, so if you do have any, be sure to include it in your resume. Talking about some of your responsibilities in those roles is important. Make sure they match Buc-ee's requirements for an assistant manager position. A degree from college or university is also required to apply for this job and preferably in a job-related field.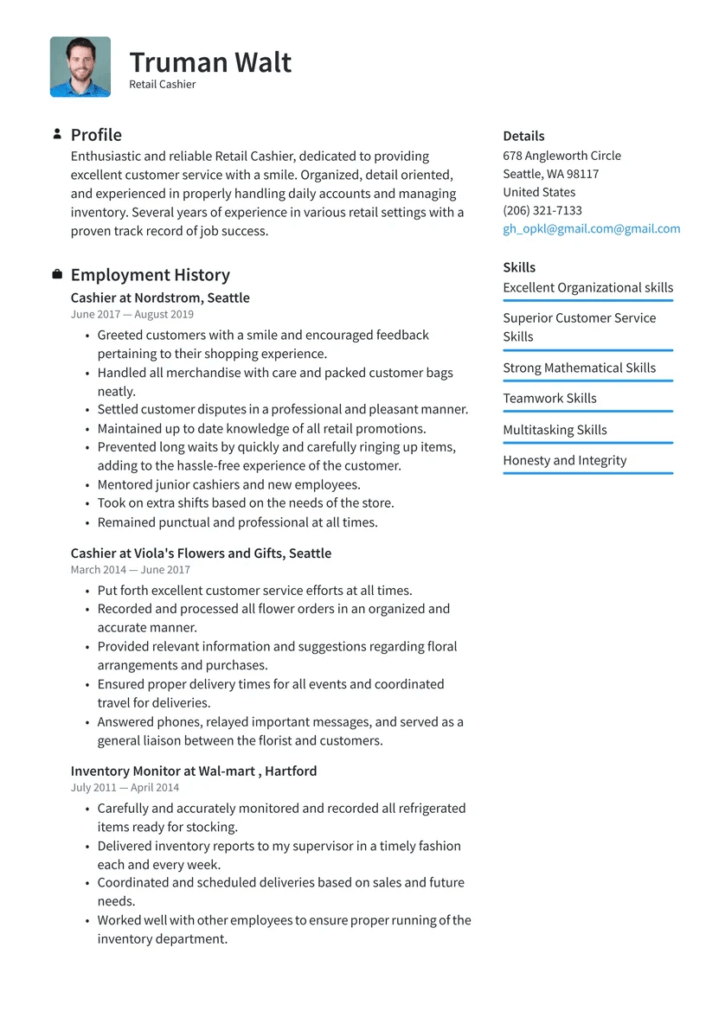 You don't necessarily need to have previous experience as a cashier, but it will greatly improve your resume to include any relevant and existing cashier experience you have. Additionally, knowledge of POS functions will bump you up too, so make sure to add that to your list as well.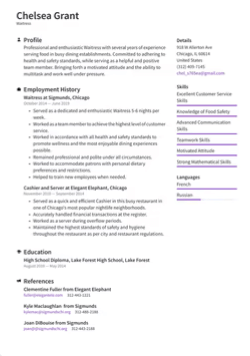 Previous warehouse experience is preferred, but not required for you to apply. Regardless, make sure to include some information matching the required skills in your job description.
Buc-ee's Interview
If you have successfully followed our advice on your job application and resume, there's a high chance you have been selected to attend an interview at Buc-ee's! Great job!
The following sections will help you prepare for your interview by giving you example questions and answers, as well as some information on interview dos and don'ts:
You have a scheduled interview – that's great news! Make sure to check if it's an online interview or a face-to-face one.
If you are about to have an online interview for a position at Buc-ee's, choose a well-lit room and make sure to tidy up before your interview. Toggle with your video settings, arrange the composition and check your microphone – everything makes a difference when you're being interviewed online
In case you have to physically attend your interview at Buc-ee's be aware of their dress code – Buc-ee's have a specific dress code that doesn't allow visible tattoos, piercings, tongue posts, unnatural colored hair, torn or faded clothing and open-toe shoes. We advise that you commit to following these rules the moment you see your interviewer – whether it's online or in person, in order to make a good impression.
If you're a smoker and you're attending the interview in person, know that Buc-ee's don't have tolerance towards the use of tobacco products on their store premises, so know that if you smell like smoke or cigarettes during your interview they might bring it up. If you want to make a good first impression, consider staying away from your cigarette pack during the day of the interview.
Don't speak over your interviewer – you're applying for a position that will require your constant interaction with others, so showing some interpersonal skills and how to be respectful is something you will be judged by during your conversation.
Never speak poorly of your former colleagues or employers – this is a huge red flag for any boss or interviewer and shows a lack of professionalism.
Sell your strengths and professional expertise – based on your previous experience follow the suggested questions and answers in the section below to really sell your strengths
Start your Buc-ee's interview with a smile and make sure to check in how the other person is doing. Always be polite and try to be as calm as possible.
Attend your Buc-ee's interview prepared – you're already halfway there if you're reading this! We have prepared some clever and knowledgeable questions to ask your interviewer at the end, as well as some fun facts about the company that you can slip into the conversation – they really make you look like you have done your homework!
Here are some example fun facts about the company that you can include on the sly during your Buc-ee's interview:
Buc-ee's was founded by Don Wasek and Arch "Beaver" Aplin. Aplin formed the name for Buc-ee's by combining his childhood nickname, the name of his labrador retriever Buck, as well as Ipana toothpaste's mascot, Bucky the beaver.
Buc-ee's are the largest stores with fuel pumps that range from 80 to 120 fueling positions for gas and diesel and some stores even offer Ethanol-Free and DEF.
Buc-ee's has won the award for "Best Bathroom" in 2012 at Buc-ee's New Braunfels, Texas, stating their toilets are "fit for a King", with 83 stalls to choose from, you can get your very own "Throne".
Now that you know some great Buc-ee's fun facts, let's take a look at a series of questions you are most likely going to be asked at your Buc-ee's interview!
Buc-ee's Interview Questions
There are some questions that just always make their way into an interview. More often than not, whether we have attended plenty of interviews or are going to one for the first time, there's one question that surprises us. We have included a series of questions and suggested advice on how to answer them, and we're sure you have been asked some of them at interviews before!
Q: Tell me about yourself.
A: This is a question every serious hiring manager should have for you – which is good! If this is your first time attending an interview and you get asked to talk about yourself uninterrupted for a bit – don't dread it.
Come up with a small pitch that you really feel will sell you as a person – a few sentences max (but try not to make it too short!). Make sure to talk about things that will make you stand out – a mix of your past and present – and how you see yourself (preferably in the company) in the future? Be bubbly, happy, and positive – if you get asked how you are, make sure to return the question. Make it a conversation, not an interrogation.
Q: Why do you want to work at Buc-ee's?
A: Don't panic – this question needs to show you have some knowledge of the company and you can relate to it. Don't try to come up with a generic answer if you can, instead, have a look at the above mentioned company facts and sneak them in casually.
Alternatively, if you can't think of any way to relate to Buc-ee's, maybe you can explain that you're looking for a reliable job to support yourself and you would be excited to start with them.
Q: What are your top 3 strengths?
A: The perfect opportunity to talk about all those amazing skills you have! But don't fall into the trap of listing skills – that's boring and nearly everyone who isn't prepared will do it out of habit. Instead, think of a charming story that exemplifies your strengths – try sneaking a few in there.
Perhaps you're really good under pressure and you have amazing people skills, so you got out of a tricky situation at some point? Go on a little memory trip – there's definitely something there and it's better to tell a story than give a generic answer.
Q: What are your top 3 weaknesses?
A: Once again, do not go for a generic answer or one of those "my weakness is secretly my strength" type answers. Showing you can accurately evaluate your own work performance is a good sign. What's even better is showing the person interviewing you that you not only acknowledge your weak points, but you're working towards making them better.
Don't say things like: "I have no weaknesses, I'm perfect " or "I hate being under pressure – if there's a stressful problem I feel like I'd rather die". In the first case it shows you clearly cannot self-evaluate, and in the second, that you're really not cut out for a job at Buc-ee's, so be careful here.
Q: Why should we hire you?
A: Now is your chance to really talk about what makes you fit for the job at Buc-ee's. Do you have a flexible schedule? Are you a people person? Have you had previous experience in the customer service industry? How does that experience make you more desirable than other candidates?
Perhaps say something like "Everyone can do the job, not everyone is prepared enough to do it well". This is a great answer for any role and especially those applying for managerial positions. You will exude confidence and show that the delivery of quality results is important to you and you're not just there waiting to clock out at the end of your shift.
Q: Where do you see yourself in 5 years?
A: Talking about your personal goals is important. If this is a job you're doing on weekends to earn some money while you're at school/ college/ university, then make sure to communicate that. However, if Buc-ee's is your path forward, now is the time to talk about your personal goals and why you'd like to work there long-term. Having a huge turnover is exhausting both for the team and the managers of any workplace, so knowing you're there to stick around is pleasant news.
Q: How do you handle stress or pressure?
A: Since Buc-ee's repeatedly states that they expect their employees to handle pressure well (especially managers) we decided to give you a hand and added this question to the list. It's normal for a good, flourishing business to have busy hours, so working under pressure is a common occurrence. Perhaps there are some meditative or breathing techniques you use? Or maybe you can also relate this question to a stressful event you handled well. Don't answer in absolutes – that's the best advice when it comes to questions like this.
Q: What should we know that's not on your resume?
A: If you get asked this question, it's a green light from your interviewer. It generally means they like you and want to learn more – so now is your time to go into some detail about who you are and your interests. Don't get sidetracked too much here – try and make the information as relatable to your job/company as possible, but don't be afraid to add some personality into it too. Perhaps there are things you couldn't fit into your resume that you can now share? Take full advantage of the question.
Q: Is there anything you'd like to ask about the role?
A: The perfect time to show exactly how prepared you are. You have done your research – you even know what questions to ask. A few things to mention though – usually we would recommend that you ask about your uniform and working hours.
However, since Buc-ee's states those on the official website's careers page, we'll give you an alternative. Your uniform would be khaki pants and a bright red shirt – so there's no need to ask about that. Asking about when you get paid – whether it's weekly or monthly also isn't an option here.
On the Buc-ee's website, you can see that every employee gets paid weekly. What you can ask instead is a very important question – "What will my first month of working at Buc-ee's look like?". This gives you plenty of room to add follow-up questions, too.
Q: When can you start?
A: If your interviewer asks you this question, it means you truly followed our steps closely and you have a solid chance of landing the job. Now is the time to discuss that – do you need to give notice to a current employer? Perhaps you need a break in between jobs – if that is so, try not to go overboard. Try to be as flexible as possible if people need you ASAP. Perhaps you want to start immediately but you have some appointments during the week – such as doctors or university. It's important to clearly state when and what they are, so your managers can start building your work schedule if they decide to take you on. Finally, always remember to wish your interviewer a nice day and to shake their hand!
What Happens After The Interview?
Wel, you pat yourself on the back, go home, buy some snacks to treat yourself with and put on your favorite comedy show. Once they call you back (which could happen in the next few days) you'll find out if you have a trial shift coming up. Try to find out who to look for when you arrive so you're not wasting any time during your trial shift. Make sure you're mentally prepared – there's a high chance that you will be asked to attend a busy shift. The best thing you can do is have a good night's sleep, don't drink too much coffee before arriving, and channel your charming self. You can do it!
What is your personal interview experience? Have you been asked difficult or even awkward questions during interviews? Share your experience, we'd love to hear what you have to say!