What started as one small town clothes store in Novi Michigan has become one of the most popular clothing brands worldwide. American Eagle Outfitters creates attractive clothes designed for youthful and energetic people who like to reflect their personal style by wearing a recognizable brand. American Eagle items are sold in over 1000 stores and shipped to 81 countries all over the world. When you step into their stores you will immediately be warmly welcomed by friendly staff, because AEO company culture nurtures hospitality and a sense of community.

For this reason, when you start working at American Eagle Outfitters, you will become a part of a close-knitted group of employers who can easily become great friends and work in a relaxed yet supportive atmosphere. This said, getting a job at American Eagle may be a perfect opportunity for high school or college students to go through the company's excellent training program and gain valuable experience in customer service and retail.
American Eagle Jobs
If you are ready to join a fast-paced working environment and learn as you go along surrounded by supportive management and fun co-workers, you will be a perfect fit for American Eagle Outfitters. Although things may often get hectic, the atmosphere there is always relaxed and easy-going and employees are friendly and team-oriented. Judging from numerous employees' reviews this is one of the major pros of working at American Eagle.

Therefore this may be an ideal first job for young people who study management or high school seniors who would like to earn some extra pocket money while developing a working ethic and skills.

On the other hand, people at American Eagle Outfitters offer amazing opportunities to those who work hard and are devoted to the brand. Hard work is well recognized and awarded so you can expect to be promoted from Brand Ambassador who earns $10.70/hour to Sales Leader paid $13.50/hour, just within months.

After a year spent at the company, employees get full-time status, gaining various benefits and yearly bonuses. Also, AEO provides an amazing environment for career building, by giving their employees an advantage when it comes to applying for open managerial positions. For all these reasons, you should definitely take a look at available positions at American Eagle Outfitters. Who knows, this might be the best decision you've ever made! After all, who doesn't want to be a part of an enthusiastic team and thrive in a supportive environment?
Hiring Requirements
You need to be at least 16 and a legal US resident to apply for a job at American Eagle Outfitters. If this is the case, you will need a letter from the school you attend as evidence. American Eagle performs background checks, so be prepared for this. Having a criminal history won't become an obstacle on your way to getting a job at American Eagle, however they still prefer people with a "clean" slate.

Candidates aiming at higher positions, such as Assistant Manager, or Store Manager should include a certificate that backs up their education level. The hiring process might involve skill tests but you don't have to worry about drug tests.

As all socially aware and responsible companies, American Eagle offers equal opportunities to all candidates regardless of their race, nationality, religion, disability, gender, or sexual orientation, promoting diversity and inclusivity as their core values.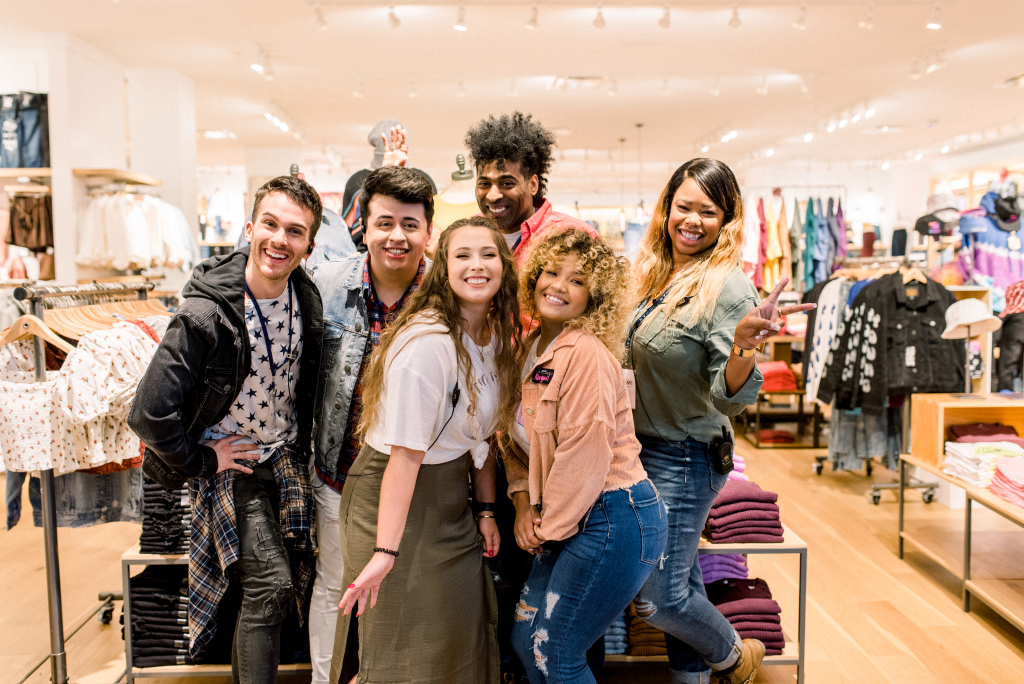 Does American Eagle Offer Benefits?
All American eagle workers are eligible for amazing discounts, ranging from 20-80% accompanied with the family 25% discount if they buy something as a gift for their loved ones. This company also offers an array of benefits to full-time employees, and we will list some of the perks American Eagle workers can expect:
Insurance: American Eagle Outfitters offers health, dental, and vision insurance to full-time workers.
Leave: Full-time workers are provided with paid vacation and paid time off.
Financial benefits: Overachievers at American Eagle Outfitters can expect hefty bonus packages accompanied by employee discounts.
Retirement: American Eagle workers are offered company-sponsored 401k retirement plans.
Other: AEO is renowned for an excellent employee mentoring program aimed at training associates and managers to provide excellent customer service and apply effective retail practices. They also have flight benefits, an on-site gym, and a cafeteria.
This more than generous benefits package is what sets apart American Eagle from the competition and may be one of the main reasons why people love working at AEO.
Careers At American Eagle
If all of this sounds appealing, and you want to become a part of the people-oriented, friendly, and supportive American Eagle Community, here is a shortlist of the most wanted positions at this company. All employees have the opportunity to learn and develop their retail skills through an outstanding mentoring program. This, accompanied by hard work and devotion to the brand, may lead to speedy advancement on the company ladder. AE management is focused on the personal development of their staff and the current employees will have an advantage over other candidates when applying for managerial positions.
American Eagle Manager
The role of American Eagle Manager demands you to be a goal-oriented team leader, always thinking about ways to maximize employees' drive and achievements. Simultaneously, you need to be people-oriented, showing support and encouraging everyone to give their best by offering continual training. Also, you have to be ready to make swift and effective decisions that will improve sales and overall store business, making sure everything aligns with the company culture and standards.
American Eagle Manager Salary: $58.395 / year
American Eagle Assistant Manager
As an American Eagle Assistant manager, you will be responsible for implementing merchandising strategies created by the store manager. You will be a passionate trainer, developing a team of excellent sellers who reach brand visual standards and set goals daily. You will have to encourage the team to perform well and make sure that every customer feels comfortable and welcome.
American Eagle Assistant Manager Salary: $37.156 / year
American Eagle Stock Associate
This role demands a person of multiple skills and the ability to think on their feet. Being an American Eagle Stock Associate, you will be responsible for keeping items moving from the stockroom to the sales floor, working on shipment processing, markdowns, replenishment, and promotion. If you are passionate about the American Eagle brand, have an eye for detail, and are ready to step up and support the sales team when needed, then the Stock Associate role is the position for you.
American Eagle Example Pay: $10.22 / hour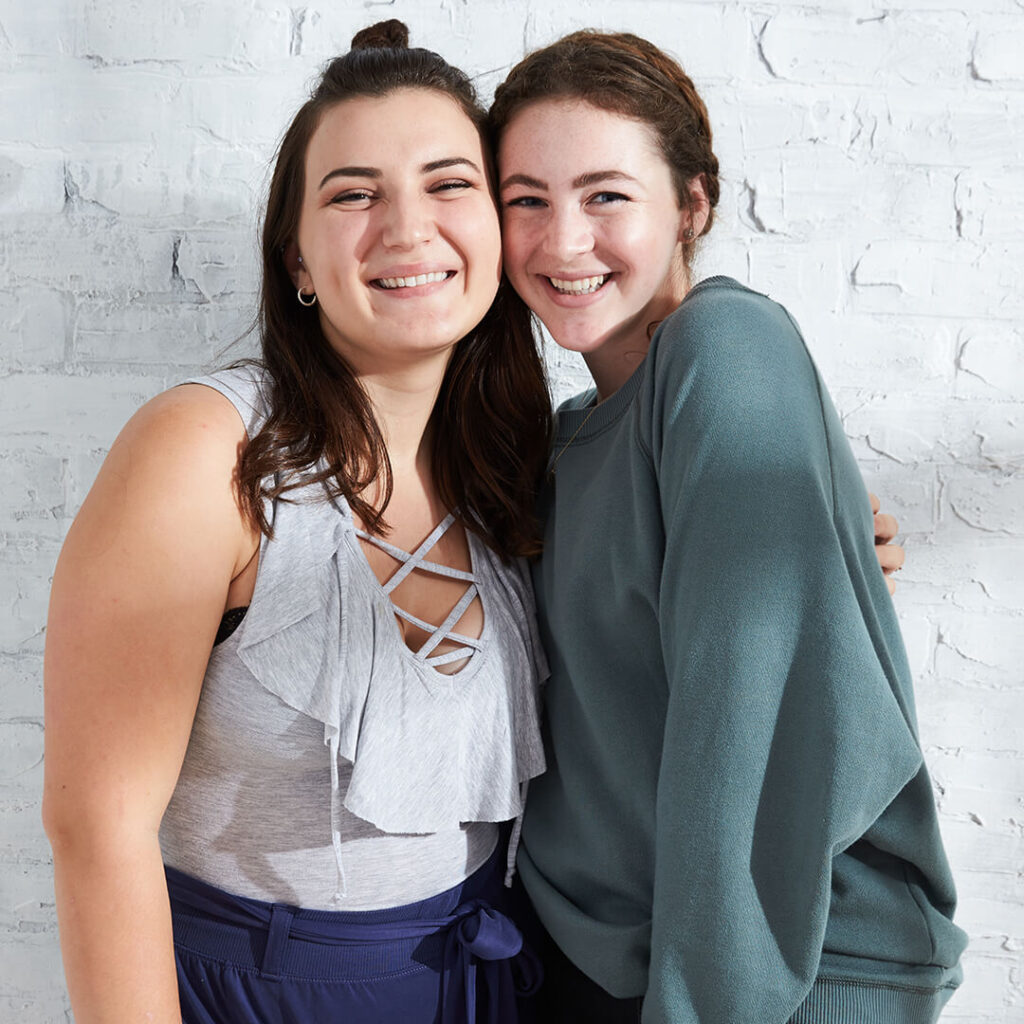 American Eagle Brand Ambassador
As an American Eagle Brand Ambassador, you will be the face of this company, and the first person the customers will meet when they step into a store. For this reason, your main job will be to make the customers feel welcome and special, and transform their shopping experience into an unforgettable adventure. You need to know and love the company's products and make sure guests fall in love with the brand too, turning them into loyal customers.
American Eagle Example Pay: $10.70 / hour
American Eagle Application 2021
There is so much more to successfully applying for a job at American Eagle than submitting an application form. If you want to ensure that you will get a job interview call, here are some tips on how to make your job application stand out.

First, make sure you learn all about American Eagle, the products, core values, and company culture, mentioning this somewhere in your application. This will show that you appreciate the company and want to be a part of its community.

Also, you can make a short video about yourself, explaining why you want to work at American Eagle, how would you fit in the working environment and the company culture, and what assets you will bring to the company.

These steps may take you far in the hiring process and help you nail the desired job at American Eagle.

Now that you have written an amazing cover letter, polished your CV, and made a short film featuring yourself, it is time to fill in the AE application form. You can always apply for one of the open positions at American Eagle by visiting the "careers" section on their website. But, you will need to sign up or log into your AE account. On the other hand, you can download a printable PDF application form, fill it in, and submit it to the nearest American Eagle office or store in person.
Do You Need A Resume For American Eagle?
Some may think that attaching a CV to a job application may be unnecessary since the employer will find all the essential information in the job application form. However, a well-polished CV can set you apart from other candidates and show the personality behind the application form. Here are some resume templates for specific positions at American Eagle that may help you get the job interview.
This is an example of a straightforward and simple resume containing all necessary sections. Use this CV template when applying for a management position at AE.
This template is for those who want to leave an impression that they are well-organized and reliable. It's clean, simple and easy to follow.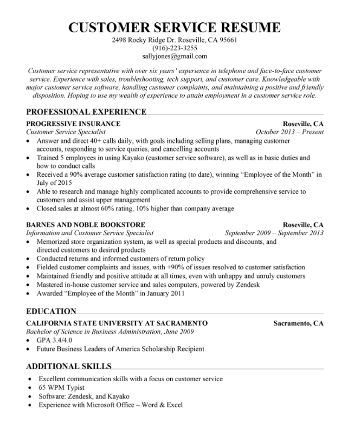 With this CV, you can list all your relevant skills and responsibilities you had on your previous jobs in detail. After all, this is exactly what interviewers are looking for.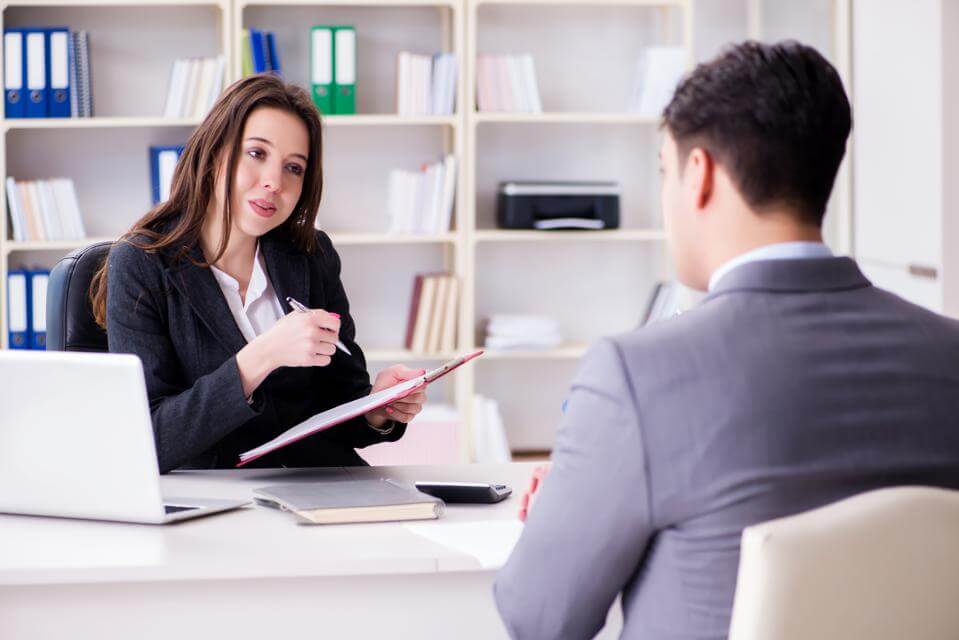 American Eagle Interview
At last, you have landed a job interview at American Eagle and the stress is building up because you want to make an amazing impression and nail the interview, but not sure how to. First, make sure to get to the interview on time and bring a copy of your resume with you. Learning about the brand and products is essential, but wearing American Eagle jeans, a top or a sweater will show true dedication to the brand. This doesn't mean you have to exaggerate and dress in AE from head to toe. Imagine that you have already got a job and dress for a day at work.

If you want to earn some extra points with the interviewer, make sure to mention the American Eagle contribution to spreading body-positive attitudes and encouraging young people to love their bodies and enjoy life. For example, you can mention that American Eagle hired "Pretty Little Liars" star Shay Mitchell for the 2012 "Live Your Life" campaign and Emma Roberts in their 2015 #AerieREAL anti-airbrush campaign.

While these fun American Eagle fun facts may get you major credits with the employer, there is still an array of interview questions you need to answer to get the job. We will offer you some tips and tricks and help you give the most effective answers to the most common American Eagle interview questions.
American Eagle Interview Questions
Q: Why do you want to work at American Eagle?
A: Try to show how much you know about the company's products and how devoted you are to the American Eagle brand. You can talk about the item you are wearing that day, for example. Also, you may mention that you would love to work in an energetic, friendly, and supportive environment.
Q: What are your top 3 strengths?
A: Make sure you emphasize the qualities related to the job you are applying for. Customer-driven, friendly, and quick-witted may make a perfect answer, since a job in retail is all about customers.
Q: What are your top 3 weaknesses?
A: Every person has weak sides. So if you say you have no weaknesses in a job interview, you may come across as arrogant and self-centred. Try to think of some job-related weaknesses instead and mention how you'll work on them. For example "I have struggled with accepting criticism, but I have worked on it, and now constructive criticism motivates me to improve my skills."
Q: Why should we hire you?
A: When answering this question, focus on your sales and customer service experience. You can say something like, "I have considerable experience in dealing with customers and making sure that all their requirements are met." If you don't have previous experience, definitely focus on the importance of customer service when answering this question.
Q: Where do you see yourself in 5 years?
A: Even though you may not be sure how to answer this question, try to adjust your answer to the American Eagle brand standards and business objectives. You can say that you would like to get to a managerial position. Don't say that you are here as a seasonal worker to earn some extra pocket money and use the on-site gym. Try not to talk about your personal life goals if they are not related to the job.
Q: What would you do if you saw a customer stealing something from the store?
A: This is a simple one. Just say that you will point the situation out to security guards.
Q: Style an outfit from the store, with a $XXX budget.
A: This is a perfect way to test your practicality and fashion sense. It is the opportunity to show how much you know about the brand. Look for basics like jeans and a t-shirt and then add accessories in matching color.
Q: Tell us about a time you had to deal with a difficult customer.
A: It is essential to focus on meeting all customer's requirements and needs. This said you may say that you would go above and beyond to achieve this. You should listen carefully to the customer to get to the core of the problem and try to think of an effective solution on the spot.
Q: If you were hired today, what would you accomplish first?
A: Do your best to excel at training and show that you are a hard-working and dedicated employee.
Q: Tell us about a time when you experienced excellent customer service.
A: Talk about the experience that made you feel welcome and comfortable.
Q: When you suffer a setback, how does that emotionally affect you and your work?
A: Try to look at all sides of the problem and to focus on lessons you have drawn from difficulties that will help you overcome them and grow personally.
Q: What's your availability?
A: The more flexible you are, the better. However, make your schedule in advance to know exactly when you will be available for work.
What Happens After The Interview?
People who have gone through this process and got a job at American Eagle Outfittersdescribe it as fast and pleasant. Interviewers will do their best to make you feel relaxed and comfortable.
Make sure to prepare all required documents, file the job application, and impress with your answers in a job interview.
If you have additional questions or comments on this topic, feel free to let us know!
Good luck with your job search!