Greetings fellow movie enthusiasts! If you've landed on this page, chances are you love the smell of popcorn, you don't watch movies just to kill time, and you're looking for a good job at a well-established company. I bet the minute you thought of all that, the voices in your head jumped in and said "AMC Theatres…"
The fact that you immediately associate the words "movies," "cinema," and "a good job at a reputable theatre company with AMC Theatres" is no surprise. AMC Theatres is the largest movie exhibition company in the U.S., operating approximately 660 theaters with 8,200 screens serving over 260 million guests.
Founded nearly 100 years ago, AMC Theatres has established a solid reputation as an industry innovator, offering spectacular, guest-pleasing experiences that go way beyond imagination. From the first ever multiplex in the 1960s, to bringing VR to its movie theaters a couple of years ago, AMC is all about guest engagement and bringing it to the next level. Not to mention their delicious popcorn which to us, movie lovers, is definitely a big deal!
AMC Theatres Jobs
If you're a movie person, AMC Theatres will welcome you with open arms. On top of it all, you will get to watch movies for free and enjoy tons of food discounts.
AMC is also the perfect employer for young people who are just starting in the working world. Plenty of great entry-level opportunities are available for individuals who are interested in gaining experience in both the movie theater and restaurant industries. Entry-level jobs at AMC Theatres include ticket sales, concessions, ushering, film projection, and more. Individuals with leadership experience, on the other hand, can apply for lucrative career opportunities in management. We'll get into detail later.
What you have to remember is that no matter the position, associates can enjoy a fun work environment with great job perks. At least that's what AMC promises!
Hiring Requirements
Let's get to the point. How old do you have to be to work at AMC Movie Theater? You have to meet the minimum age requirement of 16 years old in order to staff most entry-level positions. This is great news for high school students who are looking for a summer job gig.
Online applicants are also required to complete a third-part personality assessment. The first part consists of 70 statements with different levels of agreements for candidates to pick from. The next section features personality questions, covering high school grades, degrees, favorite subjects, etc. The final section of the assessment poses scenarios and lists of actions to take in response. Candidates should pick the best and worst response in each scenario. Note that the assessment should be completed in a timely manner and should reflect the candidate's personality type before even thinking about moving forward with the application and possible interview.
Does AMC Theatres Offer Benefits?
Oh yes they do! But before moving on to the details, I should specify that you won't get all-you-can-eat popcorn. So, move along if popcorn is all you came in for! If, however, you are serious about applying for AMC, here's what you can get:
Free movies: You can bring a guest and watch any movie, free of charge, at any of the 600+ AMC theatres nationwide.
Scholarships: AMC associates and their family members can apply for annually awarded scholarships.
50% off Drinks & Eats: Members can use their AMC Stubs Cast for half off eats and drinks.
Flexible Schedules: If you're in school, AMC will work with you to build a schedule that's beneficial for you.
401(k): You are given options to help you save money for retirement.
Career Advancement: At AMC, employees can take advantage of opportunities for career advancement.
Performance-based bonuses: If you're doing a good job, that won't go unnoticed.
Medical and dental benefits: This benefit is offered to Management and other upper-level positions only.
Paid time Off: Similar to the above-mentioned benefit, you can get paid time off if you work in a management position.
Careers At AMC Theatres
You can imagine how many diverse talents AMC needs in order to operate expansive multi-screen theaters and large concessions areas. Yes, they do need a lot.
A variety of roles exist at AMC movie theaters. Entry level employees, however, fall under the broad label of theater crew members which means they may have to rotate between roles. So, if you become a crew member at AMC, get ready to switch between working in ticket booths selling movie tickets and gift cards and popping popcorn (that's the most important job if you ask me) and preparing food.
Managers, Coordinators, HR specialists, and Programming Directors are just a few of the senior-level positions which require previous leadership experience. The good thing is that if you work hard and are really serious about making a career in the theater industry, you can go from popping popcorn to creating movie schedules or presenting budget reports in corporate meetings (which, by the way, doesn't sound as cool as popping popcorn).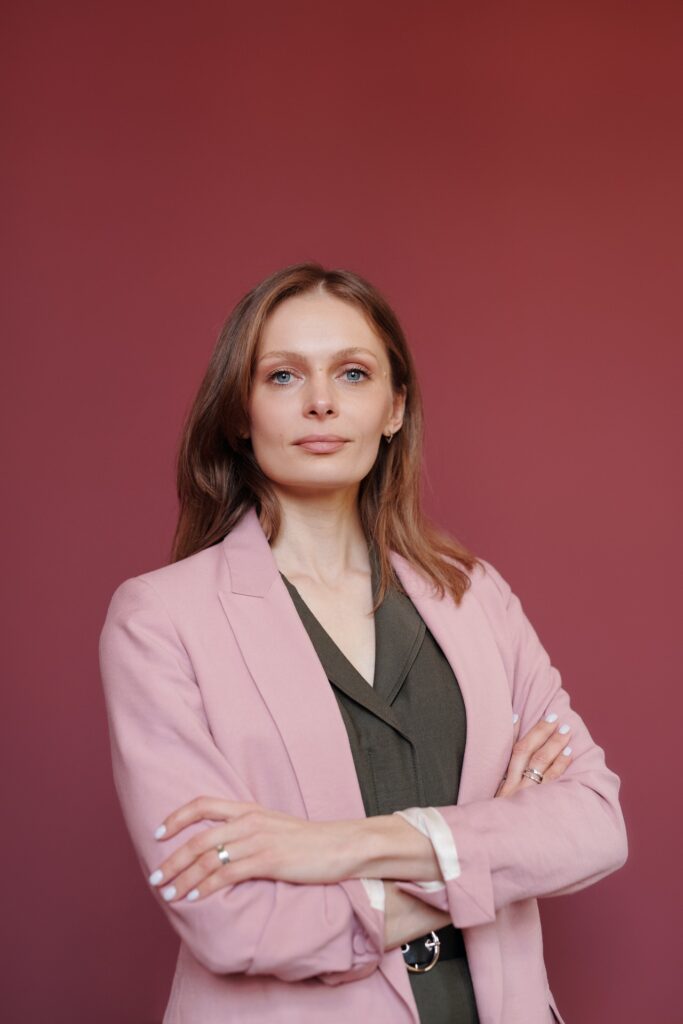 AMC Theatres General Manager
AMC Theatres General Manager is responsible for overseeing all theatre departmental functions. Most importantly, they have to provide leadership and guidance to associates to achieve optimum performance. A General Manager at AMC Theatres should also build relationships and partner with supervisors, peers, subordinates, guests, and corporate partners. It sounds pretty serious and you should definitely have solid leadership skills and experience for that one.
General Manager Salary: $53,788 $ /year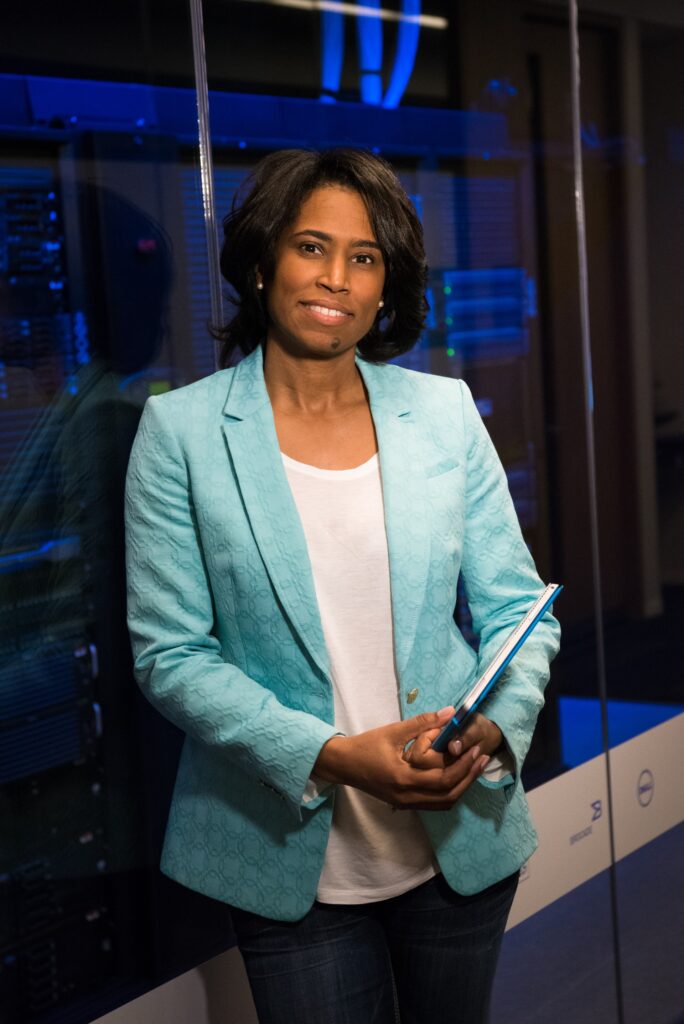 AMC Theatres Director, Programming Promotions
The AMC Theatres Director, Programming Promotions plays a crucial role in the development and execution of studio film productions at AMC. The main responsibilities for this position include leading film promotional discussions with studio partners, collaborating with the internal Marketing team, and ensuring proper campaign implementation.
Director, Programming Promotions Salary: $54,310 $ /year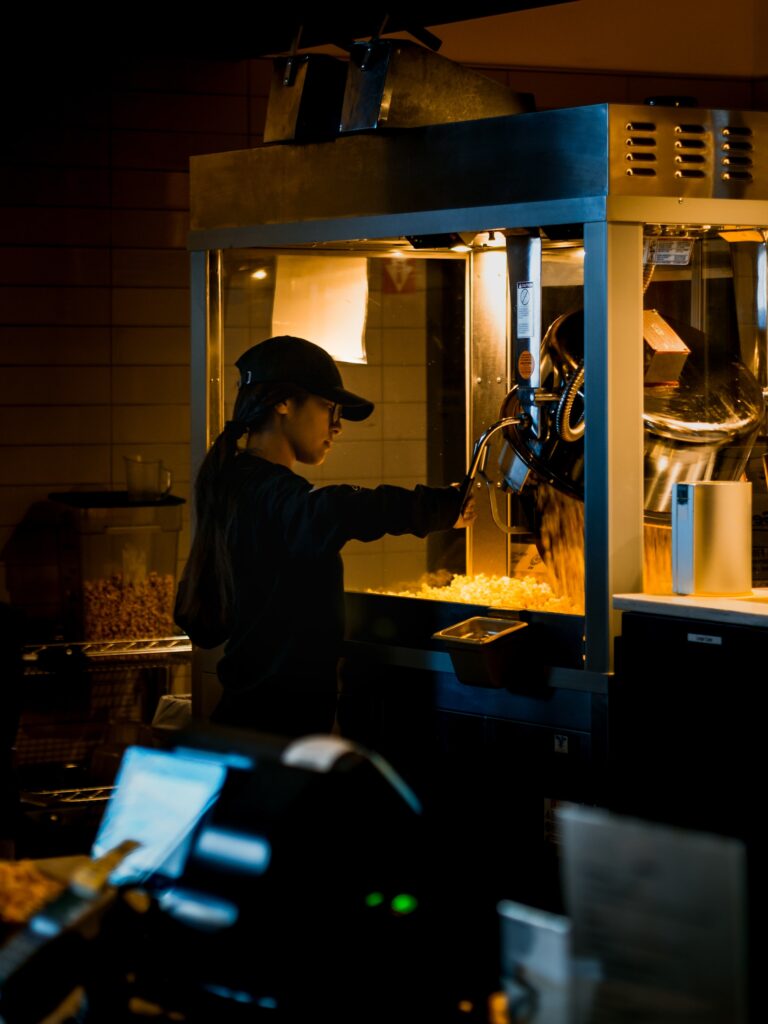 AMC Theatres Crew Member
AMC Theatres Crew Member, as mentioned before, is responsible for selling tickets, ticket-tearing, dispensing drinks and preparing food, cleaning counters and auditoriums, and various other maintenance and restocking duties. These guys run the place, basically.
Crew Member Salary: $30,000 $ /year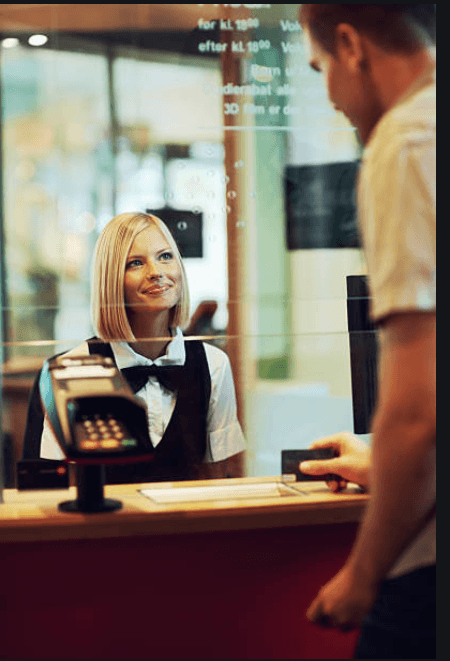 AMC Theatres Receptionist
The AMC Theatres Receptionist is the face of AMC which requires them to provide the best first impression to customers or any visitor. The role involves sustaining a pleasant and welcoming business reception to all TSC and theatre associates and providing administrative support to the Office Services Department.
Receptionist Salary: $30,000 $ /year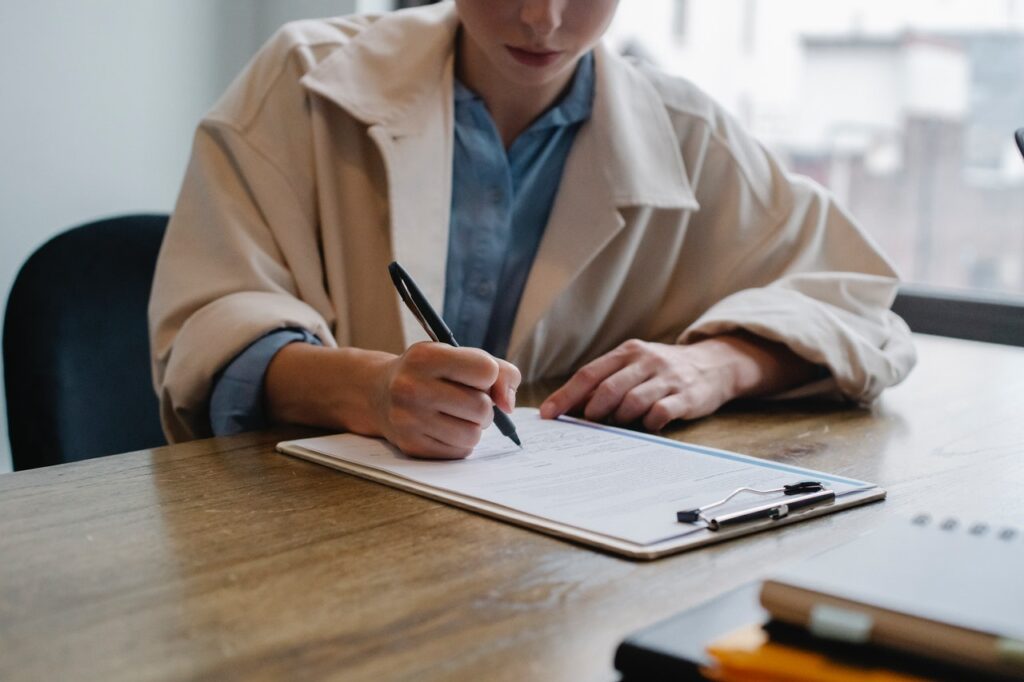 AMC Theatres Application 2021
There are two ways to apply for a job at AMC Theatres:

1. Online application through the AMC Theatres Career Page.

There, you can select the type of job you want to apply for (management, film crew, etc.), click the "Apply to Job" button and sign in or create a new account. After that you just have to provide the required information, review the application, and submit it. It's a pretty straightforward process that shouldn't cause you any problems. As long as you don't forget to complete your profile with the right contact information and, of course, your education history and work experience, you are good to go.
2. Download an AMC Theatres application form, fill it out, and bring it in person
Again, nothing major here. Enter your personal details on page one and employment/education history details on page two. One signature and voilà – you're ready! Visit an AMC theatre location near you and drop it off.
Personally, I'd recommend going for an online application because it allows candidates to review their job application status. Seeing that progress bar moving is a delightful feeling! One last suggestion – don't be afraid to pick up the phone and call! Yeah I know these days people don't do that and I know the mere thought of using your phone for something other than texting terrifies you but make that call! The hiring managers might always say that they are "too busy" but the truth is they love persistence and politely inquiring about your application status tells a lot about your determination and passion.
Do You Need A Resume For AMC Theatres?
No you don't. But I'm not gonna leave you at that, though.
Picture this – you are invited to an interview with an AMC Theatres hiring manager. You go in. They have your online application open on their tablet, start scrolling, and then BAM! The tablet crashes. The interview can't continue because of "technical difficulties" and you can't save the day because you just don't have your printed resume with you. It all sounds quite annoying, right? That's why, believe me, always bring a printed resume with you! I will say it louder for the people in the back – always bring a printed resume with you!
Here are two examples of great resumes you can use: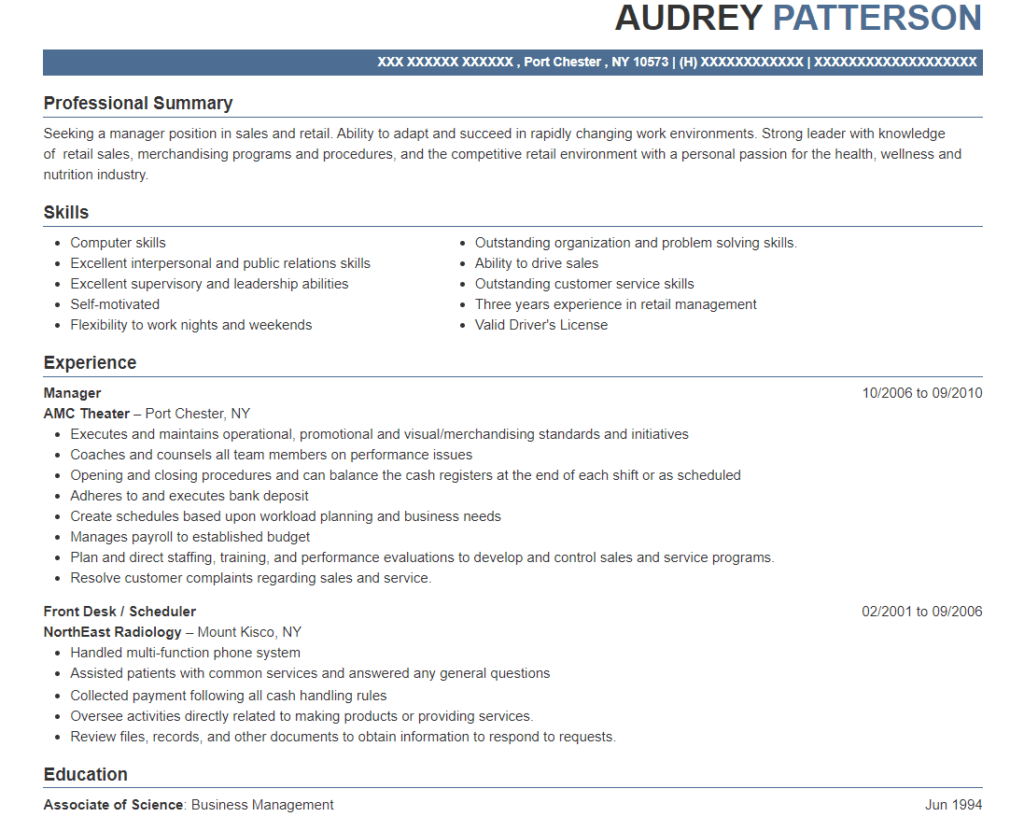 You know the drill – highlight previous leadership experiences and put emphasis on your responsibilities. You have a perfectly-formatted resume template with lots of bullet points at your disposal – use them!
This is a pretty clean, straightforward, and easy to follow resume for entry-level positions at AMC Theatres. You have sections for community service and education which you should focus on if you don't have a lot of professional experience.
AMC Theatres Interview
We got to my favorite part – the job interview! No, not really.
First thing's first – did you prepare a printed resume? If not, go find a printer and get it ready. Now that we got that out of the way, let's get even more serious.
AMC Theatres is a busy company serving thousands of customers per day. Don't whine if the hiring process takes longer than a couple of days. Keep yourself busy with other things while you wait. Like, for example, do some research. Find some intriguing facts about the company you can mention during your interview. Throwing in a fun company fact will help you stand out from the crowd and demonstrate your passion for the company.
Use These AMC Theatres Facts To Help You Land The Job:
AMC MacGuffinsTM bars serve beer, wine and cocktails to adult guests in 288 locations.
Throughout the years AMC Theatres used different company slogans:

"There Is A Difference" (1986-2002)
"Experience The Difference" (2002-2011)
"Where Movies Live" (2010-2012)
"AMC Amazing" (2012-present)

The company was founded in 1920 by Maurice, Edward, and Barney Dubinsky who were travelling artists, performing melodramas and tent shows.
AMC offers on-demand rentals and purchases of digital film releases under the banner AMC Theatres On Demand.
In 1981, AMC patented cup holder armrests.
In 1995, AMC introduced the "Love Seat" which has no barrier between two seats.

So far so good. Now back to answering the question of how to get a job at AMC Theatres. In the following section I will give you example interview questions and directions on how to best answer them. Follow my words of wisdom and there's no way you won't get the job!
AMC Theatres Interview Questions
Q: Why do you want to work at AMC Theatres?
A: The best advice I can give you here is to be honest. If you love movies and see yourself building a career in the theatre industry, say it. You can also share a sweet childhood story related to AMC. I bet your grandparents also took you to the movie theatre at least once per month and it was the happiest of times!
Q: What are your top 3 strengths?
A: The answer to this question depends on the position you are applying for. If you're applying for a crew member position, say that you have people skills, love preparing food, and don't get easily distracted, for example. Just promise me you won't be one of those people that say things like "I'm a hard worker and I have people skills." That literally means nothing.
Q: What are your top 3 weaknesses?
A: By now, you should know that there's no escaping this question. Again, try to provide a realistic picture of yourself. What is it that you want to improve about yourself? Maybe you need to work on your listening skills? Maybe you get a bit stressed out when things go wrong? Maybe you lack confidence or you can't manage to achieve a work-life balance? Let the interviewer know that you are working on your weaknesses and notify of any progress you have made. We all fall short in places, but it's how we fill those gaps that show our character.
Q: Why should we hire you?
A: Prepare a mindblowing combination of your skills and exceptional qualities you believe will make you stand out from the crowd. Tell them how you believe you are a great fit for the company. While you're at it, throw in a few company details that you found interesting and appealing to you. Showcase your support for what they do and how you want to be a part of it.
Q: Where do you see yourself in 5 years?
A: This is a tricky question for those of you who don't really see themselves as AMC Theatre employees in the future. Still, try to be honest, especially if this is a job you'll take while you finish university. There's nothing wrong with working somewhere temporarily in order to gain important life skills. AMC might not be part of your life plan but make sure you assure them that as long as you're part of their team, you'll be the best worker!
Q: What's your availability?
A: This is a simple question looking for a simple and honest answer. If you're a high school or college student, let them know about your schedule and when would be the best time for you to work. Are you free on weekends? If so, don't forget to mention that.
Q: What would you add to the team?
A: This is, yet again, a question related to your personal and professional strengths. Now is the time to let everyone know how awesome you are! Don't be shy! Look at yourself in the mirror. What do you see? Because what I see is a honest, hardworking, dependable, and kind young person ready to take over the world.
Don't be afraid to be confident!
Q: Tell me about a time you walked into a place that was dirty. What was your response/reaction to it?
A: There's a reason why the hiring managers of AMC Theatres will ask you this question. You have to understand that their number one priority is to offer exceptional customer service which combines incredible audio and visual experience, comfortable seats, delicious meals, polite staff, and clean auditoriums, restrooms, hallways, and lobbies.
By asking this question, they want to see if you'd do something if you spot a dirty area at the theatre. Tell them that you hate it, it leaves a bad impression on guests, and you will immediately take care of it or notify the janitor.
Q: Pitch the AMC Stubs Insider to me.
A: "I'm going to make him an offer he can't refuse!" – That would be my answer, hoping that they'd get it. I mean they should, right?

AMC Stubs is a reward system for movie fans, allowing them to see up to 3 movies every week with free online reservations and other benefits. There are a few membership levels and you can read all about it on AMC Theatre's official website. The hiring managers want to know if you did your research and are aware of their promotions and membership offers. If you're not good at pitching, make sure you at least tell them what AMC Stubs offers to customers. Maybe your lack of pitching skills is that weakness you have to work on!
What Happens After The Interview?
You go home, take an anti-stress nap, and wait for them to call you. It may take a couple of days or even weeks, depending on the location and urgency of hiring new people.
If you went for an online application, frequently check your application status in the upcoming days. Please don't refresh the page every 2 seconds and don't spend the next week glued to your phone or computer. Remember – whatever the outcome, you can always try again next time. Good luck!
Have you worked for AMC Theatres before or applied for a position? How was it? Tell us all about it!