The first step to getting a job in your early teens is to take the initiative. Congratulations! You've taken your first step. Having ambition is probably one of the most important qualities anyone can have, and that's very admirable.
Maybe you want some extra money to help out your parents, maybe you want to buy the new Assassin's Creed game, maybe you want to buy your sister a superb birthday present, or maybe you just want to save money. Or maybe you're a parent looking to see the available options for your child.
The first job hunt should, ideally, be done together, and this article aims to help you both get the information you need to move in the right direction.
Teenage Working Requirements
Most states in the US don't legally let you work until you're 14. That doesn't mean there aren't ways to make money as a 13-year-old. Things like dog walking, a paper route, or babysitting are all on the table. They are what I like to call "Origin Jobs" (it sounds way more exciting than saying 'non-traditional'). And with the advent of the internet, these "Origin Jobs" can now include anything from blogging to filling out surveys – and even playing video games if you build a great YouTube channel.
However, you should discuss all the ideas you have with your parents. And be especially careful with any money-making schemes you find online.
At 14, things become a bit clearer what the working requirements are; under the Fair Labor Standards Act (FLSA), the following regulations are in place:
3 hours on a school day;
18 hours in a school week;
8 hours on a non-school day;
40 hours in a non-school week; and
between 7 a.m. and 7 p.m., except from June 1 through Labor Day, when nighttime work hours are extended to 9 p.m.
At 14, you should expect to be paid the national minimum wage of $7.45; however, some employers will pay a minimum of $4.45 for the first consecutive 90 days of employment.
Please be sure to check the laws of your state, as child labor laws can vary.
How To Make Money As A 13-year-old
Below, you'll find a number of ways to make money as a 13-year-old. Many won't make you serious cash, nor will you earn money fast (there is a chance you could, of course). But what these will do is give you experience and the opportunity to see what you like to do and make your own money, which can be a decent amount if you play your cards right.
Then, by the time you leave school, you will have a considerable headstart over other kids your age who chose only to sit home and play games (without making money online with it).
YouTube
Being a YouTuber was my dream, so I will be 100% honest with you. YouTube is not an easy job to have – you need an original idea and consistent content. Some may argue that it is not the best job for young kids and that a real-life job like a pet sitter is safer.
So, be transparent with your parents and make sure you do this sensibly and safely if you decide to try and make money online.
"Dream" is an excellent example of how to become YouTube famous. He played Minecraft, but he did it in an original way that no one else had before. What is your favorite YouTuber, and what would you do to improve their videos? Now that you have taken your first step, you have to try out different video ideas and see what works best for you and your audience.
But the most important advice I can give you is just to be yourself. People are attracted to genuine personalities.
Car Washing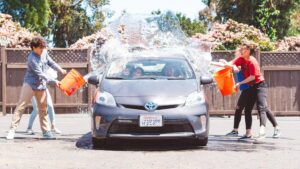 A car washing job is a classic and pretty easy to get started. You'll be surprised how many people would be willing to give you good money for washing their car. You could even get yourself a portable handheld vacuum and show you mean business.
You could start with your parents' car, and then your local neighborhood. Be sure to do a good job, and you may get return customers who may earn you some big money in time.
Social Media Influencer
You probably already know this, but growing a following takes time, and success is not guaranteed, so you'll need to get off to a strong start. This one guy called Jacob Sartorius was the same age as you, and he managed to grow a massive fanbase on TikTok before TikTok was TikTok.
This was back in 2016, which in Internet time is ancient history, basically.
TikTok and Instagram are arguably the leading platforms to grow, but you should be careful if you want to go pro. Choosing one platform and finding a balance between quality and quantity is not an easy task. True, you can do them simultaneously, but I would say to focus on a single one when starting.
Pick the one you spend the most time on. If that is Instagram, then interesting and quality photos should be your priority, as well as hashtags that fit naturally.
On the other hand, if TikTok fame is what you want, hopping on trends is the way to go. That's just the way their algorithm works. Either way, there are a ton of tips and tricks out there that will help you on your journey, so make sure you spend a significant amount of time researching the best tools and practices for the social media platform you chose for your influencer career.
Blogging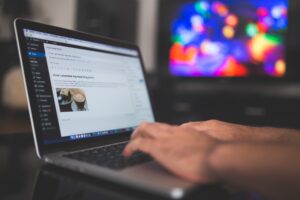 If you want to start your own blog, you will need to prepare.
Personally, it took me a long time to discover that I enjoyed writing, but it's not a job you can do if you don't like it. The best advice I can give you is to find a topic you are passionate about – something you really know and something that resides in your soul. Reviewing games or talking about school experiences are two great topics on which you could base your blog.
It's also an excellent way to unwind and express all those thoughts and feelings you can't seem to find a person to talk about with.
That's what this old guy is doing, and that's what he wished he was doing before he grew a beard. But, generally, how blogging works is the more readership you get, the more money you earn. The money starts flowing once you hit 10,000 pageviews a month. Then you will be making around 10 to 25 dollars a month which is enough to cover the cost of running a blog.
Paid Surveys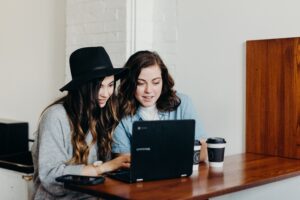 Online surveys are a simple yet effective method of making extra cash if you find yourself with some free time. All you have to do is make a profile on a survey site and answer some questions – even from your phone. You will spend a lot of time tapping on the screen, so better put on some music.
You will earn 1-2 dollars an hour, which is no way to make a living, but it works if you need an easy way to make money.
You will need your parents' help for the sign-up process and maybe a PayPal account. But once you're set up, you can click away as much as you like.
Freelance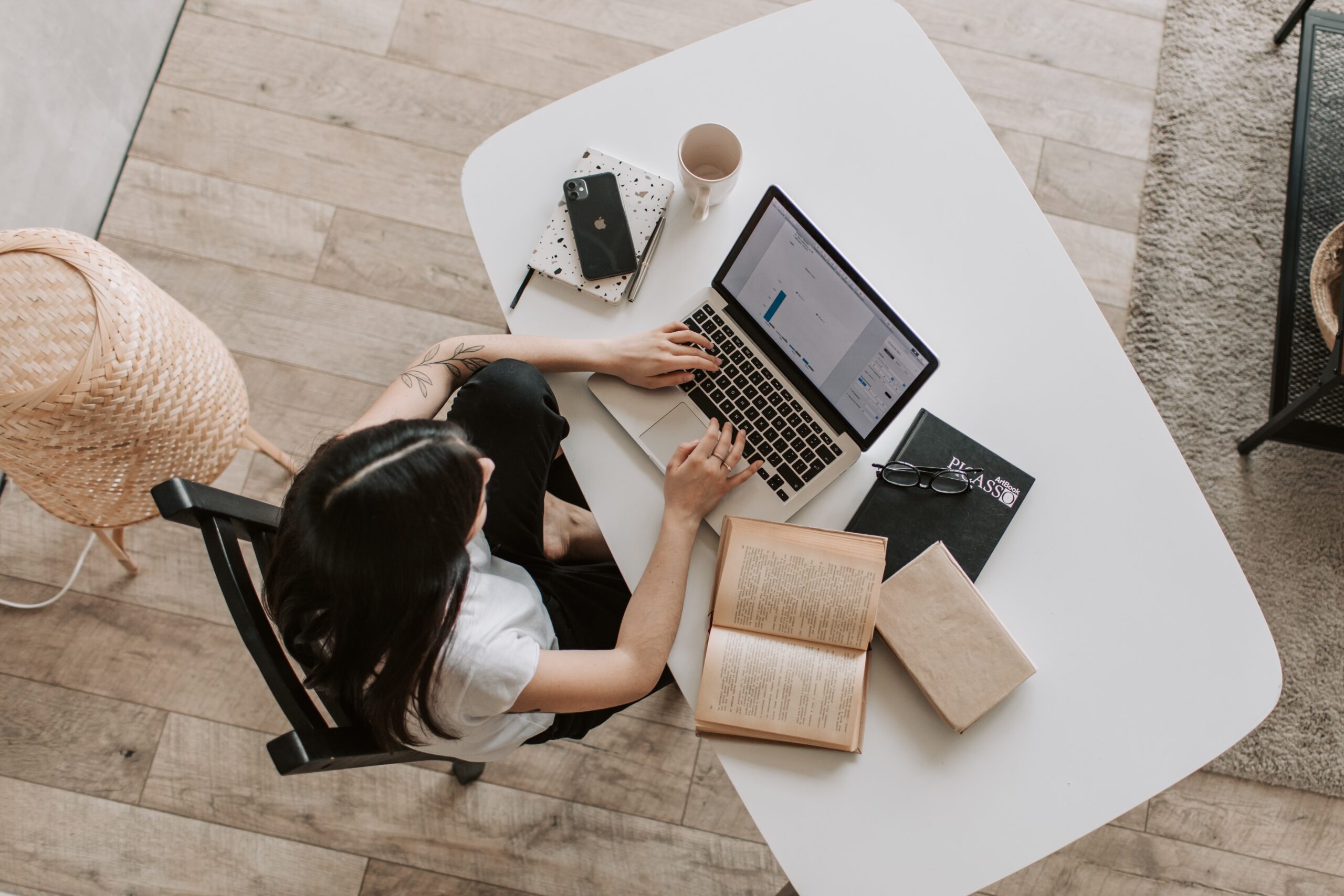 Do you have a hobby you are invested in? Do you wish you could use it to make some cash?
Well, you are in luck. There are many ways you can become a freelancer, most commonly through sites like Upwork or the appropriately named Freelancer.com. Upload examples of your work, find a project you like, and click the "apply" button.
If the client wants what you have to offer, they will potentially hire you and pay what you agreed.
One thing to keep in mind is the competition. You will need to be constantly searching and applying for new projects. Be prepared to be overlooked, especially when starting. T
he good news is that it takes only one good project to launch you to the moon. One successful project and a satisfied employer are all it takes to attract more work gigs your way. So whether you like to make music or draw, freelancing can help you earn some extra cash and help you develop your profitable skills.
Sell Stuff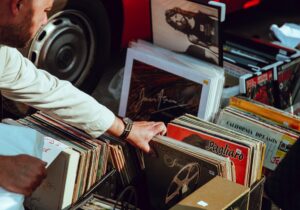 While not exactly a job, it is a way to make money. Obviously, you can't go selling your family member's jewelry. But you can do the legwork to sell the things that people just can't be bothered to or don't think it's worth it—old books, games, trinkets, electronics. The list is endless.
Get in touch with your local market (with your parents' help), and you'll be surprised what people find valuable. One person's trash is another's treasure. You could offer to clear out your grandparent's loft (and maybe earn a couple of bucks doing that) or, if you're friendly with them, ask your neighbors. Many people will just be glad to declutter.
You'll need to be good with words, but learning the "gift of the gab" will be a great skill to have under your belt no matter what you decide to do in the future. Be careful, though; take a responsible adult with you if you speak to anyone new.
Affiliate Marketing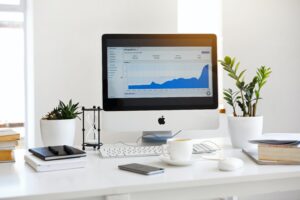 This job is an interesting one. The way it works is that you get a link from Amazon (or somewhere else like ShareASale), and whenever someone clicks on it and buys something from your link, you get a percentage of the profit.
When I was in high school, there was a guy I knew that started affiliate marketing. He used Facebook ads to get people to click, and for the most part, it made him a few extra bucks. But there are other ways to do it.
For example, you can put the links in your YouTube video description. That's what prominent YouTubers do, and if a video goes viral, you will get a sudden influx of money.
Lemonade Stand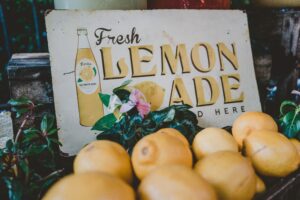 A lemonade stand is a classic business for a reason, and you do learn a lot from it. Selling lemonade gives you the first taste of entrepreneurship but also your first taste in dealing with customers. In a few years, when you are 16 and possibly applying for other jobs, you will have an advantage because technically, you already have experience dealing with customers and cash.
Maybe you can get the other neighborhood kids involved and get some managerial experience as well.
Dog Walking Services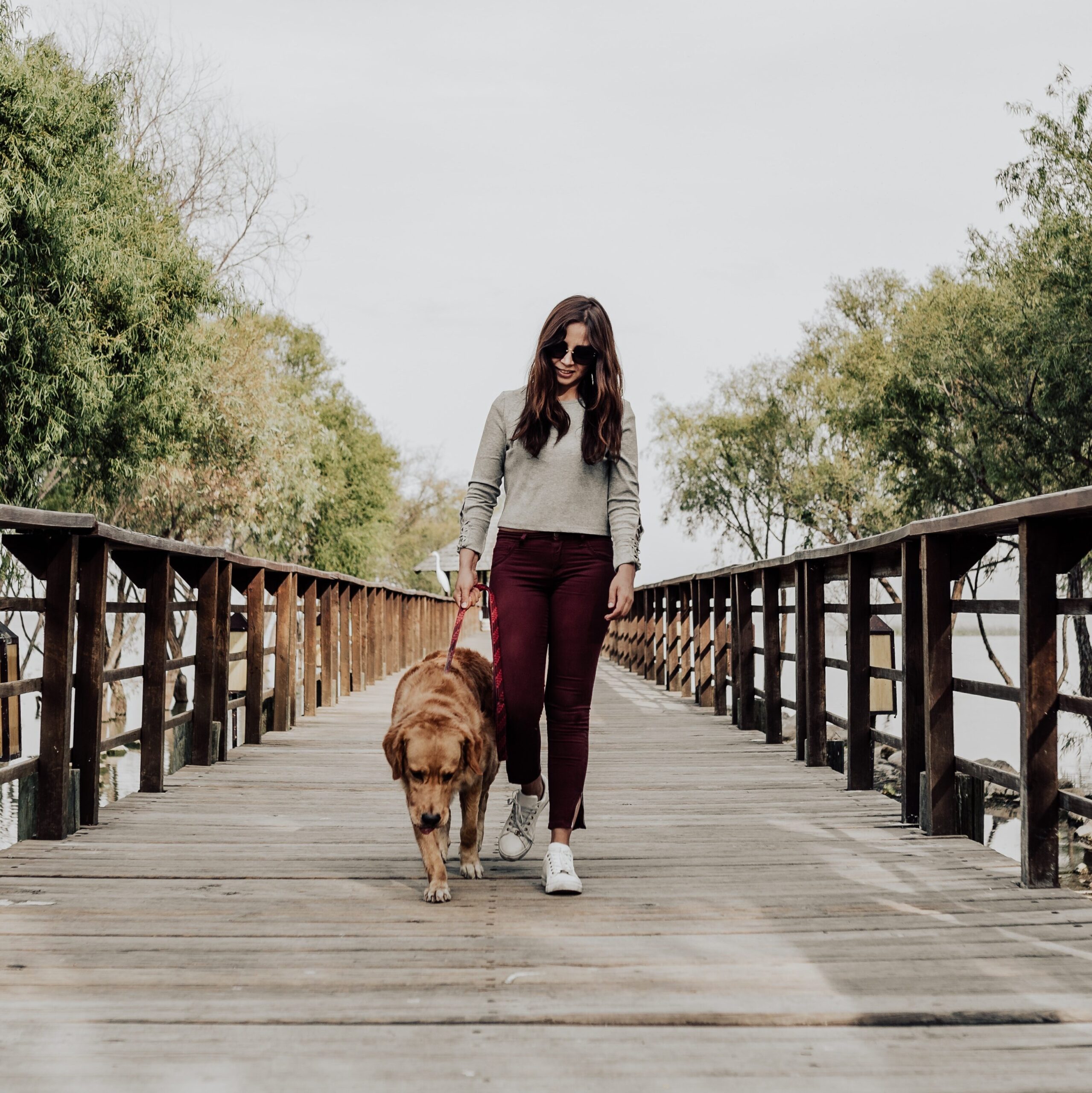 An excellent way to earn cash if you live in a neighborhood with a lot of dog owners. Not everyone wants to run an online business, right? Some of us just want to go outside and spend time with some four-legged friends.
If you have a dog, you should be well equipped to handle walking a neighbor's dog.
Unless you have a load of dogs yourself, I'd recommend starting with one and working your way up. You will be the leader of the pack after all, and there could be a learning curve. Plus, for many, their dogs are as loved as their children, so you must show responsibility and care (and take doggy bags, of course).
Odd Jobs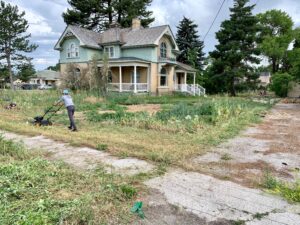 If you're resourceful, you could essentially make all your money doing different things. One day you could be house-sitting for your Aunt; the next, you could be collecting golf balls at your local course. One week you could write some articles for your friend's blog in-between mowing the lawn for your family members.
There are plenty of money-making methods that just require a one-time job. You have to be charismatic and willing to do many small tasks people don't want to do, but the benefits you get from that are immense.
Not only do you network within your community, you learn how to be resourceful, how to communicate, and the value of hard work.
Places That Hire 14 Year Olds
Provided you live in a state that allows 14-year-olds to work (not all of them do), these should be a good place to start. And in some states, they do allow you to be hired as young as 13 – but that's a rare exception. Remember that if you're 14 and looking for a job, most places will only hire you during the summer due to labor laws or ease of planning a schedule.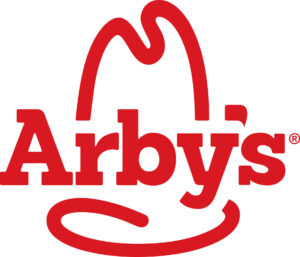 You know their roast beef sandwiches are amazing, but did you know that many Arby's will hire 14-year-olds for cashier, food prep, and cleaning positions.
Not all branches, though, so you will have to double-check with your closest restaurant. It's worth a go, though, because they treat their young people well and offer plenty of growth opportunities.
I know the smell of popcorn would get me out of bed in the morning. If you feel the same, you'll be glad to know that many AMC Theatres will hire 14-year-olds.
It'll be mainly for ticket collectors and screen cleaners, but I can highly recommend it, having worked at a cinema. The only downside is accidentally watching spoilers of films you haven't seen yet.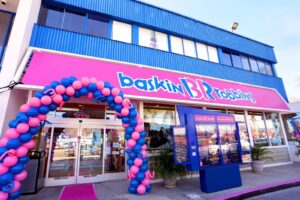 If you love ice cream, then this job would be a dream. You will spend your time scooping it all day, so what's not to like about it? You will get a community of sweet lovers, decent pay, and flexible hours. Plus, out of all the ice cream places, Baskin Robbins is the best. I'm sorry, Dairy Queen fans, that's just my opinion.
You won't have to search far to find someone whose first job was at Burger King, like Queen Latifa (maybe that's where she got her name?). They are renowned for helping young people find their way into the job market. So, why not be one of them?
Although not all Burger Kings will hire 14-year-olds, many do. So, check with your local restaurant, and maybe you'll be the next success that started at BK.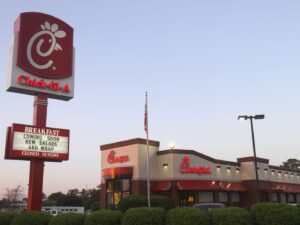 Who doesn't like chicken? Speaking of chicken, Chick-Fil-A will allow you to start working at 14. It's a pretty sweet job (not literally). You get flexible hours, decent pay, and it's not too demanding. An excellent place for a young chicken lover trying to earn extra cash and learn what responsibility is.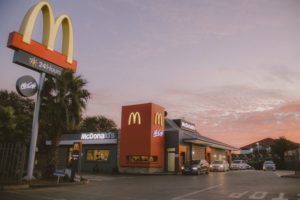 Everyone everywhere knows McDonald's. From memes to videos and shows, I would say that there is not a single more popular place to work at than the one where the old clown lives (I'm not sure if the McDonald's mascot is still a thing or if I am getting older, which is rather scary). True, Wendy's did become popular on the Internet, but McDonald's still holds the crown when it comes to worldwide appeal.
Not to mention that when it comes to first jobs, McDonald's is where you will be accepted into the team. There's a lot to learn from working at McDonald's at a young age, so don't hesitate to apply if you're looking for a part-time gig.
Kroger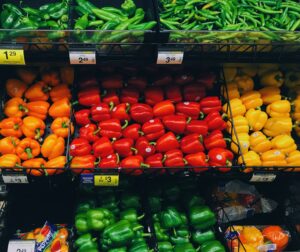 If you prefer not to work with food, then a retail store is the next best thing. Plus, they have a lot of positions available such as cashier, cart attendant, order pullers (for online grocery orders), bakery assistant, and floral assistant. So if you don't want to handle money, you have a lot of opportunities here, not to mention flexible hours.
Safeway
Although there are not as many positions as Krogers, you still get to choose from a few, such as a cashier, courtesy clerk, and cart attendant. This is where that Lemonade Stand experience might come in handy, even though you won't be squeezing any lemons at Safeway.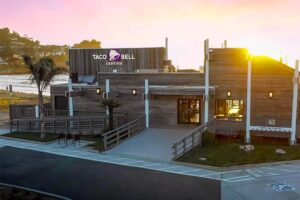 If you are comfortable working in front of a cash register and taking orders from customers, you will be sure to find a job at this fast-food chain. Not to mention that they are flexible on hours and have a fantastic scholarship program that can help you pay for college.
U-Haul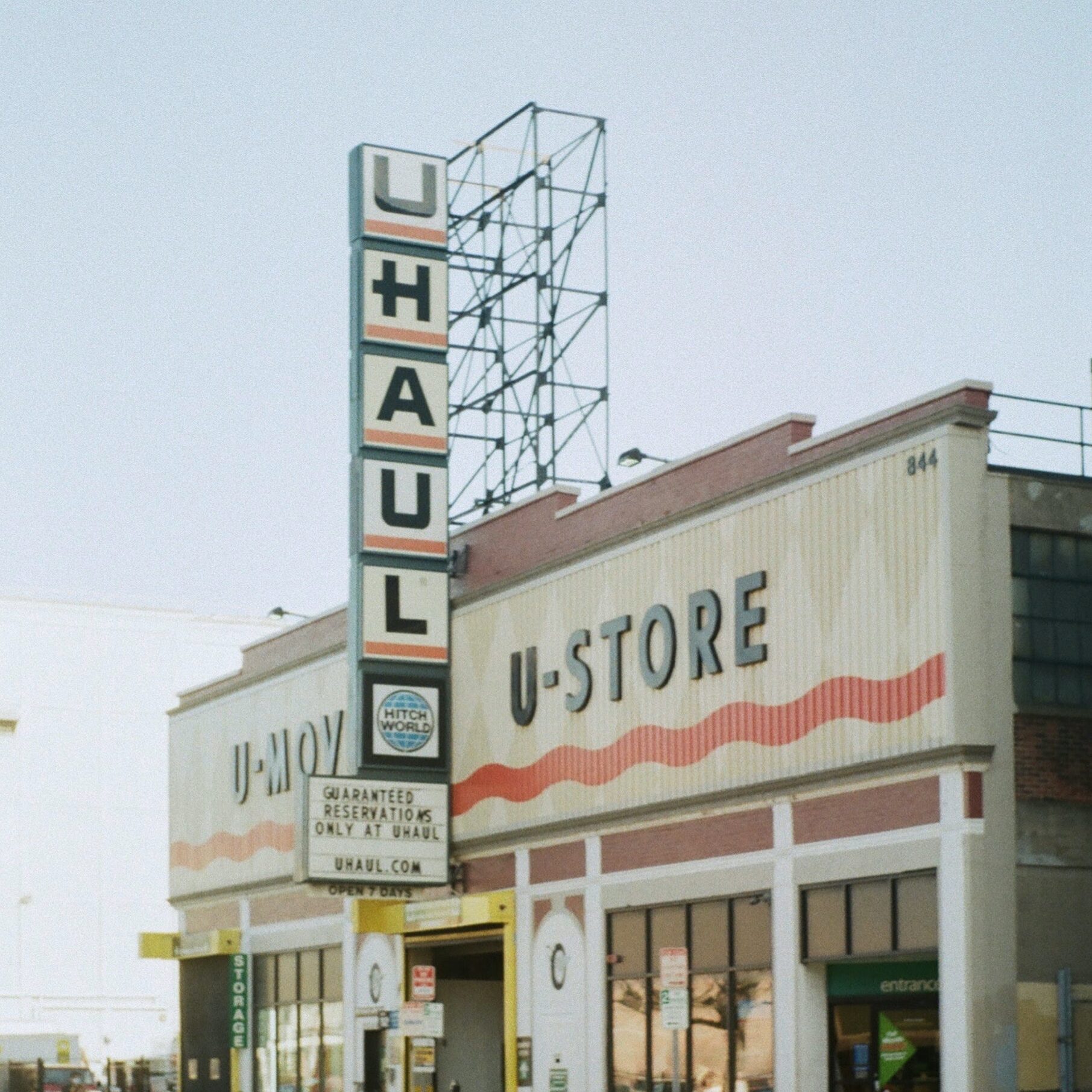 U-Haul may seem to require some heavy physical work, but actually, they only offer customer service positions for 14-year-olds. As long as you don't mind talking on the phone, then you should be fine. But even if you do, I think that this is a good first step in breaking out of your shell.
I should also mention that there are many more places that hire 15 and 16-year-olds, so even if you don't like any of the jobs so far in a year or two, you will have a lot more opportunities.