Vans makes skateboarding shoes and various other apparel. But you probably already knew that, especially if you remember that old Damn Daniel vine. And if you don't know what Vine is then you are quite possibly too young to even be on this page.
Vans serve as a vehicle for self-expression, because their shoes are simple and yet stylish and they have a blank canvas for really unique designs. I remember back in the day (I sound so old) when people used to buy white Vans and paint all over them. Those who could actually draw, that is. Those of us who couldn't ask their friends to do it.
Vans Jobs
Vans is a pretty decent place to work especially if you like drawing on shoes, although they would probably fire you if they caught you doing that. Maybe you can't design your own Vans yet, but at least you will be surrounded by hundreds of pairs which is one way to get inspired!
If you are looking into jobs at Vans you should know that the managers actually care about their employees and they will do what they can to support you. The environment is friendly and there are a lot of attractive employee benefits. Overall, expect a fun, easy, and rewarding job if you choose to work at Vans.
Hiring Requirements
So if you are looking into Vans careers you should know that the initiation process requires you to be at least 18 years of age. The reason I say "initiation process" rather than simply "hiring" is because that sounds a bit more creative and at its core Vans is all about creativity. So while not a hiring requirement if you are someone who likes to do creative stuff then you should definitely consider applying. Who knows, the employers might like you more for it.
Don't worry though no previous experience is required, so that's good. You also have to be a legal resident of the USA and when applying you will need your ID as well as a method of contact. You also don't have to worry about a drug test.
Does Vans Offer Benefits?
The Vans institution does indeed offer benefits which are pretty awesome, by the way. Although I have yet to see a company that offers free cookies for their employees, Vans has more than made up for the lack of sweets.
HEALTH & WELLNESS: Vans offers a medical, dental, and vision package with the options of HMO, PPO or HSA. They also offer a personalized wellness program.
EMPLOYEE ASSISTANCE PROGRAM: This program provides free confidential counseling as well as assistance with personal, legal, financial, and family issues.
LIFE INSURANCE AND AD&D: Vans offers a group life insurance policy at no cost to the employees. They also offer accidental death & dismemberment (AD&D) insurance. Employees have the option of purchasing additional coverage.
Paid Time Off: This includes sick days, vacation time, company holidays, and parental leave.
Careers At Vans
At Vans you will most likely be initiated as a Crew Member. I know, I know, everyone wants to start off as a Vans Designer but that's just not how this works unless, of course, you are really good at art and have a fantastic portfolio. If so, can you teach me how to make pretty pictures also?
Sadly most of us are not part of the art community so we will settle for a more traditional job. But this does have its own advantages. Once you have spent some time as a Crew Member, eventually you can make your way up to a Shift Leader or as I like to refer to it – a Lieutenant. From there you will become the Manager's right hand, in other words the Assistant Manager. Now, now you can shoot for the big leads as you take your boss's place and become the Manager yourself.
Vans Manager
As a Vans Store Manager, you basically are the leader of this whole operation, or at least that one store. You will be in charge of hiring and training new recruits, as well as setting goals for your employees and managing their schedule. So grab a cigar and a leather chair, because you will be the big boss now.
Vans Manager Salary: $51,606 /year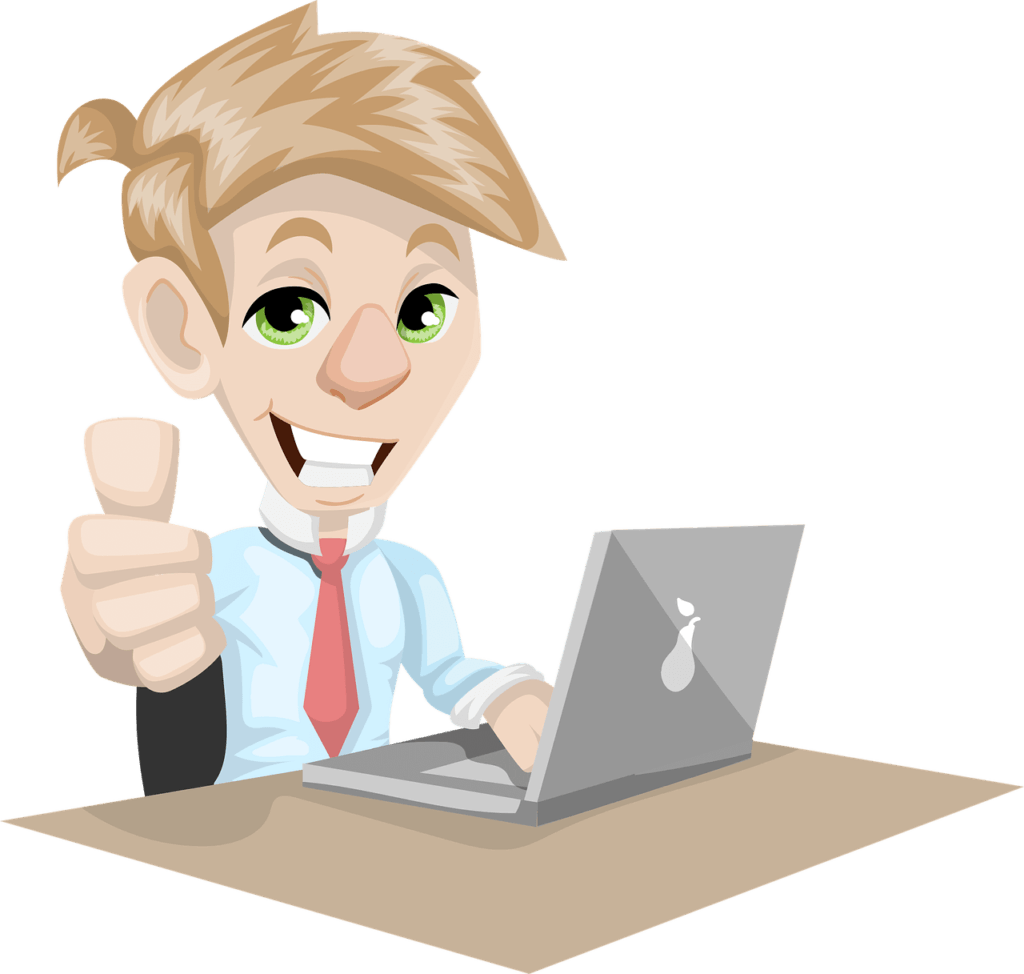 Vans Assistant Manager
The Vans Assistant Store Manager is the right hand of the Vans Store Manager and the spearhead of the new recruits. You will lead the team into battle against bad fashion and dull shoes. You will make battle plans and direct the younglings. Most of all, you will have to be patient and understanding as you will have to answer employee concerns, as well as help with the hiring process.
Vans Assistant Manager Salary: $37,710 /year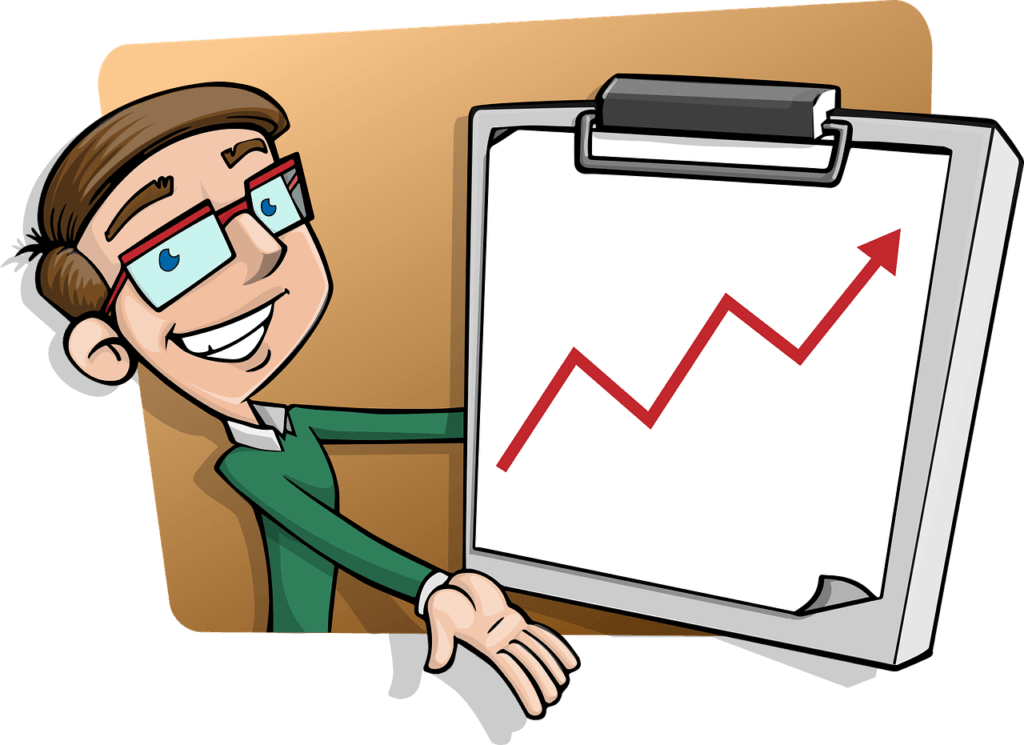 Vans Shift Leader
Next down the chain of command is the Vans Shift Leader. You will lead the shifts, but you probably already guessed that. You will also support the store manager with daily tasks, customer engagement, store operations, and merchandising standards. As a shift leader you will assume responsibility for the store in the absence of another manager. Basically shift leaders are the lieutenants of the group.
Vans Shift Leader Salary: $16 /hour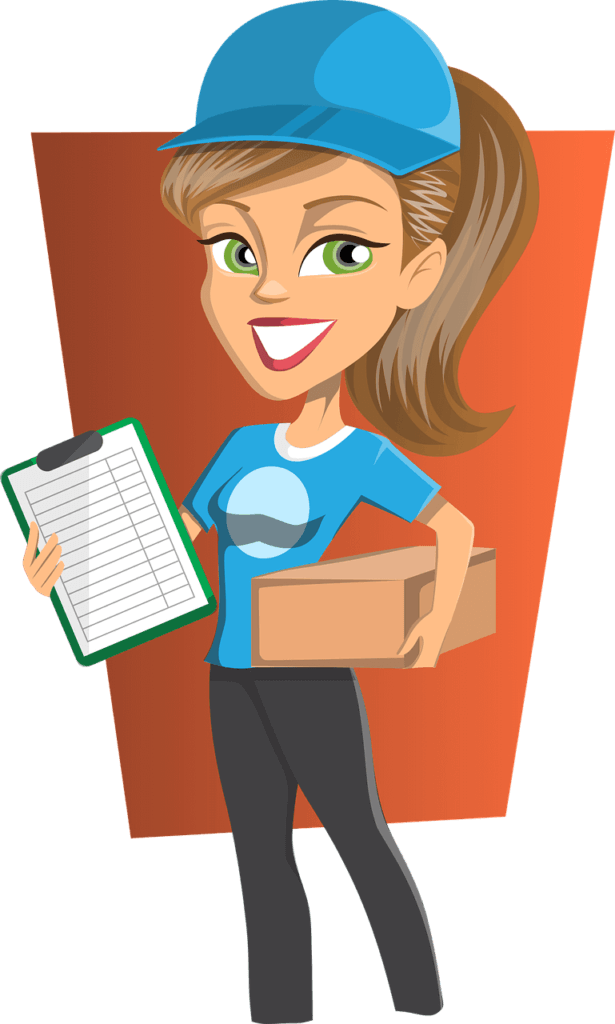 Vans Crew Member
Becoming a Vans Crew Member definitely means spending a lot of time looking at cool shoes. So if you are an aspiring designer, there is no better position. Especially when it comes to inspiration. But when you are not planning out your next design, as a Vans Crew Member you will be answering questions regarding merchandise. Also it's important to maintain a knowledge of the current sales and promotions as well as security practices. If the manager is the head of the whole operation, crew members are the heart and soul.
Vans Crew Member Salary: $10 /hour
Vans Application 2021
Now, there isn't really any way you can download a PDF application and submit it physically. There isn't any way you can go in person and fill out a Vans application form. I mean, you can try, but I don't think they will hire you if you do that. Instead, you should apply through the Vans online application form, which is really easy to do. Simply go to their website and fill in the Vans application form. Before you do that, however, there will be a window where you can upload your resume if you have one, but more on that later.
I should also mention that you shouldn't be surprised if you don't get a phone call within a week after applying. The company has a lot of potential new employees they need to look at. But they have also made it really easy for you. What I mean is that you can check the status of your Vans online application whenever you want. From there you could easily see if they have processed it or if they haven't reached your application yet.
Do You Need A Resume For Vans?
Even if Vans does not require a resume per se, they heavily imply that it's better to have one. Would you rather show off your skills to the employer and get hired or stay quiet and be thrown out the window? A bit extreme I know, but a resume will really help you land that job. It will give the manager a better idea of who you are as a person and will seem professional. Vans is a company that prides itself on professionalism and they want their employees to act the same way.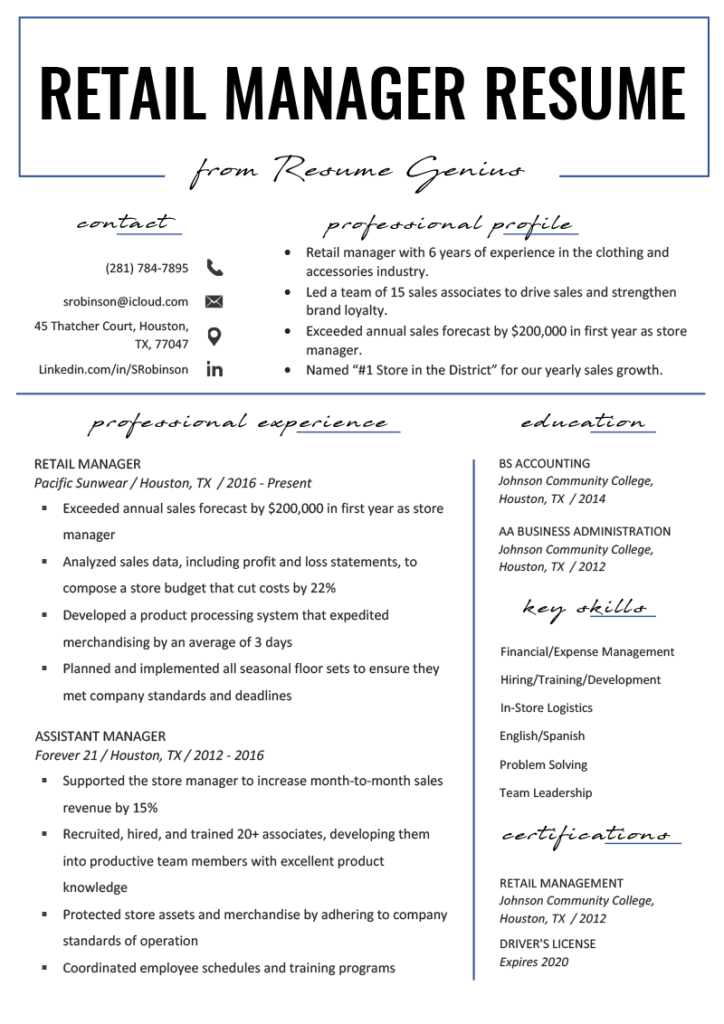 This particular template has all the necessary information in an easy to read place, while everything else is off to the side. Remember to fill in your manager experiences only. I don't think that one summer job where you just sat in front of the computer typing words would be helpful here.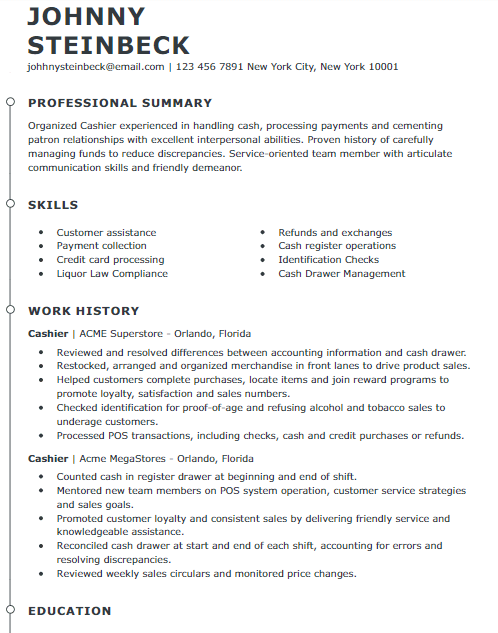 This template is straightforward and easy to follow and read. Fill in all your relevant information and throw some extracurricular activities in there. Also don't forget your educational history, because for some reason College is still important.
This is a template that has a more chaotic look, which is perfect for stuff like extracurricular activities. You can put down any professional experiences you have, as well as any extra classes you have taken – public speaking, presentations, learning another language, etc.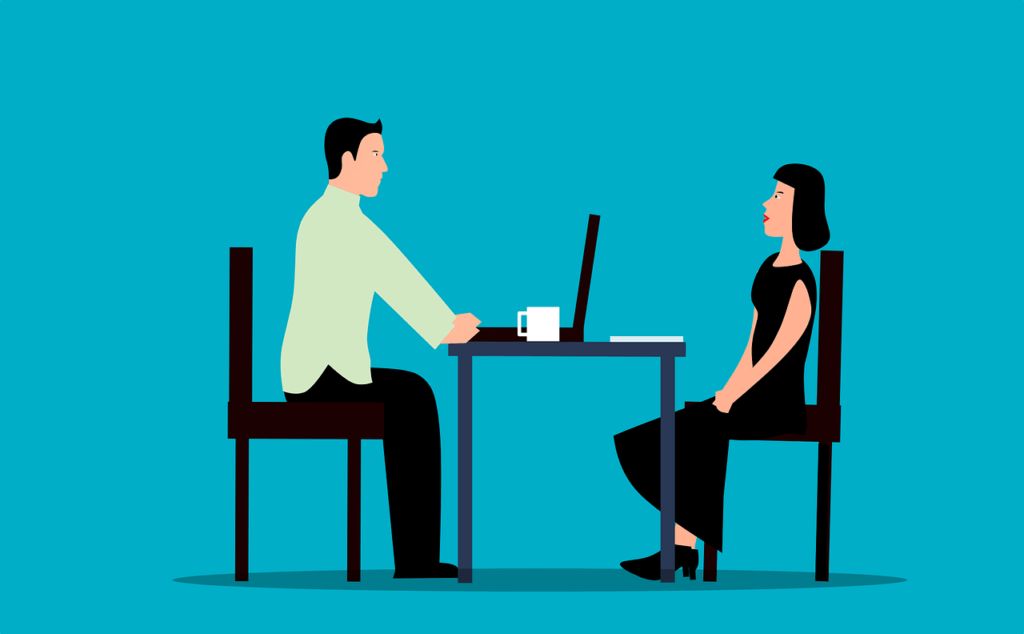 Vans Interview
So, let's get back to the big question here – how to get a job at Vans? Well, for starters you should wear Vans to your interview. I mean it's only appropriate, plus you will show your appreciation for the company. In fact, if you are an aspiring designer, show up with Vans shoes painted by you and find a way to talk about them.
Other than the custom shoes, Vans does not require formal attire. That doesn't mean you should go to your interview dressed like an anime character. It also doesn't mean that you should go with your favorite metal band T-shirt. Instead, try a more business casual approach. Also, remember to bring your resume if you have one.
No matter what happens, though, remember to respond confidently and clearly. It won't hurt to mention a few fun facts about the company, as long as you don't overdo it.
Some Fun Vans Facts:
There was a Vans / The Simpsons crossover merchandise sale.
Each member of Metallica has designed their own Vans.
Vans has their own skatepark in London called "House of Vans".
These are some great facts to keep in mind. They will also tell the manager that you have done your research about the company and that you are excited to work there. What's more, you will diffuse the tension, which is always a good thing to do. But none of that will matter if you can't answer the interview questions. I know, I know, they suck. No one wants to deal with them and half the time they don't even make sense. But you still have to be prepared if you want to get a job at Vans.
Vans Interview Questions
Q: Why do you want to work at Vans?
A: Explain to the hiring managers that you have a passion for fashion. Yes, that rhymed on purpose. Share a story from your childhood or adulthood about a Vans pair that you really loved. Tell them that you love how creative the company is and you think you will fit in perfectly with the team. If you brought your own custom Vans shoes, show them off. Let them know you appreciate the company and to you, working for Vans would be a dream come true.
Q: What are your top 3 strengths?
A: Every strength should come with its own weakness. For example you could say something like "I am a perfectionist, but when I focus too much on a task I lose sight of the bigger picture." In an interview simple answers like "I am a perfectionist" will not do. Alternatively you can mention 3 strengths that are somehow related to the job. Like "I am great with people" or "I have a really creative mind."
Remember to always back up your claims. For instance, if you choose to go for "I'm a people person", make sure to tell them why you think so. Tell them about a previous job and how much you loved helping customers in need. Is there anything specific you could mention? Maybe you were chosen as employee of the month more than once? A satisfied customer sent you a thank you letter? If you have a similar situation, don't forget to mention it.
Q: What are your top 3 weaknesses?
A: This is a tricky question and you should take it seriously. Don't just tell them that you're simply perfect and don't go for a weakness that has nothing to do with the job – they don't care if you can't swim. Pick your weaknesses in a way that reflects your personality.
Each weakness should go together with a strong desire for improvement. Even better, let them know if you're working hard on eliminating that weakness. For instance, you can say that you have trouble asking for help or you get super impatient when projects run beyond a fixed deadline but you're working on becoming more flexible and understanding that there are more important things than your ego or a deadline.
Q: Why should we hire you?
A: Again, talk about how much you love Vans and their products. Mention how you think you will be a perfect addition to the team and that the whole Vans atmosphere suits you well. If you have a goal of becoming a designer, mention that. Say something like this: "It has been a dream of mine to design my own pair of Vans."

Also, it's always a good idea to share a personal story behind your decision to apply for a job at Vans so if you have one of those, throw it in. Also – what truly impressed you about the company? Is there a cause they support that really speaks to you? If so, mention it.
Q: Where do you see yourself in 5 years?
A: Of course companies don't want you to leave them. If they could, they would keep you there forever. Luckily, that's not the case, but they still want to know if you have plans for your future and if, possibly, you plan on staying with them for the long run.
If you're a huge fan of the company, mention how in 5 years you hope to be a store manager or you hope to join the marketing department. If, however, this is just a temporary work gig for you, tell them what you hope to gain from this experience and how you plan on using your newly-learned skills in the future.
Q: In your opinion, what do you think will be the biggest fashion trend for the next season?
A: Give your honest opinion. If you are not exactly sure how to answer, throw in a little joke to diffuse the tension. You could say something like "I am not exactly certain but I am sure it will involve Vans."
If, however, you consider yourself a "fashion expert" and closely follow trends, give your honest opinion. Talk about colors, patterns, designs, etc.
Q: If you were hired today, what would you accomplish first?
A: The interviewer would like to know how you would impact the company if hired. Make a quick plan with several steps. Let them know that it's of utmost importance to you to pass the training successfully and prove to the hiring managers that they made the right choice by hiring you. Then, you can say that you're really looking forward to helping as many customers as possible and consequently, contributing to increase in store sales. Remember – it's always about what you bring to the company.
Q: Tell me about your greatest work-related accomplishment.
A: This is a straightforward question requiring a straightforward answer. Don't invent stories or tell them about that time you won an Oscar. Highlight an accomplishment, regardless of how big or small it is. Maybe one time you helped a struggling coworker and your manager saw how well you did so he promoted you? Or one time you had to present in front of investors and they were so impressed by your pitching skills that they ended up investing in the company? I could give many hypothetical examples but it's up to you to let the hiring managers know what are your greatest accomplishments.
Q: How do you cope with high levels of pressure?
A: Be honest with yourself – how well you function under pressure? If you're like me and start panicking the moment things get out of control, make sure you tell them that. However, the next sentence should assure the hiring managers that you're currently working on "fixing" yourself. I, for instance, relieve stress by going to the gym. Tell them that you're learning how to control your mind by doing breathing exercises, for instance.
Q: What career path interests you the most at Vans?
A: Companies want to keep their employees and they won't hire you if you just go ahead and tell them that this is only a six-month commitment while you wait for something else. Ultimately, if this is the case, I'd advise you to not apply at all.
Go back to their website and check all career opportunities. Is there a position that sounds intriguing? A marketing specialist? A shoe designer? A store manager? These are all great positions you can talk about.
Q: Think about a difficult boss, professor or other person. What made him or her difficult? How did you successfully interact with this person?
A: When an interviewer says "Think about a…" that means they are looking for an answer with a story. Mention that you usually work well with most personalities but you can definitely think of a case or two where you had to deal with problematic people.
Here is one example: "Once I was working with this guy who would constantly flake on his work and I had to take the blame for it. So I took him aside and had a grown up conversation with him. That's when I realized that he had other problems outside the workspace. In the end, we came up with a solution and a schedule that worked for us both. We even became friends for a time."
Q: How do you stay on top of trends in the fashion industry?
A: If you're interested in becoming part of the Vans family, chances are you are a "fashion person." Do you follow any blogs or forums that talk about fashion? Maybe you get inspiration from Instagram and even have your own Instagram account where you post your daily outfits? Do you follow any fashion gurus on YouTube? What did they talk about in their latest videos? Mention an upcoming trend you find weird or interesting. Like, for instance, I could never really understand the obsession with neon crop tops…
What Happens After The Interview?
Go back home and take a well-deserved rest. Remember that you can check the status of your online application and see if you've passed the interview. Keep in mind that it might take them up to two weeks (or even more) to come up with a final decision. My advice to you is to not refresh the job application status page every two seconds and instead, focus on doing something productive.
Have you worked at Vans before? Or are you planning to apply? I would love to know about your experience.