Having to deal with uncertain economic conditions and rapidly growing inflation, with some countries reporting double-digit inflation rates, many people look for ways to attain greater financial stability.
Establishing diversified revenue streams or attaining a more consistent and reliable salary can be a significant step in the right direction. While looking for open job positions that could provide these benefits, candidates are often attracted by the versatility and flexible options associated with the cashier position, be it in a retail company, banking institution, or another type of organization.
However, the popularity of cashier jobs means that applicants are facing intense competition for each listed position. To be successful, candidates should strive to get ahead of the crowd and show employers that they will be the best person to join the team, be it as a part-time gig or as a more permanent career choice. The earliest opportunity where you can showcase your experience, skills, and traits is through the submitted resume.
While most cashier positions have similar requirements and responsibilities, you should try to create a resume that will make it immediately obvious that you are among the best candidates for the position. One way to ensure that your resume is both unique and informative is to turn to a professional CV writing service, such as PurpleCV. Having an expert assigned to the task means that you will receive a custom-made CV that will faithfully represent your individual characteristics and the work skills you have already mastered. 
General Cashier Resume Layout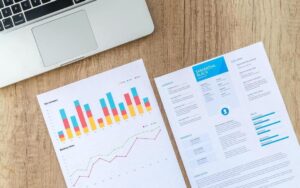 Before starting to write your resume, it is recommended to decide on several important factors. A good layout will make the provided information readily available and allow the reader to quickly find the most relevant and crucial details. In most circumstances, it is best to use a reverse-chronological order when listing your past work experience and education. Use bold subheadings to make each section immediately obvious. Choose an appropriate font, font size, margins, and an adequate number of sections. Keep in mind that it may be better to leave some information out than to have a dense but cluttered resume. After all, sufficient white space will make the document far easier on the eyes of the reader.
Necessary Resume Sections
As for the sections that should be included, there is some room for customization. In general, however, the resume should begin with a Header containing the candidate's most relevant contact info. Then, a succinct and informative Introduction will create a compelling argument for why you should be the one hired for the position. A separate Work Experience and Education section must also be included, even if they are not entirely relevant to the cashier position. A carefully thought-out list of the appropriate cashier skills that you possess is good to be contained in its own dedicated section. Finally, if you have enough space left on the page, you could include anything else that you believe to boost your application for the position. 
Describing Your Experience
When listing your past jobs, don't just simply include the places of employment and the time you worked there. For each position, think about several (between 3 and 6) different bullet points to describe essential cashier duties and responsibilities. Make sure that what you choose to include is tailored to the particular job you are now applying for. Start each point with an action verb to make the entire statement look stronger. If you can, try to include some quantifiable achievements from your previous jobs. The same guidelines should apply when listing your education.
Pick The Right Skills
Being a cashier involves using multiple different skill sets. Some of the most important attributes that a great candidate should possess include cash handling, excellent communication skills, time management skills, decision-making skills, attention to detail, technical and computer proficiency, ability to work in an intense and dynamic environment, conflict resolution, etc. To determine which ones to focus on in your resume, take a good look at the specific listing of the position and take note of the particular keywords used in the responsibilities section. Next, try to match them with the combination of hard and soft skills that you have already acquired. We will have a look at the top skills you'd need for the job below.
Possible Extra Information
Don't be afraid to include any additional information, as these extra sections could be what sets you apart from the other candidates. For example, include any certifications or licenses you may have acquired as part of a previous job or on your own. Any volunteer work that involves some of the same skills as the cashier position is also going to be a great addition to the resume. Proficiency in foreign languages is always important, and so are hobbies or interests that could demonstrate your personality traits or interpersonal skills.   
5 Must-Have Cashier Skills To List On Your CV/ Resume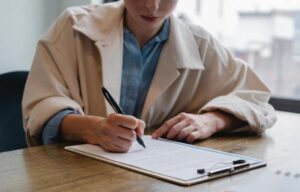 If you are looking to break into the retail sector as a cashier, having an effective resume is essential. Your CV or resume should highlight various skills and qualities that will make you stand out from other candidates applying for the same role. Here are 5 must-have cashier skills to list to ensure that your application stands out:
1. Communication skills
As a cashier, you will be responsible for interacting with customers daily. You must have strong communication skills to be able to effectively assist customers and resolve any issues that may arise.
2. Math skills
As a cashier, handling money would be a main part of your job. Therefore, you must have strong math skills to be able to accurately calculate change and carry out transactions.
Mind you, although the till may have a function that calculates change, this may affect you till speed which is something a lot of discount retailers emphasize on. Also, sometimes customers would want to pay part cash, part card, and sometimes, they would ask for a refund – in these situations, the ability to calculate quickly is imperative!
3. Organizational skills
As a cashier, you will be responsible for keeping the checkout area clean and organized. You must have strong organizational skills to be able to keep the area tidy and prevent any potential safety hazards.
4. Time management skills
As a cashier, you will be responsible for handling a high volume of customer transactions. So, strong time management skills are fundamental to being able to efficiently handle transactions and keep the line moving.
5. Problem-solving skills
As a cashier, you will be responsible for resolving any customer issues that may arise. You must have strong problem-solving skills to resolve any issues that come up.
Bottom Line
With the right tips, anyone can write an effective cashier resume which will help them get hired for the job they want. By following the instructions in this article, you can be sure that your resume will stand out from the rest and give you a better chance of getting noticed by potential employers. Be sure to include all of the necessary information, as well as highlight your skills and experience in customer service. Most importantly, remember to proofread your resume before sending it off so that there are no mistakes. Good luck!