Well, I probably don't need to tell you this, but I will do so anyway. Home Depot is the largest home improvement retailer in the USA, and – is it just me – or does the name Home Depot scream "we sell tools and construction products?"
Honestly, that is what people love about it – the convenience as well as the quality service. On the other hand, the employees love it for its welcoming environment and good pay… mainly the good pay.
Home Depot Jobs
If you have ever searched for jobs at Home Depot, you would know how many positions they have available. There are over 2000 Home Depot careers in the USa and 1 in Guam, each with their own starting salary. The average is $12.98 per hour, but some positions like a Warehouse Associate earn slightly more with an average of $15 per hour.
No matter which Home Depot career you choose, the people around you will be very welcoming and professional. Not only that, but you can have a semiflexible schedule, especially if you are a student. Of course, there may be some variations with this depending on the management of that particular store, but in general, Home Depot advocates for being just a decent human being. Oh, and there is a pretty cool break room too!
Hiring Requirements
So, you like how the atmosphere of the company sounds and would like to apply for a job there? Well, as with most other places, Home Depot requires you to be 18 years of age, unless you have special permission from your state or the local store, also your parents – those guys are important. You can apply online (which is my personal preference), in person, or through your university if you have the option.
Now, while a resume is not required, it is appreciated, and it will increase your chances. It will make you stand out among the other candidates, and if you have some experience with customer care, that will give you an even greater boost. Other than that, you will have to take a drug test, so make sure to sober up first. You will also need your ID and Social Security Number as well as your current address and a means of contact – be that phone or email.
Does Home Depot Offer Benefits?
The answer is yes. Home Depot offers a total value benefits package to all their permanent associates plus their eligible dependents and spouses. However, the keyword here is "permanent," and you will most likely start as a part-time employee, so I would not expect the full benefit package right away. However, that doesn't mean you will not get any benefits at all. As a part timer you will have:
Paid Parental Leave: So you can spend part of your time changing diapers instead of showing people where those diapers are.
401(K) Savings Plan: I was actually surprised when I learned that they offer this for part-time employees. But yeah, everyone should have a 401(K).
Merit Increases and Performance Bonuses: You know that saying "work smarter not harder," right? Well, I never understood that. Why can't you do both, and get paid a little extra?
24/7 Physician Support with Teladoc: As a part-timer, you won't get the full healthcare benefit package, but at least you will get something which is more than nothing.
Pet Insurance & Pet Sitting: Now this is really adorable. I love it when giant corporations care about people who care about their pets.
Exclusive Discounts on Everyday Purchases: I mean – this is a given.
Dollar-for-Dollar Matches for Nonprofit Donations: Which basically means if you want to donate to a charity, they will match your donation, essentially doubling the amount you give.
On-the-Spot Recognition and Rewards for a Job Well Done: Well, I mean a tap on the shoulder is always nice, but I would prefer a free coffee.
Careers At Home Depot
Now that you have landed a job at Home Depot, you might want to know how to move up on the corporate ladder and maybe one day rule all of Home Depot yourself. While I am sorry to burst your conquering buble – because, you know, that's not how companies work – you can rise through the ranks to become an overlord of your own local store, and maybe someday you can control an army of Home Depot stores. Before that, though, you will either start as a cashier, sales associate, lot associate, or freight associate. From there, you can either move on to Head Cashier, Operations Associate, or a different position depending on your skill set. Once you have begun the climb though, there is no stopping. Eventually, you will move on to a supervisor position, then you will become an ASM (assistant manager), and, finally, a store manager.
Home Depot Manager
The store manager is the leader of the Home Depot community. They are responsible for maximizing sales and profits while still upholding the core values. The Home Depot store manager needs to develop strategies and complete objectives while leading a team of associates to that end.
Manager Salary: $96,146/year
Home Depot Assistant Manager
The assistant store manager (ASM) is responsible for providing the customers with a convenient and enjoyable experience. They also work with the store manager to help with the development of strategies and objectives in order to increase the profitability of the store. The Home Depot assistant store manager leads the associates to achieve that objective.
Assistant Manager Salary: $61,025/year
Home Depot Department Supervisor
The Home Depot department supervisor has the very important duty of training new associates in each department. Their job is to make sure every associate knows how to act toward and how to help a customer in need. The department supervisor also provides valuable input into merchandising decisions which they communicated to the Store Management Team as well as Operations Team.
Department Supervisor Salary: $39,676/year
Home Depot Sales Associate
The Home Depot sales associate provides general customer service. This can range from directing customers to products to assisting purchase decisions. Whatever the customer needs, the sales associate provides. They also stock and organize the inventory as well as clean upon the request of the management team.
Sales Associate Salary: $28,154/year
Home Depot Lot Associate
Home Depot lot associates interact both with customers as well as the other associates. They assist customers with loading their vehicles and monitor the entrance area. The lot associate is also responsible for maintaining a sufficient quantity of carts near the entrance as well as keeping it in pristine condition.
Lot Associate Salary: $26,509/year
Home Depot Application 2021
You can apply to Home Depot via their website or by making a resume and delivering it in person. If you're old-fashioned and would like to stand out a bit more than your average applicant, you can make and download a PDF resume here. If you want to stand out even more, you need to make your life seem as interesting and as professional as much you can.
If, however, you don't want to make a resume (because it is not required), you can simply go onto Home Depot's career website, and find a job in your area, then simply make a profile and answer the questions. After this, your application will be reviewed by a manager, and they will contact you to set up an interview.
Do You Need A Resume For Home Depot?
As I have mentioned before, you don't really need a resume, but it is always good to have one. It will make you stand out among the other applicants, and it will make you seem more professional, like the businessperson you are. On a resume, you can write down more things about yourself, and the employer will get a better notion of who you are. You can also write down your hobbies, such as drawing or sports. It may seem insignificant, but if you know how to draw, you will be seen as more creative, and that will be an advantage on your application. If you like to play basketball or something, you will seem more athletic which is always a plus.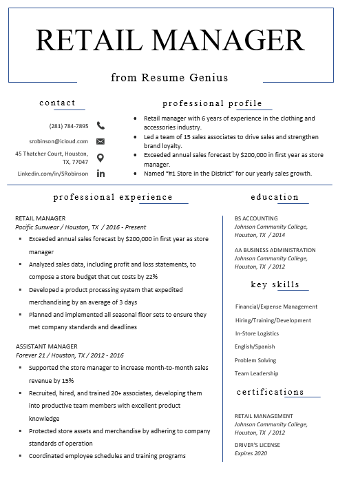 If you want to be a manager, then you also probably want to rule the world one day – ambition is a powerful weapon. Thus, you can start with this resume template.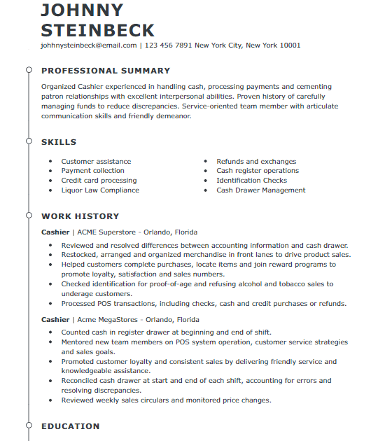 Being a cashier can be just as rewarding as a manager, even more so. You will constantly be working with people and when someone wishes you a good day on a charming winter morning you will experience a sense of glee and satisfaction which you have never had before.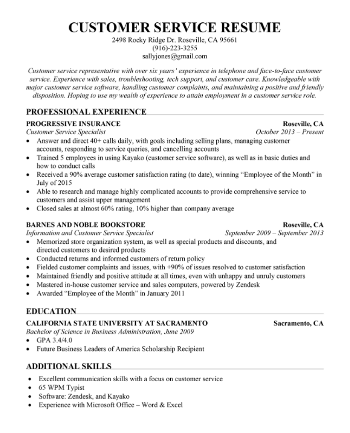 As customer service, you will be the heart of the company. The customers will respond in greater detail to your tone and voice, and you will be the last impression they have on Home Depot. To make your resume stand out, you will need to have people skills as well as natural charisma.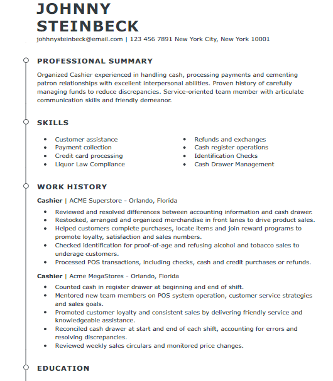 As a sales associate, you will need to have people skills as well as some organizational ones. Not only will you be working with the customers, which requires you to be friendly and attentive at all times, but you will also be stocking and keeping track of the inventory. Great people skills and a great build will make you stand out among other applicants.
Interview
So you have finally made it to the interview, the most annoying part of the whole process. This whole article has been about how to get a job at Home Depot, but now that you are actually getting an interview, it just doesn't seem real. You need to prepare as best as you can. To that end you will need to dress formally – but maybe not too formal.
Business casual is my favorite look as it gives you a sense of professionalism with a laid back attitude. Remember to shave and get a new haircut before the interview. No matter the job title, you need to bring a fun, engaging attitude while showing that you care for the company as much as for the customers.
It might be good to know some trivia about Home Depot. This will show that you have actually taken the time to research the company. For example, did you know that Home Depot is one of the ten largest retail chains in the world, according to the annual Global Powers of Retailing list compiled by Deloitte?
Also, in the olden days, in order to create a warehouse look and give customers the impression that its stores were stocked to the rafters with home improvement merchandise, empty product boxes were strategically placed on high shelves in the earliest Home Depot stores.
No matter how much trivia you know, the employer won't hire you if they don't like the answers to the questions they will give you – some of which will be really annoying but some you will be prepared for.
Home Depot Interview Questions
Q: If a customer's card was declined, and they became upset, how would you handle the situation?
A: This is a common question that almost every supermarket chain asks, and the most correct answer is to simply stay calm, for example, I will try to be as calm as possible and defuse the situation. I will explain to the customer that it is not their fault. I will NOT assume that they are the problem but instead check to see if the issue lies with us.
Q: If a customer wanted a 6-foot board cut into three equal lengths, how long would each piece be?
A: This is where you need to do a bit of math but also not take your time with it. In short, the 3 pieces are of lengths 1 and 1/2 feet, 2 feet, and 2 and 1/2 feet for a grand total of 6 feet.
Q: If a customer is looking for a part but doesn't know what it's called, how would you figure out what they needed?
A: A tricky question but one that can be easily answered with two sentences. I will ask them if they can describe it and what they need it for. If all else fails, I will ask a colleague to help me.
Q: Can you tell me about a time where you worked as part of a team and a problem arose? How was it handled?
A: Here, you can tell a personal story or, and I am not saying you should do that, invent a new one – one that is partially true.
Q: If a customer asked you for your opinion about two paint colors, how would you respond?
A: Here, your instinct might be to give your honest opinion, but in reality, you should choose the more premium of the two paint colors.
Q: If you were helping one customer and another approached you asking for your assistance before you had a chance to finish with the first one, what would you do?
A: A nasty situation, but you should always finish up with the first customer. You will have to apologize to the second one and ask them if they could wait a minute or two.
Q: What skill or trait do you have that you think is most valuable to the team?
A: Here, you can simply say that you are a hard worker, but I guarantee you they have heard that one before. Instead, you should say something that is unique to you. For example, if you are bubbly, you can say you are a positive individual. That trait will also be evident in your actions.
Q: If your manager asked you to do something unsafe, what would you do?
A: In this case, first, you should be sure that you understand what the manager is asking of you – they explain your worries. After you do what the manager is saying but only when you are sure that it won't harm the overall project.
Q: If you spotted a coworker slacking off, what would you do to get them back on track?
A: In this case, you should keep an open mind. Maybe they have a reason why they are taking a break. Approach your coworker first, and address the issue while using specific examples of how their behavior is affecting everyone else. It might not be what you personally would do, but it is the correct answer.
Q: How do you respond to constructive criticism?
A: In this, as in most things, you should be open-minded. Explain that you accept constructive criticism with open arms and that you learn from it.
Q: Tell me about your biggest customer service misstep.
A: Here, you can give a real situation that has happened to you. Just make sure that it isn't too bad of a misstep.
Q: Do you have experience in home maintenance or DIY projects?
A: The answer to this will vary from person to person, but in general, you should have some slight experience.
What Happens After The Interview?
Depending on the job you are fighting for, this may vary. For the starter positions, in general, you will only have one interview. They will contact you 1 or 2 weeks later if you have gotten the job, after which you will need to do a drug test and show up for training. If all goes smoothly, you will be officially a part of the Home Depot family.
If you're already part of Home Depot, then leave a comment, and share your experience. What did you go through while at Home Depot? What questions did they ask you? Also, if you apply for the job and get it, come back here and tell me how it went. I would love to hear from everyone.