I probably don't have to tell you what Gamestop is. From their humble beginnings in Dallas to their recent takeover of the stock market, Gamestop has become a symbol in more ways than one. Despite all of this, the company still manages to stick to its original vision which is giving "Power to the Players."
So if you are a gamer I can't think of a better place to work. Well, maybe as a developer but we all have to start somewhere.
Gamestop Jobs
When working at Gamestop you feel like you are among family, including all the drama. Most of the time that's unavoidable when you stick a group of people together, but at least now you will have something in common. If you think that you will spend all day talking about your favorite game, think again. At this company you are not just a cashier, you are a salesman. Convincing people to sign up for a membership, game protection, and getting reservations is also part of your job. And that could get a bit stressful at times, so be prepared. But that doesn't mean you can't share your hobby – after all, recommending games is also part of your job.
Of course, you will have to deal with corporate from time to time but that's unavoidable wherever you work. Still, the jobs at Gamestop are a great way to find people with similar interests and break out of your shell.
Hiring Requirements
Well as with most places that hire 16-year-olds, GameStop does not require any previous experience. They are more focused on whether or not the candidate has persuasive selling skills, so keep that in mind. Gamestop generally looks for hopefuls who have friendly and outgoing personalities, but also people who can lift up to 30 pounds. So hopefully you have been hitting the gym from time to time.
You also need to be a legal resident of the United States, as well as have a social security number and an ID. You will, of course, have to provide a method of contact, and once hired, they do a drug test. You will have to submit a urine sample, in fact, they are pretty thorough in examining the sample in case it has been tampered with.
Does Gamestop Offer Benefits?
Gamestop does indeed offer a good benefits package although most of it is reserved for full-time employees. And surprisingly they don't offer Gamestop stocks, although that would have been a pretty amazing perk. But we will just have to settle for this long list of benefits:
Store Discounts: This is the only available benefit for part-time employees. You get a 15% discount on all products and a 25% discount on all apparel. So if you like cheap games, this is the place to be.
Game Checkout: Full-Time employees can take any game home, any game they want, for three days. After which they have to return it. This is perfect for that new title I wanted to take a look at.
Mobile Phone Discount: You also have a 50% discount off on AT&T. But that's only AT&T, if you have another provider I'm sorry to say but there is no discount for you.
Professional Development: Gamestop also offers you free online seminars, conferences, and skill development programs for employees' professional growth. I mean professional development is important, I agree. But to me, this seems a bit too much.
Health Insurance: You get health plans from multiple carriers like Blue Cross and AETNA.
Dental Insurance: The dental insurance is not the best as it covers only 2 visits a year. But having some insurance is still better than none.
Vision Insurance: Basically you get a 50% copay on all eye-related medical exams.
401(K) Plan: Of course you also have your retirement plan. You get a 100% match for the first 3% of your salary.
Employee Assistance Program: How could I forget about the GamerFund? The program is designed to help employees in case of difficulty or loss.
Vacation & Paid Time Off: Sometimes you want to take a break from all the game talk and actually play some games! That's why you have 18 days of vacation which you can use at any time.
Paid Holidays: This is basically like 4 extra vacation days. Although given how demanding the holidays can be, is it really a vacation? Well, at least you won't have to work on Christmas, Easter, New Year, and 4th of July.
Sick Days: You also have your sick days, there are 6 of them to be exact. This is something I don't completely agree on in the working culture. Sometimes even a week is not enough for someone to get better.
Maternity & Paternity Leave: Are you about to be a dad? Or a mom? Well you can take some time off to be with the new baby. 2 weeks before birth so you can rest before the little devil comes kicking out. 4 weeks after birth, because creating a life is very exhausting. And 3 weeks Paternity Leave, so dad could be there too.
Tuition Assistance: Finally we have tuition assistance which is only available to full-time employees that are an assistant manager position or higher. You will get up to $3,000/year reimbursement of school fees.
Careers At Gamestop
More likely than not you will start your Gamestop journey with one of the entry positions. But all the workers at the company have to memorize their sales technique called "The Circle of Life." A Sales Associate or a Game Advisor are good entry points and from there you can be promoted to Shift Lead or even Assistant Manager. Eventually, you will be promoted to a Gamestop Manager and finally, you can make the rules, well for the most part.
Gamestop Manager
Generally, you can consider the Gamestop store manager as the game master of the building. But their duties are not all that different from other retail stores. Such as creating the work schedule, opening and closing the store, and ordering products and displays. Nothing out of the ordinary.
Gamestop Manager Salary: $113,955 /year
Gamestop Assistant Manager
The Gamestop assistant store manager is there to assist not only the manager, despite what the job title says. They are responsible for helping the staff provide friendly customer service, in person and on the phone. They also assist with product selection, purchases, and returns. Truly the main support of the store.
Gamestop Assistant Manager Salary: $50,401 /year
Gamestop Senior Game Advisor
The Gamestop Senior Game Advisor is incharge of all the support characters. The Senior Game Advisor also has to provide quality customer service to the customer. But mainly they assist the store management team in supervising all store activities.
Gamestop Senior Game Advisor Salary: $11 /hour
Gamestop Game Advisor
The Gamestop Game Advisor is another support character but this time, they literally are the customer support of the store. The customer looks to them for any information about a certain game or system. They are there to help.
Gamestop Game Advisor Salary: $10 /hour
Gamestop Sales Associate
No matter where you go, the sales associate always has the most responsibilities. Which sucks because they are also paid the least. At Gamestop, those responsibilities will include assisting with store merchandising, inventory control, loss prevention, restocking, store cleaning, and maintenance. As well as following "The Circle of Life" sale rules.
Gamestop Sales Associate Salary: $10 /hour
Gamestop Application 2021
You can download the Gamestop application form, print it, and submit it to your local store. Apart from all the usual stuff, like education and work history, they will ask about your video game and software knowledge. More specifically, about video game systems, game software, and PC knowledge. With that in mind, it will be good if you brush up on those things beforehand, although I'm sure that you have that handled. You can also go in person and they will print the same Gamestop job application for you. All you have to do is fill it in and maybe grab the new "Call of Duty: Black Ops Cold Modern Warfare" on your way out or wait until you get hired for the discount — that seems like a much better plan.
You can also apply online, which is much easier and takes significantly less time than going in person. You will have to sign-up for their talent network which can be pretty annoying. It's basically just more emails you will have to delete, but it will increase your chance of getting hired and it will give you job alerts for new openings. You will also need to make a profile in order to access the application, or you can simply sign-in with LinkedIn. That's what I do most of the time because all the information including my resume is already there.
Before starting your dream job, you will need to fill-out the Gamestop online application itself. You will have a chance to upload a resume in the beginning, but that is optional. Then they will ask you for all the necessary personal information after which you can talk about your experiences – this is where you can impress. You will also have another chance to upload your resume, and yes, it's still optional. After that, you will need to fill out some more information, such as submitting a list of all the languages you have a conversational level of knowledge of and providing a description of your video game consoles/systems. I'm guessing that part shouldn't be too difficult for you.
After that, you will have to wait for the store manager to contact you and schedule an interview and that's where you will truly shine, my friend. Make sure to prepare beforehand and try to be as confident as you can. But before that, you can help your chances a little. Simply make a resume.
Do You Need A Resume For Gamestop?
A resume is an important part of any job application. Think of it as your character's stat sheet – the employer will get a better sense of who you are and you can impress with all your video game knowledge.
That being said, although the resume is optional when it comes to Gamestop, they are more likely to hire someone who has made one rather than someone who hasn't. On top of everything else, the resume also shows that you are taking the job seriously. Plus there are hundreds of templates that can make you stand out even more.
This resume template is perfect for a management position. It clearly shows all previous professional experiences in a neat and organized manner, making it the highlight of your application. It's also has a professional look to it.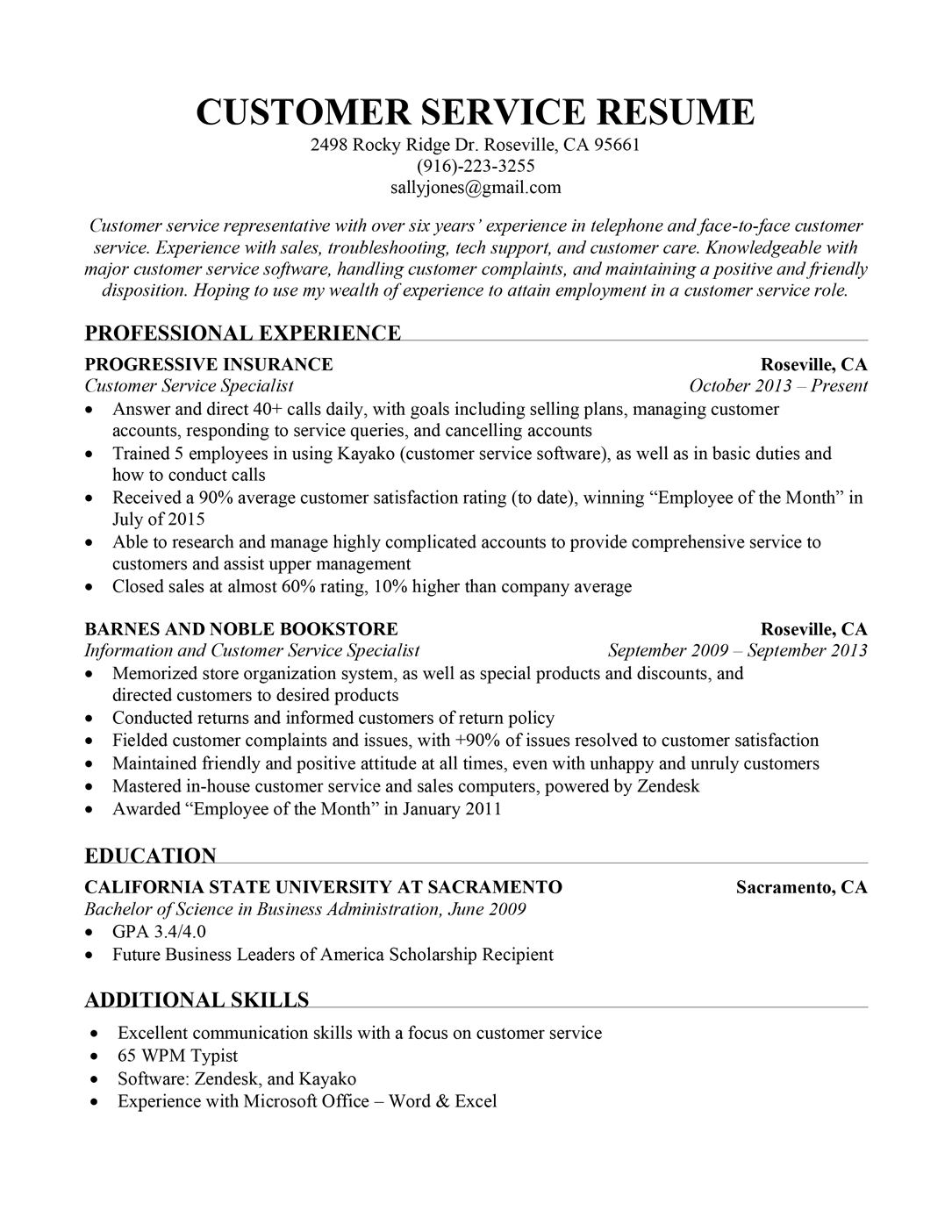 Now, this character sheet has a bit more of a chaotic look. But that gives you a better opportunity to describe your stats. Keep the introductory paragraph at the beginning short and focus more on your professional and additional skills.
Gamestop Interview
It's time to finally answer the age old question 'how to get a job at Gamestop?' Once you have made your character sheet and have applied for the job, you should expect a phone call. The manager should call you within a week, and if they don't, you can always follow up by calling them instead, although I prefer writing up a short email. Make sure to dress in business casual attire, some khakis and a button-down shirt will go a long way. I know that nobody really likes khakis pants, but for some reason that's what corporate America has decided to be considered as professional. You can also take your Assassin's Creed Valhalla t-shirt and your favorite pair of shorts and that could also work. But then you take the risk of seeming less professional.
Also, don't forget to bring a copy of your perfectly made resume. Other than that, you will just need to bring your confidence when you go in and maybe a bottle of water to calm the nerves. This is where the talking will begin and you will have a chance to show off. You can impress with your gaming knowledge or you can mention a few fun facts about the company. Just make sure not to go overboard.
Gamestop Fun Facts:
Gamestop have their own flash game website called Kongregate which still works, by the way.
Gamestop broke into the European, Australian, and Canadian markets by acquiring EB Games (formerly Electronic Boutique).
Within 1 year, Gamestop stock rose by 4,313.24% thanks to a Reddit thread.
Game Facts to talk about:
As of 2014 Assassin's Creed has become Ubisoft's best selling franchise, this is interesting because it originally was not supposed to exist. The first AC game was designed as a Prince of Persia title.
You can pair your Nintendo Switch Joy-Cons with your Android Phone, Mac, or PC. You can also use them to turn on the TV. But who uses that anymore?
The PlaySation 5 can automatically remaster backwards compatible PS4 games without any developer input.
Some of those facts are pretty fun, but if you know any other, I would be glad to hear them. Just make sure you don't become a wikipedia page. Facts are nice and they show off your knowledge, but they won't mean anything if you are not prepared for the questions.
Gamestop Interview Questions
Q: Why do you want to work at Gamestop?
A: Well, I assume because you love games. Or that you want to be around people with similar interests, who also happen to be people who like games. You could also mention your passion or knowledge of the industry. If that's the case you could mention something like "I am passionate about the industry, I love games and I want to find link-minded people. Gamestop is the perfect opportunity to help me achieve that goal." But whatever reason you might have, honesty is the most important part.
Q: What are your top 3 strengths?
A: Talk about your strengths that relate to the job description. If you are applying to be a cashier, you could mention how you have extensive knowledge of the industry or simply that you are great with people. Of course, if you are applying for a manager, you can mention your leadership qualities or your friendly and lovable nature.
Q: What are your top 3 weaknesses?
A: Now you can't very well answer that you are weak to magical abilities, although that would be a good ice breaker. Instead, you should mention your personal shortcomings but in a way that they don't relate to the job description. Something like "I am not great at looking at the big picture." is a believable weakness that won't interfere with your work, unless you are applying for an assistant manager or a manager.
Q: Why should we hire you?
A: This is where you can flex your gaming knowledge. If you are someone who spends their free time playing their favorite titles then you already have your answer. Saying something like "I know the industry and I spend a lot of my free time playing games. So I am able to offer first hand experience to customers, from the eyes of the player." will go a long way.
Q: Where do you see yourself in 5 years?
A: I am confident that every single person hates this question. Like I don't know what I am going to be eating for dinner and you want me to tell you what I will be doing in 5 years? But honesty is your best weapon. So even if you are not planning on staying there, you could mention your goal and how Gamestop will help you achieve that.
Q: Have you worn a uniform in the workplace before? How do you feel about this?
A: There are pros and cons to wearing a uniform. While it gives an identity to the brand and helps customers differentiate the workers, it can also be suffocating to wear. I could also see how some people can get a sense of comradery when wearing one. So give your honest feelings and if you don't particularly like uniforms, mention how you can see the benefits.
Q: How would you handle a customer who is aggressive towards you or a co-worker?
A: Nobody likes Karens – they are always watching and always unhappy. But that doesn't mean you should dismiss an aggressive customer. There are countless guides online on how to best deal with them. The best way is to stay calm and collected, so your answer can be something in the lines of "I will remain calm and listen to the customer's complaints, if they are aggressive towards a co-worker I will approach to see if I can help. Either way, I will stand firm and try to diffuse the situation, while I sympathize with the customer."
Q: How do you ensure that you always put the customers' needs first?
A: You know the saying "The customer is always right?" Well in Germany there is a different saying "The customer is king." This doesn't mean that they are always right, only that they should be respected. I believe that's the essence of customer service, respect. So you could mention something like "I will try to put myself in the customer's shoes, I will respect their needs and wishes."
Q: How do you handle situations that could cause you to be late or miss work?
A: It's never a good idea to disappear from work one day without telling anybody. Instead, just call your boss, tell them the reason you will be late or won't be able to come in and try to find someone to cover for you. It's also good if you tell your boss you will be missing work in advance and not on the actual day, although sometimes that's unavoidable.
Q: What would your most recent employer say about your character and honesty?
A: Be honest, focus more on the good things your boss will say but don't neglect the bad. This way, you will appear truly honest and professional. So, you might say something like "My last employer would probably say that I am a quiet individual who gets the job done, but sometimes loses focus."
Q: Do you have reliable transportation?
A: You should know that this is not a " Do you have a car?" question. A bike, public transportation, or simply walking can be just as reliable as driving. You also don't have to say what kind of reliable transportation you have at your disposal. Saying something like "Yes, I have my own method of transportation." should be enough.
Q: On a scale of 1-10 how strong are your mathematical skills?
A: This is a tricky question because you shouldn't go to the extremes. Answering with 10 will make you seem overconfident, while answering with a 1 will make you seem the exact opposite. Instead, if you think you are not good with numbers you should put yourself around 5-6. On the other hand, if you are confident in your calculation skill set, answer with a 7 or 8. You could say something like "I consider myself pretty good with numbers, so on a scale of 1 to 10 I would put myself around 7 or 8."
What Happens After The Interview?
Hopefully you get hired. Pass the drug test, make a character sheet, and impress the employer with your wealth of knowledge. After all, that's all it takes to land your dream job. Now, you just have to wait around a week to hear back. If you don't, you can always follow-up with an email or a phone call. Oh, one more thing, they will probably tell you this but once they call you in for training, you will have to bring your social security card and ID.
But maybe you already knew that, maybe you have worked there or are applying right now. Either way, I would love to know about your experience and I'm sure everyone else would like so as well. So if you want to share, type your message below.