Picture this, you're a student at university – your exams are coming up, and your only close friend has been the coffee machine in the main hall. You are now nearing your last savings, and your coffee addiction has grown strong. What do you do? Enter: Dutch Bros.
All jokes aside, there are many benefits to working at a coffee shop, and it's not just the free drinks. Not to mention, you don't have to necessarily work as a barista. There are various jobs at Dutch Bros available depending on your experience and interest.
Dutch Bros Jobs
Working at Dutch Bros is perfect for anyone who wants to feel encouraged, poured into, have amazing growth opportunities, and flourish in a positive work environment. There are open positions both at Dutch Bros coffee shop locations, as well as plenty of Dutch Bros careers at the HQ. You don't have to aim strictly at a barista position as there's always room to explore and more career paths to follow, such as Roaster, Web Developer, Product Manager, Bookkeeper and more!
Hiring Requirements
Wondering what it takes to get hired at Dutch Bros? Well, apart from having a positive attitude and a sense of urgency, make sure you're at least 16 years old when applying. Some positions will require you to be older, depending on the location you're applying from. Other than that, you don't even need much experience. People often apply with none and end up being trained by other staff members!
Does Dutch Bros Offer Benefits?
Yes and yes! It's not just limitless caffeine – there's more than meets the eye with Dutch Bros. Here's why:
Free drinks on shift + 30% off: For all staff
Flexible hours: For part-timers
Generous customer tips: For all staff
Free merchandise: For all staff
Health insurance: For management
Paid parental leave: For managers
Paid sick days: For management
401k: For management and other staff – received after 1 year of work and must be 18 years old and working at least 20 hours per week
Careers At Dutch Bros
Dutch Bros offer all kinds of careers all the time – they are planning on expanding their sites, upgrading from 300 to 800 by the end of 2023. This means there is a huge opportunity to advance at Dutch Bros. Currently, on their website, you'll find more than barista vacancies. They're constantly hiring all kinds of staff, from roasters and bookkeepers to web developers. You don't necessarily have to be frothing up milk to be working there. I can't go into detail about all their available positions, so I have selected three professions to introduce you to.
Dutch Bros Product Manager
As a Product Manager, you'll be in charge of marketing and optimizing sales. Dutch Bros is looking for someone with a lot of experience – one who will take the role like a champion. The future Product Manager at Dutch Bros is competent and adaptable, an excellent strategist, and a communicator and leader with the ability to develop, track, and report key analytics and performance indicators. It's a job with a lot of responsibilities, but the pay is very good.
Dutch Bros Product Manager Salary: $98,734.96/year
Dutch Bros Roaster
Who says you have to be a barista (or broista, if you will) when working at Dutch Bros? You can go behind the scenes instead if you wish. Not everyone is cut out to work with customers, so having an alternative is always a good idea. As a Dutch Bros Roaster (don't know why they didn't call this position Broaster), you'll be responsible for roasting the signature three-bean coffee blend, ensuring the final product is up to Dutch Bros standards, as well as being in charge of some shipment and stacking duties. You'll be working at the roastery, which has its very own designated coffee bar and broista. It's a pretty sound job for introverts if you ask me!
Dutch Bros Roaster Salary: $15.13/hour
Dutch Bros Barista
Stop right there! It's no longer called barista. It's Broista if you're applying for Dutch Bros! In case you don't know what Broistas are, they are the superheroes that turn zombies into well-functioning adults every morning. You're basically a superhero making a difference one cup at a time. So in order to save the city, you have to make sure you're on time, you're a good multitasker, and you're happy to provide customers with their "moment of special"! A positive attitude is necessary for this role, and you don't need to be an experienced Broista to get the job!
Dutch Bros Barista Salary: $10/hour + tips
Dutch Bros Application 2021
At the moment, you can apply for a career at Dutch Bros online and with this PDF, which you can bring to your local Dutch Bros coffee shop. Just swing by if you know there's an open position available, and speak to the manager. They will guide you through the rest of the application process!
As for the Dutch Bros online application, you can follow the link above and start by looking for the available positions according to your location.
Select your desired job vacancy, and move on to "apply now." Create a profile online; submit your personal information, online application, and resume; and you're done! It's a pretty standard process for applying, so you won't be faced with any atypical requests.
Do You Need A Resume For Dutch Bros?
Ah, everyone's biggest dread – CVs and Resumes. Scratch that. I think everyone's true dread is interviews, but we'll get to that later. So you probably thought you could get away without submitting a resume? Well, technically you can if you're applying for some entry-level positions and you have no experience, but think of all the candidates that will have a nice and neat CV filled with all their impressive skills. They'll stand out immediately. You don't want to waste an opportunity here, do you?
Thankfully, resume templates exist, and there's a good chunk of them online that are free, so all you have to do is just update yours with the relevant information. This differs depending on your job role, of course, so I've decided to give you a hand by highlighting the most important information to include in a resume depending on the job you're applying for.
Managers hold a lot of responsibilities on their shoulders. It's best to highlight all your incredible experience with the previous companies you worked for, as well as your proficiency with Microsoft Suite and Google Suite. This position requires you to also have a bachelor's degree in Marketing or a related field, so don't forget to add that to the "Education" section. Do you speak another language? This is a great bonus for any up-and-coming manager!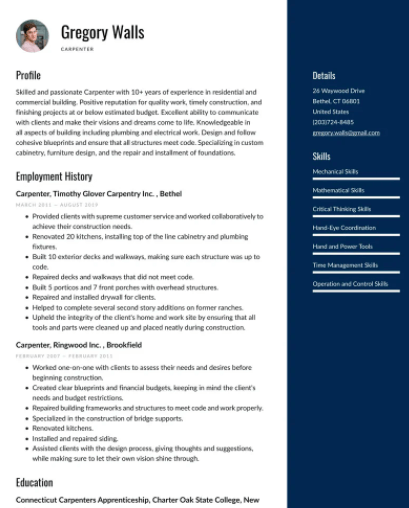 If you're planning on applying for this role, make sure to highlight your organizational skills. Are you a quick learner? Put that on your resume! Have you worked with other types of specialized machinery before? Put that down. Any warehouse experience – great! Include it in your CV. Most of all, try to defend Dutch Bros' three top values – speed, quality, and service!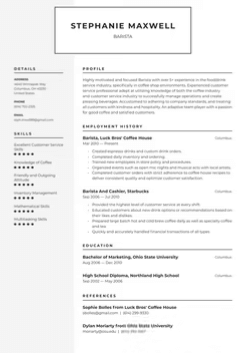 As a future Broista, make sure you have a Food Handler's Certificate before you apply. If you don't have any previous experience, include any volunteer jobs you have taken on, and highlight the skills you received from them. Are you a good multitasker? A good team player? Perhaps the most important trait to include here would be your outstanding communication skills!
Dutch Bros Interview
Listen, I won't bore you with the usual things you should do in an interview. It's no news that you should get rest, leave early, and bring a good luck charm, right? Instead, if you really want to know how to get a job at Dutch Bros, get yourself familiar with the company. I managed to list some pretty fun facts you never would have guessed about Dutch Bros.
Use These Dutch Bros Fun Facts to Help You Land the Job
Baristas at Dutch Bros are called Broistas! It's not a spelling mistake – that's just what they're called.
Dutch Bros has a top-secret menu that isn't printed out at their coffee shops. It includes 14 super-secret special drinks that you can purchase but won't see mentioned anywhere around the store – a pretty good marketing gimmick if you ask me!
Speed, quality, and service are the company's three main values. Make sure to talk about them during your interview. That way, you'll really stand out and prove you're the perfect fit for the company.
The founders of the coffee shop chain really are two Dutch brothers and come from a generation of dairy businessmen – they're called Dane and Travis Boersma.
Dutch Bros have expanded to over 300 locations in the Pacific Northwest, which is no easy task for a startup competing with Starbucks!
Breve at Dutch Bros is an espresso-based coffee drink based on the Italian cappuccino, except it's made with half-and-half (a mix of whole milk and cream).
One of the secret drinks on the menu is called Unicorn Blood – it's a strawberry, white chocolate, and almond energy drink!
911 – another top-secret drink that includes three shots of the signature Dutch Bros espresso. I recommend you save it for dire moments.
A great tip I can give you is to get yourself familiar with the fun facts and try to implement them in your answers during the interview. Depending on your location and the number of applicants, you might end up having completely different interview experiences at Dutch Bros.
For example, some people have gone to a casual group interview in a local park, where they were divided into groups by the different managers. Each candidate was given 2 minutes to talk about themselves in the form of a "pitch." Another example is totally different – an applicant was called for a 5-minute FaceTime interview and, after answering a few questions, got the job 2 days later. This difference is largely due to the fact that each Dutch Bros is operated locally, and management prefers to have different approaches to their interview process.
Overall, most interviews for Barista… sorry Broista and Roaster… sorry – Broaster positions will be fairly easy, and Dutch Bros tends to look for the right personality rather than a ton of skill. Even if you don't have the experience, you should try your luck! The last thing you should do in order to stop Googling "How to get a job at Dutch Bros" is take a look at some interview questions that have been asked during previous interviews. Practice answering them, follow the advice below, and you'll ace it! Good luck!
Dutch Bros Interview Questions
Q: Why do you want to work at Dutch Bros?
A: There's never a perfect answer to this question. I hate to disappoint you here, but you'll have to get the brain cells moving – is there a personal reason why you're applying to Dutch Bros? Is it your obsessive love of coffee? I once heard someone say, "Before a cup of coffee, I can't even remember the names of my kids." If this sounds like you, your caffeine fascination is a great reason to apply for the job. Or maybe you have a less personal reason for applying. Maybe the location is extremely convenient, and the working schedule is flexible, which is exactly what you need right now. Free coffee is just a great benefit!
Q: What are your top 3 strengths?
A: Yes, the most dreaded interview question. Try to give a good answer – a dry response along the lines of "I'm a people person" or "I'm organized" won't make a memorable impression. No one will take you seriously or want to hire you with such a lack of imagination. What is it that you really like about yourself? Maybe you recently discovered you're great with logic and can crack some pretty difficult games, like chess. Or maybe you're rarely phased by people's opinions and emotions and therefore are excellent under pressure. Or maybe you just really like it when things are neat and in order, so you're a virtuoso at organizing? Add some personality to your answers.
Q: What are your top 3 weaknesses?
A: Just don't go with the generic, "I'm a workaholic, and I can never find time to do anything else." It just shows your lack of a well-developed work–life balance. Maybe you're not particularly good at explaining things to people – not that you're not good with words, just struggle to make material relatable? In essence, you're not a great teacher, but in contrast, you're a quick learner. If that is who you are, don't be afraid to say it. Having a genuine look at your flaws, and trying to work on them is important.
Q: Why should we hire you?
A: This is the moment where you use the three Dutch Bros values I mentioned earlier: speed, quality, and service. Try to defend them, but don't make it obvious that you're referring to them. Let your interviewer know you're quick on your feet and you've been complimented for being a great multitasker. Mention your education and any previous experience at restaurants or coffee shops – this will cover the "quality" value. Finally, wrap it up by talking about how great you are with service – not just the talking to people bit but also keeping an environment clean and presentable so more customers are attracted to the coffee shop and are tempted to grab a drink.
Q: Where do you see yourself in 5 years?
A: Bear in mind, no employer will be happy to hear you're about to work for them for a short period of time. The amount of training and paperwork they have to go through for each individual can be overwhelming if everyone just left after two weeks. I'm not saying you should sell your soul and become the third Dutch Bro (but hey, if that's what you want, good for you). Just hint at the fact that Dutch Bros is part of your future – how long for you can't be certain, but if you enjoy the job, you might even stay and build a solid future for yourself there.
Q: What three artists would you listen to on a road trip?
A: This is an actual question that was asked in an interview with Dutch Bros. It just goes to show how much they value your personality. Technically, there's no wrong answer here, so just think of something catchy and fun. A lot of Broistas get to choose the music at their workplace, so make sure you don't pick a music artist who'll permanently ban you from having a go at the jukebox.
Q: How would you best describe yourself in 3 words?
A: This one is up to your imagination. Try to avoid listing skills here. Really look at yourself, and try to play a small game if you're struggling: if you were a character in a film, what three words would describe you and make you stand out at the same time? For example, I would personally say extrovert/diverse/felinophile! You can experiment with these, and if you're struggling, you can always try and do an MBTI personality test, and pick three of the adjectives corresponding to your type. It really works like a charm!
Q: What would you do if a customer got angry?
A: If you're applying for a job in customer service, you'll definitely get asked this question, especially at a place like Dutch Bros, who puts the customer's experience at the top of their priorities. When coming up with your answer, make sure to talk about how you would show empathy to the customer (covering the "service" value). Then, try and figure out where the problem is. Is it something you can deal with? If so, take the necessary actions, and correct the mistake. If not, and the customer-zombie's problem has nothing to do with you, it's time to pull the manager card. Know that you can't always have the answers, and fixing everyone's mistakes isn't part of your job. And lastly, never take it personally!
Q: If you were to be any type of cereal, which would you be and why?
A: I mean… This is also taken from the list of random questions people actually got asked at Dutch Bros interviews. I've included it in the list because it showcases that you can always be caught off-guard during an interview. No matter how much you prepare or research, you can't 100% predict what you'll get asked. Instead, try not to stress. It's normal if you get nervous at some point, and interviewers usually expect that from the candidates they speak to. Take a deep breath… I'd simply say I don't like cereal!
Q: What do you like to do for fun?
A: This is another commonly asked question by interviewers at Dutch Bros. Take the opportunity to showcase your personality. Are you an outdoorsy person? Do you spend your free time in the mountains, hiking? Or maybe you enjoy playing board games with friends. Don't forget that you'll be meeting loads of people at your new job, who might just be around the same age as you – there's a good chance you'll form some valuable connections and friendships. It's nice to find some common interests with others!
What Happens After The Interview?
Hopefully, you cheer for your success! If I were you, I'd go straight home and have a long nap after a stressful interview, although your interview won't be stressful at all – look at how well-prepared you are!
Dutch Bros tends to wait a few days until they call you back with an answer (if they haven't directly offered you the job during the interview). Don't wait by the phone. Instead, keep applying for jobs and going about your business. You might get called in for a trial shift, but most people applying for entry-level jobs have no experience, so instead, they start a 12-day training course to learn all about their position. It's a pretty exciting thing, and it's not often that jobs provide so much training straight from the start!
I really hope you have found this article useful! If you know someone who has already applied for a job at Dutch Bros, tell us about their experience! Have you been to an interview with Dutch Bros before? We want to know the details! Share your experience in the comment section below!