Cabela's is an outdoor recreation merchandiser, generating millions of products and services for people into all kinds of sports. It has stores in the US, Canada and the company's products are shipped worldwide in over 120 countries.
Cabela's Jobs
Regardless of your job role, Cabela's always hires outgoing and personable individuals. The environment is busy and exciting – you'll be speaking to customers from all over the world every day. I know working in retail doesn't exactly sound like a lot of fun, but you could be doing a lot worse, especially if you're looking for an entry-level job with a lot of benefits. Cabela's careers offer the ability to progress into roles featuring more responsibility and training too if you're thinking about the long-term.
Hiring Requirements
If you decide to apply at Cabela's you have to meet several hiring requirements. You must be at least 18 years old and have a High School diploma or equivalent to start working for them. Even though no experience in retail is necessarily needed to apply, your overall odds will increase if you have prepared a resume. Another requirement after your One on One interview might be agreeing to a drug test upon hiring, which according to online users doesn't happen as often as advertised by the company. Still, it's good to know they have this policy.
Does Cabela's Offer Benefits?
Yes, Cabela's offers a lot of benefits, including incentives for outstanding staff performance, as well as more impressive perks depending on your job role. As expected, people who work full time will get better benefits packages than those who work part-time, but you won't be left empty-handed. In fact, Cabela's is pretty impressive when it comes to benefits for all staff, check them out:
Full benefits package: Available for all staff
Flexible Spending Account: Available for full-time staff only
Health Savings: Available for all staff
401k: Available for all staff
FREE gym access, fitness classes, wellness coaching: Available for Base Camp Employees only
Paid Holidays: Available for all staff
I would still advise you to ask about benefits at your interview so that you can be absolutely certain what you're eligible for.
Careers At Cabela's
Cabela's is a great place to work part-time, especially if you're doing it to support yourself during your university degree. Of course, if you feel like you want more responsibilities, you can apply for an assistant / general manager position, but bear in mind Cabela's wants you to meet the department's requirements for experience, which are pretty tough for people who haven't worked in management before. In other words – chances of getting into management without solid years of experience are slim. It's not impossible of course, and if you're curious, we have listed the job descriptions and requirements below for you to check out!
Cabela's General Manager
If you're interested in a General Manager position at Cabela's, prepare to take on a lot of responsibility. If you're planning on applying, know that Cabela's is looking for an employee with 5+ years of retail management experience. They do ask for additional proficiencies with database software such as Spreadsheets, Word, Electronic Point, Sale Managements systems, and more. See what I mean – Cabela's has a reputation for hiring experts!
Aside from that, mathematical and organizational skills should be in check, alongside leadership skills and the ability to hold a meeting with ease in front of a large team. As a Cabela's manager, you'll be in charge of the day-to-day management of staff and in-store operations, merchandising, financial efficiency, and presentation.
Cabela's General Manager Salary: $36k-63k /year
Cabela's Assistant Manager
The requirements for the Cabela's Assistant Manager position aren't that different from those for General Management – candidates are expected to be proficient with PC-based Word software, Spreadsheets, P.O.S., and inventory systems. Once again, 5+ years of experience working as an assistant manager elsewhere with a minimum of 2 sites managed are required for the position. As an Assistant Manager at Cabela's, you'll be in charge of store merchandise management, leadership development, inventory, and financial efficiency control. That's probably not going to be all, though.
Cabela's Assistant Manager Salary: $36,000 – $56,000 /year
Cabela's Retail Cashier
If you're looking for part-time work with less experience necessary for applying and a flexible working schedule, Cabela's Retail Cashier position might pique your interest. You'll be interacting with customers, recommending merchandise and other stock, as well as performing some daily sanitation duties such as cleaning countertops and workspaces neat. Basic math and computer skills are needed for this job. The pay is way above the national minimum, which is great!
Cabela's Retail Cashier Salary: $9 /hour
Cabela's Application 2021
Are you set on applying for a job at Cabela's? All you have to do is go to their official website and search for available positions by looking up your location and typing a keyword. Scroll down the page to browse different results and pick one that you'd like to apply for. Next, create an online profile. Once you're in, you can import data from your LinkedIn profile or you can press on "Build data using this site". You'll then be asked to upload your resume (which is optional but I highly recommend you upload one) and cover letter, as well as fill in some contact information.
It's a pretty basic process that most websites will ask you to undergo in order to apply for any position. Another good thing is you can subscribe to receiving new job postings as they come along and be the first to apply.
Do You Need A Resume For Cabela's?
Even though you don't technically need a resume for Cabela's, you will be prompted to submit one online, alongside a cover letter. CVs and resumes can be tough to write at any point in our lives – when we have a ton of experience, and when we have none. Below, you can find some example templates, which you can use when applying. I honestly wish I knew about resume templates when I first started applying for jobs – the whole idea of a blank page staring at me was exactly the thing that made me put off writing CVs. With a template and a good guide, it makes the whole process super easy – I have used templates since forever. It's one of the best ways to make your CV stand out and help you get noticed amongst thousands of other applications.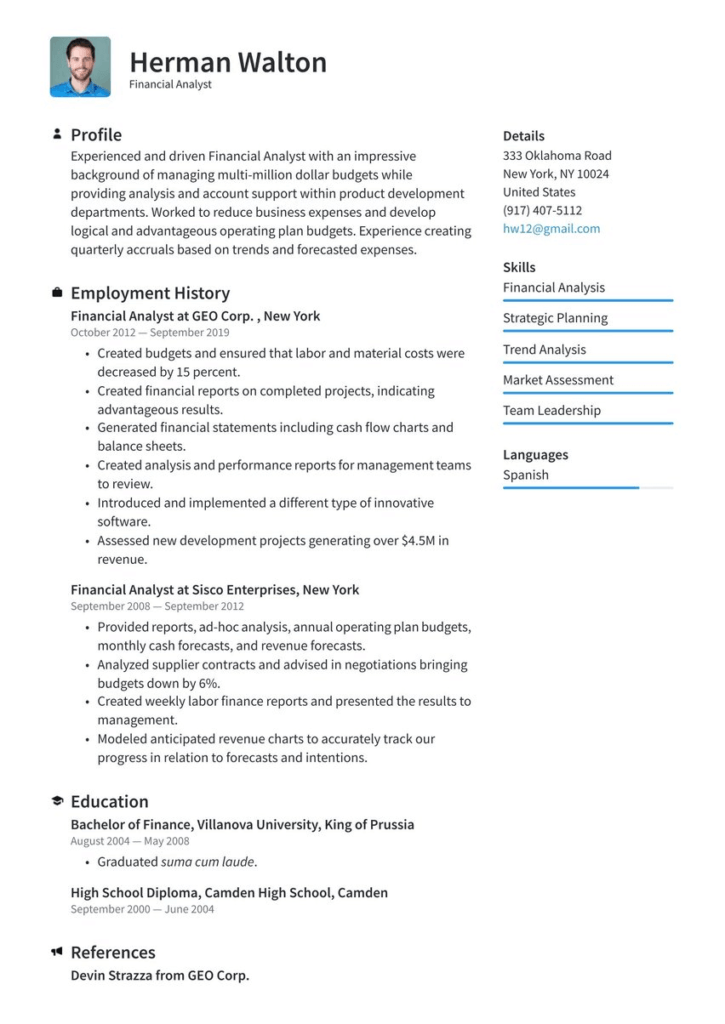 When preparing your CV for a General Manager position at Cabela's, have another detailed look at their hiring requirements. Cabela's are particular about the sort of qualifications they want from their applicants. I'd recommend you make sure your education matches their expectations. Check if you have added their required candidate skills and abilities, such as "Demonstrated use of Team Concept of Management" and more.
Do you know how to calculate discounts, commissions and percentages? If so, showcase your math skills. Leave the storytelling for your interview and cover letter. That doesn't mean leaving your CV bone-dry of personality, just make sure to show them how qualified you are.
A lot of what was mentioned above applies here. Highlight the most important skills required for this job in your CV. Do you have a minimum of 5 years in Big Box? Are high-volume management and outstanding interpersonal skills part of your previous employment history? Add that in.
Presentation and communication abilities are also important for this position, so don't neglect them in your CV. Abilities showcasing report and correspondence analysis, as well as the ability to interpret financial and legal information, should also be present. By the way, there are CV apps and tools that can scan your applications and look for keywords included in the job description so you don't miss a thing. Don't be afraid to add some personality to your introduction, in order to grab the reader's attention.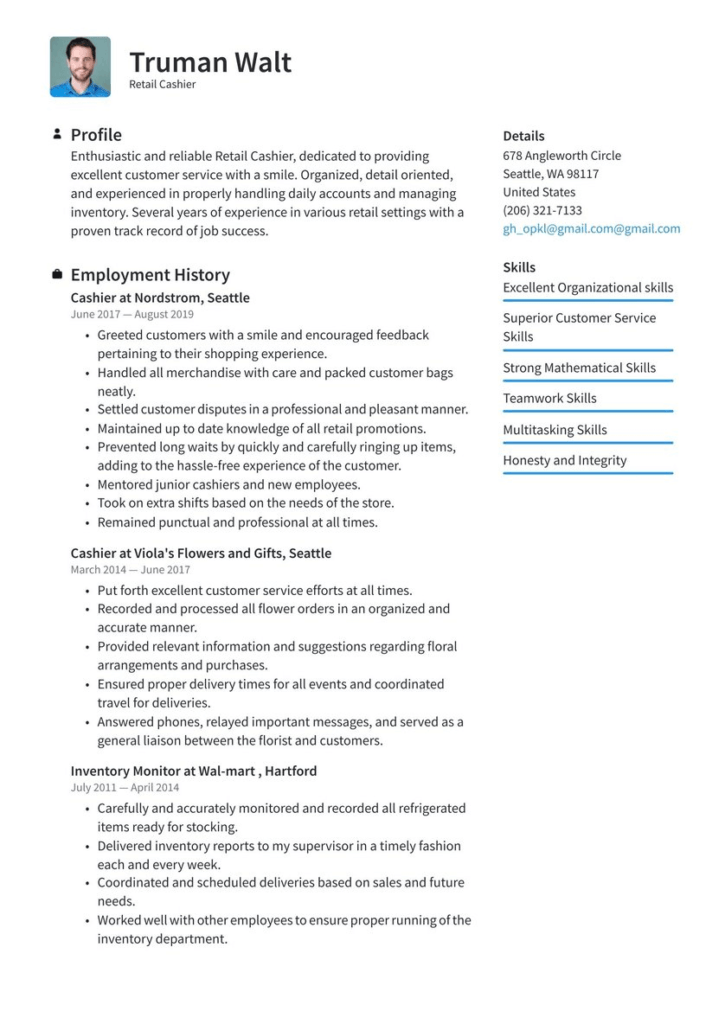 As a retail cashier, you don't have so much pressure when applying, but I would still advise you to put work into your CV however little experience you might have. Even if you have worked at cash registers in restaurants or gas stations, your experience counts.
Make sure to write an attention-grabbing, confident and honest statement about who you are. Try going over your cover letter and CV from an employer's point of view. If you feel like you're not any good at that, just give it to someone you trust to provide you with constructive criticism and tell you if you're being too "on the nose".
Cabela's Interview
The most overwhelming part of getting any job – the interview. Let me guess – there are so many things going through your head – you're stressed because you have to talk to strangers and you worry about what they're going to think of you. I know, I've been there. But there are some things you can do to ease the process. Here's how you can get a job at Cabela's:
For those who have trouble with confidence I give the following advice – don't forget that interviews are not interrogations. Working somewhere is a mutual agreement – you should genuinely want to work for someone just as much as they want to work with you. After this realization, you might even stop feeling awkward and relax a little bit! Knowing your worth should give you a confidence boost.
Make sure you have everything you need for your interview. You won't get far if you leave your ID at home, so double-check if you have your wallet with you. I know this sounds like your mom's advice but it's important! Do you have a travel card? Make sure you've got it in your pocket. Is there a lucky charm that will help you feel more relaxed? Bring that along!
Print out some copies of your CV in case your interviewer needs them. Put them in a folder or somewhere they won't get crumpled. Please don't put them at the bottom of your rucksack (yes this one is from personal experience).
Another thing that always worries me personally is being prompt. The number of times I have been misled by Google maps or have underestimated the number of stairs I have to walk up…I know It's no news that you should get to your interview early, but I advise you to leave a spare half an hour for any unpredictable faux pas. What's the worst that could happen if you're there too early? You can simply get a coffee nearby (or better off a non-jittering drink) and wait it out, instead of arriving late, sweaty, and gasping for breath!
Another benefit of arriving early for your interview is crossing paths with other people who have already been through the process. Try to gauge their energy to get a better idea of what's coming. Or just have a little chat with the receptionist – they might remember you and sneak in a good word after you leave.
I spoke about this briefly already, but have you thought about visiting the store before your interview? You can learn a lot about the environment and the quality of customer service from being an incognito customer yourself.
Try to sneak in some fun facts about the company during the interview. Just don't overdo it – you might not have to use these at all, but some bad cop interviewers like to include the question "What are some facts you know about the company?'. In this case, make sure you remember some interesting facts about Cabela's.
Don't worry I've got you covered – here are a few facts about Cabela's:
Cabela's are doing so well they don't mind spending a little extra on their catalogs. They ship to 50 states and to 120 countries.
Some Cabela's stores used to have a literal Bargain Cave full of discounted items, which is now available online.
Cabela's was established by Dick and Mary Cabela in 1961. Dick Cabela started the business by offering hand-tied lures in his family's furniture shop. Customers didn't seem interested in them, so he bought an ad in the local newspaper, offering five flies in exchange for 25 cents sent through postage. Soon enough, people bought them, and he wrote their names in a mailing list and started sending them three-page catalogs with fishing gear straight to their house. I guess no one thought there was anything fishy about that…
Cabela's Interview Questions
Interview questions can be the most dreaded part of an application process. I generally think you can prepare for an interview by trying to answer some of the most popular questions asked. Back in my uni years, I used to ask my housemates to do fake interviews with me. I'd give them a list of questions and do my best to prepare convincing answers. I decided to do the same for you by selecting some of the most commonly asked (and most annoying) interview questions I have come across over the years:
Q: Tell us a bit about yourself.
A: There are many ways you can approach this. Some people have a more storytelling approach. They are confident to tell a story about themselves and take their interviewer on a journey. If this sounds like something you'd – go ahead. Make sure you highlight your achievements in some way, though. Alternatively, you can talk about what you have done in the past (just finished high school or looking for a way to support yourself), what you're doing now (studying or hobbies) and what you'd like to do in the future (graduate, find your passion, travel, etc.). Sometimes just a few sentences are enough. If you get nervous, try and be reciprocal – ask the interviewer to tell something about themselves too.
Q: Why do you want to work at Cabela's?
A: Are you "outdoorsy" much like most Cabela's customers? If yes, this is the perfect way to answer this question. However, not every job we get in our lives will match our interests. Most of us look for jobs, especially entry-level positions, because we need money to support ourselves. You might be tempted to answer with "I need the cash", but let me tell you – so will the next candidate. So think of some benefits this job will offer you – maybe you enjoy the literal benefits (health insurance, PTO, 401k) or the flexible hours? Are you trying to climb the management ladder? Did a friend recommend Cabela's to you? These are all perfectly fine answers.
Q: What are your top 3 strengths?
A: Try to avoid listing skills here – you don't want to repeat your resume! Everyone's good at something but how you present your qualities is what's important. Here's a story from my personal experience you might find useful:
"Working at a restaurant for a long time, we once had to change chefs. Needless to say, the new guy wasn't what customers were used to, and I was worried complaints would rain in. I knew he wasn't particularly good at some dishes yet, so I went out of my way to recommend the food he was confident in making. Customers were reluctant at first, but they got to try some new delicious dishes. I saved my colleague a lot of stress and everyone had a good time."
This story shows off three skills: teamwork, good pressure handling, and excellent interpersonal skills. Try and come up with a story of your own featuring three skills you're confident in – it works a lot better than listing information, trust me!
Q: What is your biggest weakness?
A: Personally, I struggle with this question a lot. A colleague of mine actually gave me his secret formula for answering it well – he'd start off jokingly: "I'm a workaholic, a perfectionist and I'm too nice to my boss". He'd laugh it off and switch to giving his proper answer:
"All jokes aside, I can rarely find time to focus on my hobbies. Time management isn't my strong suit but I got fed up lately and decided to do something about it. I started planning my week in advance and keeping a calendar. Now I finally have time to go fishing!"
I have given this example so it matches Cabela's outdoorsy brand, but you can mold it to whatever your actual interest is. See – not so hard after all!
Q: Where do you see yourself in 5 years?
A: Your interviewer probably checks for your level of ambition here, but there's no need to share every little thing you dream of. You can also say that you don't know. Have you heard the saying "Man makes plans… God laughs"? It's okay to say you haven't found your passion yet or that you're planning on finishing your degree. Keeping a stable job until you figure out everything is a perfectly fine way of answering!
What Happens After The Interview?
If your interview went well, the hiring manager probably talked to you about a starting date. If they gave you the old "We'll call you", you probably didn't do as well as you thought or maybe they were just looking for someone a little different. Brush it off and try the next thing.
If you did get the job, however, you'll probably get asked to do a trial shift. A few busy hours of work will introduce you to the staff and the environment.Try to avoid thinking about the pressure and instead introduce yourself to everyone. Act like the job is yours already and you're planning on sticking around. Don't forget to make mistakes – now is the best time to do that. Ask questions about the job if you're struggling with something. It shows that you care.
Have you applied for a job at Cabela's? What was your interview like? Share your personal experience in the comments below!