Are you passionate about sport and looking to start your first job? Why apply to your local burger joint when you can kickstart your career in an environment that reflects your main hobby? Over the years I have had many jobs, and I wish I had someone to give me advice on how to properly choose work. You don't always have to break your back for a job and experience the Monday syndrome. For example, maybe you grew up playing football – why not apply for a job as a sports retailer then?
Big 5 Sporting Goods has 434 stores in Arizona, California, Colorado, Idaho, Nevada, New Mexico, Oregon, Texas, Utah, Washington, and Wyoming. The name Big 5 is derived from the first 5 stores opened in California. They're always looking for new staff, and I can't wait to give you all the tips and tricks on how to get a job at Big 5 Sporting Goods.
Big 5 Sporting Goods Jobs
A very well structured and unionized company – Big 5 Sporting Goods careers provide flexible shifts, as an employee you'll be expected to deliver outstanding customer service daily. So, if you're a people focused person, you can apply for roles in retail, customer service, and management on their official website.
Hiring Requirements
Must be 18 years old or older to apply for an entry-level job at Big 5 Sporting Goods. You must be 21 or older for a management position. You must possess a High School Diploma, GED, High School Equivalency, certificated equivalent, or relevant experience. Upon accepting an open position, the applicant will be subject to E-Verify. Almost every employer at Big 5 Sporting Goods does a pre-employment urine drug test.
Does Big 5 Sporting Goods Offer Benefits?
Yes, they do! For part-timers, there is a great employee discount of 25% that they can take advantage of. There are other benefits that you can enjoy as a part-timer, but they depend on the hours you have worked, so make sure to talk about that at your interview or with your boss when you can. Other benefits for workers include:
Paid Time Off: Full-Time Staff
Maternity Leave: Full-time staff
Health Insurance: Full-time staff
401k Matching: Full-time staff
Dental Insurance: Full Time Staff
25% Employee Discount: All Staff
Careers At Big 5 Sporting Goods
There's a high chance you won't be stuck with Big 5 forever, but in case you're staying around with them for a few years and you want a stable job, why not familiarize yourself with what a career trajectory at Big 5 Sporting Goods could look like? There are many positions you can apply for if you want to progress!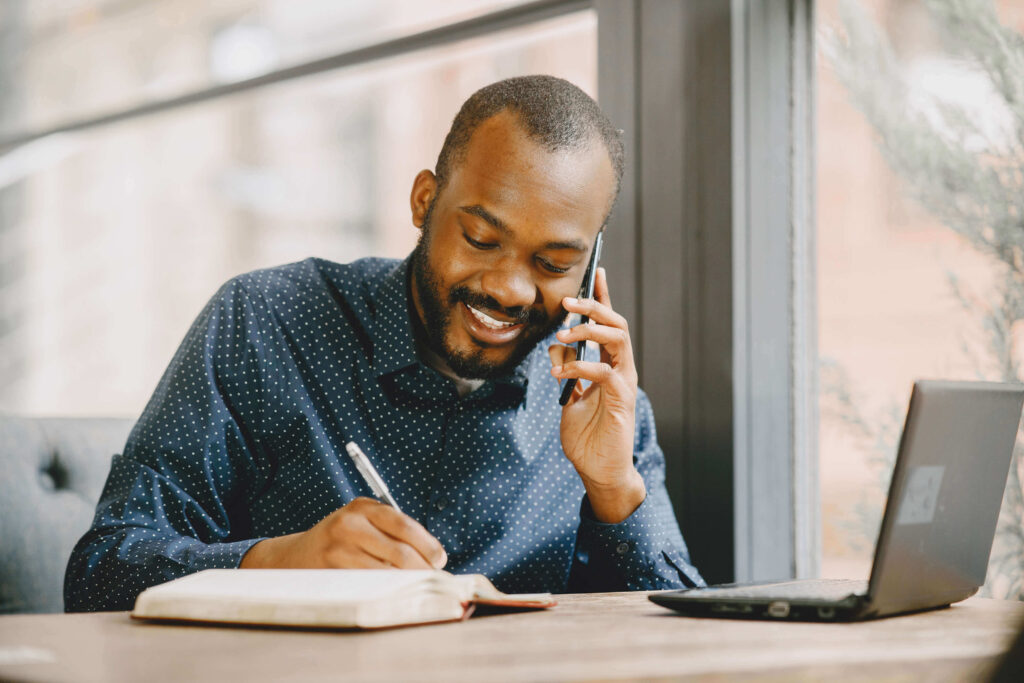 Big 5 Sporting Goods Manager Trainee
If you're applying for the Big 5 Sporting Goods management position, bear in mind you must be 21 or older. Having a genuine interest in sports is a must. Your responsibilities, apart from the obvious people management, will include customer sales and service in-store, directing customers, answering calls, providing product descriptions, checking and retrieving stock from the storage areas. Training for this position is provided and you should expect an hourly, non-exempt position, meaning you probably won't be released early from your shift if the store is dead.
Big 5 Sporting Goods Manager Trainee Salary: 13.49$ /hour
Big 5 Sporting Goods Assistant Manager
If you're applying for the Big 5 Sporting Goods assistant store manager position and you're an outdoor or sports enthusiast, have leadership experience and already know the store pretty well, then this job position is perfect for you! You'll be in charge of opening and closing the store, staffing, directing sales and cashier associates across the store, training newly hired associates, checking and retrieving stock, inventory control, replacement – overall a job made for people with supreme organization skills. If you're applying for this position make sure you have a similar and solid customer service background from your previous job – even though the position offers training, having an enthusiastic and knowledgeable approach is important.
Big 5 Sporting Goods Assistant Manager Salary: 15.10$ /hour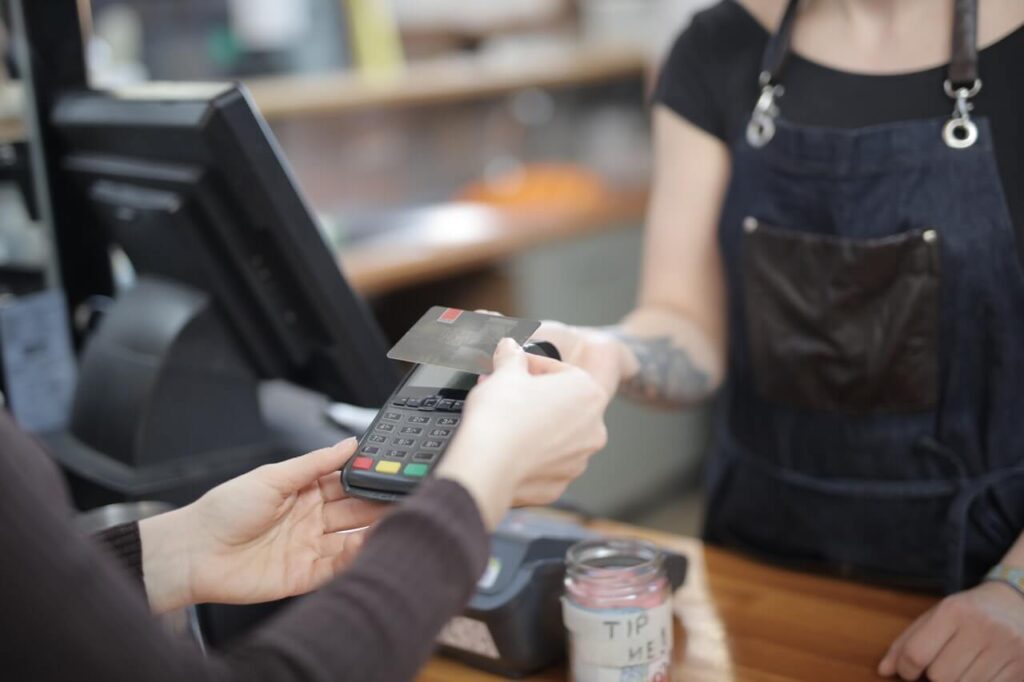 Big 5 Sporting Goods Cashier/Sales
Big 5 Sporting Goods are always looking for sports-minded individuals to join their team – whether it's a cashier position or manager position you're after, having an interest in sports is a must. Let's face it – you probably wouldn't enjoy this job as much if you hated sports, right? Additionally, if you're an enthusiastic, detail-oriented person, you're exactly what Big 5 Sporting Goods are looking for. The cashier/sales job role is responsible for overseeing the front counter, so handling money operations well and using basic math skills is also a requirement. Greeting customers, answering phones, stocking the shelves are other responsibilities you'll have. You will also be responsible for ensuring a pleasant shopping experience for the customers
Big 5 Sporting Goods Cashier/Sales Salary: $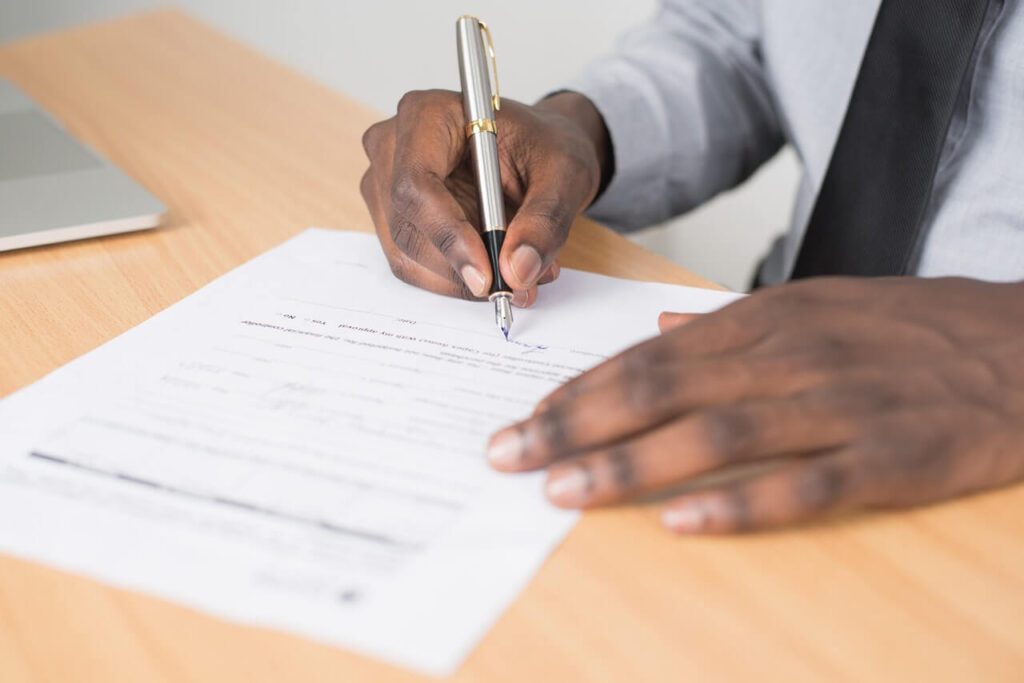 Big 5 Sporting Goods Application 2021
If you're planning to apply for a job at Big 5, you can submit your Big 5 Sporting Goods job application form on their official website. All the current openings will be displayed on the page, and you can choose whether you want to work in retail, customer service, or a managerial position. You'll be asked to register an account, so just follow the easy steps to continue the application process. At the end of the process you'll be asked to fill in documents, add an electronic signature and other forms of verification.
Do you have a resume? It will significantly increase your chances of getting the job. If you're not sure what to include, check out the section below:
Do You Need A Resume For Big 5 Sporting Goods?
Don't try to sneakily skip on creating your very own resume! You do need one to stand out and not to mention almost all positions will require you to have some previous experience, and to be honest, a good resume will make a significant difference when you're submitting your application. Below you'll find some advice on what you should include according to the three most popular professions: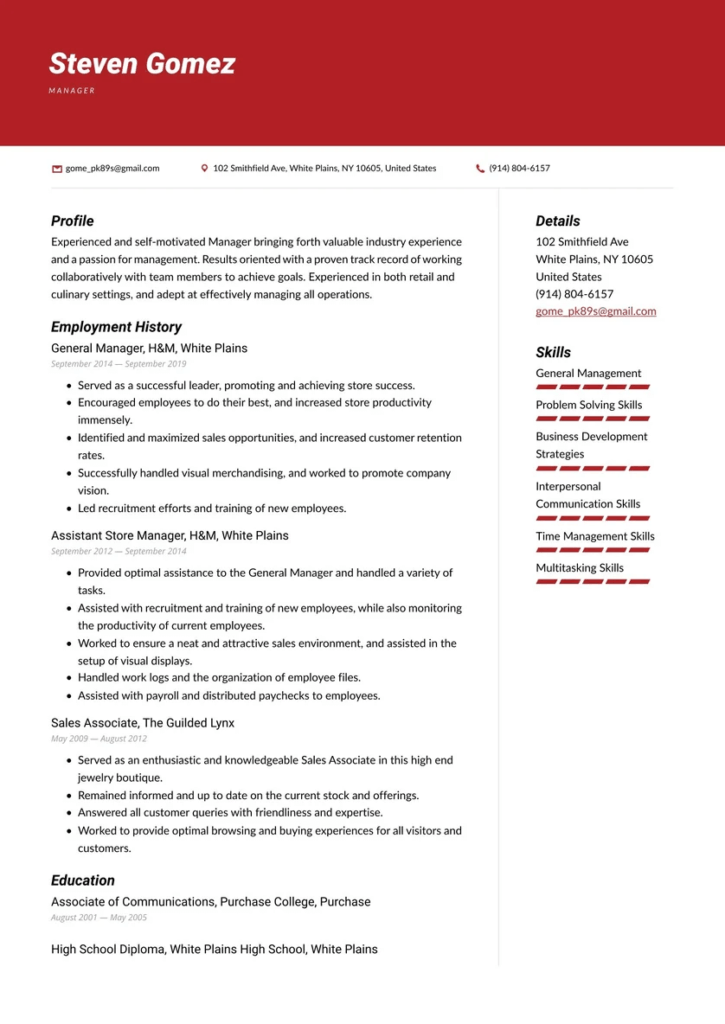 When including information about yourself in your resume, make sure it's relevant to what Big 5 Sporting Goods are looking for. Make sure you're selling your personality as well as the hard skills you acquired as an assistant manager elsewhere. Yes, if you're applying for a manager trainee you should most likely have some experience as an assistant manager or supervisor elsewhere in order to get the job. Think of it this way – many other people applying for the role will have this experience, so where do you stand among them? In your resume, make sure to mention a situation where you showed some outstanding leadership skills – this will be a huge benefit in the eyes of your employer.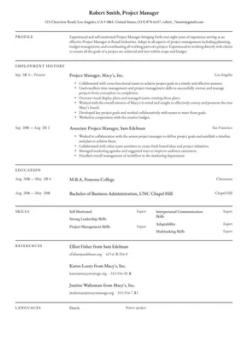 Do you have incredible organizational skills? Have you been a stable part of a team for a long time and feel like you deserve to progress to a role with more responsibilities? These factors need to be listed on your resume. Again, think of a situation where you were a valid part of your workspace and yet managed to outshine others. Do you think you're vigilant at work and have good attention to detail? These qualities should be listed in your resume!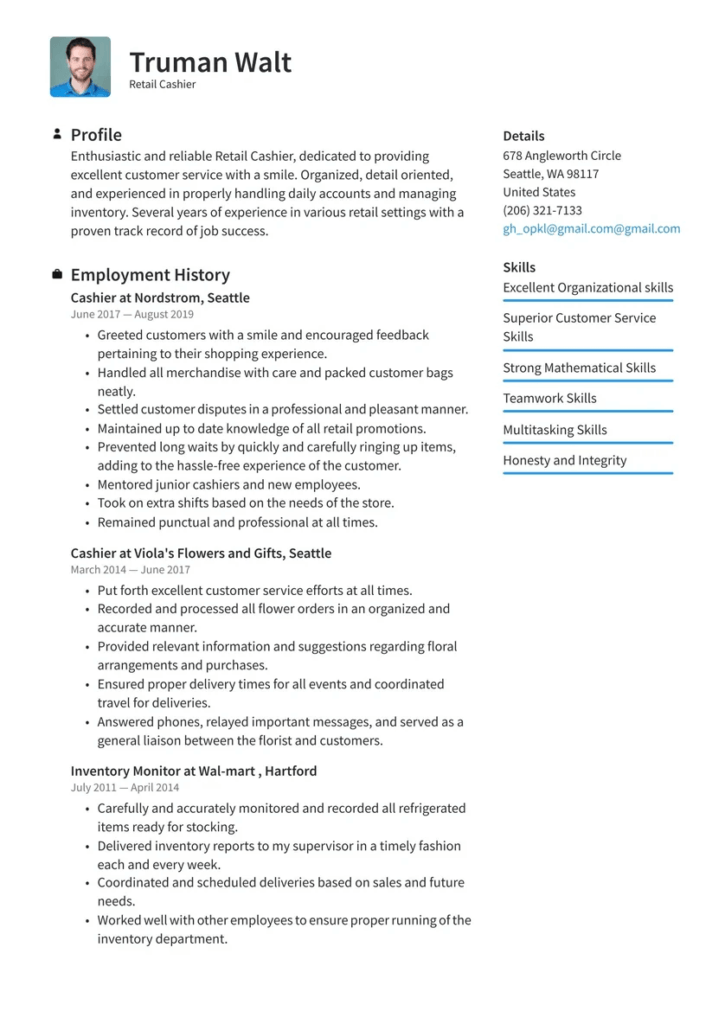 You don't need much experience to apply for a cashier/sales job at Big 5 Sporting Goods. Still, listing some summer work you have done or volunteer opportunities will be a great addition to your online application. Do you enjoy sports a lot and have been part of a sports team? You can reflect that on your resume so that your boss and interviewer know that your personality can fit with the rest of the team.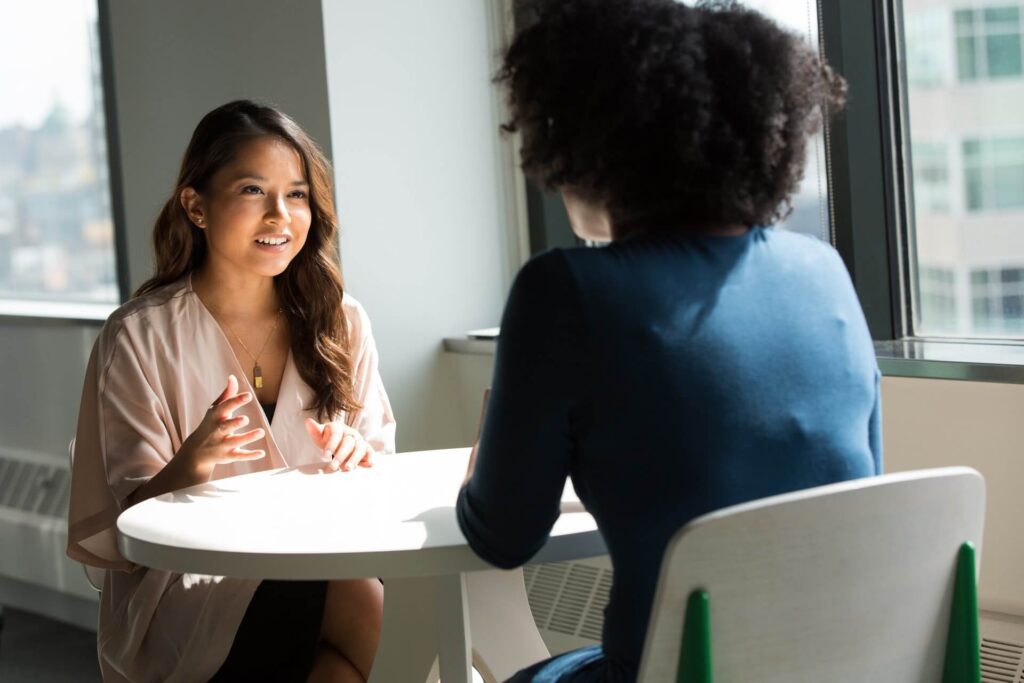 Big 5 Sporting Goods Interview
Are you wondering how to get a job with Big 5 Sporting Goods? The interview is a huge part of your application process, and it's important to make a good first impression. There are several things you can do to guarantee yourself a positive interview process:
Now that you know the time for the interview, try to arrive a little earlier than expected. 5 to 10 minutes is good enough, overdoing that will make you look like you're not good at planning and might pressure your interviewer. Grab a coffee nearby or check for places where you can have your future lunch break! Make sure you plan your commute as well – calculate the time necessary to travel to your interview a day ahead so you know the route.
If you're doing an interview online, try to play with the lighting in your home/office space. Is your space organized and tidy? You may not have a great camera but having an organized desk will make a good impression. Do a test run of your microphone and speakers to ensure you won't have any technical difficulties.
If you're physically attending an interview or doing one online, the dress code is an essential part of a first impression. Don't forget this is not a corporate environment so don't overdo the office look. Make sure you're comfortable and try to come up with a smart-casual outfit for this interview. I won't tell you to attend the interview wearing your oxfords – fashion has changed so much over the years, attending an interview wearing sneakers now seems appropriate. Who would know?
Don't overdo your makeup. A little to emphasize your good features is welcome, but overdoing it may leave the wrong impression. If you come out covered in glitter like you have just starred in Netflix's Euphoria you won't make a great first impression!
Cleanliness is a huge part of looking presentable at your interview. Whether it's your interview online or in person, don't show up with stained or unironed clothes. Clean shoes are also important, especially if you'll be working at a place that's selling them.
Don't forget that you won't know how close to your interviewer you're going to be. It's always a good idea to grab some gum and put on deodorant. Especially if you're a smoker – I know you'll need that pre-interview cigarette if you're a smoker!
The most important of all is, of course, being smiley, optimistic, bubbly, and positive! This is where you show the interviewer your best people skills, the ones you spoke so much about in your resume, remember? Working in customer service is a lot like acting so be sure to switch on your most charming self!
Take a printed copy of your resume. Your interviewer or boss may have had an intense day at work and forgotten to print your resume or application. Having one on hand is a great way to show you're always prepared.
Now that you have checked off all these pointers, it's important to focus on preparing for the interview questions. They are always the scariest part – having to think on the spot about what your weaknesses are? It's crazy, but you don't always have to improvise. I have prepared some of the most commonly asked questions at interviews and how to answer them in the best way, so you show up confident and ready to impress!
Big 5 Sporting Goods Interview Questions
Q: Tell me about yourself.
A: A simple question, and yet so many people forget to prepare for it. There's a great formula you can follow – try to sum up a pitch for yourself and who you are in 1-2 sentences using details from your past, present, and future. This is your chance to highlight the best from yourself, so why miss out on the opportunity?
Q: Why do you want to work at Big 5 Sporting Goods?
A: Do not go for a generic answer if you can – it may be difficult if you're under pressure, but since you're here already you'll be more than prepared for the job. Focus on the company itself. What is unique about Big 5 Sporting Goods? Perhaps you have a keen interest in sports yourself and you want to join an environment related to this area of interest you have? Try to be as specific as possible. Is there anything in the interaction with other employees that has you interested in the role? Maybe it will help you progress further into your career?
Q: What are your top 3 strengths?
A: A great opportunity to talk about the things that make you great. When answering this question, think about the quality of what you're saying, not the quantity – so don't just start listing skills. Try telling a specific story. Perhaps you discovered that you're particularly good at something? Use that story instead of generalizing an answer.
Q: What are your top 3 weaknesses?
A: This question exists in order to give your future boss or interviewer an idea of your honesty and self-evaluation, in addition to noting down any potential red flags in your future career with them. Saying things like "Stress really kills me, I can't get over it for the life of me" isn't an option. Neither is saying "I don't have weaknesses, I'm pretty perfect the way I am". I can bet you that your boss will vigilantly look for weakness even if they desire to hire you for the job. Perhaps you have never had strong people skills, which you consider your main weakness. You're very brave to apply for a job in retail then! Clearly communicate that you're trying to improve on that skill and don't want to be bad at communicating your whole life. A job at Big 5 Sporting Goods can help you polish that, but it's not the only thing you're doing to improve. Perhaps you're volunteering somewhere and you have to talk to strangers all the time?
Q: Why should we hire you?
A: A frightening question indeed, but if the interview has been going long enough for you to get asked that, it's a green flag. Now is your chance to talk about what really makes you a good fit at Big 5 Sporting Goods. Make sure to communicate that you really think you'll fit with the team if you have been introduced already. Tell your interviewer that you'll not only do the job – you'll do it well. Delivering great results is important to you – you're not there to just wait until the time you can clock out.
Q: Where do you see yourself in 5 years?
A: When answering this question, be honest, but also don't forget your manager probably wants to know if you have realistic ambitions as well as if you're there to stick around for a while. As a boss, having a huge turnover of staff is exhausting. If the career at Big 5 Sporting Goods aligns with your future goals – that's great, make sure to explain how and why. Additionally, if it doesn't and you're just there for some part-time work during your uni degree, they're in luck because for the time being you're looking for a stable part-time job to support yourself.
Q: How do you handle stress or pressure?
A: Don't be quick to answer this. Know that replying with a simple "I'm great, I can handle anything" won't cut it here. It's best if you can give a real example of a stressful situation that you handled well. You can also talk about different meditation practices you have implemented in your life – isn't that what most athletes do anyway? Always think of a way you can relate the answer to the relevant field you're applying to work for.
Q: What motivates you?
A: If you're asked this question by your interviewer, it means they want to see that you're excited about the job. Pick the thing you are sure is relevant to your role and Big 5 Sporting Goods. Your interest in sports comes in handy here. It's obvious you're there to earn money, so don't get sidetracked by answering plainly. Perhaps you want to be part of a team that shares the same interest as you. If you're honest about your motivations, your boss will know you're excited about the job opportunity.
Q: What should we know that's not on your resume?
A: It is a great sign if your recruiter asks you this question. It means they have checked off most questions and they would like to hear more about you. Perhaps there's something you couldn't fit in your resume that will make a really good impression on your future boss? Talk more about your experience, your goals, and your interests. Your interviewer probably wants to see if your personality is going to fit with the rest of the team.
Q: Is there anything you'd like to ask about the role?
A: Asking the right questions to your interviewer is important – it can give you an advantage upon starting your job. Always think in perspective. Imagine you have the job already and you show up on your first day. What do you do? What do you wear? Maybe you'll be asked to wear a uniform? Now is the time to check that. Don't know what your working hours or shifts will look like? Ask away. Need a parking space? Perhaps the company provides that. Do you know if you're getting paid weekly or biweekly? Simply ask! Having this knowledge ahead of time will make you look great during your first day, so don't be shy to ask what your first month of working at Big 5 Sporting Goods will look like.
Q: When can you start?
A: Now is a great time to talk about whether you need to give notice to your current employer or whether you'll need a break between jobs. Perhaps you can start immediately, but you have some appointments during the week that make you unavailable during certain times. Try to be flexible if they need you ASAP, but also be honest about your individual situation.
What Happens After The Interview?
Happy days! You got the job at Big 5 Sporting Goods! You'll probably be asked to come on a specific day so you can have your trial shift! Excellent. Make sure that you know the time and that you're available on that day. It's a good idea to ask how long your shift would be and who to look for when you come in, so you can get introduced to other staff quicker. Is there any further documentation you need to bring? If they don't provide a uniform, how are you expected to dress? Make sure that you are well rested before you turn up for your trial shift, as these usually take place during the busiest hours. Trial shifts are a test to see that all of what you have claimed during your interview is true.
What is our impression of interviews? Have you been asked difficult questions during interviews? Share your experience, we'd love to hear your say!