I don't think I need to tell you what Best Buy is all about. Unless you have been living under a rock for the past 55 years or so, you have probably heard of them. But for those who haven't, Best Buy basically sells electronics. Well, mostly. Apparently, they also have backpacks which I get. I mean, if you are going to buy a laptop, you might as well buy a backpack to carry it in.
Best Buy Jobs
Best Buy is a really "nerdy" place to work at and I mean that both as in the company and the people who work there. Since the minimum working age is 16 and teens can easily get a job there, Best Buy is an easy way to be among your "own" people. If you ever feel out of place at school or you find it hard to make friends, then maybe one of the jobs at Best Buy will help with that.
That being said, Best Buy careers are challenging so keep that in mind. Then again, which retail store isn't stressful? The job, however, is really rewarding and you get to be around truly smart people. You will also learn a lot about business and technology which is a nice bonus you can use in the future.
Hiring Requirements
As mentioned above, you have to be at least 16 years of age to apply for a job at Best Buy. That means you don't need a diploma or anything. Knowledge of latest technology trends and a passion for electronics is, however, expected. Best Buy is, after all, known as the Geek Kingdom so what else can you expect?
If you want to get hired you will have to somehow showcase your passion for either the store or technology in general. The best way to do so is by making a cover letter. It's not like you won't get hired if you don't include it in your application (technically it's not required), but it's highly advisable to prepare one. You also have to be a legal resident of the country where the Best Buy store you're interested in working at is located. Once they hire you, you should also expect a drug test.
Does Best Buy Offer Benefits?
Yes, while Best Buy has some pretty awesome benefits, most of them are only available to full-time employees who have spent some time at the store. That doesn't mean that part-time employees get away with nothing. They still have some benefits, but they can only enjoy them if they've been there for a while. It's a bit confusing, I know, but if you want to learn more, check out their pamphlet.
Part-Time & Full-Time Benefits
BlueCrewBucks Profit-sharing Plan: Basically this is an incentive to work harder. If your store exceeds a 103% net profit then you will get a share of the spoils.
Employee Discount: I mean this is a given – every store has employee discounts. But at Best Buy you can only make use of it if you have been there for over 30 days.
401(k): It's nice to know that both part-time and full-time employees get access to a retirement account. But you must be at least 18 years old to apply for this benefit.
Paid Time Off: This includes Vacation Time, Absence Time, Personal Holidays, Company Holidays, and Leaves of Absence. While all employees are eligible, full-timers can make use of this benefit immediately while part-timers are only eligible after one year of service.
Full-Time Benefits
Physical and Mental Well-being: It's in every company's best interest to make sure the workers are happy and Best Buy is no different. You will have access to stuff like Medical and Prescription Drug Coverage, as well as Behavioral Health Coverage which is basically therapy. (If I am going to spend 40 hours a week being yelled at by customers, I am going to need therapy, for sure.)
Insurance: Of course you gotta have your insurance and Best Buy offers a lot of options. You have your Life Insurance, as well as AD&D Insurance, and Short- & Long-Term Disability Insurance. Wait, there's more! Best Buy also offers a variety of Critical Illness, Accident, Dental and Vision Insurance. And finally there is the Auto/Home/Renters Insurance.
Tuition Assistance: Are you in debt? So am I! Luckily Best Buys has a program that gives back reimbursements of up to $3500 for undergrads and $5250 for grad level students.
Careers At Best Buy
It's safe to say that there are no shortages of opportunities at Best Buy. You can, of course, take the traditional retail route and start off as part of the Geek Squad and eventually move on to an Inventory Specialist, for example. From there, you are on your way to Assistant Manager and eventually a full on Store Manager.
But if that's not your thing you can choose the corporate route, which is a bit more difficult. For one, you will need to have experience and definitely a resume. But at least the opportunities are phenomenal – you can be anything from a QA to a Cybersecurity Engineer. As long as you also have that degree to back up your application, of course.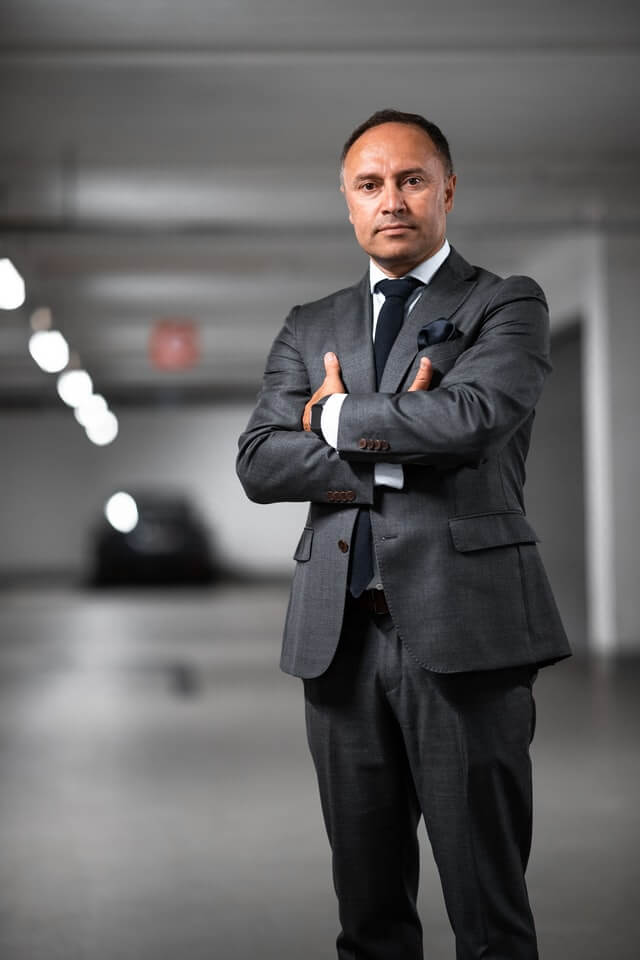 Best Buy Manager
You could say that the Best Buy Store Manager is the king of the store. The way the whole place runs, the safe and friendly work environment and the quality of work all depend on you. The profits the store generates and the new recruits are also part of your responsibilities. But I mean, no pressure. Plus being a Store Manager is still a very lucrative job.
Best Buy Manager Salary: $72,974 /year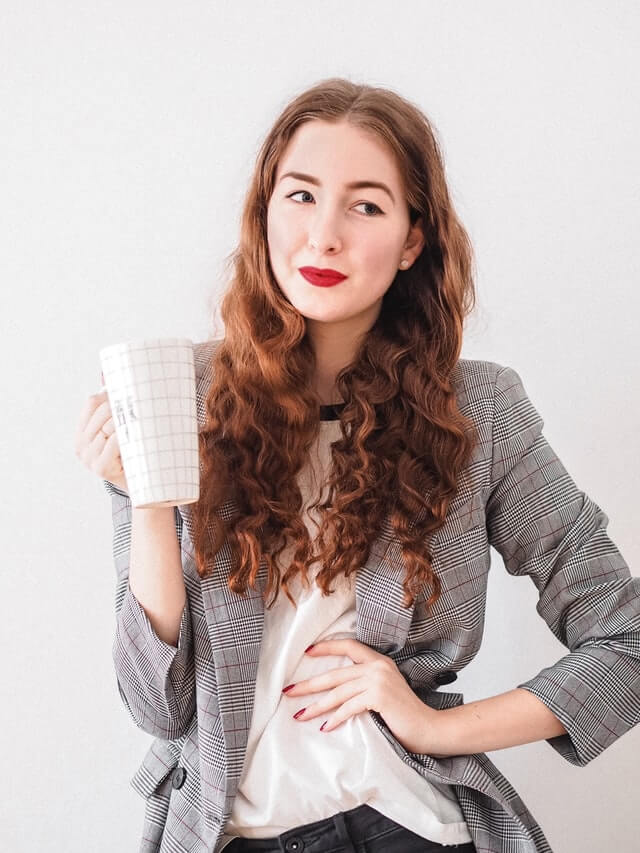 Best Buy Assistant Manager
As the Best Buy Assistant Store Manager you will be the advisor to the Store Manager. Your responsibility will lie in hiring and training new recruits. But most of all, Assistant Store Managers implement new sales strategies.
Best Buy Assistant Manager Salary: $63,072 /year
Best Buy Inventory Specialist
The Inventor Specialists at Best Buy have the responsibility of assessing and monitoring warehouse transactions as well as tracking inventory maintenance and controlling the equipment flow. They also manage finances and submit budget reports.
Best Buy Inventory Specialist Salary: $15 /hour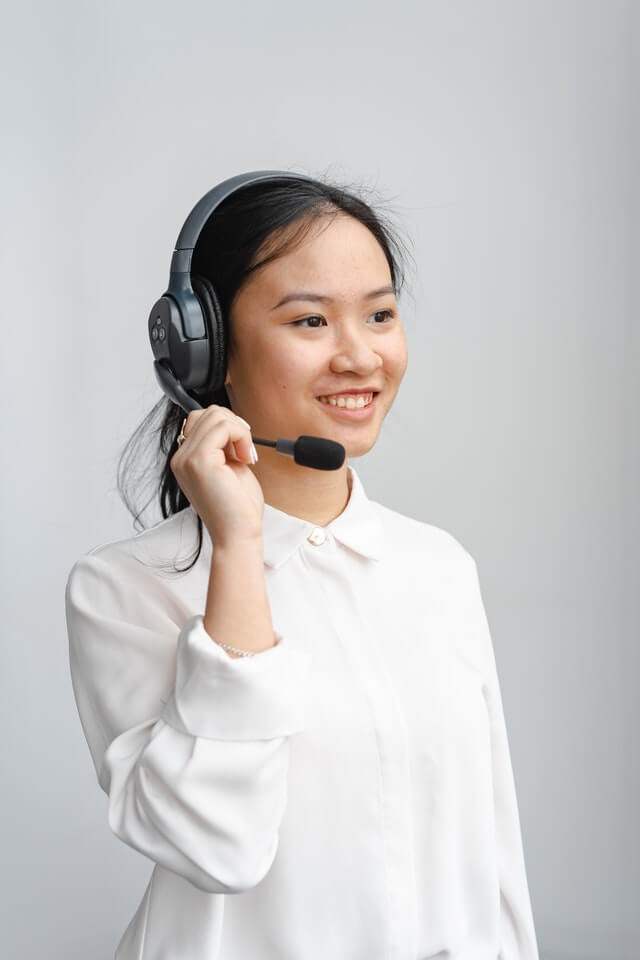 Best Buy Customer Service Specialist
The Best Buy Customer Service Specialists are responsible for all Best Buy Major Appliances customer transactions as well as supporting the Sales Specialists through customer follow up, scheduling deliveries, and reconciling purchase orders.
Best Buy Customer Service Specialist Salary: $14 /hour
Best Buy Geek Squad
The Best Buy Geek Squad is basically the army of this geek kingdom. They have the responsibility of dealing with people. That generally includes determining the customer's needs, selling tech support services, and installing and repairing equipment and software.
Best Buy Geek Squad Salary: $13 /hour
Best Buy Application 2021
If you want to work for Best Buy, you have to go through an online application process. What else would you expect from a technology company? You can also go to a store and ask if there's an application you can fill out right there but keep in mind that most Best Buy locations don't offer that option anymore.
I should also mention that in this day and age, most managers get annoyed if you apply in person, so maybe don't do that. There also isn't a PDF application you can download and send via email or social media. Ultimately, stick to the online application and you'll be good.
The Best Buy online application includes some personal information you will need to fill out and some random questions to answer, but nothing out of the ordinary.
Do You Need A Resume For Best Buy?
A resume is generally not required. They are willing to teach anyone who is passionate so if you don't have any experience to prepare a resume around, don't worry about it. What's much more important than the resume is your cover letter.
Think of the application process this way – you need a set amount of points to get hired. The resume gives you a bit of a bonus. The cover letter gives you a large bonus. Both combined shoot you up to the top of the charts.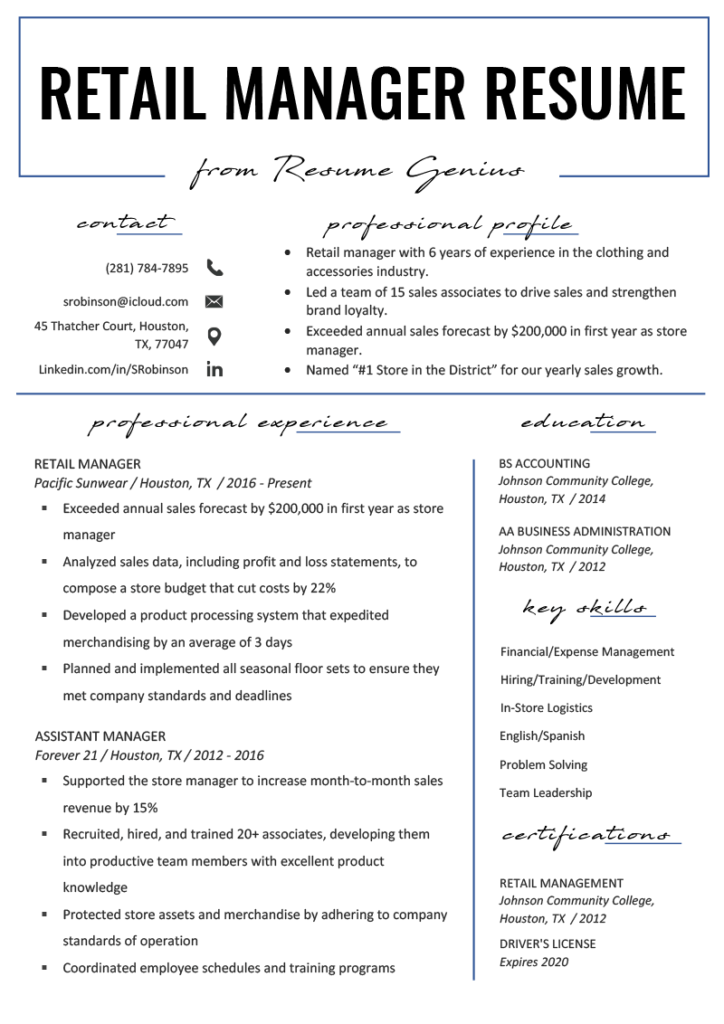 This template provides easy access to all your professional experience which is, after all, the most important part. List all relevant experience and skills you have. Pick carefully, though. You don't need to add that you were serving cocktails that one summer 10 years ago as it's not really that relevant.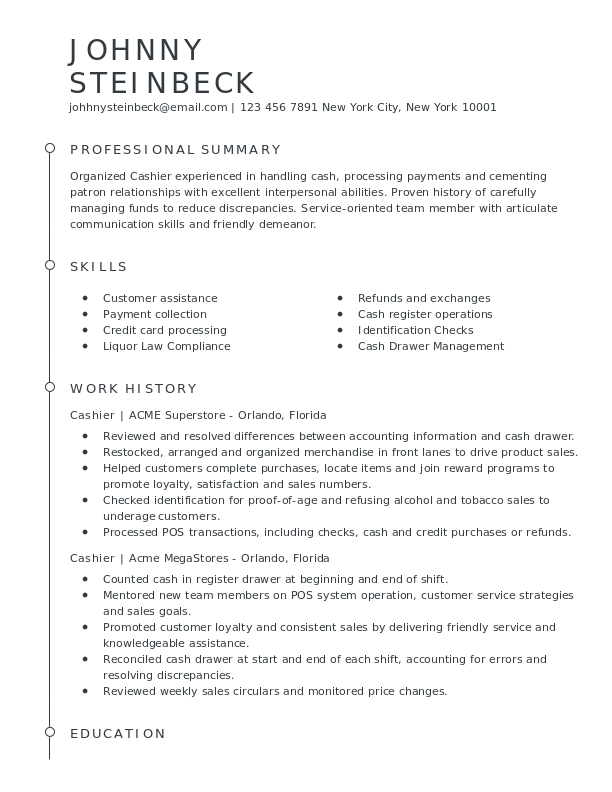 This is a really clean and easy to follow resume template. It presents a single timeline where you can fill in all your previous experience. There's also plenty of space for you to utilize so go ahead and add in all relevant skills and experience.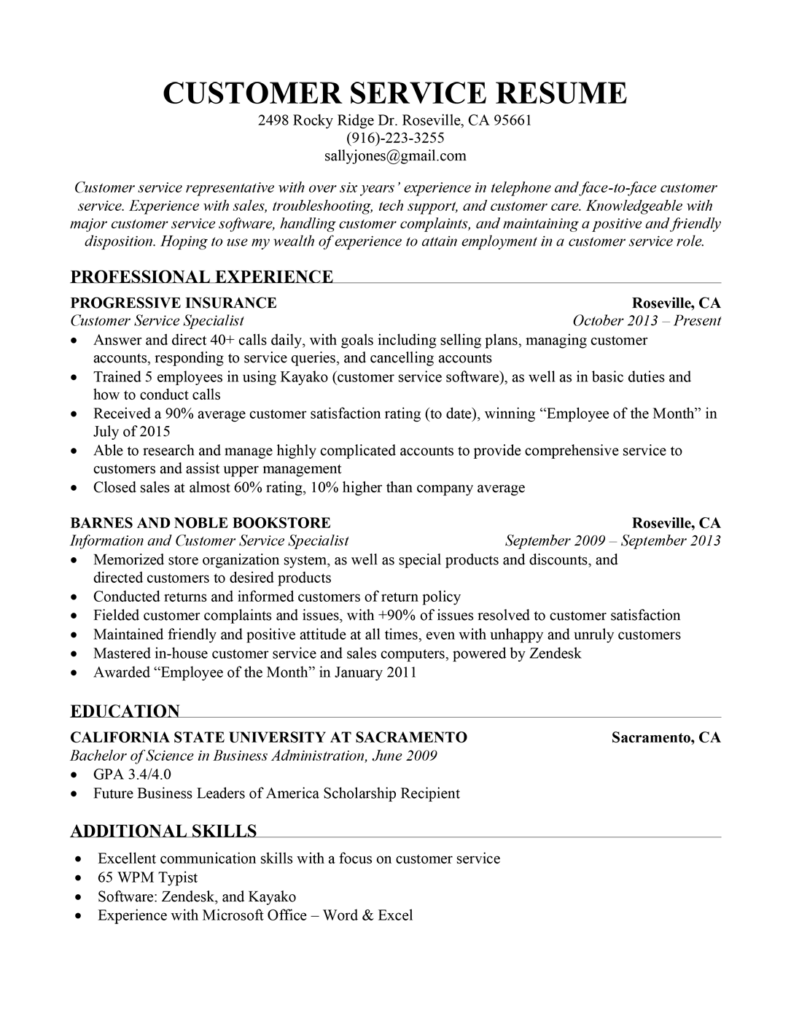 This template starts with a single paragraph where you can insert a brief self-introduction that will show off your personality and achievements. Then you can put your professional skills, education, and something extra if you want. That first paragraph must be strong and leave a lasting impression, though. Spend some time on it!
If you are going to make a resume, why not add some color to it? This type of colorful resume templates will definitely leave an impression among the sea of black and white CVs. It has room for skills, education, and work experience. There's also an introductory paragraph where you can talk about yourself.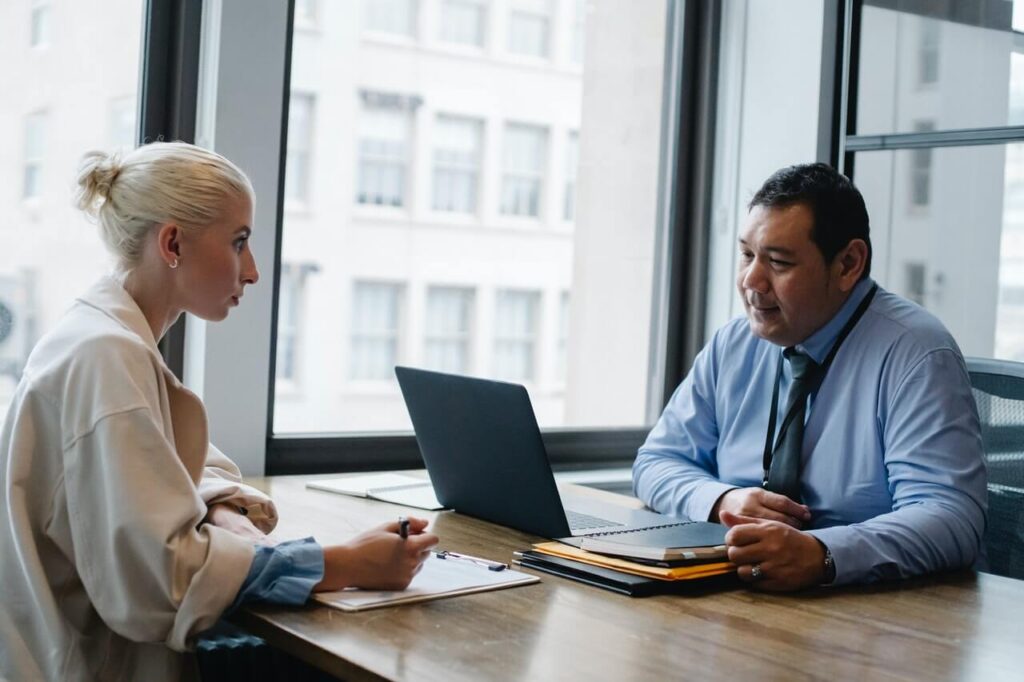 Best Buy Interview
Let's go back to answering the biggest question here – "how to get a job at Best Buy?" By nailing the interview, of course.
The interview itself will last around 20-30 minutes and it doesn't follow a specific format so get ready for a pretty casual conversation. Oh, I should mention that this is for entry-level jobs only. If you are applying for a management or a corporate position, the interview part will be more professional and it might include additional tests.
Now, just because the interview will be casual, that doesn't mean that you should wear your Star Wars hoodie. Try to dress in a business casual style. Remember – the important thing is to show that you are taking this opportunity seriously. Also, don't forget to bring a copy of your resume and cover letter if you actually made them. Other than that, all you need is your charming smile and maybe some fun facts.
For example:
Did you know that at one point Best Buy was trying to compete with BlockBuster? Yes, they were in the movie rental game.
Best Buy has helped customers recycle more than 1 billion pounds of e-waste.
Back in 2010, Best Buy hired a former CIA agent with 8 years of experience to be their Senior Vice President of Consumer Affairs.
But that's enough fun facts for now. Let's look at the answer sheet. Yes, these questions will be on the interview.
Best Buy Interview Questions
Q: Why do you want to work at Best Buy?
A: That's everyone's favorite question, isn't it? While it might be tempting to say "because I need money", that's one reason why you won't get hired.
Talk about the company culture, the flexibility the job allows, and the products the company sells. Let them know you have a keen interest and knowledge in technology and you'd be a great addition to the team. If you also purchase the latest tech gadgets from Best Buy, tell them how impressed you are with the customer service and the variety of products they offer.
Q: What are your top 3 strengths?
A: This is yet another favorite question of mine. This is what I do – I give them one personal and two professional strengths which I believe are relevant for the job. When it comes to your professional strengths, go for skills that you'll need on a daily basis. You can say that you are an action-oriented person with great listening skills – these are skills needed to help customers. For your personal strength, you can say that you're a committed person who doesn't give up easily regardless of challenges – this will let them know that you're determined to stay with the company and won't quit after the first minor inconvenience.
Q: What are your top 3 weaknesses?
I used to hate this question. Why? Because I thought you have to be a master communicator to spin things around to your advantage. The truth is, however, all you have to do is be honest. Nobody is perfect and don't expect to hire a robot. Not yet, at least.
Whatever you say, don't go for the obvious and well-known "I work too hard" answer. That's not a weakness. Being cocky is a weakness, though, so at least they will know that if you choose to use this answer.
Not comfortable taking risks, too competitive, and self-critical are weaknesses you can talk about. Are you working on them? You better be. Let them know how. For instance, I'm a super competitive person but I use that to my advantage because at the end of the day, it only boosts store sales.
Q: Why should we hire you?
A: Go back to the original job description. What were the requirements? Have you met all of them? If so, let them know. Be confident but not too much, of course.
Start with the simplest thing – education and professional experience. If they are relevant and you learned a lot from your previous job, tell them you can easily apply that knowledge to your new job.
If you're really into technology and gadgets, use that to your advantage. Let them know how familiar you are with the latest products and how you're always the one family and friends ask when they have to buy a new smartphone or TV. Finish your answer by saying how much you admire the company and how you plan on staying for the long run.
Q: Where do you see yourself in 5 years?
A: No company wants their employees to leave. They spend time and money training their workers and I doubt they enjoy hiring new people every two months. That doesn't mean you should lie and tell them that you're determined to work for Best Buy forever. Mention that one day you see yourself as a manager (whether at Best Buy or not) because you believe in your leadership skills and determination.
Q: What can you tell us about Best Buy?
A: If you really want a certain job, you'd do some research about the company before showing up for the interview. Those interesting facts I told you about might come in handy here. Also, talk about company history and values – it's all on their website. Read some customer testimonials on social media and share common positive points. Anything else you find interesting? Don't forget to talk about their products and services too.
Q: Why should Best Buy hire you?
A: Don't repeat yourself. You've already introduced yourself and talked about strengths and weaknesses. Here, it's time to be a little competitive and tell them why you're the best candidate.
Start by saying how you plan on making their life easier by working hard, helping customers, and not causing any trouble. Then, you can mention how enthusiastic you are about the products they offer and how you're basically ready to go out and help customers purchase the best electronics. You can also mention (one more time) that you're here to stay and see yourself as a manager one day.
Q: What hours can you work?
A: This is an honest question, requiring an honest answer. Are you flexible enough to work whenever needed? Do you take classes twice a week? Do you have family responsibilities? Are you interested in a full-time position or a part-time position? Let them know your availability. I'm sure they can offer a mutually beneficial schedule.
Q: How do you feel about performance incentives?
A: Here, talk about the benefits of performance incentives. Those include increased productivity, motivating employees, retaining top performers, etc. If you are not sure how you feel about performance incentives, feel free to say that you're neutral. If, however, you have an opinion, let them know. Maybe you got a bonus once and it made you feel a certain way…
Q: How do you handle a situation where your supervisor does not properly communicate information to you?
A: This is a tricky question and you have to be extra careful when answering. Start by saying that supervisors are, after all, human beings and with all the stress and numerous responsibilities they have, it's only natural to sometimes make mistakes or fail to communicate a task properly. Then, let the hiring manager know that when you feel like you need more information in order to complete your task, you insist on getting it. It may take you a couple of hours, even days to get to the bottom of things but make sure they know you're never satisfied with doing things halfway through.
Give an example from your previous job but be extra careful when talking about your former boss or manager. The interviewer wants to know how diplomatic you are and not how awful your ex-employer was.
Q: Have you worn a uniform in the workplace before? How do you feel about this?
A: What's your opinion on uniforms? Do you think they give a sense of identity to the brand or are rather restrictive? Truth is, whatever your opinion is, if you want to work for Best Buy you have to wear a uniform. That's why make sure you don't tell the hiring managers how much you hate them.
This is a good answer: "I think uniforms give a sense of identity to the brand and also help me differentiate my personal and professional life better. The moment I go home and take off that uniform I know it's time to pay attention to my kids or focus on personal stuff. It's a metaphorical and a mental barrier that helps me achieve work-life balance."
Q: How can Best Buy motivate you on the job?
A: There's a chance here to crack a little joke and say that a nice bonus would do the trick. In all seriousness, tell them that a respectable and fun working environment where all team members are given equal opportunities is all you can ask for.
What Happens After The Interview?
Once the interview is over, it's time to go back and take a well-deserved rest. Don't expect a call right away. Depending on how busy they are, it might take up to 7 days to know whether you'll be hired or not. Whatever happens, make sure you don't get discouraged. I'm sure you did your best. And one more thing – don't be afraid to send an email and ask for an update or feedback. They will respond, I can guarantee it.
Have you worked at Best Buy before? Or are you applying just now? I would love to know your story.