Belk began as a small department store in Monroe, N.C., and has since grown to be one of the largest brands in the Southeastern US. The fashion department stores span over 16 southern states and are currently nearly 300. Belk pledge fair price for good merchandise, and an obligation to ensure sincere hospitality, and support for their communities.
Belk Jobs
A job at Belk is perfect for anyone who is yet to accumulate retail skills. I would highly recommend it to people who have no previous experience – you still have a fat chance of getting hired just by showcasing your awesome personality and willingness to learn. Belk offers various retail jobs focused on customer service. Management roles require candidates to have some competence in the role and in return feature the potential of lucrative salary options and other benefits. Below you'll find lots of advice on how to charm your future employer and increase your chances of getting a job at Belk!
Hiring Requirements
Apart from being over 18 years old, there aren't many specific work requirements for applying at Belk. However, they do prefer applicants who have flexible work schedules. So, if you're someone who thrives with routine, you'll need to keep this in mind.
Does Belk Offer Benefits?
No-one is going to fall from their seat when I tell them that full-time employees get more benefits than part-timers.
That doesn't mean those with fewer hours get a bad deal. As a part-time employee, Belk offers a range of perks depending on your time with the company, the hours you've worked, and as a part time staff, you might be able to arrange some benefits if you work more hours over the summer. You can always draw attention to your benefits when talking to your boss and even ask for more information at your interview. Here are some basic benefits and who they apply for:
Dental Insurance: For full-time staff
Vision Insurance: For full-time staff
Auto, home, and pet insurance: For full-time staff
Time away from work: 4 weeks paid vacation for full-time staff
401k: For full time staff
Merchandise Discounts: 20% off at all times, an additional twenty over certain times of the year for all staff
Careers At Belk
Sure, you're probably not set on devoting your life to a department store job, but it's still nice to know what a career trajectory at Belk looks like. Knowing other people's responsibility and what other positions offer is a great way to in time reflect on your skills. You might not want to apply for these positions now, but do keep them in mind for future reference.
Belk Manager – Department Manager and Store Manager
To be considered for either a Store or Department Manager, you must be over 18.
A good amount of practical knowledge in retail can be all you need (experience-wise) to nail a management position. But if you're only now entering into the industry, you'll certainly need management competence that can be translated across to your CV.

Regardless of experience, you'll also need to have strong delegation, leadership, organizational, and communication skills.
Belk managers are also responsible for the arrangement of inventory shipments and deliveries, as well as assigning daily jobs to other members of staff. The position can sometimes include clerical work at busy times, which is expected, as managers are expected to know when to step in and relieve pressure from the rest of the team.
Belk Manager – Department Manager and Store Manager Salary: starting 25 000 – 35 000 $ /year
Belk Sales Associate
As a department store focused on exceptional customer service, Belk breaks down their two entry-level positions into sales associate and cashier. As a Belk sales associate, you might often be asked for information on the merchandise, upcoming sales, discounted items, returns and other stock-related issues.
You'll be asked to arrange the placement of items across the store and from time to time you'll do cash operations too. The work environment is busy and fast-paced, as expected from a department store, and you'll be in contact with customers face-to-face daily.
It would be nice if you got yourself informed on the brand – perhaps visit the store and have your own customer experience before you go to your interview. If you want a flexible work schedule, this job is great for you! Do you consider yourself to be friendly and bubbly? If so, you'll be right to look into this position.
Belk Sales Associate Salary: 10/11$ per hour
Belk Operations Team Associate/ Sales Clerk
Belk Operations Team Associates is the fancy name of what we (regular people) refer to as Sales Clerks. This is the second entry-level job that Belk offers, focusing on performing cash operations, receiving and processing merchandise, as well as several manual labor-related responsibilities. If you're planning on applying for this position, you should be in good health and prepared to be asked to comfortably lift stock up to 75 lbs during your shifts. Your job duties will include loading and unloading shipments, stocking and organizing shelves, arranging building displays, and working in a team with the rest of the Belk entry-level employees. It's great if you have previous clerk experience, but don't worry too much if you don't. It's not required – just bring your positive attitude and outgoing personality and see where it takes you!
Belk Operations Team Associate/ Sales Clerk Salary: 10/11$ per hour
Belk Application 2021
Okay, so you want to start your job application. What do you do? Nowadays everything is transferred online, so there's no actual need for you to physically go to the store and drop in your CV. Instead, you can visit the official Belk site instead, type in some keywords in the search bar – for example the title of the position you're looking for and the city you're based in. You can select different filters for the job, so you can make the research more precise – such as full/part-time, state, job role, and more. The list of available jobs will appear and you can then start the Belk online application by clicking "Apply now". In order to proceed, you need to make an account following the directions on the page.
After you have completed the application process, Belk will send you a confirmation email after each online application. If you're impatient to know your result, you can also visit the Belk store and speak to the manager in charge of hiring, but know this can also be seen as a disadvantage. Follow-up contact should be made with tact and not everyone enjoys random people dropping in impatiently during working hours – it most often doesn't look good. I bet you thought you'd get away with the application process alone and not have the added pressure of making/updating your resume. Of course, it would be that easy, not these days when applicants need to stand out.
But don't worry, we've got some great templates and advice on building a rocking C.V for any Belk position (and loads of other companies for that matter.).
Do You Need A Resume For Belk?
Even though you don't technically need to have any previous work experience in order to apply for a job at Belk, when done the right way, CV's can really make your personality shine. Resumes are harmless pieces of paper holding a lot of power.
If you want yours to stand out, there are some nifty online templates you can use to add some spice to your application. You can find examples of those below!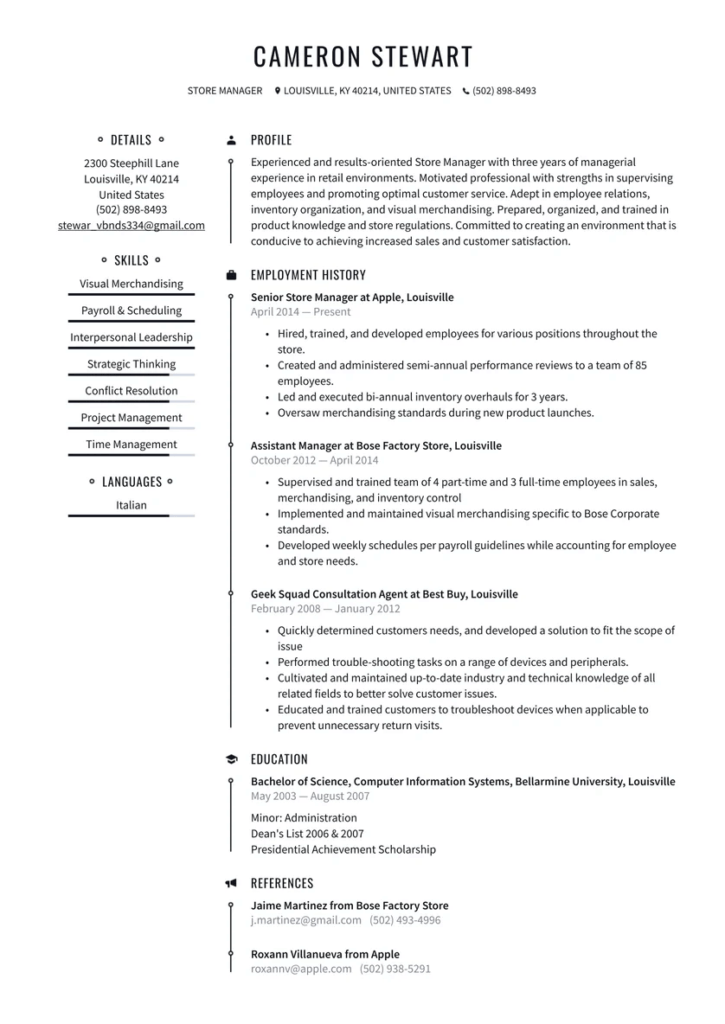 When applying for this position make sure to talk about both the experience you have had as an assistant manager or supervisor elsewhere, as well as all the skills that you acquired in the process. What makes you a good leader? Can you delegate, motivate and organize staff? This information should be present in the skills section of your resume.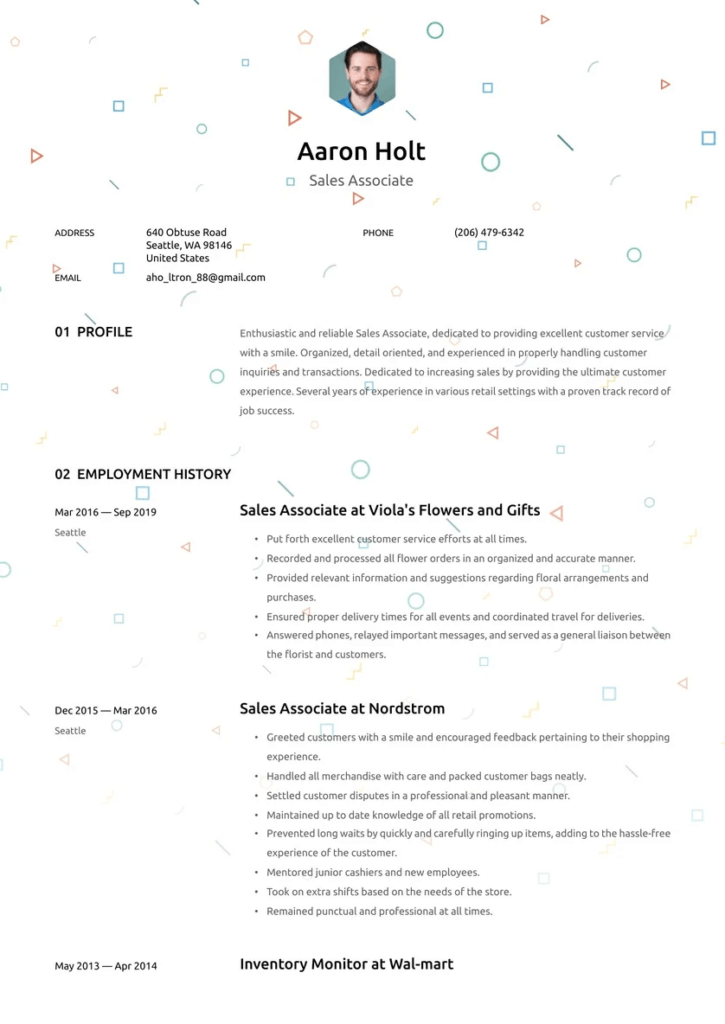 Typically, this is a position you progress to at Belk, but it is possible to apply to this job directly. If you really are a people-person, know how to make customers feel welcome and you have confidently handled money operations before, this should be reflected in your resume.
It will severely increase the chances of you getting the job!
If you have worked as a sales clerk elsewhere, or have worked with money before, it's a good idea to list the hard skills you acquired from your previous job. Still, if you don't have any prior work experience, focus on the soft skills – if you have volunteered anywhere? What did you learn? Have you had a paid or unpaid opportunity volunteering for university? Focusing on your people skills is a good idea here, but because this profession focuses a bit on manual labor, you could also list instances where you have done some other form of manual labor.
Belk Interview
You have submitted your application and voila – you have finally been invited to an interview. If you're wondering how to get a job at Belk, this section is important! Impressing your interviewer is easier than it looks – all you have to do is follow this simple advice and you'll ace it!
Firstly, make sure to turn up 5-10 minutes early to your interview – it shows you are organized and you care about not being late, so make sure you know your commute, how to get there via public transport or if you drive and try to avoid any traffic jams. First impressions are super important and this will definitely help.
Make sure you arrive at your interview looking presentable. Since Belk is a department store, you'll be selling the place just as much as the merchandise on display, which means looking your best is extremely important. Put on a formal shirt and some trousers, try not to go to an interview wearing sneakers or super high heels. Wearing a semi-professional outfit will leave a good impression, but going overboard is never great – unless you're applying for a management position, going to an interview fully suited up can look comical at times.
The same goes for makeup – remember the quote by Bobbie Brown: "all women are pretty without makeup, but with the right makeup they can be pretty powerful". Showing up to your interview at Belk like you're about to go clubbing isn't going to win you any points. Same goes for beards – are things getting all Cast Away down there? It might be a good idea to visit a barber or hairdresser and trim those hairs.
Apart from showing up smartly dressed and without excessive amounts of makeup, cleanliness is also a huge factor in making a good impression. And I don't just mean showing up without stains or dirty shoes. If you're a smoker, I advise you to veer away from stress smoking right before your interview. Know that some employees will take that as a huge con – smokers tend to demand longer breaks, don't really work well under pressure and customers tend not to be tolerant towards smoking.
If you're offered a drink by your interviewer, don't be ashamed to say yes – it will show you're confident, and you'll have something to do with your hands if you're nervous.
Being smiley and positive from the start is a huge benefit! Showing that you're a people person when applying for a job in customer service will do you wonders. Make sure to be polite and curious about how your interviewer is doing as well. Talk to them like you would any other person – respectively and friendly.
If you can, take a printed copy of your application and resume. If your interviewer or boss has been busy with work throughout the day, they might be glad that you've done them the favor. If they decide to hire you straight away they might take a copy of your ID, so be sure to have that on you at the time of your interview.
Sneaking in some fun facts about the company during the interview makes you look like you care. There aren't many fun facts about department stores (surprise, surprise…) but you can still try to get yourself familiar with the company's history.
Here is some interesting information about Belk:
Belk wasn't called Belk when it was first found. It got renamed after physician John Belk was made partner by his brother, and from "New York Racket" it changed to "Belk Brothers" and now we know it as simply "Belk".
The Meineke Car CAre Bowl played in Charlotte in December 2010 got renamed "The Belk Bowl" after Belk became the title sponsor.
Belk had a completely different logo back in the 90s. The signature "All for you" slogan was used from 1967 to 2010. Here's what it looked like:
Belk Interview Questions
Now that you know the essential dos and don'ts when going to an interview, let's dig deeper into some relevant questions you might get asked when looking for a job at Belk.
Q: Tell me about yourself.
A: An often dreaded question by interviewees. Talking about yourself for a couple of minutes, trying to summarize your interests and experience can be difficult.
I recommend that you write down a short passage at home (you don't have to memorize it), just imagine you're writing a brief, 2-3 sentence autobiography.
Alternatively, if you're more of a storyteller, you can choose an interesting event from your life to talk about instead – something that highlights your achievements. Again, don't try to memorize it, just practice telling it a few times and it will come naturally to you. Being able to confidently and eloquently introduce yourself will definitely make a positive impression on your superiors!
Q: Why do you want to work at Belk?
A: It's obvious that you want to make money – that's not the reply we're looking for here. Are you looking for part-time work parallel to your university? Make sure to communicate that with your employer. Being frank and direct about your situation is important so that you don't create an awkward situation in the future.
Perhaps you're applying for a higher position and you want to progress your career – that's great! Maybe you're exactly what they are looking for. Knowing whether you want to stick around or not is also something you can mention here – if you're playing on staying for a few years or not.
Q: What are your top 3 strengths?
A: This is a great opportunity to showcase your confidence. Think about soft skills. Are you a great people-person? Did you organize any events in your university for example? If you worked in hospitality before, you can talk about the similarities between the two:
"I don't have much experience in retail, because until recently I worked in hospitality as a part-time bartender. It was great – I loved talking to all kinds of people. I think this job role is similar – I still had to upsell some stock, communicate politely to customers, and handle money. I think with my experience I'll be well prepared to take on a similar job in a different context."
Of course, if you haven't worked in retail, hospitality or with customers before, you can show you're eager to learn. You can explain that you have looked into the responsibilities the job will entail and explain how this specific job role will suit your personality and how it fits with your ambitions. you can modify these answers to fit your individual circumstances.
Q: What is your biggest weakness?
A: We've all heard it when people try to twist the truth, so don't try and turn a strength into a weakness here – it won't work and interviewers dread it. Being honest and acknowledging your weaknesses is important.
For example, you can explain that you've noticed you're pretty bad at time management, so much so that you never have time for that one hobby you love. But lately you got fed up with it – you bought one of those nifty things called a calendar (or bullet journal/yearly planner – whatever your personal equivalent is) and started planning your week ahead. It's really helped you find time for the things you love – like fishing (or in my case playing tabletop games).
At the end of the day, no one is perfect, and this kind of answer shows that you're self aware and can work on your weaknesses.
Q: Why should we hire you?
A: Be confident in your answer. It's sometimes difficult to pinpoint exactly what you're good at – I know I'm pretty bad at it, so I often go to my friends for advice. I ask them the same question and I'm often surprised to hear their positive impressions.
If you have worked elsewhere before and are still in touch with colleagues, ask for their opinion – what did they love most about working with you? Were you a good team player? Did you help them relieve stress? Were you extremely punctual and dependable in your previous workplace?
Aside from asking your friends questions about your good traits, you can select three skills, awards or accomplishments you're proud of. Just make sure to back them up with some examples – you should try and keep your answers in the 1-2 minute range, and replying with three syllables isn't going to get you that good impression.
Remember the golden rule – when you can, wrap your answer in a short story instead of making lists.
Q: Where do you see yourself in 5 years?
A: Once again, this is highly dependent on your background, previous experience and future ambitions.
Maybe you're planning on finishing your degree and need a stable job while you're at it? Maybe you just don't know what's coming and you're still exploring your options. Who knows – maybe you do want to become manager at some point, but you're not sure until you get familiar with the workplace.
It's obvious you won't want to work at Belk until you die, so try to keep your answer honest and talk a little bit about your personal goals.
Q: How do you handle stress or pressure?
A: When working with customers on busy shifts, you'll be faced with a lot of pressure sometimes. Maybe someday things won't go according to plan, delivery didn't come through – what do you do?
Well, the best option is to showcase to your boss or whoever is interviewing you, that you can handle the pressure calmly and maturely.
I often ask myself the following – what can I do right now to fix the situation? Is there anything that can be done solely by me? Don't try to look for someone to blame when a stressful occasion occurs. If there's a problem, think of a solution first, and if you can't, maybe there's someone else who can handle it better.
My biggest advice is – avoid impulsive decisions. Take a breather and deal with it in a few minutes if you can.
Q: What motivates you?
A: A very existential question, I know. The key here is not to panic. All you have to do here is show your employer you're excited about the job role you have applied for.
Perhaps working with others really excites you because you're good at being part of a team. Or maybe you're a bit like Leslie Knope (you know, the overly organized protagonist of comedy TV series Parks and Rec)and you like to keep things organized.
If you're honest about what excites you, your enthusiasm will be palpable.
Q: What should we know that's not on your resume?
A: This is an opportunity to talk about the hobbies and interests that make you stand out which weren't part of your resume. This question usually means you passed the interview so far and they like you – so they want to know more.
Think of a story, skill, or trait that you can talk about in an interesting story, something that will make people want to work with you. Maybe ask a few friends what they think makes you interesting and unique. They'll have a fresh perspective and boost your confidence.
Q: Is there anything you'd like to ask about the role?
A: Asking the right questions to your interviewer is important. Remember: you should like working for them just as much as they like you, so now is the time to ask questions about the job role that have been on your mind. The following are pretty useful if you want to know more about your future working environment:
"Do you provide training?"
"Is there a specific dress code or uniform I'll be asked to wear?"
"What are your working hours?"
"What does the first month of working in this job role look like?"
"What is the best part about working at Belk?"
"Are there any team building activities?"
"What are my perks and benefits?"
Q: When can you start?
A: Congratulations! If you get asked that question in your interview it means you practically got the job! The next thing on the list is communicating clearly when you'd like to start.
Do you need time to give notice to your previous employer? Make sure you mention that to your new boss. Do you need a few days off between jobs? Make sure to be flexible too – if they need you right away it might be a good idea to get in there before someone else who is more available sneaks in!
What Happens After The Interview?
Great news! You got the job at Belk! What's next? You'll probably be asked to do a trial shift for a few hours so you can showcase all these skills you were boasting about! Be prepared for a busy shift – most trial shifts take place during busy working hours so that your boss can see how well you deal with pressure.
Make sure you are well rested before arriving for your trial shift. Be friendly and polite to your new colleagues – ask for advice and help. Now is the best time to learn everything – it won't look good if you try to pretend you know everything and then ask questions three months down the line. Once you go through the trial shift you'll know if you're going to become part of the Belk team!
Have you had an interview at Belk? What was it like? If you got the job, what's working there like? Let us know your personal experience and advice on getting a job at Belk below: