Travelling by plane is cool but you know what's cooler? Leaving your passport at home and exploring nature's endless beauty through your train window. You might not get to your final destination in a couple of hours but your journey will be way more relaxing, meaningful, and charming.
Planning these awesome European-style trips is not possible without relying on a railroad service you know will not just get you from point A to point B, but will also guarantee you safety, comfort, and a memorable experience.
Here comes Amtrak – a passenger railroad service that connects more than 500 destinations in North America. For almost 50 years, Amtrak has been the ultimate go-to company for over 31 million passengers every year. 21,000 route miles in 46 states, the District of Columbia and three Canadian provinces are impressive numbers. What's the secret behind the success of Amtrak? Investing in technology, innovation, customer experience, and quality workers. If you are intrigued by modern rail infrastructure and love trains (maybe not as obsessively as Sheldon Cooper), stay with us till the end to find out how to land a job at North America's leading railroad service.
Amtrak Jobs
Amtrak employs over 20,000 workers in a variety of career fields throughout the United States. From conductors and customer service employees to mechanical engineers and IT specialists, working at Amtrak guarantees challenging every-day scenarios in a fast-paced and demanding environment. But let's face it – every job is demanding so nothing special here. Unless, of course, we count the satisfaction of being part of history. Imagine one day telling your 3-year-old grandson how you designed and constructed the first high-speed railroad in North America!
Hiring Requirements
You are interested in working for a leading transportation company with a well-established company culture and high employee expectations. This means you can't just barge in and say "I want to work for you, guys!" You have to understand that there are a few things you should take into consideration before even thinking of moving forward with your application.

If you want to get a job at Amtrak you must be willing to:
Successfully pass a thorough background check.
Submit authorized documents (birth certificate, social, ID, etc.) on the first day of employment proving that you are eligible to work in the United States.
Pass qualification assessments, depending on the position you are applying for. For example, you might be required to pass the Amtrak Cultural Fit Assessment (more on that later) or a pre-hire assessment.
Undergo a screening for illegal drugs before or during employment.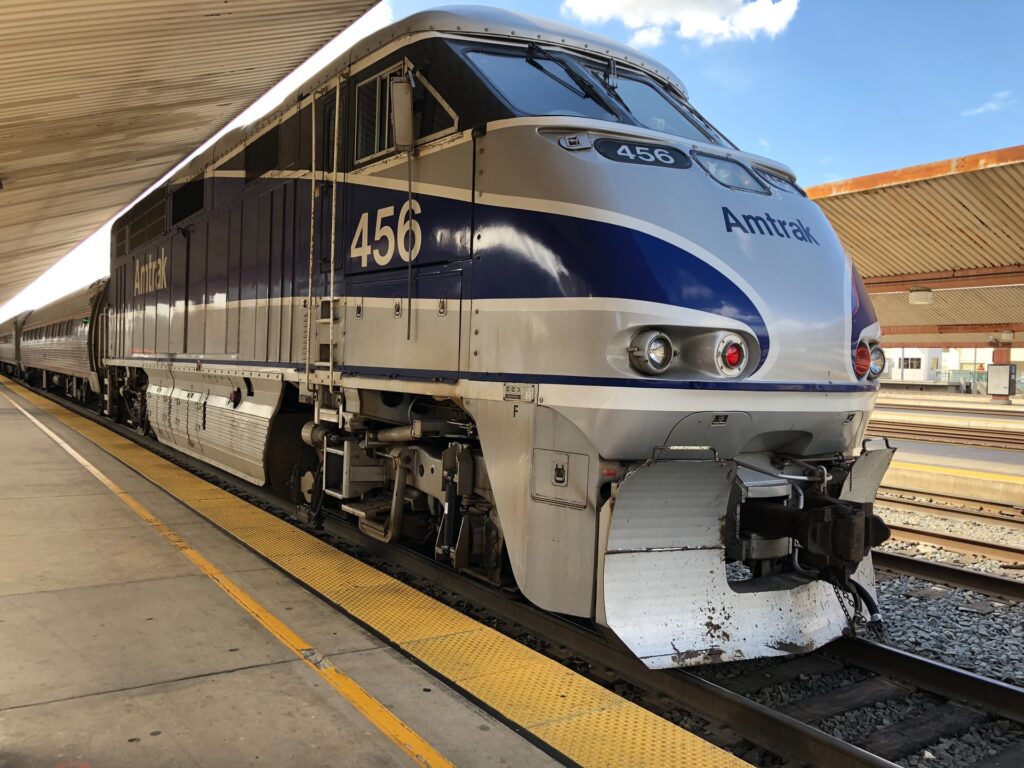 Does Amtrak Offer Benefits?
Yes and yes! Where do we even begin? Throughout the years I've worked for so many businesses and believe me, I've never seen so many benefits offered by a single company. The pet insurance definitely wowed me!
Rail Pass Travel Privileges: You and your spouse can enjoy unlimited free and reduced-rate rail transportation on Amtrak.
Service Award Trips: Amtrak employees with at least ten years of service can take one service award trip with family and guests on their tenth anniversary anywhere on the Amtrak system.
Vacation: Paid-time away from work each year, depending on whether you are hired as an agreement or non-agreement (management) employee.
Family & Medical Leave: After one year of service, you are eligible for up to 12 weeks of leave in a 12-month period for health reasons.
Health & Wellness: Amtrak offers Medical, Vision, Dental, Prescription Drug Plans as well as Everyday Wellness benefits.
Local Perks: Amtrak employees have access to discounts to sporting events, movie theaters, museums, and amusement parks.
401(k): You are provided with investment options to help you save money for retirement.
Education Assistance: After six months of service, you can get financial assistance if you wish to pursue a formal course of study for professional development.
Income Protection: Short and Long Term Disability, Employee, Spousal, and Child Life Insurance, as well as Accidental Death and Dismemberment Insurance.
Retirement: Higher retirement benefits under the Railroad Retirement Tax Act (RRTA) rather than the Social Security Act.
Voluntary Benefits: Access to voluntary benefits such as Auto and Home Insurance, Identity Theft, a Legal Benefits Plan, and even Pet Insurance.
Careers At Amtrak
Working for a reputable company that offers tons of benefits sounds perfect, right? Let's see if they have a position you might be interested in. And if you're a student (undergraduate or graduate) don't go anywhere! There's tons of enticing opportunities for you at Amtrak. I think I might have painted a rather professionally unapproachable picture so forgive me for that. The truth is, Amtrak is an excellent place to launch your career and climb that sky-high "corporate ladder" everyone's been talking about.
Amtrak Conductor / Assistant Conductor
You may think conductors and assistant conductors are just there to take your ticket but you can't be more wrong. They are responsible for the safety and comfort of Amtrak trains as well as their passengers and crew. They must adhere to strict safety rules and must be familiar with the Physical Characteristics and Operating Rules of the routes on which they operate.
Conductor / Assistant Conductor Salary: $51,000 – $53,000 / year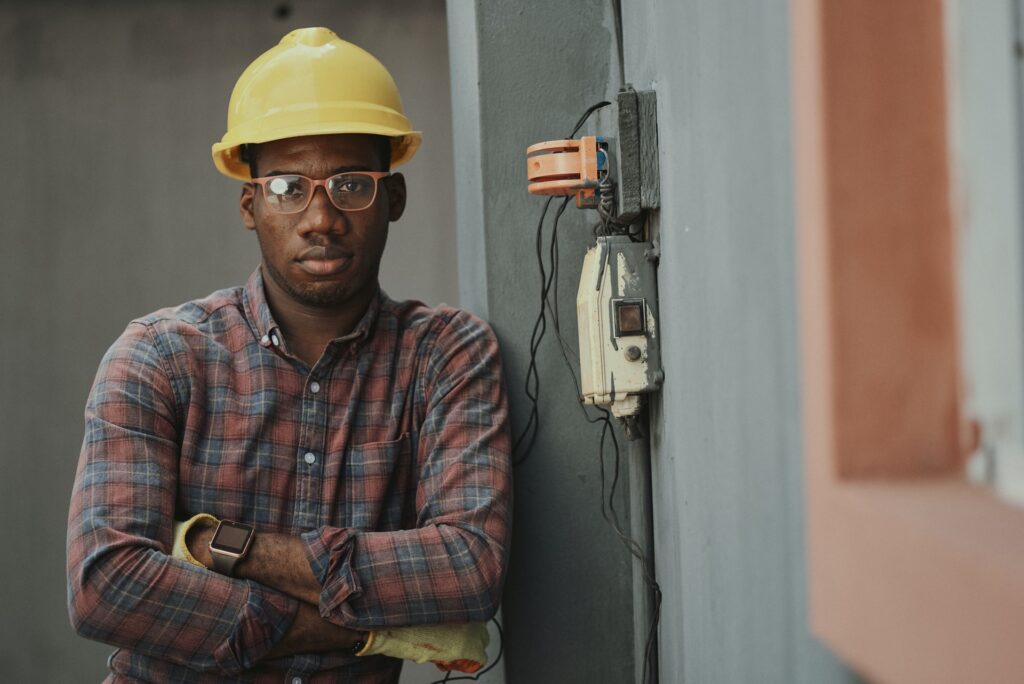 Amtrak Mechanic
Members of the mechanical team of Amtrak are expected to create and implement an efficient maintenance program that involves inspection, testing, repair and overhaul of more than 2,000 passenger cars, locomotives, and switch engines. Job opportunities in the mechanical workforce of Amtrak include electricians, machine operators, car repair technicians, and sheet metal workers.
Mechanic Salary: $64,000 / year
Amtrak Engineer
The engineering team at Amtrak plans, designs, constructs, operates, and maintains railroads. Engineers are critical to the safety of passengers and employees, and an integral part of the company's progress. Career opportunities in Amtrak's engineering workforce include substation electricians, bridges and building (B&B) mechanics, trackmen, linemen, and many leadership positions.
Engineer Salary: $101,514 / year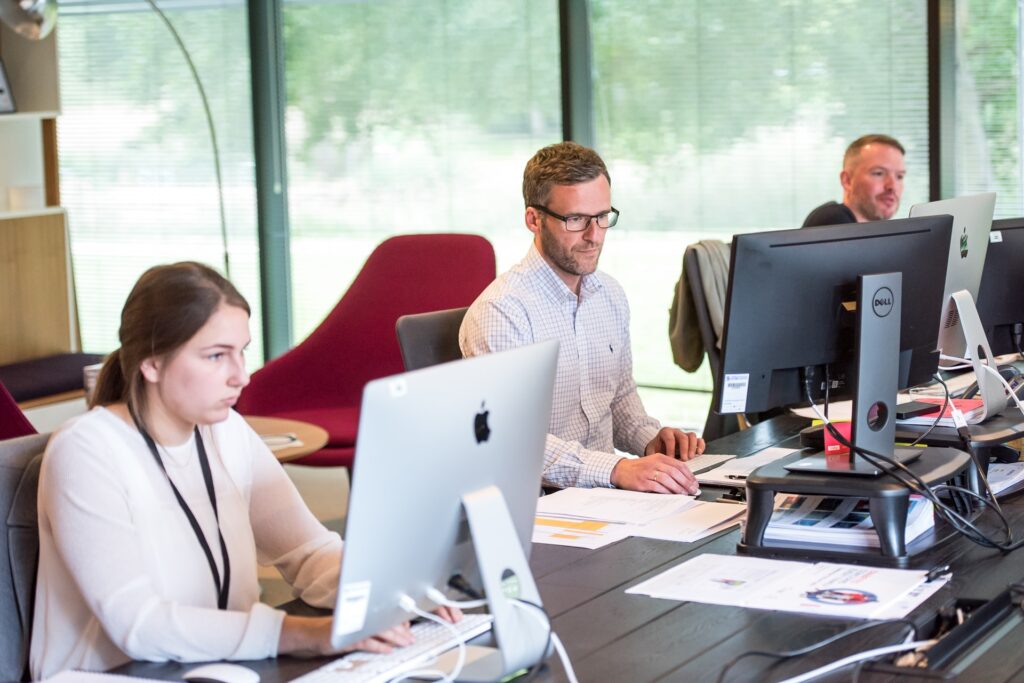 Amtrak Customer Service Representative
Customer service professionals at Amtrak are responsible for creating a welcoming atmosphere for passengers. They are employed in various roles and locations, including stations, aboard trains, and call and operations centers. Amtrak's social care team also has to deal with customers face to face and answer questions on social media.
Customer Service Representative Salary: $26,000 / year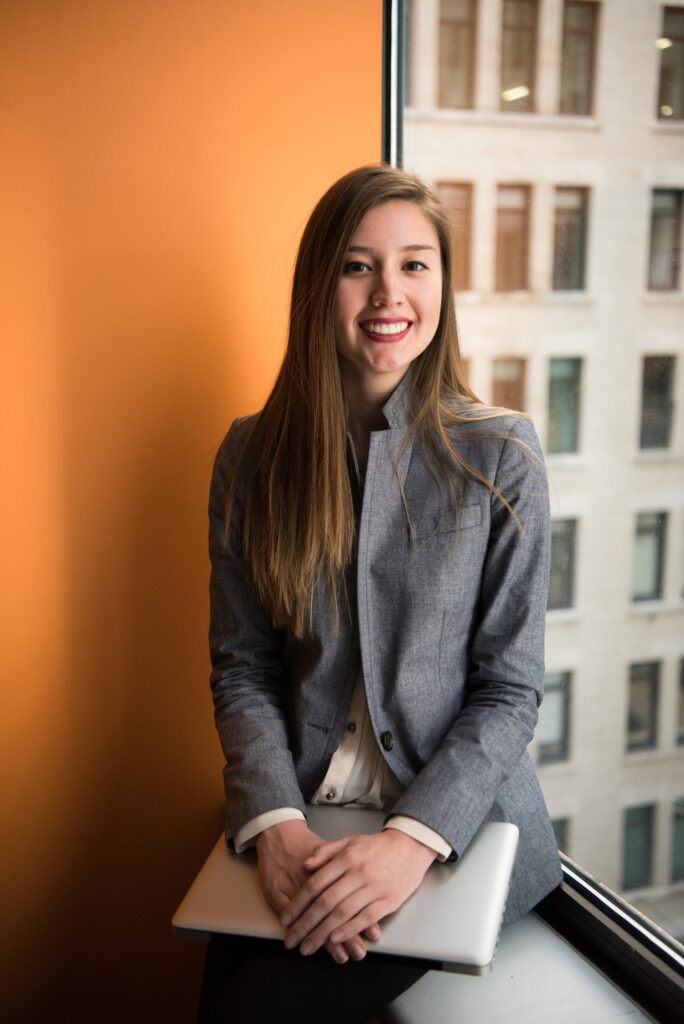 Amtrak Intern
Amtrak offers internship opportunities for students in all areas of study. That's right – studying Engineering is not the only way to get that awesome internship at Amtrak. You can go for their HR program, for example, which is perfect for students majoring in Social Studies.
Interns work alongside Amtrak's engineers, HR managers, customer service team leads, and other department leaders to solve problems and contribute with fresh ideas.
Intern Salary: $61,000 / year
Amtrak Application 2021
Intrigued by all those benefits and awesome job opportunities? If so, it's time to talk about applying for a job at Amtrak. Amtrak is always looking for new talent and if you are interested in becoming part of the company, their online Career Center is the friend you should turn to for information and advice. And me, of course, since I've collected everything you need for that important next step.
How to apply for a job at Amtrak?
Easy – create a profile on the Amtrak Careers site. Look for your dream position and location, of course, and click the "apply" button. A confirmation email will be sent to you for every job you apply for. Then, the waiting game begins…

To be considered for any type of position, you must fill out an online Amtrak application form. Here's what you have to remember – if you think that by mailing or hand-delivering your printed-on-a-perfume-paper resume will make you stand out from the crowd, you're wrong. Your Amtrak online application is the one and only way to grab the attention of Amtrak's employment team.
Needless to say, you should apply for jobs that match your education and experience. Opportunities in Operations, Customer Service, Engineering, Information Technology, Corporate, and more are available but they may not be available to you if you can't back up your application with relevant experience.
Do You Need A Resume For Amtrak?
As previously mentioned, you don't need to prepare a resume for Amtrak. You see, there might be people like you and me who are old-school and believe in the power of a good resume. A shiny CV, containing all of our glorious and carefully picked moments, formatted and designed by our friend who's a Graphic Design major – that is a sweet thought which you have to immediately snap out of if you want to work for Amtrak. This is a modern-day company with a sophisticated online job application system and you just gotta go for it.
Normally, this is the part where I list resume templates and tell you all about what to include and why this is the best format for the job position. This time, however, I will just advise you to take your daily dose of liquid luck and register on Amtrak's official website.
Amtrak Interview
The answer to the burning question of "How to get a job at Amtrak?" has been partially answered. We told you all about how important it is to fill out an online application form and how you shouldn't bombard Amtrak's office with printed CVs. Hopefully, you got that part right. After submitting a mindblowing online application, you have to wait for The call. Once you get it, it's time to roll!
Are you stressed yet? I bet you are. A job interview at Amtrak definitely sounds overwhelming. Fortunately, I'm here to escort you on your way to stardom! First thing's first – sit down, relax, and take a deep breath. I mean, it's just an interview, after all.
What to expect from your upcoming Amtrak interview? Well, it's going to be your typical panel-format interview with hiring managers asking you tons of questions about your past experiences. Do you have a diary? Open it and start reading about what happened at work on June 16th, 2017 and how you handled it.
Note that Amtrak uses the STAR interview technique. This means that you have to carefully listen to the question and think of a specific example of an event you'd like to describe. When formulating your response, remember the acronym STAR and what is stands for:

Situation – Describe the situation or event
Task – What was the task(s) that you had to complete
Action – What did you do to complete the task(s)
Result – What was the result of your efforts
Dresscode? I hope you won't show up for the interview with a Led Zeppelin T-shirt and ripped jeans. See, if it was me, I'd hire you on the spot. Amtrak, however, is a serious company with high standards and they'd expect you to show up in formal or semi-formal attire.

You don't have to bring a copy of your CV, as mentioned, but you definitely should bring a smile, positive attitude, enthusiasm, and manners. A little bit of company knowledge won't hurt either. Here are some interesting facts about Amtrak you can mention during your interview. It's a game of survival, after all. Mentioning a couple of interesting company facts might become the reason why you got chosen over another candidate.
The first Amtrak train left New York City on May 1, 1971.
The Texas Eagle is Amtrak's longest route – it travels from Chicago to Los Angeles.
Amtrak originated the concept of the Quiet Car. On it passengers should keep their voices low, use headphones, and phone calls are not permitted.
Amtrak owns and operates 80% of the mainline Northeast Corridor.
Amtrak's auto train allows passengers to transport a car, van, motorcycle, SUV, limo, small boat, Jet Ski, or other recreational vehicle on the train.
Amtrak Interview Questions
Q: Why do you want to work at Amtrak?
A: There's no perfect answer to this question. If you have a personal reason, you should share it! Having a grandfather who worked in the railroad industry, or being fascinated by trains ever since you were a little kid are great reasons to want to work at Amtrak. Getting personal is sweet but make sure you throw in a little something extra – great company culture, flawless reputation, sustainability policies, etc.
Q: What are your top 3 strengths?
A: I know, this has to be one of the most annoying interview questions! Try to think of it as an opportunity to shine, though! Don't go for that "I work hard," "I'm a fast learner," and "I have a keen eye for detail," nonsense. Nobody's going to take you seriously with such cliché answers. What is it that you love most about yourself? Your punctuality, great listening skills, or the latest skill you've mastered are all great examples you can use.
Q: What are your top 3 weaknesses?
A: Whatever you do, don't say things like "I'm a perfectionist and things not done in a certain way bother me all the time." This is not a weakness and you're not a robot. Be honest. What is it that you want to improve about yourself? Maybe you're the type of person who just can't complete their tasks on time because other colleagues are constantly asking for your help and you can't say no? If you are, say it.
Q: Why should we hire you?
A: Now is the time to leave all jokes aside and get serious. Go over your education, skills, and experience one by one. Thoroughly explain why and how all those years of hard work and determination will inevitably contribute to your new job. Specify what truly motivated you to apply for this position and why you think this is the perfect new chapter in your life.
Q: Where do you see yourself in 5 years?
A: Unless you apply for a summer internship position at Amtrak, no hiring manager wants to hear that their company is just a temporary work gig. Whatever your dreams are, make sure Amtrak is part of them. If you're an ambitious person and want to become a corporate leader one day, don't be afraid to say it. Regardless of the position you're applying for, make sure they understand that you're dedicated to building a solid future at Amtrak.
Q: What is your experience with multitasking?
A: Years of professional experience 100% means that "multitasking" is your middle name. Funny how all of us share the same middle name…
Hiring managers are looking for specific answers so don't try to be Mr. General Talks here. Think of a busy morning at the office and how you had to deal with angry emails while preparing for an important presentation (or meeting), while trying to have a nice cup of coffee in peace.
Q: Describe a time that you helped another employee. What was the outcome?
A: This question is here to determine if you work well with others. It's that simple. Think of that time a coworker made a mistake and you had to jump in and help. What did you do? What was the outcome? Maybe it was a coworker who was shy and a bit a-social and that collaboration blossomed into a splendid work relationship?
Q: Tell me about a time when you faced conflict at the workplace.
A: Now is probably not the best time to overshare. If you think of a situation where you were a contributor to a workplace conflict, forget it! Talk about an incident from the past where you helped in resolving the conflict. A problematic coworker? A dissatisfied boss? A poorly done presentation? The important thing here is to highlight your actions and make them see you as a hero.
Q: What Do You Do When Customers (Passengers) Get Angry?
A: You will definitely get this question if you're applying for a customer service or a conductor / assistant conductor position at Amtrak. When formulating your answer, make sure you accentuate on the importance of showing empathy and taking corrective actions. Add that you're a great listener and value customers and their opinions. Emphasize on apologizing and implementing a good solution that will satisfy the customers.
What Happens After The Interview?
Hopefully, great things! If you've managed to impress the hiring managers at Amtrak with witty, yet professional answers, you might be given a Culture Fit Assessment test. The test asks about a person's experience, personality, views, opinions, etc. It's not possible to prepare or study for it – you just have to do it. Keep in mind that you have 72 hours to complete the assessment or you will no longer be considered for the position.
If all goes well, you will receive an email from Amtrak with a job offer. All you have to do is click on the link provided and complete the hiring process.
I truly hope that I was useful and able to give you a certain insight into Amtrak's hiring process. Good luck with your application and I hope the Amtrak train leads you to wonderful new places and opportunities!
Have you worked for Amtrak before? Share your experience with us – we'd love to know more!