"Recruiting is hard. It's just finding the needles in the haystack. You can't know enough in one hour." – Steve Jobs
I'm kicking things off with a quote from Steve Jobs which perfectly sums up how challenging it is to bring great talent and great organizations together. When it comes to finding the right person for the job it's not just about skills and professional achievements. They may be an excellent fit for the position but might not possess the right personality, attitude, or creative mind for the job. On the other hand, your "dream company" might turn out to be a great disappointment and a total waste of your time. And that's exactly why companies like Aerotek exist!
Aerotek provides recruiting and staffing services. The company specializes in consulting, direct hire, temporary staffing, direct placement, training, contracting, and payroll services. Basically, if you own a business and are looking for that needle in the haystack, you go to Aerotek. Or, if you want to build a career as a recruitment specialist at a reputable company, you should also go to Aerotek!
That's exactly the reason why we're here today – to tell you all about how to get a job at Aerotek. There's more to a person than a resume and there's more to a job application than clicking a few buttons. Stay tuned!
Aerotek Jobs
As mentioned above, Aerotek serves clients from every industry, including construction, energy, manufacturing, healthcare, and finance. They connect people with organizations by building and nurturing meaningful relationships that allow them to place quality people in quality jobs. If that sounds intriguing to you and you've always been the type of person who helps and empowers them, building a career at Aerotek would be a dream come true for you.
Before we talk about the various jobs at Aerotek, I think it's important to list the company's guiding principles. They do sound a bit corny but at this date and age I feel like corny is exactly what we need.
Honor your promises
Build a legacy
Treat everyone with respect
Work together with pride and passion
Develop yourself and others
Give and receive feedback
Take ownership
Respect the past; create a better future
Internal career job opportunities at Aerotek include positions in Recruiting and Sales, Customer Service, and Corporate. You can check them out on Aerotek's official website where you can also go through testimonials from actual team members. And by "testimonials" I don't mean a couple of generic fake-sounding sentences praising the company beyond belief. You can actually watch amazing videos of people sharing their success stories with you. Great job, Aerotek!
The company promises a healthy work environment and a team that has your back. Not just that but they follow a company culture according to which every win, no matter how large or small, should be celebrated. Sounds great, right?
You can also check out their Aerotek Careers Instagram page to see what a day in an Aerotek office looks like. I'm impressed and these days that's something that rarely happens.
Hiring Requirements

Nothing major here. If you want to get a job at Aerotek, you have to be at least 18 years of age. A Bachelor's degree is preferable for entry-level positions and required for corporate positions. The rest is pretty standard and job-specific. Their Internal Careers page will tell you all about those details.
Does Aerotek Offer Benefits?
They do and they are all great! What else did you expect from such a worldly-renowned recruitment company? Let's go through them:
Health Care Coverage: Aerotek employees enjoy national PPO with dental and vision, along with annual Aerotek contributions to their health savings account.
Paid Time Off: Aerotek offers 20 paid days off each year to their employees.
Life Insurance: Aerotek employees receive benefits to 100% of their annual salary at no cost to them. Not just that but short-term disability and long-term disability is provided at no cost to the employee.
Employee Discount Program: Aerotek employees can enjoy special discounts on car rentals, electronics, entertainment, fashion, travel, and other services.
Special Care Programs: Aerotek offers dependent care flexible spending accounts and employee assistance programs at no cost. Confidential counseling for emotional, legal, financial or other personal issues is also offered at no cost to employees.
Enhanced Benefits: Aerotek offers 401(k)/profit sharing/529 plans to save for retirement and college.
Tuition Reimbursement: Aerotek offers tuition reimbursement for career-related courses after six months of employment.
Careers At Aerotek
As mentioned above, if you want to work at Aerotek, you can either go for a Corporate, Customer Support, or Recruiting/Sales position. Tons of lucrative opportunities lie under the umbrella of those areas. For instance, you can apply for a marketing, finance or an HR Corporate position. Imagine being the HR manager of an HR company – HR-ception!
Let's go through some of the Corporate, Customer Support, and Recruiting/Sales positions you can go for.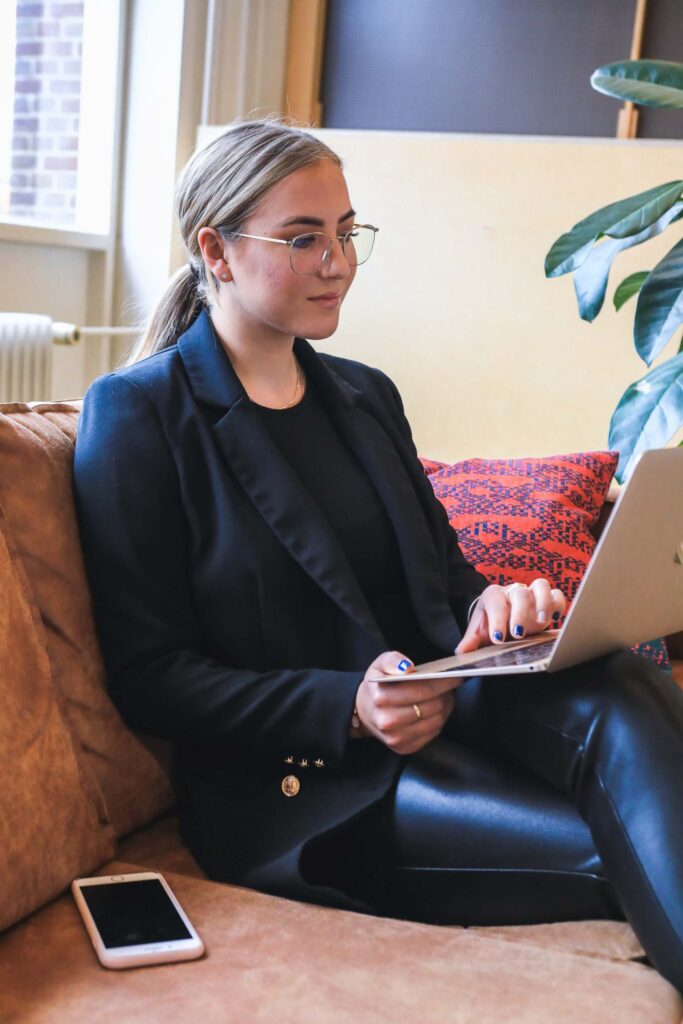 Aerotek Recruiting Manager
Recruiters/Account Recruiting Managers have to match the right people with the right jobs. They have to identify qualified candidates and screen and interview them. Not just that but they have to understand client needs, provide quality contractors, and proactively market ideal candidates. Basically, they are the backbone of Aerotek.

You love asking questions and finding out things? Your head doesn't explode from too much information? If so, a Recruiting Manager is just the position for you!
Aerotek Recruiting Manager Salary: $50,000 / year (base salary after the hourly training period)
Aerotek Customer Support Associate
The Customer Support Associate (CSA) is responsible for providing information, support, and payroll to customers, contract employees, clients, and local sales teams. Not just that but the CSA is also in charge of managing the unemployment process, including all claims and hearings.
Yes, if you become a CSA you'll definitely spend a lot of time on the phone but that's not all. Expect to manage some numbers and paperwork too. Overall – it's a dynamic and highly responsible position with tons of rewards.
Aerotek Customer Support Associate Salary: $40,884 / year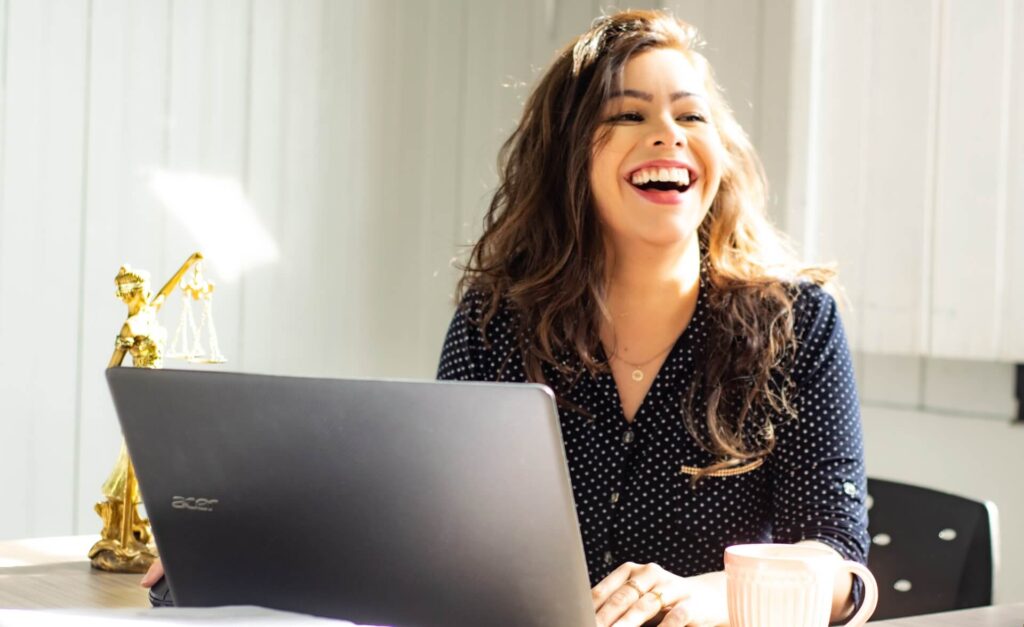 Aerotek Executive Assistant
This is a serious job so buckle up! The Executive Assistant has to provide high-level administrative support to executives of varying levels, prepare presentations, reports, plan meetings, partner with other departments, and occasionally travel to other company branches. Moreover, the Executive Assistant is also responsible for confidential and time sensitive material.
If you lack organization skills and your time management skills need improvement, I suggest you go for another position at the company.
Aerotek Executive Assistant Salary: $59,498 / year
Aerotek Application 2021
I will be as straightforward as I can – take full advantage of Aerotek's online application system. As mentioned before, once you create an account and log in, you can directly apply for an internal position at Aerotek. Check out their careers page and choose the area you would like to work in – Recruiting/Sales, Customer Support, and Corporate.
The Aerotek application form also features a short questionnaire about your work status and educational background. In addition, you also have to upload your resume into the system. It's all there – just visit their careers page, as mentioned above.
Wondering if you can apply offline? Well, Aerotek is not a restaurant or a convenience store so I highly doubt that you can just barge in and sprinkle printed CVs and Aerotek application forms all over their entrance hall. Go through their online application process but don't forget to prepare a printed CV and bring it with you if called in for an interview.
Do You Need A Resume For Aerotek?
If you want to work for a recruitment and staffing agency and one day help other candidates find their dream job, you have become the perfect candidate yourself and set a good example. How? By not being satisfied with the bare minimum.
Yes, you can apply online and yes, that might be enough but what if it isn't? I always tell everyone to bring an extra resume when the time for an interview comes. A folder with a printed CV ready to be taken out and delivered to the hiring manager leaves a great impression. Not just that but in case of technical difficulties or, let's say, the managers didn't have time to print your resume or their tablet broke down, you might quickly save the day (the interview).
Let's go through a few great CV templates you can use.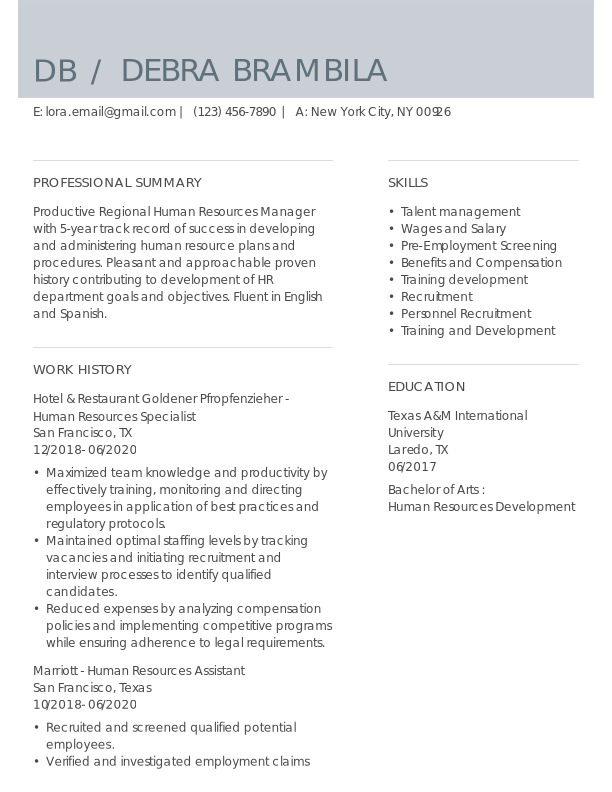 If you want to be a Recruiting Manager, you need a top notch CV! Otherwise, what's the point of giving advice to other people on how to structure their resume and apply for jobs? Choose a format that's easy on the eyes – simple, yet sophisticated. Bullet points are great! And don't forget about having a designated section for education, and skills. This template right here has it all.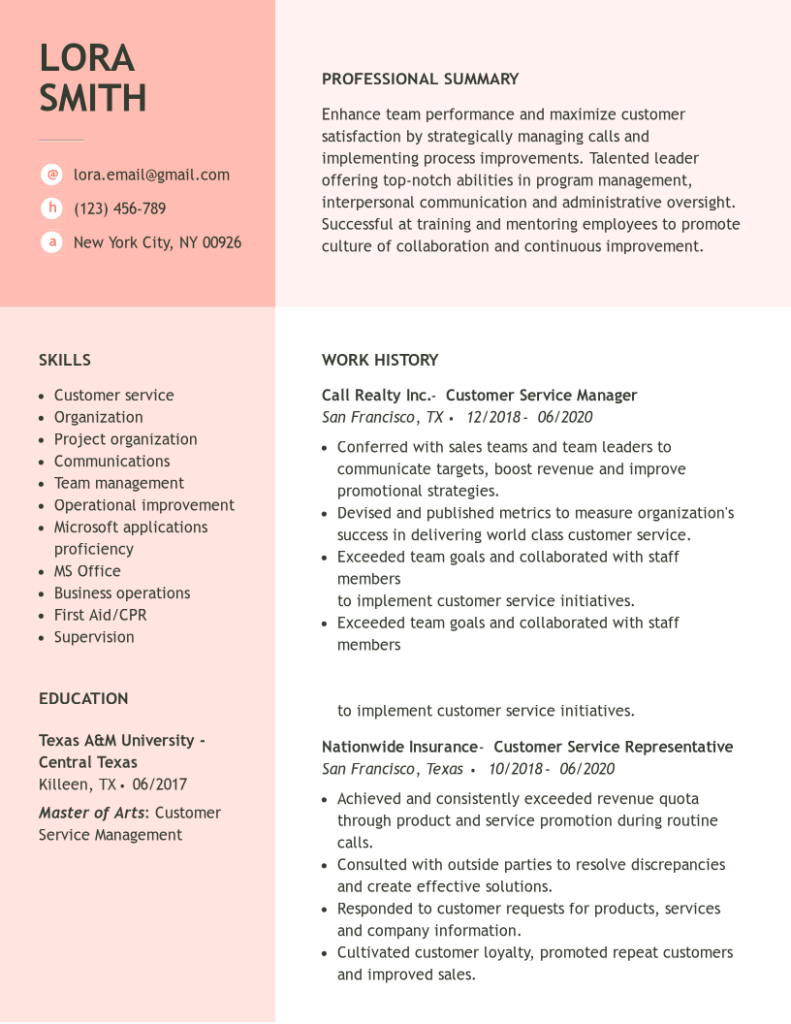 By definition, the customer support associate position requires you to talk to people, be friendly, kind, and compassionate. These qualities should somehow be transferred to your CV and I'm not just talking about its essence. I'm talking about the format, the colors, the vibe, etc. This right here is a great example of a friendly-looking CV with sections for everything you must include – skills, experience, and educational background.
If you want this highly-responsible job requiring you to perform complex and advanced tasks for top managers, you must have a great CV! I'd say go easy on the colors or any other crazy CV design idea you might have. See the above mentioned template – it almost looks like a clean white office shirt with a blue tie. That's definitely what you should go for.
Aerotek Interview
How to get a job at Aerotek? Go through their online application process, wait for them to call you, nail the interview and go celebrate! I know it's not that easy but if you took into consideration all the information I gave you so far, you should be able to get to the interview stage.
Speaking of job interviews, this section right here will tell you all about your upcoming (hopefully) job interview at Aerotek. Before taking a closer look at the questions you're expected to answer, I always go through a couple of intriguing company facts you can mention during your interview. You might be one of fifty candidates to apply for the same position. It's a tough world out there. Those facts might be just the thing that sets you apart!
Aerotek is the #1 U.S. provider of engineering and clinical & scientific staffing.
There are more than 200 Aerotek offices throughout the U.S., Canada, and Europe.
Aerotek takes part in many philanthropic activities and supports the Special Olympics, Boys & Girls Clubs of America, and other charities.
The company was founded in 1983.
There are more than 12,000 active Aerotek clients.
Aerotek Interview Questions
Q: Why do you want to work at Aerotek?
A: Sometimes it's all about getting a paycheck and paying your rent but I suspect that if you're interested in working for Aerotek, there's gotta be more than that.
While explaining your reasons, make sure you demonstrate knowledge of the company and how you believe it's going to be an honor to work for an industry-leader.
Do you have a friend who got a job through Aerotek? Mention it! Do you want to help people fulfil their professional dreams? If so, say it! Are you proud of your communication skills and the ability to tell it like it is? Make sure you tell them that all those qualities would make you perfect for the job and for the company.
Q: What are your top 3 strengths?
A: That's certainly not my favorite question and I bet all the introverts out there would understand me. But then again, if you're an introvert, why would you apply for a position at a recruitment firm? Anyways, back to our question…
Be honest and truthful with your self-assessment. After all, one day you have to be able to assess other candidates. What are you really good at? Honesty, patience, determination, empathy, and flexibility are just a few examples you can talk about. How do these qualities connect with the job you're applying for?
Q: What are your top 3 weaknesses?
A: Start with a joke to calm your nerves (this is a stressful question, after all). Start with something like "My biggest weakness is never being able to find the right answer to this question." After a couple of smiles and a pause, go for the real stuff.
You can mention that you're the type of person who's afraid of taking risks or sometimes you get a little bit too competitive with your coworkers. Of course, don't forget to say how are you planning on "fixing" those weaknesses.
Q: Why should we hire you?
A: Because you're awesome, duh!
You have another opportunity to go through your achievements and skills. Be a show off, for once! Tell them about your professional experience and how well you did at another company and how you believe all those previously-learned skills will help you become Aerotek's next best employee.
Talk numbers! If you have experience in recruitment, training, or staffing, let them know many talents you helped, how many interviews you went through, how many CVs you edited, etc.
Q: Where do you see yourself in 5 years?
A: Maybe Aerotek is just a temporary professional solution for you and there's nothing wrong with that. Maybe you want to be a professional game developer one day? Don't be afraid to share your dream as long as you mention how working at Aerotek will help you achieve your goals.
If, however, you want to build a future at Aerotek, then just tell them all about it! Do your research – what are some upper-level positions you think you might take on in a few years?
Q: Have you ever been fired?
A: If you're applying for a recruitment position, that means sometimes you have to be tough and critical with candidates, as well as even refuse to work with them if they are problematic. Not just that but a company you work with might ask your team to do the firing.

By asking you this question, the hiring managers of Aerotek want to know how you reacted to the bad news and whether you have an idea what it is like to fire someone.
If you haven't been fired or laid off for one reason or another, just tell them that you have no idea what it is like to experience it and that it must be tough and scary.
If, however, you lost a previous job because, for example, the company went bankrupt, tell them all about it. How did your boss feel about it? Did they handle it professionally?
Q: Tell us about a time you failed?
A: We're not robots and we all make mistakes. Don't be cocky and share an embarrassing situation. We all have many.
You couldn't deliver a task on time? Your presentation failed? You sent a weird meme to your boss by mistake? Dig deeper. I'm sure you'll find a great story to share.
What did you learn from it? Remember, a lesson always has to be learned!
What Happens After The Interview?
Ideally, they call you in a couple of days with great news! We all know that once the interview is over, the waiting game begins. There's nothing you can do about it. Go home, take a long nap and pray for the best! It might take a week or even up to two weeks to get an answer.
Wish you good luck!
Have you worked for Aerotek before? Let us know in the comments below how the hiring process went and whether you liked it or not!