You have probably heard of Ace Hardware. More likely than not you have been dragged there by that friend who is always fixing things.
Well since you are here, there is also a chance that you are that friend. So it may not come as a surprise to you that Ace Hardware is the world's largest hardware retail corporation. But did you know that they are also America's largest non-grocery corporation?

You could say they are pretty popular. And it's understandable as you can buy practically anything you need (aside from groceries of course). Tools, bolts, garden furniture – you name it, they have it.
So if you like surrounding yourself with people from all walks of life that have one thing in common, then this is the right place for you. But there is only one way to find out for sure.
Ace Hardware Jobs
It's safe to say that if you are looking for jobs at Ace Hardware you have a good nose for quality work. What do I mean by that? Well, it seems like the company actually cares about their employees. Not only that, but the community around it is really friendly. Wait, you don't have to take my word for it.
Ace Hardware was named one of the top 101 highest-scoring Best and Brightest companies to work for in the nation by the National Association of Business Resources. And if that ain't something I don't know what is. They were also recognized as Chicago's best and brightest back in 2018 by the same people.
In fact, many locations feature large and comfortable break rooms and even game rooms. There is also a lot of room for growth. In fact, if you are thinking about Ace Hardware careers, it doesn't matter where you start – your manager will help you with whatever you need.
There are also flexible hours and generous discounts so it's also a perfect job for students. Sounds good? Then, how exactly does one get hired?
Hiring Requirements
In order to work for Ace Hardware, you need to be at least 18 years old and a legal resident of the United States. Or, you know, since it's a global company, a legal resident of the country that the particular store is based in. You will also need a high-school diploma.
The employers are looking for people who are team oriented and have a broad knowledge of tools and related equipment, but more on that later. What they do require, however, is a printable application. Alternatively, you can apply online through their careers website.
Does Ace Hardware Offer Benefits?
Ace Hardware does offer benefits. But those are only reserved for full-time employees and may vary on a store by store basis. But in general the benefits you can receive are:
401(k): It's always nice to contribute to a retirement plan.
Tuition Assistance: If you are a student, they will help you with your debt.
Insurance: You can have access to medical, dental, vision insurance and even have your prescription drugs covered.
Paid Time Off: You gotta have those vacation days.
Careers At Ace Hardware
As mentioned before, there is room for career growth at Ace Hardware. You can start as a cashier and move up to store manager, or maybe one day even a regional manager. But before that you might have to pass through the assistant management position as well as the head sales associate position. I say "might" because you can skip those depending on your employer's judgment.
The good thing is that there are two ways you can apply for a management job. The first is if you have the experience. The second is simply by merit. If you are someone who takes pride in their work, no matter what they do, then you will have no problem advancing through the ranks.
However, you might not want to move up the corporate ladder. Nothing wrong with that! If you're a student, or have ambitions in other parts of your life, Ace Hardware is a genuinely pleasant place to work at any position. If you like that kind of thing.
Ace Hardware Manager
As an Ace Hardware store manager you will be responsible for the entire establishment. You are in charge of maximizing store sales and profitability, managing expenses, ensuring that the store is optimally stocked and merchandised, and that all customers are provided with excellent customer service.
Ace Hardware Manager Salary: $50,592 /year
Ace Hardware Assistant Manager
As an Ace Hardware assistant store manager you will be responsible for the maintenance of back stock levels as well as ensuring that cycle counts and negative on hand reports are completed timely and accurately.
Ace Hardware Assistant Manager Salary: $36,102 /year
Ace Hardware Customer Service Representative
As an Ace Hardware Customer Service Representative you will be responsible for the customers. You will determine their needs and try to help them with whatever you can. You will also stock empty shelves and keep track of all current promotions.
Ace Hardware Customer Service Representative Salary: $11 /hour
Ace Hardware Sales Associate
As an Ace Hardware Sales Associate, you will be greeting and assisting customers with their project needs. You will also help with stocking and pricing all products as well as maintain a clean workplace.
Ace Hardware Sales Associate Salary: $11 /hour
Ace Hardware Application 2021
As mentioned before, you can apply for Ace Hardware online. Simply fill out all the needed information and you are set. You can also download a printable application. After you fill it out and print it, or vice versa, simply go to your desired store and hand it in. You might not necessarily see the manager or the assistant manager so it's a good idea to ask around to see if they are available. Just don't go during the busy hours. It's also a good idea to dress professionally. First impressions are important, after all. At the very least go with business casual.
The good thing is that you don't need a resume. However, one would make you seem more professional. So you will need to fill in the Ace Hardware application form, prepare a nice resume and hand them both in person. This can be pretty scary for the introverts among us but there is always the online application to fall back on.
Do You Need A Resume For Ace Hardware?
But even if you feel like you can get the job without the resume, you will have a higher chance of beating the competition if you prepare one. A good CV is a winning point for your application. It not only tells the employer that you are more professional than other candidates but also that you are more likely to stay with the company, since you have gone beyond what is required.
This template is perfect for a management position because it clearly shows all previous professional experiences in a neat and organized manner, making it the highlight of your application.
This resume is suitable for cashiers because it's streamlined in a way that clearly shows all your skills, education and past experiences. Think of it as a timeline of your life.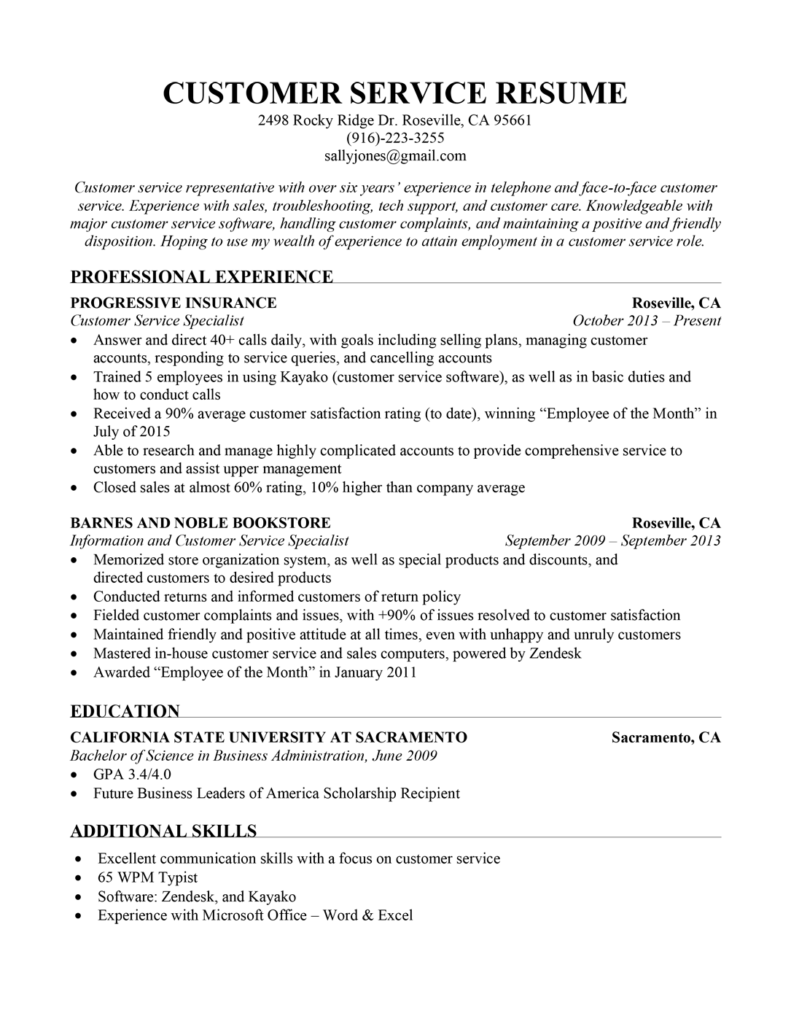 This CV is good for a customer service representative, because it has more wiggle room. You can mention more extra curricular activities related to your desired job. Not to mention there is a professional paragraph in the beginning where you can talk a bit about your experience and introduce yourself.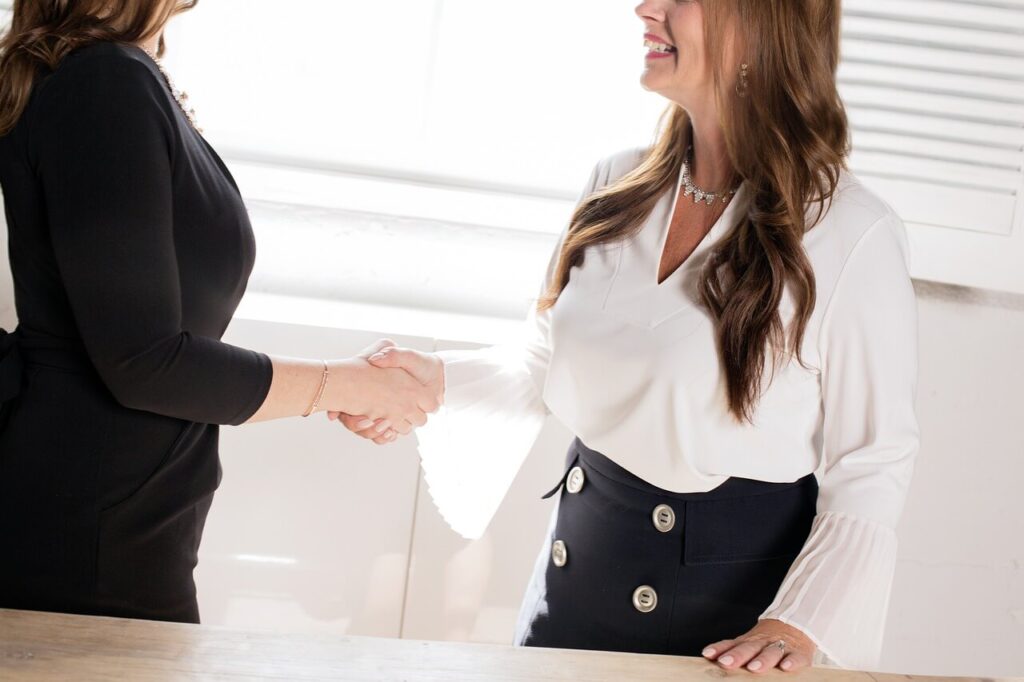 Ace Hardware Interview
So now that you know how to apply, let's look at how to get a job at Ace Hardware. Like with most interviews, they will ask some questions about your previous work experience as well as questions about yourself. They will aslo test your sales skills, so be prepared.
Other than that, dress in a business casual outfit and be punctual. Trust me, a pair of khaki pants, a polo or a button-up shirt, and dress shoes will get you nice points. You will seem more professional and it will look like you are taking the job seriously. But with that being said, the most important part is to be and feel comfortable. So if you can't find something that suits you, a normal casual wear will suffice. Just don't go in there looking like someone who has just been to a mosh pit or is on their way to the Oscars.
Now all you have to do is analyze the job description and know exactly what you are applying for. But also a joke or two won't hurt to lighten up the mood, as long as you don't overdo it. Fun facts are also welcomed as they will demonstrate that you have researched the company and are someone who is thorough in your work.
Use These Ace Hardware Fun Facts To Help You Land The Job:
Ace Hardware was named after the Ace fighter pilots of World War I, who were able to overcome all odds.
In 1990, Ace created a separate division known as Ace International and over the following 20 years, established a presence throughout Asia, the Caribbean, Latin America, and Middle East regions.
Home improvement expert Lou Manfredini serves as Ace's "Helpful Hardware Man" and media spokesman.
Those are all great facts you can use in your interview. However, don't overdo it because that can be seen as you not taking the job seriously. But even if you nail — pun intended — the fun facts you still won't get hired if you can't answer the questions. Speaking of which…
Ace Hardware Interview Questions
Q: Why do you want to work at Ace Hardware?
A: Talk about your passion for tinkering or repairs. Tell them that you love the community, the atmosphere, the company values, and you really want to be a part of their team. If that's not true for you, then you can simply mention how you are looking for experience while at College and would love to work in a company that treats you well.
Q: What are your top 3 strengths?
A: Talk about your strengths, but do it in a way that makes people want to hear more. For example, instead of saying I'm a people person, mention that your friends all come to you for advice. It would also help if the strengths you talk about are related to the job description in some way.
Q: What are your top 3 weaknesses?
A: Everyone knows the "I am a workaholic" phrase and no employer wants to hear it again. Instead why not actually be vulnerable? Mention your weaknesses but make it seem like you can turn them into strengths with just a little bit of work. Alternatively, you can mention a weakness that is not related to the job description. For example "I am a terrible public speaker." As long as you are being honest with whatever you are talking about.
Q: Why should we hire you?
A: Talk about your good qualities and how you think you will fit in. A general rule of thumb is to give them a reason why you are better than all the other candidates. You can mention specific skills that you have and how they relate to the job requirements.
Q: Where do you see yourself in 5 years?
A: Companies want you to stay with them. In fact I'm pretty sure if they could, they would keep you there forever. Of course this means that the interviewer wants to hear that you will stay. But even if you don't, there is no need to lie to them. A good answer will be that you see yourself in a more responsible position one day. You could mention that you are someone who is ambitious and ready to work hard for those upper management positions.
Q: Have you worn a uniform in the workplace before? How do you feel about this?
A: A good answer here will be that you feel like a uniform brings a sense of identity to the company. Explain how you think that it's easier to transition from relaxation mode to work mode if you have a uniform. It also seems like you are part of some sort of club. There is a reason why kids love uniforms!
Q: What type of work environment do you dislike working in?
A: Make sure you are aware of the environment of the company before answering this question. But a good answer might be to say that you are flexible and can make friends anywhere.
Q: What do you hope to learn from this job at Ace Hardware Corporation?
A: The employer is trying to understand what you want from the company. You could say that you view this job as an exciting opportunity for your future.
Q: What is the most competitive work situation you have experienced?
A: The interviewer is trying to determine whether you will do well in a competitive environment. Tell the hiring managers that you rose to the challenge and pushed yourself to be the best. It would be great if you gave a real example but a hypothetical situation would be something like: "There was a contest at my previous job to see who would make the most sales by the end of the month. I jumped at the opportunity and gave my best shot at victory. For the winner there was a bonus and cookies. I of course came up on top, but even if I hadn't it was a great learning experience."
Q: On a scale of 1-10 how strong are your mathematical skills?
A: With this question you should go near the middle. An answer of 6 or 7 would be best. If you go higher you might be seen as arrogant and if you go lower they might think you lack confidence. So if you are feeling confident in your skills, go for a higher number like 7, for example. But if you still need to work on your mathematical skills, say that you're a 5 or a 6.
Q: How would you describe your personality?
A: If you are applying for a job where you deal with a lot of people, you can say that you are a people person, you are easy to talk to, and a great listener. Highlight all those good qualities you have and in particular those that definitely fit the job description. Since you are applying for a position at Ace Hardware, you could say something like "I am a handyman, I love fixing things and tinkering with stuff."
Q: This position requires a flexible schedule as we are open evenings, weekends, and most holidays.
A: This will mostly depend on your circumstance. But, of course, the company wants you to be there whenever they call. So, make sure you give an honest answer. Are you free everyday? Or do you have other responsibilities? Personally, in situations like this, if I know that I won't be available I simply tell them "I am open to working on evenings, weekends and most holidays whenever I can. But sometimes my other responsibilities won't allow it." If you are taking care of a family member or are currently preparing for an exam or certification, make sure you let your (potential) new employers know that.
What Happens After The Interview?
Now that you have both made an awesome application and have conquered the interview, it's time to wait for that phone call. But for how long? Generally, after you submit your application it can take up to a week for them to call you back about an interview. If everything goes well you can expect another phone call around a week after the interview. Then, depending on what you agreed on you might start working immediately.
Of course, the time might vary depending on how busy they are and how many candidates they have to go through. So if they are having a slow week, they might call you within 3 days of your application. It all depends.
But what do you think? Have you ever worked at Ace Hardware? Or are you looking for opportunities? I would like to know about your experience down below.